Media Briefing: Overheard at the Digiday Publishing Summit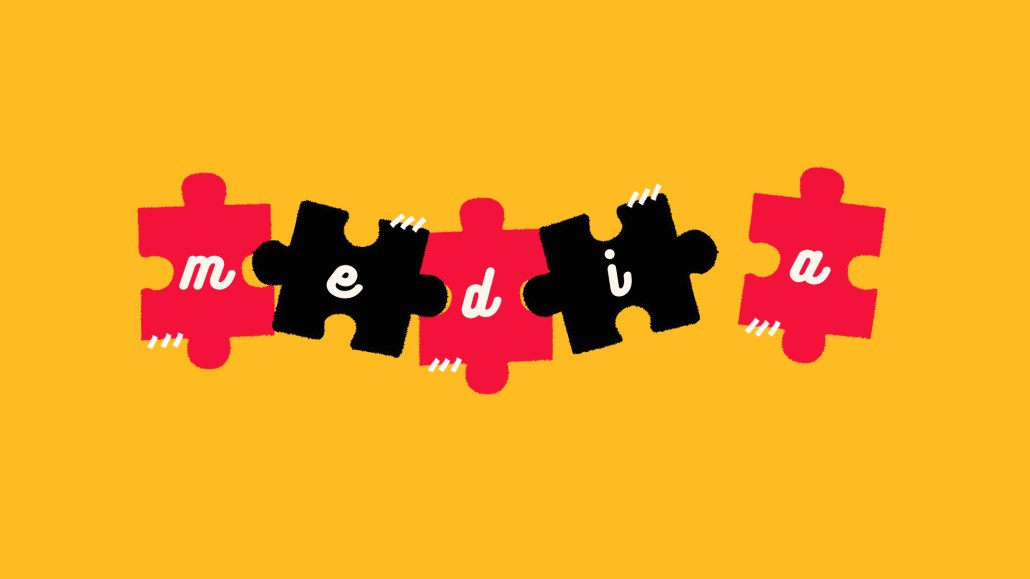 Ivy Liu
This week's Media Briefing recaps the top topics of discussion among publishing executives at this week's Digiday Publishing Summit.
Publishers sound off

Morning Brew's 2021 revenue, Condé Nast's employees unionize, Jay Penske's media moguldom and more

Publishers sound off

Publishers have plenty on their minds these days. How do they protect their first-party data as they move to a post-cookie era? Is investing in commerce content paying off? How should they handle employees returning to the office — including those wishing to remain remote — or manage deals with editorial talent seeking more content rights and ownership?

At the Digiday Publishing Summit, held in Vail, Colorado, from March 28 through 30, publishing executives compared notes on these topics in closed-door sessions. The discussions were conducted under Chatham House rules so Digiday could share what was said while maintaining the executives' anonymity. Here is a sampling of our conversations. — Kayleigh Barber and Tim Peterson

The issue of ad tech intermediaries

"The biggest issue that we keep going back to is we continue to be disintermediated."

"We're these little villagers fighting with sticks against [demand-side platforms] that are like T-1000s. Do you know how much machine learning goes into a DSP? Tons. We have SSPs trying to protect us, and these are just really like super dumb pipes. And the ad server is the second dumbest person in there. Publishers don't have tools in the same way that advertisers do. They have way outgunned publishers over the last 10 years."

"I sit on a number of boards that work with a lot of [private equity] firms. What I laugh about is all these ad tech [companies] and [marketing] tech companies will talk about the data that they have, how they have access to hundreds of millions [of people]. It's always publishers' data. We have no clue what they're doing with it."

"That would be amazing if the buy and sell-side could come together. But there are people in the middle and there's so much PE and VC cash in there, that it's really hard to imagine the community can come together. That's the golden road, but I think there's so many actors who don't want that to happen."

"One of the reasons we're all doing nothing is because right now you have to go with what is the scale solution that's going to be enough. But do you want to just wait and see what Google does? That seems rough for us as publishers."

"As publishers, we've got to take back control. And now's an opportunity for us to do that. And if we go down the path with identifiers that we did with cookies before, we're just disintermediating ourselves once again. We're giving all the power upstream. We hold all the cards. We have consumer relationships."

First-party data dilemmas

"It's hard to do [first-party data] in a privacy-safe way across platforms and then across jurisdictions."

"The question is, 'Are you tracking every single user?' I don't think any publisher can say we're in there for every single user."

"In terms of trying to gain first-party data or email or anything like that at sign-up, it's very difficult in connected TV. People are very restrictive with what they want to share or if it inconveniences their experience [of] watching content on connected TV."

Checking for returns on commerce content

"I kept trying to prove out the commerce model by using provided commerce content, so third-party companies generating content for us and setting up a shop. For the most part, those all lacked the right brand voice and connection with the readers to really generate much value. I hoped to show we're making this much so I could justify paying a writer to do this commerce content for us, and it didn't come out of those tests. There's still a leap of faith needed to invest in talent to create that content."

"I don't know if publishers are fully weighing their fully-loaded costs of those teams, and of the traffic, they're diverting into [commerce content] — and potentially the offset that's causing to their direct advertising businesses. Has anyone seen their commerce teams sell deals that look like your normal sponsor deals for like a tenth of the price? You get this other team that has a whole other side of connections, and you look at the overlap between these brands and then you start seeing one deal not renewed. And then you go look at the commerce content they ran in November on Black Friday [and their] biggest performing article made [the company] $4,000 but last year, [that client] bought a $150,000 package for [Black Friday]."

"We have a brand affiliate team and we have an affiliate team that is focused on just affiliate content, and we also work in lockstep with our advertising side of the business to really make sure that we're not eroding direct deals."

"There are some consumers that are coming to your site and they will engage, they will purchase, and they should be offered affiliate content that are driving to shopping opportunities, and not programmatic advertising because those consumers are actually going to buy."

"It's not like every single article is going to bring in that sales line to prove it. So what's your tolerance? How many articles are going to go unviewed and not monetized until you get the right one?"

"I already am [seeing a return on commerce content]. I'm actually hiring a few more contractors to help us build that up. [Digiday: How long did it take to get to that point?] Six months."

"You have to think about opportunity cost. Putting $200,000, $500,000, whatever it is, is that going to generate you 3x or 4x ROI over six months, a year? Or would you be better off spending that building video content, building more editorial, long-form? That's the opportunity cost. You have to ask yourself, 'if I put $500,000 into this in the next six months, is it going to net $2 million in two years? Or am I going to break even on it forever?'"

Other commerce considerations

"I don't think there's a future for [commerce] within local media."

"I'm on the consumer side of the business, and I need to make sure I'm engaging the advertising side of the business. Because the whole idea is to improve revenue per page."

"Commerce can affect your authority on [organic search rankings]. If you're 40% commerce, you're all of a sudden a deals site. You're authority ranking is going to drop, so your advertising revenue is going to actually get hurt because your traffic gets hurt."

"[Social commerce] is an area that we want to investigate and move into, but it's led by influencers and creators today. How do brands take ownership and be able to influence the same way that creators do, the same authority that we have on-site?"

"I have a bunch of small passion audiences, like niche publications, and our social commerce has been super important. It really changed our business, mostly on Instagram and just selling through with their built-in Shopify buttons. The thing that really changed it for us, we were doing something like $5,000 a month, but then we started doing third-party license merchandise. We went directly to people with merchandise and licensed it instead of creating our own. Now we sell $150,000 to $160,000 a month, which as a small publisher is very good. And what we do is make editorial content on Instagram that goes on these product posts, but they don't actually live on our website. So it's a really small lift."

Office return woes

"I hear from my team all the time: 'Are you going to call us back in the office? We do not want to come back.'"

"At a certain level, they're really trying to force people to come back in the hybrid approach, two to three days a week, and we're losing so many people. For me, I don't care where you work as long as you're doing the job. But the higher-ups are really trying to get people back into the office."

"The more senior they are, the more they want you in the office and have enough face time and have you being at meetings and things like that."

"[This person's company] is a revolving door right now. I've had people in my team leave after a month. And then the poor people that are left over have to pick up the slack and do all the other jobs, and then they're burnt out and miserable."

"People who are remote, we'll tell them we're not going to pay [the same salary as people working out of the company's headquarters]. This is not my decision; this is the company. They're saying, 'Oh, well, if you're in Idaho, we're not going to pay you the same amount that we were going to pay you when we thought you were in New York. And then [the job candidate is] like, 'OK, well, I don't want [the job].'"

"I actually have the opposite approach. If I'm hiring someone senior, I'm fine with them being remote. If I'm hiring someone junior, especially on the product side, I would rather have them in the office and getting that face-to-face relationship."

"Even with the junior people who are remote, I've tried to tell them the things that you just cannot learn [about] being in an office and around people, especially professional maturity. I see it with people who are remote and not remote. Especially when you hire someone who's not the strongest personality, they can really just fade into the background because they're not very vocal. If everyone is in a room like this and they're on Zoom, they're not going to participate because they're too nervous or shy."

"I'm hearing something really powerful, which is this opportunity to take a really nuanced, individualized approach to these requests. With my team, everyone wants everything to be equal. Either you have to give it to everyone or you have to give it to no one."

"We've taken the approach [of] if you want to be in the office, you can. Say you have two kids at home and want some peace of mind to do some work. It's a great respite to come in and work from the office. But we've layered everything with the software on top for you to put your schedule in and block out when you're in the office."

Defining the line between journalist and creator

"How can we make sure that our journalists have their own room to develop, but also to maintain that within the brands and within the company, so they don't start going their own independent ways? And also, how do we monetize the growth of those creators?"

"In podcasting, you're seeing massive debates in terms of ownership. If someone is coming in, and they're developing ideas, I do feel there should be some sense of ownership. But I also think a lot of these companies have a deeply entrenched sense, that our IP is our IP. It feels like there needs to be a new paradigm [shift] because you're going to lose everyone. Everyone's going to [leave], as they should if they can't have some degree of ownership."

"We try to get it into talent contracts, like capital T talent contracts, going forward. So [we] will have an arrangement with the talent that we can structure a cut for some participation like doing a sponsored post around a big name. And then on the other side of the spectrum, we're trying to figure out how we create a program [that's] organized and it's not complete chaos."

"We do use our editorial team and internal talent on behalf of brands. So if I have a beauty editor, she can't do anything on behalf of the beauty brand, but she could do something for a different type of lifestyle brand [and] we do pay an internal talent fee. If they are to participate in something on behalf of branded content, we do pay our internal talent to not only participate in the video or the photo but then subsequently post on their social channels. That fee is significantly smaller than what we pay for outside talent."

"We have journalists right now in Ukraine, and the news that they produce comes out first on [their] Instagram [accounts] and [not] from our largest publication. It doesn't necessarily go through the [editors], but there's a lot of [other] challenges [like] how to monetize this property and how to control this editorially."

Numbers to know

65%: Percentage share of Daily Mail's web inventory that comes from non-cookied browsers.

20%: Percentage share of Skift's revenue that comes from subscriptions.

~8: Number of local newsroom employees Lee Enterprises has laid off in the past two months.

What we've covered

How media companies are trying to make their newsrooms as diverse as the markets they serve:

Publishers like BuzzFeed, Inc., Hearst, Vox Media, G/O Media and the Los Angeles Times have made incremental improvements in racially diversifying their workforces.
But should publishers seek to have workforces representative of the national population or their respective audiences.

Read more about media companies' diversity progress here.

The definitive Digiday guide on how publishers are using newsletters:

How publishers are using newsletters is changing and growing in importance.
Publishers are using email newsletters to build brand awareness and catalyze subscription growth.

Read Digiday's newsletter guide here.

Q&A with IAB evp and general counsel Michael Hahn on the lively privacy regulation landscape:

The longtime antitrust lawyer is a central figure in the digital ad industry's efforts to comply with privacy regulations.
The IAB plans to amend its CCPA Compliance Framework to reflect amendments to the law that will bring marketers into the fold.

Read more about the IAB's privacy efforts here.

U.K. publisher ad alliance The Ozone Project charts global growth plan:

The organization is giving publishers technology and services to grow their own advertising businesses.
That technology includes a permission-based identifier that is increasing addressability for participating publishers.

Read more about The Ozone Project here.

What we're reading

Jay Penske is "the Rupert Murdoch of entertainment publications":
The billionaire media scion did not follow the path that his transportation magnate father Roger carved out, but instead has quietly built a media company that in past years acquired Rolling Stone, WWD and The Hollywood Reporter, according to The New York Times.

Bloomberg's Sarah Kopit joins crypto news site:
The Block tapped Kopit as its new editor-in-chief, Insider reported, in an effort to rev up for a significant newsroom expansion — adding up to 100 new journalists over the course of the next two years. The four-year-old publication made tens of millions of dollars in annual revenue last year, split equally between ads and its subscription business.

Morning Brew hit $50 million in revenue in 2021:
The newsletter publisher, which sold a majority stake of ownership to Insider in October 2020, surpassed 4 million subscribers, CNBC reported. This is partially due to its homegrown expansion into new verticals, but this year, its co-founders, Alex Lieberman and Austin Rief, said they will be pursuing M&A opportunities to continue that growth.

Condé Nast employees set out to unionize:
More than 350 Condé Nast employees have signed a letter asking the publisher to recognize their union that would cover the company's editorial and video production employees, according to The Washington Post.

Russian listeners are flocking to Radio Free Europe despite Kremlin interference:
Radio Free Europe is yet another media company that's been forced to suspend its Russian operations, however, listeners in the country are consuming many of the stories online, according to The Washington Post. In the first three weeks since Russia's invasion into Ukraine, page views on Radio Free Europe/Radio Liberty sites from Russia increased to 26 million, a 50% hike over the earlier corresponding period.

Want to discuss this with our editors and members? Join here, or log in here if you're already a member.

https://digiday.com/?p=443230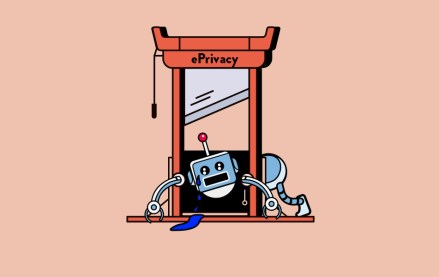 September 29, 2023 • 5 min read
•
•
Publishers are unsure if blocking AI web crawlers is enough to protect their content from being scraped and used to feed AI tools and systems.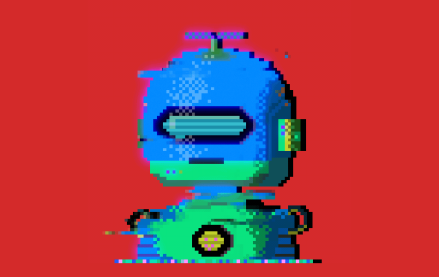 September 29, 2023 • 6 min read
•
•
New features include a new chatbot called MetaAI, Bing search integration, new AI image tools, and dozens of celebrity characters.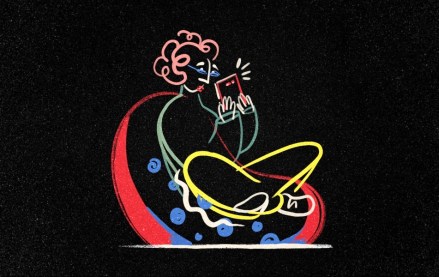 September 28, 2023 • 3 min read
•
•
The Financial Times has launched another lower-priced, subscription-based mobile app product a year after the debut of FT Edit to reach international readers.