With commerce at the center, how an Instagram influencer turned Amazon Live host
May 3, 2022 • 5 min read
•
•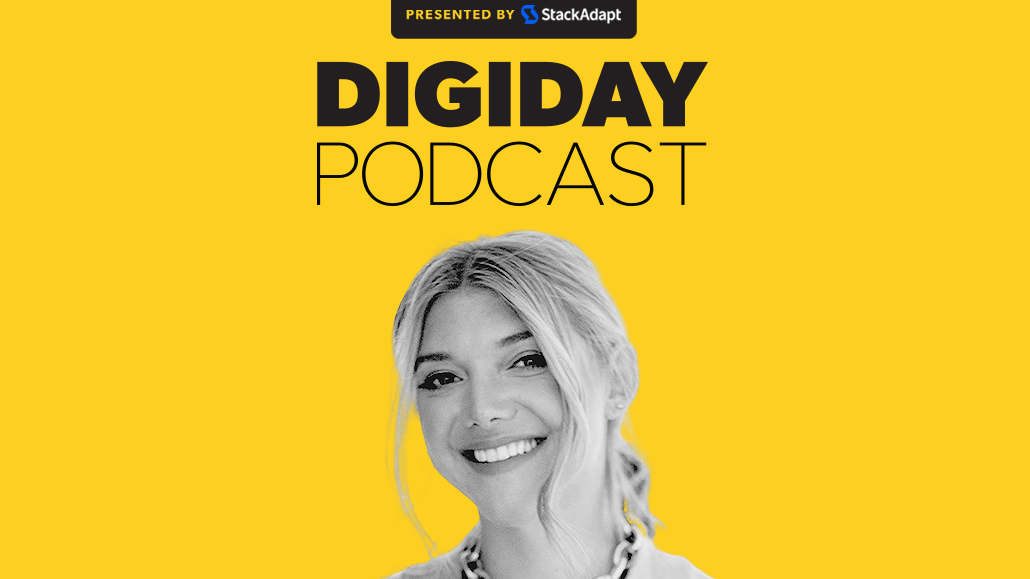 This article is part of a special Digiday Podcast series that covers how content creators are building their brands and earning revenue from various major social media platforms. More from the series →
This article is part of a cross-brand Digiday Media series that examines how the creator economy has evolved amid the Covid-19 pandemic. Explore the full series here.
Influencers have developed a special knack for making a product go viral, selling it out seemingly overnight, and as more and more retailers and brands notice this, an opportunity has emerged for creators to take their talents (and followings) to new platforms to sell products in a more formalized manner.
Enter influencer Katie Sands, who has run her lifestyle and fashion blog — as well as her Instagram account @HonestlyKate since 2016. In early 2020, she joined Amazon Live as one of its first live stream hosts to test, recommend and curate products from the online marketplace that are not only in line with her personal brand but will appeal to her followers to click the buy button.
Sands has 332,000 followers on Instagram and she uses the social platform to give both fans of her blog and fans of her Amazon Live stream a look into her personal life, which is used to plan out the narratives and themes of each live stream. In the two-year period since acting as a host, she has accumulated anywhere from 1,000 to 20,000 active viewers per live stream.
Other brands — particularly in the beauty and fashion space — work with Sands in long-term capacities to increase their sales amongst her following, which is where she said the bulk of her income comes from.
In this final episode of the Digiday Podcast's four-part creator series, Sands unpacks what it is like being an Instagram influencer in 2022 and why working across several platforms is necessary, as well as what it's been like moving into the considerably newer role of live stream shopping influencer.
Here are a few highlights from the conversation, which have been edited for length and clarity.
Telling a story on Instagram and selling products on Amazon
The reason that I have followers on Instagram [is] they want to see what I'm doing in real-time, they want it to be extremely honest and authentic to me, which is why my social Instagram name is @HonestlyKate. I wanted it to be that bridge in the spirit of the sponsored products and content, but then also be really real about it.
[For example] in the wedding realm, I am not only guests for 22 weddings this year, but I also had my own wedding. And I did a few streams on [wedding] registry must-haves and what you should buy as a guest if you're going to a destination wedding. I feel like with Amazon, specifically, your whole world can live on Amazon in so many different aspects so I can really touch on all those aspects and bring them into the stream and have them under the carousel no matter what the topic of the day is.
The money is in beauty, but long-term partnerships are key
I like to work with brands on a long-term partnership. I find that whenever I do a one-off partnership, it never really is successful because people want to see that you're using it continuously throughout the year, throughout different seasons, throughout different points in your life. And I've really noticed that with my following. So I'll always try to pitch a long-term partnership between six months to a year.
Currently, I'm working with a bunch of different beauty brands [and] whenever the beauty brand or a skincare brand has a new launch, I'll come on and start talking about the newest product and why I'm using it and I always test out the products for at least three months in advance before agreeing to any partnership because I want to make sure that I can use it in my [daily routine].
But I find that you know, the money in the industry is in the beauty industry and I think it's interesting that it's not as much in the fashion industry anymore. It's really in the skincare space. And [the deals are] usually anywhere between like three to four frames on Stories on Instagram, and then a static post, maybe going live with the brand, and it always ranges.
Avoiding pressures to keep up with the latest tools and platforms
At the beginning of the pandemic, when everyone was putting themselves on TikTok, I was like, I'll just take all my content from Instagram and put it on TikTok, which I realized wasn't what people wanted to see. I didn't have the time and space, even though it was during the pandemic, to start creating more types of content because I was streaming full time on Amazon [Live] and setting up a whole studio from my childhood bedroom, so I took myself off of it. I still watch it from a private account, and it's not to say that I won't go on [again] in the future because I know my team would love me to go on it, but we'll see.
I do use Instagram Reels, [but] I use it mostly when brands are requesting a Reel. I don't personally love Reels because I do think it is a copy [of] TikTok. I do think it's fun to watch short videos, [but] I find that Reels really cuts off the video that I've made and something is wrong with the editing feature. But a lot of brands do request a Reel and sometimes I'll say to them, "Why don't I just create a video for you instead? It could be longer, it could be shot differently." And they want to have a Reel because they know with Instagram, [the platform] gives you points like, she used a Reel today, she used Stories today, she used a location tag today, and that's how your algorithm goes up.
So the brands know that they want to get in with the algorithm and so of course you have to comply with some of it to continue and have a higher algorithm, but I really just think as a creator you have to stick to who you and what your bread and butter is because you don't need to be everything for everyone. You can just be something for that someone.
https://digiday.com/?p=446924
October 2, 2023 • 1 min read
•
•
The publishers who attended DPS were focused on the potential upsides of applying the technology to their operations while guarding against the downsides.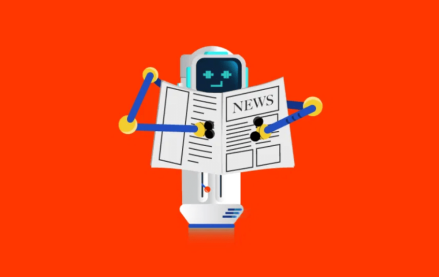 October 2, 2023 • 4 min read
•
•
Now that ChatGPT users can surf the internet for information, some publishers are reconsidering the weight of the issue.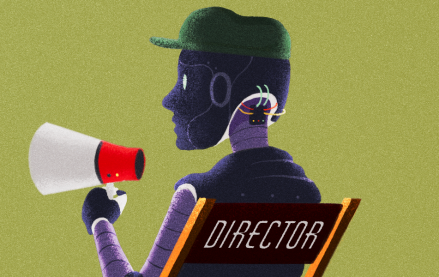 October 2, 2023 • 5 min read
•
•
As Meta makes celebrity-like chatbots, ChatGPT learned to "hear," "see" and "speak" while Spotify is piloting AI-translated podcasts.