Media Briefing: How publishers are seeking to stretch their subscriber funnels
February 10, 2022 • 9 min read
•
•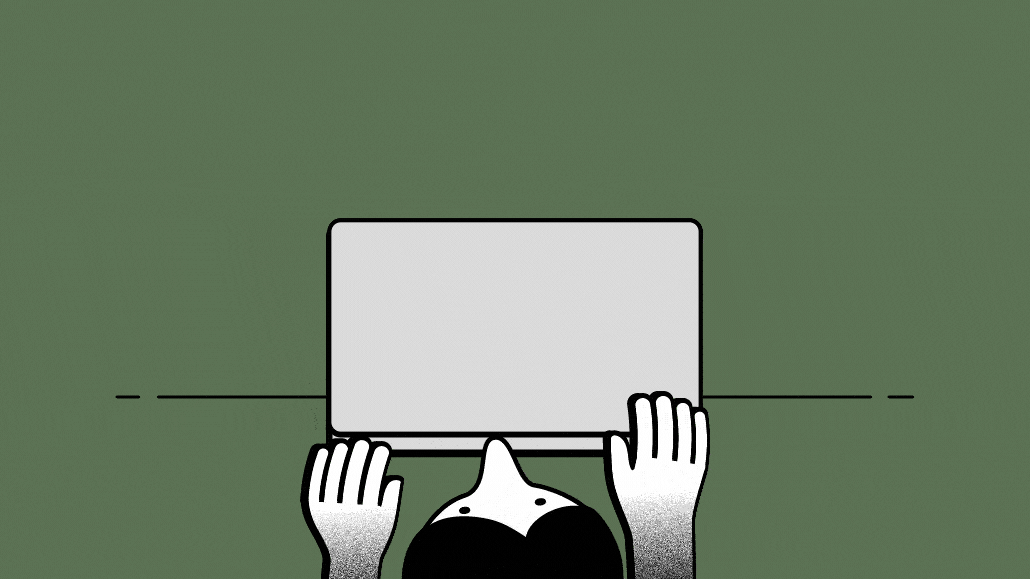 Ivy Liu
This Media Briefing covers the latest in media trends for Digiday+ members and is distributed over email every Thursday at 10 a.m. ET. More from the series →
In this week's Media Briefing, media editor Kayleigh Barber looks at how publishers like The New York Times and The Daily Beast are exploring new ways to extend the lifetime value of their subscribers, including those who are not yet subscribers.
The long road to (and from) conversion
Publishers' diversity reports reveal incremental improvements
Axel Springer's investigation, local news deserts, Spotify's podcast predicament and more
The long road to (and from) conversion
The key hits:
As publishers' subscription businesses mature, some are exploring new ways to extend the lifetime value of their subscribers, including those who are not yet subscribers.
The New York Times plans to push a subscription bundle, which can help to improve subscriber retention.
The Daily Beast is prepping a new dynamic hybrid between a paywall and registration wall that will be designed to help it prime people who are not yet willing to pay up and increase the interim revenue to be reaped from them.
Publishers are prepping new opportunities to tap additional revenue from subscribers as well as readers identified as on the path to subscribing. In addition to upselling existing subscribers and moving non-subscribers along the path to conversion, publishers like The New York Times and The Daily Beast are looking at how they can mine subscribers and potential subscribers for first-party data to boost their respective advertising businesses.
This year The New York Times will be pushing a total access bundle, which includes the Times' properties as well as The Athletic and will likely be the most expensive subscription product from the Times, the company's CEO and president Meredith Kopit Levien said during its most recent earnings call. The bundle push is part of the Times' strategy shift to focus on unique subscribers versus individual subscriptions, as I reported last week.
The idea for the Times is to reduce subscriber churn. Bundling multiple subscription products together makes it harder for audiences to justify cutting and therefore can improve retention as well as increase lifetime value of a subscriber year over year.
This is why companies like Disney are using the bundle to navigate the subscription-based streaming market's ups and downs. The same goes for a news cycle. When it's not an election year and the Trump slump impacts news readership and subscriptions, readers may be more inclined to visit and pay for verticals that align with their interest in sports or cooking or word games. So, a subscriber feeling less inclined to keep paying for the Times' news product may maintain their subscription in any way in order to access The Athletic or Wirecutter (or potentially Wordle).
Keeping subscribers on the hook has another benefit. In addition to recurring subscription revenue, these people provide a recurring source of first-party data, which a publisher like the Times can use to bolster its advertising business. And actually this benefit can work both ways, with publishers' first-party data pools providing a source of potential subscription revenue.
Creating a bridge between its first-party data business and its subscription business is a strategy that The Daily Beast is taking this year, according to the company's chief revenue officer Mia Libby. The news organization is in the process of rolling out a dynamic hybrid between a traditional paywall and a registration wall. A reader will encounter a locked article, but rather than only gaining access by paying for a subscription, some readers will be given the option to continue reading after sharing their email, which increases the monetization opportunities of potential subscribers through the collection of first-party data. This means the publisher will have a way of deriving additional revenue from people who are not yet ready to pay for a subscription.
The paywall-registration wall hybrid is only one way the Beast is looking to get first-party data from potential subscribers until they are ready to give up their billing information. The publisher is also courting their likely customers with its mobile app, email newsletters and desktop notifications as part of its push for first-party data, which also includes the data it receives from subscribers.
Dubbed "known users," these people who share their email addresses with The Daily Beast are approximately 169% more valuable than an unknown user, according to Libby. That's because known users generate more first-party data and have a deeper engagement with the publisher's O&O properties, as they engage with newsletters, desktop notifications and other products on a more regular cadence. As a result, the revenue per session through advertising increases and their propensity to convert to a paid subscriber increases as well.
"The conversion rates for each one of these products is much higher than it would be if a user was not in one of those products, so that is a really valuable place for us to spend some time and money. We really felt it was time to create a funnel into subscription," Libby said. — Kayleigh Barber
What we've heard
"It's picked up over the past year."

— Nancy Berger, svp, publishing director and chief revenue officer of the Hearst Youth & Wellness Group on non-endemic ad spend increasing for health and wellness publications
Publishers' diversity reports reveal incremental improvements
The latest wave of publishers' self-reported diversity stats are rolling out. Most have made incremental improvements on diversifying their staff in the past year (figures can be found in Digiday's regularly updated breakdown of publishers' diversity report).
The share of white employees has gone down across BuzzFeed, Inc., Hearst and G/O Media, but stayed the same at Gannett. BuzzFeed and Gannett's most recent diversity reports were released in January 2022, while G/O Media and Hearst released theirs this month.
The racial/ethnic diversity gap today
While these media companies did improve the representation of some racial and ethnic categories year over year, in other categories there were single-percentage-point declines.
The share of Latinx/Hispanic employees went down at BuzzFeed and Hearst among overall employees, but up at G/O Media.
The representation of Black employees increased at BuzzFeed and Hearst, but fell at G/O Media.
For Asian employees, their share of the employee make-up went down at G/O Media, up at Hearst and stayed the same at BuzzFeed.
White employees remain the largest racial/ethnic group at these media companies, and Black employees represent the next largest group for BuzzFeed, Gannett, G/O Media and Hearst. For BuzzFeed and Hearst, however, Asian employees equaled the percentage share of Black employees.
Most still lack gender parity – but are getting closer
The majority of staff at BuzzFeed are women, making up 59% of global employees, 54% of managers and 63% of promotions. That's not the case at Gannett or Hearst, though. In 2021, 47% of Gannett employees self-identified as female, up one percentage point from 2020. Of those in leadership roles (director level and above), 40% were women in 2021, also up one percentage point compared to the previous year. Women make up 48% of Hearst's employees. At the manager level and above, 43% are female. (G/O Media does not break out gender separately from its report).
More diversity among new hires
In 2021, 39% of new hires at Hearst were people of color, up from 36% in 2020. 51% of new hires at Hearst were women in 2021. Year over year, 46% of new hires at BuzzFeed self-identified as people of color, and 69% as women. At G/O Media, 73% of new hires last year were women and/or people of color, up from 69% the year prior.
Gannett did not report diversity numbers on new hires, and Hearst, Gannett and G/O Media did not report diversity numbers on promotions. At BuzzFeed, white people made up 59% of those who were promoted last year. – Sara Guaglione
Numbers to know
>2.9 million: Average number of subscribers that The Wall Street Journal had in the fourth quarter of 2021.
$85 million: How much revenue Industry Dive generated in 2021.
$100 million: How much revenue The Daily Wire generated between February 2021 through January 2022.
74%: Percentage share of digital ad spending in 2021 that went to Google, Meta and Amazon.
What we've covered
With Google's latest Privacy Sandbox update, European publishers see silver lining:
Google's pitch could make publishers' first-party data more attractive to advertisers.
Google's proposed Topics cookie alternative, by comparison, offers less granular tracking options.
Read more about Google's Privacy Sandbox update here.
Why Lauren Williams left Vox to create news nonprofit Capital B:
The former editor-in-chief and svp of Vox Media's Vox formed Capital B to report on issues like criminal justice and politics specifically for Black audiences.
The nonprofit news organization operates a membership model designed, in part, to support its local newsrooms.
Listen to the latest Digiday Podcast here.
BDG's new event franchises are taking a page from the Met Gala playbook:
BDG is attaching its events to outside tentpoles like Coachella and Art Basel.
The publisher will make money from these events exclusively through sponsorships.
Read more about BDG here.
Why The Washington Post folded The Lily into its gender and identity coverage:
The Post's coverage of gender and identity issues for millennial women now populates a new hub on its website.
The Lily's seven-person team has been reassigned to the publication's other editorial desks.
Read more about The Washington Post here.
So what now for the IAB's GDPR fix after regulator snafu?:
European data protection watchdogs have found the IAB's Transparency and Consent Framework to be unlawful.
All data collected via the framework's popups must be deleted.
Read more about the IAB's transparency and consent framework here.
What we're reading
Inside Axel Springer's alleged cover-up:
The Financial Times has published new reporting on how Axel Springer allegedly attempted to sweep misconduct allegations against a top male editor under the rug. Among the reported revelations is that the media company's executives allegedly advised the editor in question to deny allegations made by female employees.
Dotdash Meredith puts some of its magazines out of print:
IAC-owned Dotdash Meredith will stop publishing six magazines that were acquired as part of last year's merger, according to The Wall Street Journal. The affected titles are EatingWell, Entertainment Weekly, Health, InStyle, Parents and People en Español.
Can local news deserts be parched?:
Articles about the local news business are often gloomy reads. Unfortunately, this piece from The New Yorker is no different, though it does at least explore an undercovered aspect: the locales that are in direst need of local newsrooms but are overshadowed by efforts focusing on bigger cities.
The problem with partisan news outlets:
The more politically homogenous a news publication's readership, the lower its journalistic standards, according to Nieman Lab. What's worth pointing out here is that this isn't a matter of the publication's partisanship but the political diversity of its readership, though the two could correlate pretty closely.
Spotify doesn't think it's a publisher:
Spotify seems to think its exclusive deal to distribute The Joe Rogan Experience doesn't make it any more responsible for what's said on that show than on any other podcast distributed on its platform. That stance doesn't really stand up, according to The Verge.
https://digiday.com/?p=439053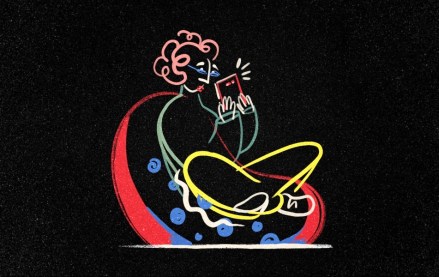 September 28, 2023 • 3 min read
•
•
The Financial Times has launched another lower-priced, subscription-based mobile app product a year after the debut of FT Edit to reach international readers.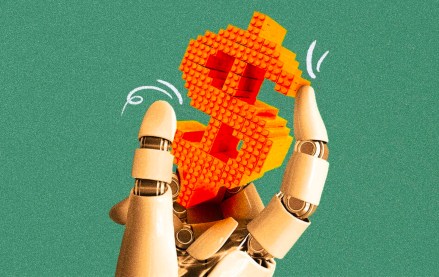 •
Publishers are starting to apply AI to their sales operations.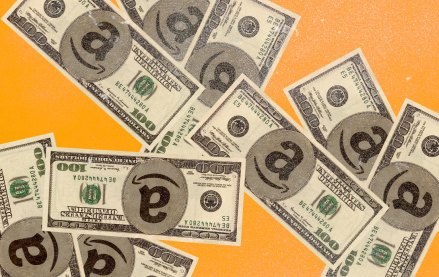 September 27, 2023 • 6 min read
•
•
The agency accused the e-commerce giant of conducting a range of anticompetitive behaviors that hurt both shoppers and sellers.