With Google's latest Privacy Sandbox update, European publishers see silver lining 
February 9, 2022 • 7 min read
•
•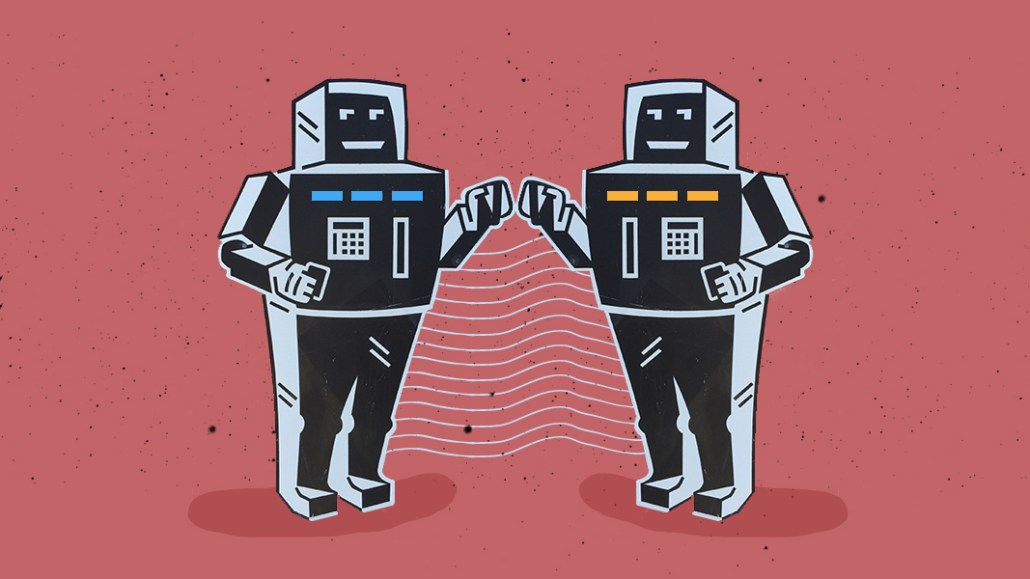 Pity the publisher commercial exec. Everytime they get a handle on how Google sees advertising without third-party cookies it changes. Sometimes a lot, other times a little — always enough to prevent them forming a persistent opinion on what's happening. The tech company's latest proposal for targeting without third-party cookies — Topics — is no different.
On the one hand, publishers see potential upside for their ads businesses: Google's pitch could potentially make publisher first-party data a lot more attractive to advertisers since what's being proposed isn't as granular.
On the other hand, they wonder whether Topics improves anything at all: skeptics can't help but see this as a change that does little to deviate from Google's playbook: leverage its scale to ensure that marketers have no choice but to accept what it says is the effectiveness of their spending.
"The fact that these segments come from a curated list is a good thing from a privacy perspective, but how can we ensure independent development of that taxonomy?," asked Christer Ljones, head of data at Schibsted Marketing Services, the Scandinavian media group's advertising arm. "We can't accept Google's business interest dictating that segment list."
Which is to say it's a reminder of how powerless publishers ultimately are in Google's slipstream. Frustrating as that may be to some, many publishers refuse to reject the targeting update outright. They'd rather wait to see whether Topics has the aforementioned upside. If it does then it would reinforce the investments they're making in their own data products — specifically publisher-provided IDs (PPIDs).
What's old is new again
While they've been around for several years, PPIDs are only now having a moment thanks to a widespread purge of granular tracking; they facilitate targeting and measurement in the absence of third-party cookies, but only across a specific publisher's media. The reason: publishers typically connect a PPID to a logged-in user or first-party cookie. Advertisers then use the PPID to reach unknown users with a frequency cap.
Useful as these identifiers are, they're not widely available. Normally, they're wheeled out by publishers looking to broker direct deals with advertisers. PPIDs don't, however, work across all programmatic deal types like open auctions because publishers tend to keep them on a tight leash within their own systems. Otherwise, they run the risk of that data leaking out if it is shared more widely. Put another way: PPIDs aren't scalable as an alternative to third-party-party cookies. Enter Google. Knowing that larger publishers are going to want ways to share PPIDs with more advertisers across all programmatic deal types now, it's offering to be the middle-man that makes that happen.
"We're talking to Google about how it's building integrations that let us share our PPID with advertisers, but at the moment the solution is too broad," said Sébastien Noël, managing director of programmatic, ad tech and monetization activities at Le Monde Group "We want to tailor its use to every Google solution."
That's a roundabout way of saying he's concerned he won't have control over how Google will use its PPID. Noël continued: "If you want to use PPID within Google then you have to agree to use it within Ad Manager, Adx, DV360 and the rest of its stack," said Noël. "We don't want that."
For now, the publisher wants to use PPID within Google's ad server for publishers. Noël is loath to sign off on giving Le Monde Group's data away to all parts of the Google ad tech stack with little understanding of what benefit it gets in return. This way, the publisher's data doesn't actually leave its sight. Once that data starts flowing into other parts of Google's ad tech stack like the demand-side platform or ad exchange then the worry is it gets harder to control — especially for a business that makes most of its money outside of open auctions.
Still, every attempt to reframe a commercial relationship, including this one, has to start somewhere. Discussions to do just that are ongoing — albeit nothing has been agreed yet. "We want to get to a point where we do deals with specific buyers within Google's ecosystem in a way that we have the control, not Google," said Noël.
There was a time when a request like that would have seemed pointless. For years, the dynamic between publishers and Google has been rocky at best. That said, if ever there was a point when Google was going to smooth over some of those tensions now would be it. After all, the company has a lot to lose by deprecation of third-party cookies and mobile identifiers so its ability to replace them with first-party data and then create a single view across publishers (obscured to everyone else) is a huge benefit to its scale, accuracy and performance.
"We've discussed all of this with Google recently but because the PPID isn't mature enough yet there are still uncertainties on our side," said an ad tech exec at a publisher in Europe on condition of anonymity because they were not authorized to talk to Digiday. "We've sent them a long list of questions about how the solution will work – especially when it comes to handling our data."
Like Noël, this media exec wants guarantees Google won't do anything with its data without its permission. Not only is Google adamant that it won't do anything untoward with publisher data, it's also clear on nothing being shared without their permission. The media exec is inclined to agree — albeit against their better judgment.
"With PPID, Google is sucking up to publishers and signaling to lawmakers and regulators that it wants to support journalism, moving the focus away from all the antitrust stuff they're battling with," said the publisher exec. "But in this case, it's a good thing because they are enabling us to deliver better capabilities (frequency capping and first-party targeting)."
Not quite. The more you try and understand how Google is rewiring its ads business for privacy, the more you get the feeling its addition by subtraction with it — the demonstration of what it's not doing in one part of it illuminates what it will do elsewhere.
At a glance the company doesn't seem interested in earning brand dollars from advertising sans third-party cookies. Not only does it appear that its latest Topics proposal for targeting in this way will shred reach, it could quite possibly frustrate frequency capping — two issues of prime importance to brand advertisers. And yet, that apathy toward brand dollars is only up to a point — PPIDs.
Think about it: a marketing profile can be built around this ID, allowing users to be targeted by more relevant ads, but can also be used in more utilitarian ways, like limiting how frequently users see each ad. That's a technical way of saying PPIDs offer advertisers what Topics and the wider Privacy Sandbox can't: help advertisers reach unknown users with a frequency cap.
"It seems like Google is building two worlds," said Jochen Schlosser, chief technology officer at ad tech vendor Adform.
First, there's the Sandbox, which is essentially a place where anonymous targeting happens — somewhere performance advertisers can use Topics to pursue clicks and sales without drawing the ire of data protection officers. Then there's the authenticated side of its ads business built on personal data and taxonomies focused on brand advertising, not randomly selected interest-based ones.
"Today so many media owners can offer brand advertising on the back of third-party cookies," he continued. "Tomorrow, you either need a very good identity engine that works across all the different identifiers, like what we've built and had success with, or you need to own identity on owned properties."
Sure, this is hypothetical. Google hasn't openly said this. But there has to be a reason why Topics seems wired to deliver inefficiency and waste in the delivery of branding campaigns — albeit in the name of control and transparency over data use. Remember, there are few businesses better than Google that understand how controlling all sides of the trade works as a business model.
"It will be very interesting to see what happens when advertisers start running tests; PPID targeted vs. Topics targeted," said Kevin Bauer, vp of data and identity strategy for North America at Prohaska Consulting. "No doubt it will open a whole new debate on measurement and tracking methodologies. How those tests net out will have a profound impact on the overall ecosystem for media planning and delivery, IMO."
https://digiday.com/?p=438937
October 2, 2023 • 1 min read
•
•
The publishers who attended DPS were focused on the potential upsides of applying the technology to their operations while guarding against the downsides.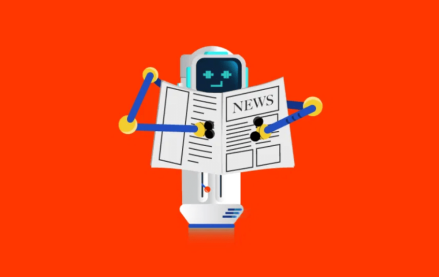 October 2, 2023 • 4 min read
•
•
Now that ChatGPT users can surf the internet for information, some publishers are reconsidering the weight of the issue.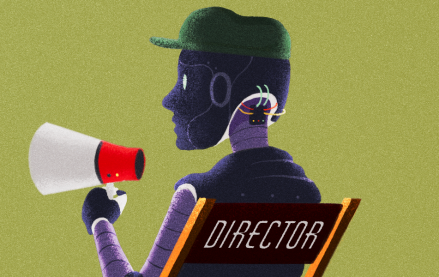 October 2, 2023 • 5 min read
•
•
As Meta makes celebrity-like chatbots, ChatGPT learned to "hear," "see" and "speak" while Spotify is piloting AI-translated podcasts.