Media Briefing: Web publishers confront cookie-related measurement shakeup — and cross-screen measurement opportunity
February 3, 2022 • 11 min read
This Media Briefing covers the latest in media trends for Digiday+ members and is distributed over email every Thursday at 10 a.m. ET. More from the series →
This week's Media Briefing looks at the other looming measurement overhaul and why web publishers and TV networks may want to work together to establish cross-screen measurement.
Measuring up
The Rundown: Individual subscribers is the New York Times' new metric of choice
BuzzFeed limits hiring, The Root loses employees, Congress takes aim at Google's ad tech operation and more
Measuring up
The key hits:
The third-party cookie's demise will impair publishers' abilities to measure the impact of ads running on their sites.
Efforts to address the post-cookie measurement impact are beginning to get underway.
The ultimate opportunity is to create a true cross-screen measurement landscape that could help media companies compete with tech platforms.
While the TV networks work to overhaul their measurement systems, web publishers are confronting their own measurement shakeup.
When the third-party cookie eventually goes away, it stands to break many of the measurement systems that publishers use to track the performance of the ads running on their sites, such as brand effectiveness and attribution metrics.
"The biggest challenge here will be that it affects the advertiser, and then as a result, the publishers are going to feel the impact," said Angelina Eng, vp of measurement and attribution at the Interactive Advertising Bureau's Programmatic+Data Center.
If advertisers are not able to measure campaigns' performance to the extent they are now — Google's Privacy Sandbox will limit the data made available for measurement and attribution — then that could put publishers at a disadvantage against companies, like the big tech platforms, that are also competing for advertisers' budgets. And publishers are becoming increasingly aware of the situation.
"Where we're starting to focus is on the measurement side of the cookie going away. It seems like there's a little less energy going towards what are the measurement solutions going to look like for brand effectiveness and attribution and things like that," said one publishing executive.
Multiple other publishers agreed that post-cookie measurement is a more urgent concern for them in 2022 but that too few conversations are being had about it.
"We need to rethink how we're talking about measurement, how we're doing it," said a second publishing executive. "Those conversations are starting to happen, but it's slow."
To be fair, measurement-related movements are typically slow. TV ad buyers and sellers have been talking about weaning themselves off Nielsen's measurement system for years, but faced with evidence of Nielsen's numerical fallibility, that industry has quickly picked up the pace to update its measurement landscape. Speaking of which, if TV networks are in the midst of a measurement makeover, can't web publishers get in on the action? Isn't this the opportunity to finally establish the cross-screen measurement ecosystem that so many media companies, advertisers and everyone in between have been calling for?
The answer, in short: You would think so, yes. But in reality, publishing executives said they have not been involved in TV's measurement conversations, though they would like to be. "There definitely needs to be more consistency across platforms than there has been in the past. And so I'm hopeful that will start to take shape," said the first publishing executive.
One reason that TV's measurement update efforts have not expanded to encompass web measurement is an apprehension among TV network owners about extending the playing field to include major web platforms like Google and Facebook, said one TV network executive.
That being said, even TV network owners are beginning to appreciate the opportunity to come together, and open up the circle to publishers, in order to develop new measurement standards that can ensure media companies are not at a disadvantage against the platforms. "Because [TV network owners], just like the web, are going to be left out. That's where Google and Facebook come in," said a second TV network executive. "No matter what we do, we're not as strong as Google and Facebook because we've never actually done that, to co-develop and co-invent [new standards]."
For its part, the IAB plans to kick off a cross-channel measurement council "in the next few weeks," and the group's aim will be to "identify what are the standard KPIs and standard measurement metrics that we need for cross-channel measurement," Eng said.
There is an ultimate incentive for TV network owners and web publishers to work together on building the new measurement landscape: Advertisers want it. They've been wanting cross-screen measurement for a while, and now they see the opportunity to make it a reality.
Yes, the currency conversation among TV ad buyers and sellers heading into this year's upfront negotiations is very much oriented around linear TV and streaming, but "that currency has to work for everybody, including other media partners. We want to get to a place where we can capture YouTube and TikTok," said one agency executive.
As much as that sounds like a point in favor of the tech platforms, from agency executives' perspective, it's a step toward tearing down walled gardens. And from publishers' perspective, it's a means of getting their feet in the door. "That can have some trickle-down effects. And even if it's not perfect for digital, there's at least enough of a foundation there that we can use to build on," said the first publishing executive.
"The landscape has changed, and we haven't changed measurement since the dawn of time," said a second agency executive. Whatever the measurement landscape looks like in the wake of TV's measurement overhaul and the third-party cookie's demise, "it needs to work cross-screen." — Tim Peterson
What we've heard
"The publishing industry has been lulled into thinking, 'The GDPR is not big, and I don't have to worry about it because I'm not going to get fined.' We're definitely seeing smaller fines than expected. But enforcement is really just ramping up."

— Publishing executive
The Rundown: Individual subscribers is the New York Times' new metric of choice
The New York Times has achieved its mission of reaching 10 million subscriptions by 2025 about three years earlier than planned, the publisher announced in its quarterly earnings call on Wednesday.
But acquiring a subscription-first media company and its 1.2 million built-in subscriber-base is bound to make achieving that goal significantly easier. So when the Times closed its $550 million acquisition of The Athletic on Tuesday and officially rang in that 10 million total, the news publisher had to figure out another growth goal for the newly combined business.
That new number is 15 million subscribers — not subscriptions — by 2027, making "unique subscribers" the new metric for success for the company's subscription business. The company defines that metric as an individual who subscribes to one or more of the Times verticals, brands or bundles. It's an effort to de-duplicate subscribers across products.
The Q4 numbers:
The Times generated $594.2 million in revenue in Q4, up 17% year over year.
Subscriptions accounted for 69% of the company's Q4 revenue, and advertising represented 35%.
The Times added 375,000 new digital subscriptions in the fourth quarter of 2021.
171,000 of those new digital subscriptions were for the publishers' news product, with the remaining being subscriptions for other products like Cooking, Games and The Wirecutter.
Excepting The Athletic's additions, the Times on its own added 1.3 million new subscriptions in 2021, bringing its total to 8.8 million digital and print subscriptions. However, the company's leaders were clear to note on the call that the number of subscriptions does not equal the number of subscribers in the Times' ecosystem. In reality, the company reported there are about 6.8 million unique digital subscribers that are paying, on average, for 1.2 subscriptions each to the Times and one of its vertical products: Gaming or Cooking.
"It was our second-best year ever for net subscription additions, despite changes in the news cycle following 2020's historic period," said Meredith Kopit Levien, CEO and president of the Times. Notably, it was also the first time since 2012 that the Times surpassed $2 billion in total annual revenue, a 16% increase over 2020's total revenue.
To increase that number to 15 million, the Times is going to prioritize cross-brand bundles that include access to the Times' properties and The Athletic. This will translate to approximately 18 million total subscriptions (you read that right: "subscriptions," not "subscribers"), according to evp and CFO Roland Caputo.
However, the Times will not necessarily be pushing bundled subscriptions to existing subscribers. Subscribers currently paying for more than one subscription will not be offered any upgrades that would give them access to more verticals at a lower bundle price. "We don't expect to offer the bundle to anyone today who's got a multi-product subscription. We wouldn't offer this bundle for less than they're already paying," Caputo said during the call. – Kayleigh Barber
Numbers to know
$9 million: The amount of philanthropic backing that non-profit newsite Capital B received ahead of its launch on Jan. 31. The Black-led site is focused on reporting news for and telling stories of Black communities in the U.S.
⅔: The share of the Financial Times' 40 U.S.-based journalists who voted in support of unionizing the U.K.-based publisher's U.S.-operation.
300,000: The number of paid digital-only subscriptions Hearst had by the end of 2021, an increase of about 100,000 or 50% over 2020.
13.2 million: The number of people in the U.K. who used the Apple News app in December, making it the top used news app in Great Britain that month. BBC followed shortly behind with 12.5 million users.
What we've covered
How crypto publisher Blockworks plans to hit $20 million in revenue this year by doubling down on blockchain experimentation:
Blockworks generated more than $13 million in revenue in 2021, with 90% of that money coming from advertising.
To increase its revenue this year, the business-to-business publisher will expand its consumer-facing revenue streams.
Read more about Blockworks here.
Key challenges Google must face in what is arguably the most pivotal year in its history:
Google-parent Alphabet recorded $75.3 billion in revenue in the fourth quarter of 2021.
However, privacy headwinds may portend a more challenging year ahead for the tech giant.
Read more about Google here.
Vice Media Group's Cory Haik aims for commerce, consumers to represent two-thirds of digital division's revenue by 2024:
VMG's digital division is profitable and currently makes the majority of its revenue from advertising.
VMG plans to roll out affiliate content on more of its properties and add a reader donation option for its news content.
Listen to the latest Digiday Podcast episode here.
How podcast publishers and platforms are working to grow non-English language audiences:
Companies like Vice Media Group, iHeartMedia and Tinkercast are ramping up podcast production in languages other than English.
Beyond translating existing English language podcasts, they are producing original shows in Spanish, Japanese and other languages.
Read more about non-English language podcasts here.
Why publishers are using hoteling software to manage their hybrid workforces:
Publishers like BuzzFeed and Quartz are using workplace software for reserving desks, gathering office usage data and tracking employees' vaccination statuses.
The software can also be used by employees to decide whether or not they want to go into the office on a given day.
Read more about hybrid workforce management here.
What we're reading
After its less than stellar public debut, BuzzFeed is limiting hiring:
The company's CEO Jonah Peretti told his staffers that hiring will be limited to only critical positions, and any new jobs will not be added unless there's a business-case justification, according to a report by Axios. Additionally, without its profit margins increasing, as was the plan of going public via SPAC, the company won't be able to afford potential acquisitions as easily, which again, was the goal of pursuing a SPAC in the first place.
The Root is the latest of G/O Media's brands to experience a mass staff turnover:
After former editor-in-chief Danielle Belton left The Root for HuffPost in April, a steady stream of the site's staffers have since resigned, totaling 15 employees in under a year, according to Gawker. This is a nearly 100% turnover of the 16 full-time staffers that worked for the brand at that time. While Gawker wrote that this was likely not due to the new EIC Vanessa De Luca's leadership style or vision for the brand, many employees were upset that then managing editor Genetta Adams was not tapped to succeed Belton.
A new bill is aiming to break Google's grip on the murky ad tech market:
A bipartisan effort being led by Utah Republican Sen. Mike Lee is aimed at regulating the "shadowy world of online ads," The Information reported, with an emphasis on preventing conflicts of interest in that space. Effectively, if passed, Google would be forced to sell or spin off significant parts of its advertising technology operations.
Passion is a key requirement for journalism jobs, according to job posts:
Of the 293 new jobs posted on JournalismJobs.com from the past two weeks, 155 of them include the word "passion," "passions," or "passionate" somewhere in the copy, wrote Joshua Benton for Nieman Lab. In light of the burnout and stress that have plagued the media industry over the past two years, passion might be a tall order. But Benton questions why something that is hardly essential to completing a task is being heralded as a top requirement by hiring managers.
Trump's war on the media is being played out in lawsuits today:
More than a year after Trump's presidential term ended, three lawsuits against media companies that were sparked during the time he was coining the phrase "fake news" are starting to see their day in court, according to The Washington Post. One of the most prolific cases is former Vice Presidential candidate Sarah Palin's defamation case against The New York Times, which could have serious ramifications for the media industry if the Times is found guilty.
https://digiday.com/?p=438434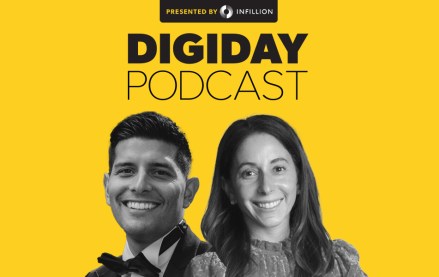 September 26, 2023 • 3 min read
In a live recording during the Digiday Publishing Summit, the news executives called for more nuanced conversations with advertisers around their brand safety concerns.
September 26, 2023 • 4 min read
After investing in one generative AI startup and suing another, the company will let customers create images on its website and an API.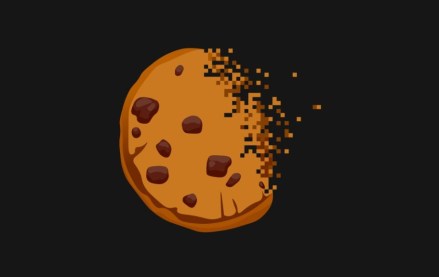 September 25, 2023 • 1 min read
During the Digiday Publishing Summit, execs from companies including Condé Nast, Dotdash Meredith and Thomson Reuters assessed the industry's readiness.