The Rundown: Google, Meta and Amazon are on track to absorb more than 50% of all ad money in 2022
February 4, 2022 • 5 min read
•
•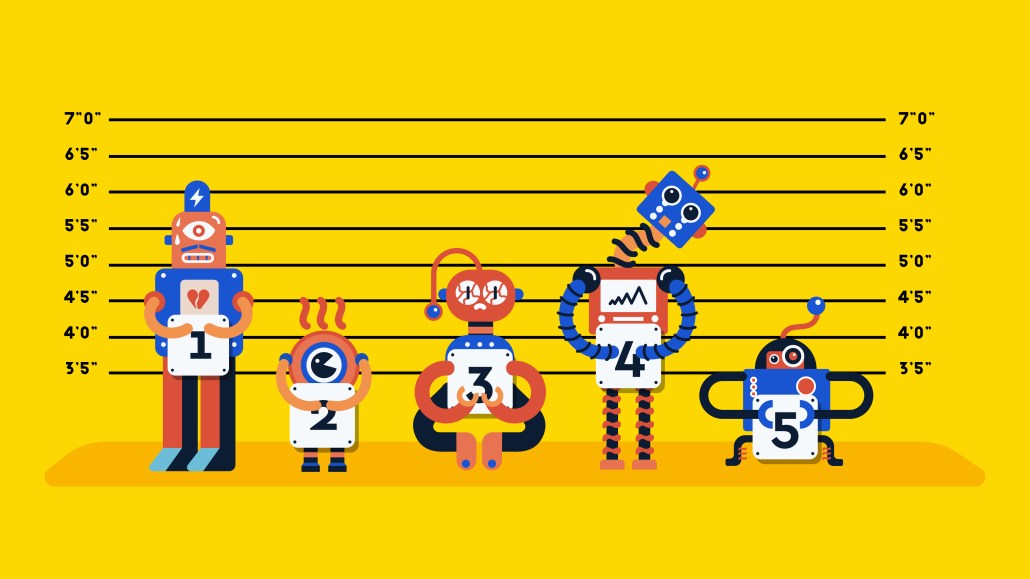 Google, Meta (formerly Facebook) and Amazon have never been so powerful.
Together they accounted for more than $7 in $10 (74%) of global digital ad spending last year, which is 47% of all money spent on advertising over that period. That put them on track to reach a dominant share of the entire advertising market this year.
It's a marked jump on the influence these companies have over advertising at the onset of the pandemic. In 2020 the "big three" platforms' share of all global ad spend was 39% and of digital it was 67%, said Ruben Schreurs, group chief product officer at Ebiquity, which crunched the numbers.
The point is a sobering one for any CEO that isn't Google, Meta and Amazon. Not least because those businesses control so much of what gets sold to advertisers. In fact, the rest of the online ad market is growing at a combined growth rate of 3% year-on-year in comparison, said Schreurs — that's slower than the rate of inflation, he continued.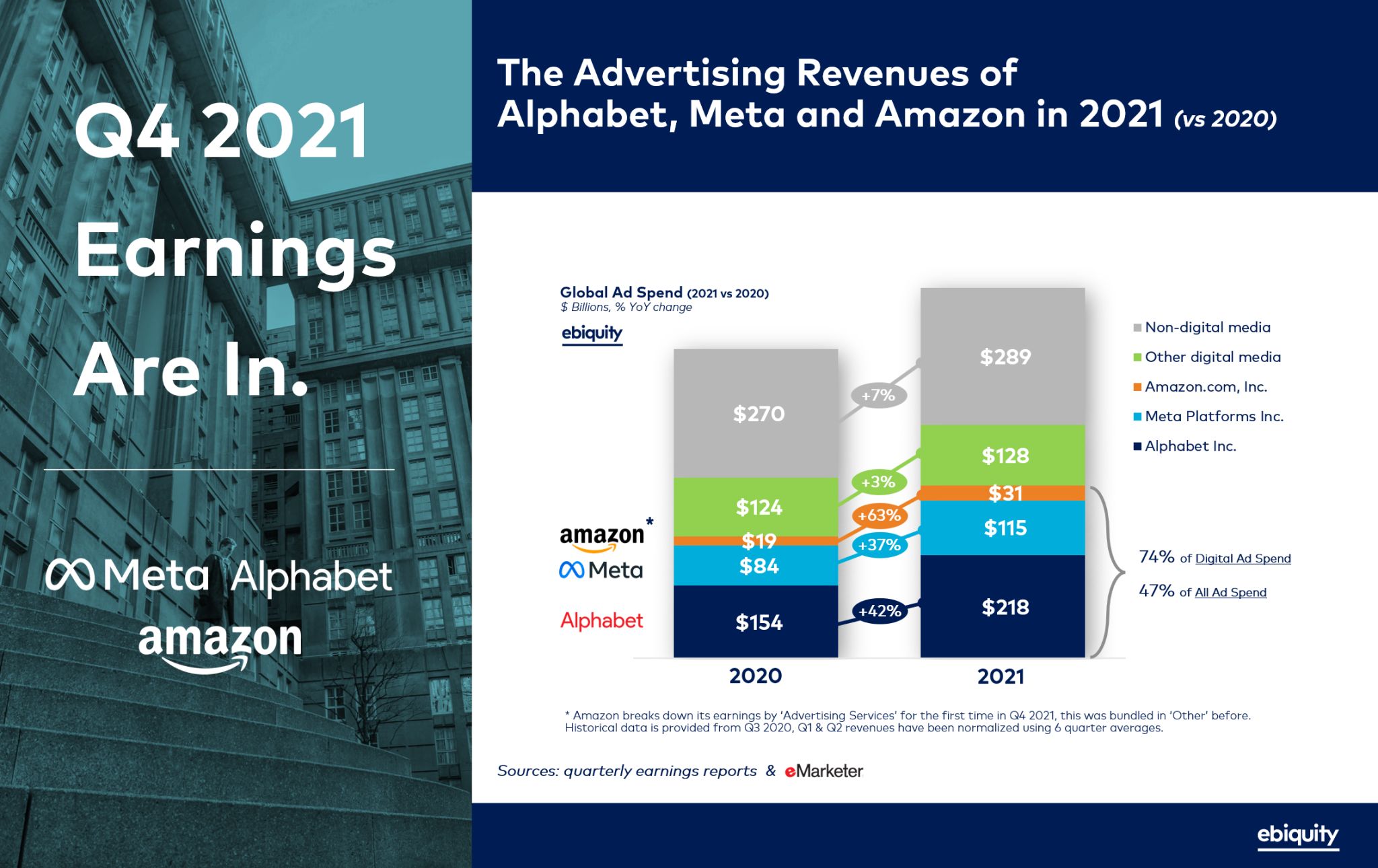 So when does this imbalance of power correct itself? If history is any indication, dominant market shares tend to fall, not increase. Why? Things always change. Competition gradually intensifies while governments eventually bare their teeth and dominant shares diminish, said Tom Triscari, an economist at consulting firm Lemonade Projects.
"Coke used to have 90% market share until Pepsi grew up," said Triscari. "The question I'd have is to ask if there are any meaningful structural differences with the big 3 that allow their shares to endure indefinitely? Probably not."
Google: strong performance, steady growth
A breakdown of the numbers demonstrated that revenue generated by advertising spend totaled $75.3 billion in Q4, up from $56.9 billion for the year ago period with search ads still representing the bulk of this haul ($43.4 billion) during the period.
Revenues from Google's "search and other" properties numbered $43.3 billion in the closing quarter of the year, up 36% annually.
Meanwhile, YouTube's advertising revenue totaled $8.6 billion, up 25%, during the period with ads on Google's network of properties generating $9.3 billion during the quarter were up 26%
On a call with equities analysts, Alphabet CRO Ruth Porat noted that "the deceleration In the growth rate versus the third quarter of 2021 was driven primarily by lapping a strong recovery in brand in the fourth quarter of 2020."
Meta: hope through headwinds?
The social network's latest earnings update was mixed. It wasn't the disaster that warranted it losing more than $237 billion in value — that's the biggest one-day drop in value in the history of the U.S. stock market. But the update definitely contained some concerning issues.
Among them, Apple's bite out of Meta's earnings in the fourth quarter. While the company didn't detail how much revenue was lost to in-app tracking blocked by Apple device users, it did warn that it anticipated $10 billion in lost revenue for the full year. That doesn't mean the business won't grow as evidenced by its fourth-quarter earnings. It made $33.7 billion over the period, which beat analyst expectations. In fact, it's arguable that ad revenue growth could grow by high double digits even as the shadow of Apple's privacy plan looms over. Indeed, advertisers — especially the larger ones — don't tend to pull money from a media owner because of a lack of data. They tend to allocate money to the areas they want and then optimize how it's spent with whatever data is available. Expect the same to happen across the social network. Nevertheless, some deceleration is expected as those advertisers that do pull money from eta move it into other platforms.
"In the short run, as I talked about, we're working on measurement, we're rolling out new to help businesses continue to measure campaigns using Apple's SK ad network, API and Meta's aggregated events measurement and conversion modeling," Meta's chief operating officer Sheryl Sandberg told analysts on the company's earnings call earlier this week. "So we have specific products that people can adopt that help us. Over the longer term, we need to develop privacy-enhancing tech to help minimize the amount of personal information we learn and we use. Use more aggregate, use more anonymized data while still allowing us to show relevant ads and that's going to take us time."
In other words, Meta is amidst a long-term reconstruction of its ads business as a result of Apple's crackdown on in-app tracking and other privacy initiatives on the horizon.
Amazon has a $31 billion a year advertising business
It's the first time Amazon has broken out its advertising business in its earnings. Usually, it's reported in the "Other" category. Last year, that business made $31 billion in revenue. The year before it was $19 billion. That puts its ad revenue well ahead of its contemporaries like Microsoft ($10 billion), Snap ($4.12 billion) and Pinterest ($2.6 billion)
Despite the size of Amazon's ads business relative to the market, it is still a footnote by Amazon's standards, accounting for 7% of all the revenue made by the company in the fourth quarter, per its earnings statement. And yet, it's larger than the $8.1 billion made by the company's subscription business, which includes Amazon Prime Video's monthly fees.
https://digiday.com/?p=438636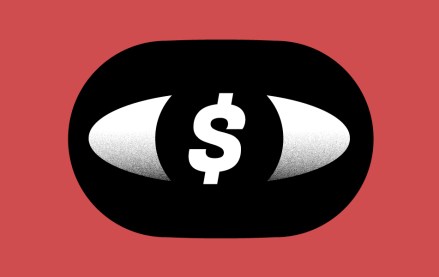 December 5, 2023 • 3 min read
The latest edition of the ANA's programmatic transparency report claims $22 billion can be saved by drastically cutting the ad tech bloat.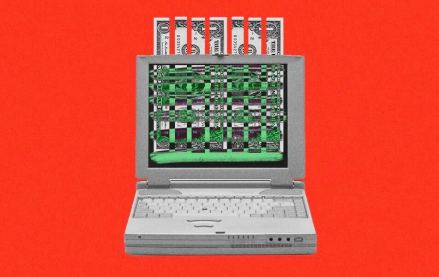 December 5, 2023 • 5 min read
Agency clients still see programmatic as an important part of their marketing budgets. But, overall, the uncertainty around programmatic could be causing them to lose confidence in online display ads as a marketing channel, and, as a result, agency clients are investing less in online display.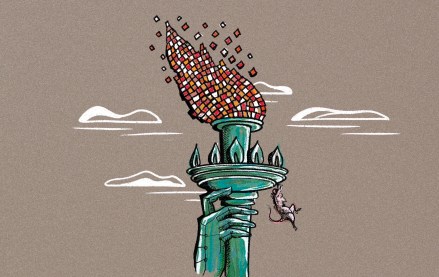 December 5, 2023 • 3 min read
There's a global AI race and different regulations in different countries might be slowing down – or speeding up – innovation. Here is a breakout of how regulations are being shaped on both sides of the Atlantic.