Media Briefing: Ad spending is slowing, but it's a return to 'normal'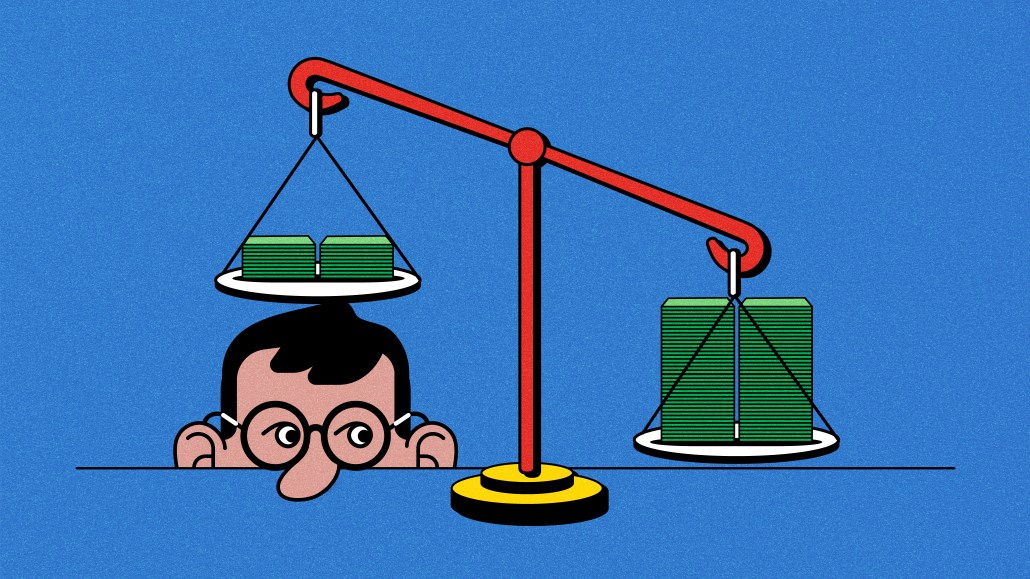 Ivy Liu
This Media Briefing covers the latest in media trends for Digiday+ members and is distributed over email every Thursday at 10 a.m. ET. More from the series →
This week's Media Briefing takes a look at Boostr's 2023 Pricing & Yield Trend report to understand ad spending in the media industry.
'Regressing back towards the mean'
Overheard at the NewFronts
Vice Media faces bankruptcy, Paper Magazine has layoffs and more
'Regressing back towards the mean'
Publishers are heading into earnings season with a dark cloud over their heads, but the state of ad spending in the digital media industry doesn't seem to be as bad as they're making it out to be.
Two years ago, many publishers got swept up in a false spring where ad dollars were flowing, subscription sales were solid and experimental channels like NFTs were contributing unexpected, yet welcome, revenue.
That spring led to a high average growth rate of 49% year over year for publishers' advertising revenue in 2021, according to the 2023 Pricing & Yield Trend report from Boostr, which was shared exclusively with Digiday. What's more, three-quarters of the approximately 100 digital media companies — the company declined to name them publicly — surveyed for this report fully exceeded their pre-pandemic 2019 advertising revenue totals that year as well.
The report comes as the industry is beginning to embrace that ad levels seen this year were a correction for ad growth seen before the pandemic.
But shortly into 2022, the false spring refroze and publishers faced a "rapid deceleration in growth rates" between Q1 and Q4 2022, according to Patrick O'Leary, CEO and founder of Boostr.
"It's not surprising that this Q1 [was so] difficult [for publishers] to be up, because you were up two years in a row pretty significantly. So the denominator is pretty big," said O'Leary, who was the author of the report.
While it might feel like Q1 was painfully bad, it really comes down to publishers being off their growth targets versus being significantly down year over year, O'Leary continued. "Everything's regressing back towards the mean. We're going back to normal growth rates. The COVID stuff is washing itself out [from] when everything was hyper inflated," he said.
Downward spiral
So how did 2022 net out for digital media company's advertising businesses? The report found that the annual growth rate for publishers' advertising businesses ranged from an average of 9% to 48% depending on the size of the publisher, but on the whole, the industry saw close to a 26% growth rate year over year.
O'Leary said that as early into the year as February, the war in Ukraine ignited some instability in the ad market and by the summer, inflation and the unstable economy had advertisers reenacting their early pandemic-era plays. Despite that, O'Leary said he was still surprised to see just how slow the ad market could get in an election year.
Boostr grouped the media companies into four cohorts based on their total annual revenue: $100 million-plus, $50-$100 million, $25-$50 million, and sub-$25 million. While the largest group (companies earnings $100 million-plus per year) had a relatively stable 2022, the other cohorts experienced significantly more volatility over the course of the year.
Churn and no burn
A significant reason why there was still growth in 2022 for some publishers, particularly at the end of the year, was because several media companies were able to sign new advertisers, even when their repeat clientele stopped spending.
In fact, there was a lot of slippage when it came to repeat clients not resigning in the fourth quarter. Net revenue retention (NRR) ratings, which calculates how much revenue is retained from a cohort of customers in one period versus another, dropped steadily throughout the year.
While the publishers with high NRR ratings — meaning those who were able to resign a majority of advertisers they had in Q4 2021 in Q4 2022 — also had the highest growth rates of the quarter, O'Leary said publishers with lower NRR ratings still were able to grow in their ad business thanks to new clients.
"Let's say you were flat in Q4 last year, and you're a $100 million publisher and your net revenue retention was 54%. That means 46% of your revenue came from new [advertisers]. That's a lot. So either the endemic money dried up, or they built an apparatus to go find new logos to cover [the gaps]," said O'Leary. "If you weren't measuring this or watching it, I don't know how you survived."
During Q4, many publishers and media buyers reported that there was a heightened focus on programmatic and display advertising campaigns due to publishers wanting to highlight the quick turnaround times and keep those ad dollars coming in-quarter, as well as advertisers wanting to burn up their remaining budgets before the year concluded. Leaning on programmatic, and the open marketplace in particular, there is a chance that new advertisers found their way on the publishers' pages from categories that said publishers don't typically sell to directly.
And looking ahead, can publishers expect that those new advertisers will stick around in 2023?
"If I were a CRO in a media company, I'd be laser focused on this," O'Leary said.
Less demand but steady prices
Interestingly, even in a weaker demand market, the price points for ads remained pretty steady, O'Leary noted. Likely a saving grace as well for publishers last year.
Below are charts showing the average price that advertisers paid to reach 1,000 impressions (CPMs) for ads bought in private programmatic marketplaces (PMPs), in programmatic guaranteed/direct deals (PG/PD) and insertion orders (IOs), which include branded content, events and other creative-led campaigns.
Looking ahead
Magna Global is projecting that ad spend will grow less than 4% year over year in 2023. Boostr's 2023 Pricing & Yield Trend report, however, is predicting that "strong" media companies could end the year 10-15% up. Others might be happy reaching 4% at all.
What we've heard
"I was on YouTube Shorts for about six months, reposting all my TikToks with no success. The videos will get roughly 500 to 2,000 views each… I was 80 Shorts in until my first one took off. And when that one took off, all the other ones took off as well."

— Jorge Soto, in the third episode of the Digiday Podcast's four-part series on short-form vertical video creators.

Overheard at the NewFronts
Six marketers and advertisers Digiday spoke with at the Interactive Advertising Bureau's NewFronts in downtown New York City on Wednesday said the primary benefit of coming to the annual event was to hear about new companies and ad tech developments that they were not previously familiar with.
This year, those developments were primarily around AI, diversity, interactive ads, Gen Z and identity, with "AI" being the new buzzword thrown around onstage.
Two marketers said they appreciated the format on Wednesday, which were short, showcase-like segments from nearly 20 different organizations.
"I like the fast-paced stuff. It keeps you awake," one marketer said. "If I'm into it, I can go deeper" later, they added. The second marketer added: "I appreciate all the math [in the presentations] behind the reasons to work with" these media and connected TV platforms.
However, a third marketer said that while the "energy is good" in the shorter format on Wednesday (compared to the five longer sessions on Monday and Tuesday), some of the presentations felt "surface-level and short. "I would like more of an emotional connection to the storytelling" of each content platform, they added.
The second marketer agreed that they felt they were missing an "inspirational mission" behind some of the companies' presentations that would entice their brand to spend media budgets with them.
An agency exec particularly enjoyed Revry's presentation, which featured CEO and co-founder Damian Pelliccione (and others) in Wizard of Oz costumes, dancing on stage. It was the NewFronts' first LGBTQ-focused presentation.
While none of the NewFronts presentations so far directly addressed ongoing economic headwinds, this Digiday reporter noticed more mentions than in years past from executives onstage that media dollars need to "work harder."
"Every working dollar needs to drive outcomes," Michael Scott, vp of brand sales at Samsung Ads said during the Samsung session. – Sara Guaglione
Numbers to know
150: The number of journalists that The Messenger is launching with on May 15, out of 200 total employees.
49: The number of content farms that have chatbots pretending to be journalists writing content for their sites, all of which published at least one article that contained error messages like "my cutoff date in September 2021" or "as an AI language model."
$1 million: The amount of money spent on digital ads in the first week of President Joe Biden's reelection campaign.
74%: The percentage of Americans who believe that news media is causing more political division in the United States than reducing it, per a survey of 1,002 people conducted by The Associated Press-NORC Center for Public Affairs Research and Robert F. Kennedy Human Rights
100+: The number of employees Vice Media Group laid off last week as part of a larger reorganization.
What we've covered
BBC simplifies website, apps to attract U.S. readers and advertisers:
The BBC is consolidating its digital website and apps in the U.S. this fall to attract readers and advertisers on this side of the pond.
BBC Studios, the commercial side of the business, is setting its sights on the U.S. — one of its largest markets outside of the U.K.
Read more about the BBC's expansion strategy here.
Digital content platforms and streamers pitch new ad formats in short and long-form video on NewFronts day two:
Snap announced it is testing new ads with its new ChatGPT-powered chatbot.
Peacock focuses its pitch on ad-supported movies and four new ad formats.
See what else you missed from day two of the NewFronts here.
Digiday+ Research – Publishers are a lot less optimistic about NewFronts this year:
Digiday+ Research surveyed about 50 publisher professionals to find out how they expect buyers will spend during this year's NewFronts and upfront cycle.
The short answer is there's a lot less optimism among publishers this year than there was last year.
Read more about the reception of this year's NewFronts here.
Why BuzzFeed News couldn't replicate HuffPost's business model:
HuffPost remains the sole news arm within the BuzzFeed Inc. portfolio, and yet characterizing its content as breaking news may be a misnomer.
For BuzzFeed News, former and current staffers say following the HuffPost model caused what was once unique about the brand — its investigative reporting — to vanish. Left behind was a product that was undifferentiated in the advertising market.
Take a deeper dive into HuffPost's business model here.
Publishers pull marketing budgets away from Twitter under Musk's ownership, changes to verification:
Publishers are following in the footsteps of advertisers that have pulled money out of Twitter since Elon Musk took the helm six months ago.
Some media organizations are now doing the same, and no longer paying to promote posts on Twitter to draw more eyeballs to their stories or sponsored content.
Read more about how publishers are spending on Twitter here.
What we're reading
Once valued at $5.7 billion in 2017, Vice Media Group is now preparing to file for bankruptcy six years later, according to The New York Times. If the company cannot find a buyer at its present $1 billion price tag in the next few weeks, Vice Media has taken the necessary steps to possibly file for bankruptcy.
Due to economic headwinds, Paper Magazine laid off 20 to 30 full-time staffers and its editor-in-chief Justin Moran will leave the company at the end of May, but editorial operations have already ceased, reported Adweek.
Politico founder is launching an educational non-profit to support journalism:
Robert Allbritton, the founder and publisher of Politico, is launching the Allbritton Journalism Institute to help train aspiring journalists and has committed $20 million to the cause, Semafor reported.
Reader revenue now accounts for half of the Guardian Australia's total revenue:
After a decade in Australia, the Guardian's Australian arm has increased its audience to more than 7 million readers in the country and according to the publication, this has resulted in an increase of reader contribution revenue to be half of the publication's total earnings.
Former NBCUniversal CEO Jeff Shell accused of sexual harassment:
A journalist/anchor at CNBC filed a complaint with the company alleging that Shell had pressured her for sex over several years and called her derogatory names, The New York Times reported. The complaint started an investigation into Shell's workplace behavior that ultimately led to his dismissal last week.
As part of the Digiday+ community, you're invited to a member-only live analysis on how publishers are using AI. On May 11 at 2 p.m. ET, Digiday Media research director Li Lu and Digiday senior media reporter Sara Guaglione will reveal the results of the AI installment of Digiday's research series on emerging technologies and dive deep into its findings, including how publishers are fueling data-driven personalization efforts, what natural language processors, like AI chatbots, publishers are using and in what ways, and where publishers expect growth and challenges with generative AI. Register for this virtual event.
Want to discuss this with our editors and members? Join here, or log in here if you're already a member.
https://digiday.com/?p=502394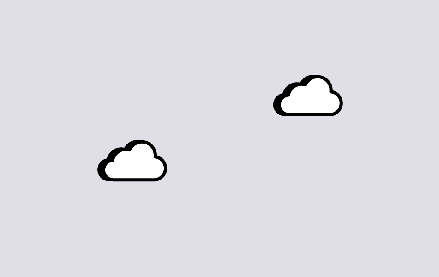 November 29, 2023 • 6 min read
Reducing carbon emissions from the digital ad ecosystem is an important priority, but various players are skeptical that much can — and is — being done to practice sustainability.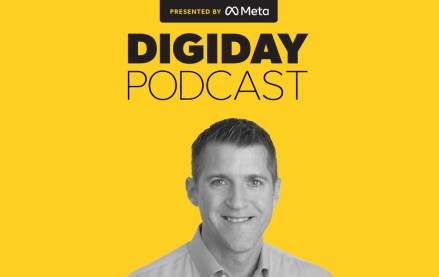 November 28, 2023 • 4 min read
Google's vp of global ads is confident that cookies will be gone from Chrome by the end of next year, despite all the challenges currently facing the ad market.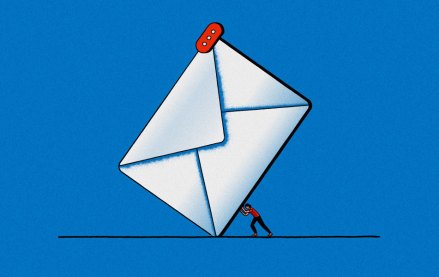 November 28, 2023 • 6 min read
Some email newsletter platforms' click-through rates are actually click-to-open rates, which are measured against the number of emails opened rather than the emails sent. But buyers seem to prefer it that way.