What downturn? In real terms, ad spending is doing just fine
May 1, 2023 • 7 min read
•
•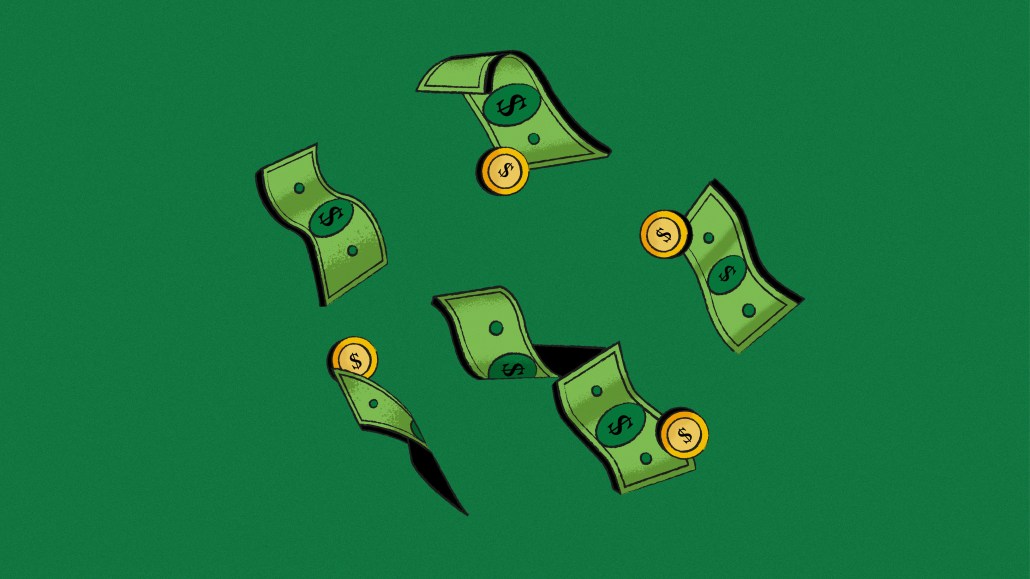 Ivy Liu
The latest forecasts and financial updates are in and one thing is clear for ad spending this year: It isn't speeding up but it isn't slowing down much either.
This is what a correction looks like.
And it looks a lot more nuanced than the so-called downturn that overshadowed a lot of advertising at the back half of last year. Really, that was a precursor to a reversion to the mean (i.e. pre-pandemic levels). That's not to say there haven't been some real cutbacks in spending so far this year. Of course there have been. But those cuts were isolated rather than widespread.
In fact, advertising appears to have held up quite well considering how much the ad industry talked itself into a downturn toward the end of 2022.
Google, the largest seller of advertising, posted constant currency ad revenue growth during the first quarter of 3% compared to the same period a year ago. Meta was up around 7% over the same period, while ad spending on Microsoft grew around 6%. Meanwhile, spending on Amazon grew at 23% year over year during the period. As ever, ads do better the closer they are to transactions.
"My thinking was — and remains, after the results we've seen so far — is that advertising should probably be up mid-single digits this year," said Brian Wieser, media analyst and author of the Madison and Wall newsletter. "So you could argue that's like a pre-pandemic level, albeit with a boost from inflation."
The numbers back up this view.
In 2019 (i.e. before Covid), Google's ads revenue worldwide grew 15.4% on the previous year, per Insider Intelligence. In 2021, it jumped 43.4% thanks to a pandemic-induced digital boom. Then there was the subsequent slowdown (13.1%) a year later. Fast forward to 2023 and it seems like steady growth is starting to return, with spending tipped to grow at 7.2% this year and then 11.3% in 2024 — much more in line with growth rates before the pandemic. 
"We're at this stage where flat growth is a reason to celebrate, which is markedly different from what we've seen over the past few years," said Jasmine Enberg, a principal analyst at Insider Intelligence. "Each platform is coming out of this a little differently.
Simply put, advertising isn't a negative market. But it is a slow one. And yet, that's less about the economic downturn and more about the tough comparables of the year-ago quarter — when advertisers were spending at a rate that was unsustainable.
Those days are long gone. That might surprise some, but it's not necessarily unexpected. The rampant growth spurt online advertising was on was always going to run out of steam eventually. The pandemic just brought that forward. And in doing so, it turned the likes of Google and Meta into mature, slow-growth ads businesses.
Take Google. Further analysis of owner Alphabet's numbers reveals a dip in ad revenue — $54.5 billion in Q1 compared to $54.7 billion 12 months earlier — even though this was offset by new growth drivers that it may attempt to position as synergistic to both Madison Avenue and Wall Street.
Google's key revenue driver remains its tried-and-tested "search & other" advertising offering, with revenues for the period hitting $40.4 billion, up from $39.6 billion 12 months earlier. And while the hype cycle around AI services such as ChatGPT continues to attract public attention, the numbers demonstrate Google remains the tool of choice for performance advertisers (for now).
"Both Meta and Alphabet's earnings calls are an indication that these organizations are quick to respond to challenges and changes in the market, and are tremendous revenue driving machines that quarterly earn the equivalent of many small countries' GDPs," said Matt Ferrel, vp and head of growth at TickPick, who added that he believes that the industry shouldn't panic about digital advertising — at least not yet.
For now, at least, advertisers continue to spend more, not less, on this sort of advertising. There aren't that many reasons for them not to right now. Chief among them is the actual state of the economy. While guarantees are near-impossible in the current climate, it looks like there are grounds for cautious optimism.
Here's a more detailed breakdown taken from Wieser's blog Madison and Wall: "GDP figures for the United States for the first quarter of 2023 were released today, and on the basis I look at them — in year-over-year and nominal terms, which is the most appropriate figure to compare to reported advertising revenue growth rates rather than headline GDP figures which are reported in sequential, annualized and inflation-adjusted terms — GDP expanded by 7.0% in the quarter. Personal consumption grew even faster, rising by 7.2%."
Downturn? What downturn.
This certainly seems to be the view of some of the largest advertisers.
For instance, Hershey said it increased advertising and related consumer marketing by 9% for the year. Similarly, Procter & Gamble, JP Morgan Chase, Citigroup and American Express have all said they spent more on advertising in the first quarter. Even publishers and media buyers say spending is starting to pick up despite a rocky start to the year.
The same goes for Amazon. its ad business generated $9.5 billion during the quarter.
"Even in difficult economies, most people still shop," said Andy Jassy, Amazon's CEO, on the company's earnings call last week (April 27), adding that the web's largest e-commerce store is an attractive proposition for advertisers.
"That coupled with a very substantial investment in machine learning to make sure customers see relevant ads when they're looking for various items have meant that these advertisements have performed unusually well for brands, which makes them want to advertise on Amazon," he added.
The comments speak to the broader role of AI in Amazon's plan to win more ad dollars. Last week, Amazon's DSP chief Neal Richter spoke with Digiday how such machine learning investments were key to its strategy to better attract advertisers' budgets after the decline of third-party cookies.
"We don't necessarily think that 2023 is going to be an inflection point in the overall market shares [of the large online media owners]," said Luke Stillman, svp of global insights at IPG's Magna Global on last month's call on its revised ad spending forecast for 2023. "Now of course concentration has increased so much in the past decade that it gets increasingly hard to further gains in concentration, but we still think there are a lot of advantages to scale in the digital ecosystem."
Advertising on Pinterest is a another case in point.
In Q1, Pinterest managed to increase its revenue 5% year over year to $603 million, as the business pushed forward with its focus on being a shoppable app. CEO Bill Ready highlighted that the company had seen "promising results" so far, with click-through rates and saves of Shoppable Pins growing 35% year over year.
Continuing the positive momentum, the platform made a bold move by announcing its multi-year partnership with Amazon on the same day as the company's earnings call. This first partnership of its kind for Pinterest aims to bring third party ad demand to the platform, which continues the app's plans to expand its ads business.
Beyond Pinterest, ad dollars continue to pour into areas including TikTok, short-form video more broadly, CTV, podcasts and, of course, retail media. The numbers spell this out. According to the IAB, internet advertising revenues grew 10.8% year over year, totaling $209.7 billion, and overall revenues increased $20.4 billion year over year — surpassing $200 billion for the first time ever.
In short, online advertising faces a headwind (this year at least), not a hurricane — as far as spending is concerned.
The fact is, the industry needs to look at this more long term, and not get too hung up on quarterly figures, according to Dorston Gerstel, CEO of Perion. In his view, the pandemic drove an enormous growth in digital spend, and a number of those behaviors will stick, but younger consumers who are entering their peak earning years will still buy far more online than their predecessors.
As robust as all these efforts look in the round, the economy continues to throw up curveball after curveball. True, none of those curveballs have knocked ad spending too far off course, but there's always a chance one could — especially if an entire industry and its incumbents gets upended. Look at how quickly the recent implosions of Silicon Valley Bank and Credit Suisse escalated, for instance. That's to say nothing of the layoffs and closures happening across the media industries.
No wonder marketers remain cautious.
"Recent weeks have brought tentative grounds for optimism, with open auction spend on our platform following close behind the wider market shift — moving from Q1 declines to stabilization and steady increases in most geographies," said Romain Job, chief strategy officer at ad tech vendor Equativ. "But the rest of the year will bring inevitable challenges to sustain this upward-trending growth at market level."
Somewhere between this reset and reversion to the mean is the cold, hard fact that online ad spending is maturing. That's what happens when a market gets too big not to slow down. And there's nothing inherently bad about that.
https://digiday.com/?p=501833
December 8, 2023 • 3 min read
For Atlas Creative, expanding into Roblox is not solely a play to scale up. The company believes there are concrete benefits that will come with having a hand in multiple metaverse platforms.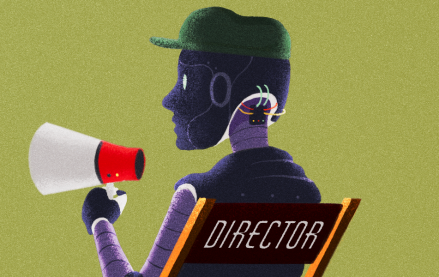 December 8, 2023 • 5 min read
Since ChatGPT became a breakout hit, the names of numerous AI companies and products have entered the cultural vernacular.
December 8, 2023 • 4 min read
Even as linear TV ad spend declines, 23andMe is reinvesting in the channel to boost brand awareness.