Media Briefing: A mixed first quarter for publishers' ad revenue
May 18, 2023 • 12 min read
•
•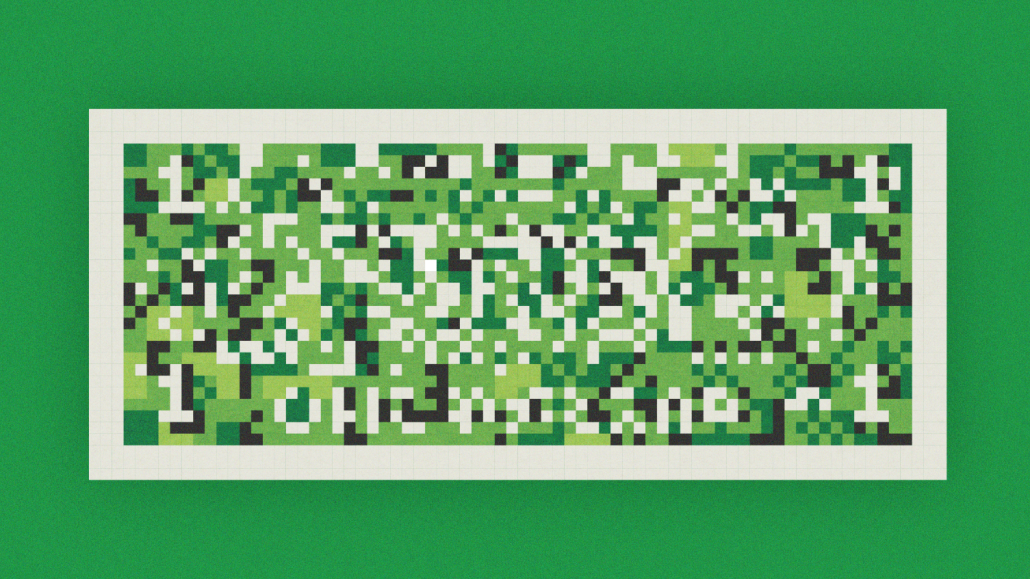 Ivy Liu
This Media Briefing covers the latest in media trends for Digiday+ members and is distributed over email every Thursday at 10 a.m. ET. More from the series →
This week's Media Briefing dives deep into the top trends from six publishers' first quarter earnings reports.
A mixed first quarter for publishers

Publishers lean on AI and creators to save money
Vice Media takes out loans to pay freelancers, Dotdash Meredith has a new ad targeting tool

A mixed first quarter for publishers

Publishers' first quarter earnings reports were a mixed bag when looking at overall revenue, and subscriptions remained a bright spot. But digital advertising was painfully down year over year.

Overall revenues for Dow Jones, The Arena Group and The New York Times were up in Q1 2023 compared to the same quarter last year. But for BuzzFeed, Dotdash Meredith and Gannett, revenues were down from 10% to 27% year over year.

Despite the slow start to 2023, executives at the publicly-traded publishers reported earnings with a dose of optimism, and said the worst impacts from the economic downturn were likely behind them. Gannett even increased their full-year outlook for 2023.

"The solid performance in the first quarter of this year gives us the confidence to increase our 2023 full-year outlook," Gannett's CEO Mike Reed said during an earnings call on May 4.

By the numbers:

In Q1 2023, The Arena Group's overall revenue was $51.4 million, up 6.6% from $48.2 million in Q1 2022.
BuzzFeed Inc.'s total revenue was $67.2 million, down 27% year over year from $91.5 million in Q1 2022.
Dotdash Meredith's overall revenue was $387.6 million, down 23% from $500 million in Q1 2022.
Gannett's total revenue in the first quarter was $668.9 million, down 10.6% year over year from $748 million.
Dow Jones' overall revenue was up 9% year over year in the third quarter of its fiscal year 2023 (ending March 31), growing from $487 million to $529 million.
The New York Times' total revenue was up 4.3%, growing from $537.4 million in Q1 2022 to $560.7 million in Q1 2023.

Digital advertising continues to drop

Of the six publishers in this report, only The Arena Group experienced growth in digital advertising revenue in Q1 2023 compared to Q1 2022, bringing in $23.5 million.

"This growth was due to a stable year over year traffic [sic] and a 10% increase in revenue per pageview," Doug Smith, Arena Group CFO, said on an earnings call on May 10.

Other publishers reported declines in digital ad revenue from about 9% to 30% — worse than the 3% to 27% drop in ad revenue year over year reported for the fourth quarter of 2022. Executives continued to cite macroeconomic conditions and a soft ad market as major challenges to their businesses.

The New York Times' digital ad revenue fell from $67 million in Q1 2022 to $61.3 million in Q1 2023, primarily due to a decline in revenue from podcasts and creative services, according to the company. Digital ad revenue was 57.7% of total company ad revenue, about the same as in Q1 2022.

Earnings reports from IAC, Gannett and Dow Jones did not break out digital ad revenue figures from overall advertising revenue. Dow Jones' digital advertising accounted for 59% of total ad revenue in the quarter, compared to 62% in the prior year, according to the company. Total ad revenue for Dow Jones this past quarter was $88 million, meaning digital ad revenue was $51.9 million.

In its earnings report, Gannett said it expects to "return to digital revenue growth" about midway through the year.

Dotdash Meredith's overall digital revenue (primarily made up of advertising revenue, in addition to performance marketing and licensing revenue) was $184.8 million. The company said the year-over-year dip was due to declines in traffic and premium-sold ads, as well as lower rates across programmatic channels — in addition to lower licensing revenue due to "to lower revenue share from syndication partners as well as lower license fees from retail partners."

"Trends improved throughout the quarter, with a 20% drop in [digital revenue in] January improving to a 10% decline in March," Joey Levin, CEO of IAC, wrote in a letter to shareholders. He added that advertising revenue from health/pharma, beauty/style, travel and retail categories are growing, but not enough to offset the declines in "big-spending areas" such as finance, media, technology and home.

But none of the publishers was hit harder than BuzzFeed. Its advertising business — which includes display and pre-roll, but not custom or branded content revenue — declined from $48.7 million in Q1 2022 to $34.2 million in the same period this year. This sharp dip was "primarily driven by both pricing and demand pressures on our owned and operated property," as well as the combination of BuzzFeed and Complex sales teams, which "created operational challenges that negatively impacted our revenue performance," CFO Felicia DellaFortuna said on a May 9 earnings call.

Subscription businesses a bright spot

Publishers' digital subscription businesses fared much better in Q1 2023. Almost all of the publishers — Dow Jones, Gannett and The New York Times — with subscription offerings in this report saw growth in this area. The only exception was The Arena Group, which saw digital subscription revenue fall by 40%, from $6.5 million in Q1 2022 to $3.9 million in Q1 2023, as the company shifts resources to free, ad-supported content, Smith said.

The New York Times' digital-only subscription revenue was $258.8 million, up 14.1% year over year from $226.8 million. The company has added 190,000 paid digital-only subscribers since Q4 2022 and 790,000 digital-only subscribers since Q1 2022.

The Times' subscription revenue growth was mainly attributable to subscribers moving up from introductory offers to higher-priced plans or upgrading to the digital subscription bundle, Roland Caputo, evp and CFO at the Times, said during an earnings call on May 10.

In Q1, Gannett experienced 15.4% year-over-year growth in digital-only paid subscriptions. Digital-only subscriptions to Dow Jones' consumer products grew 10% year over year. Digital-only subscriptions to The Wall Street Journal grew 9% this past quarter compared to the same quarter last year, and represented 85% of total Journal subscriptions.

2023 optimism

Publishing execs remained bullish that conditions will improve in future quarters this year, and all but BuzzFeed and The New York Times re-committed to expectations that their companies would make more revenue in 2023 than in 2022.

Gannett was even optimistic enough to raise its 2023 full-year outlook by $5 million, "as a result of the first quarter results," CFO Doug Horne said on May 4. The company now expects full-year adjusted EBITDA of between $285 million and $305 million — an expected year-over-year growth of over 15%.

"This growth is expected to be most significant in Q2 and Q3 of 2023 due to the cycling of the more significant revenue declines and the ramping of our cost management initiatives," Horne added.

The Arena Group maintained its full-year 2023 guidance of between $255 million and $270 million in total revenue and between $30 million and $35 million in adjusted EBITDA. The company made $220.1 million in 2022.

IAC's full year outlook for Dotdash Meredith's adjusted EBITDA is $250 million to $300 million, the same as the company's prior outlook, and up from $232 million in 2022. "We see light at the end of what has been a long tunnel and continue to believe we'll see digital revenue and audience stabilize year-over-year exiting Q2 and growth in the second half of this year," Levin wrote in the shareholders letter.

News Corp CFO Susan Panuccio said in an earnings call on May 11 that the company expects "improvements in profitability in the fourth quarter as we continue to implement aggressive cost initiatives." News Corp announced in February that it would let go over 1,200 people this year, and will have more savings than it initially predicted. "Savings will exceed … the $136 million that we identified in the last earnings call and will now surpass $160 million," CEO Robert Thomson said on the call.

The New York Times Company expects digital-only subscription revenue to increase by 12% to 15% in Q2, and total subscription revenues to increase by 6% to 8%. But it also forecasts digital ad revenue to decrease in the low-to-mid-single digits, and total ad revenue to decrease between 4% and 8%, "mainly due to macroeconomic conditions, and the comparison to a strong quarter in print in 2022," Caputo said.

BuzzFeed's expectations were more sobering. DellaFortuna said the company expects overall revenues in the range of $76 million to $81 million in Q2, or 24% to 29% lower than the year-ago quarter. "We expect this revenue decline in conjunction with the fully executed cost savings announced in mid April to result in adjusted EBITDA in the range of zero to 4 million," she said on the earnings call.

"As we lean further into creators and AI we see the opportunity to drive significant operating leverage and adjusted EBITDA margin improvement over time," she added. (More on that below.)

What we've heard

"A lot of different parties … may look at [Vice's] properties as an opportunity to gain clicks, gain viewers and eliminate competition. And that could actually be worth money."

– Ted Gavin, managing director of bankruptcy and turnaround company Gavin/Solmonese, on Vice's bankruptcy filing.

Publishers lean on AI and creators to save money

In the latest earnings calls over the past few weeks, publishing executives cited working with creators and using generative AI as ways to produce content faster and cheaper (and, in some cases, with more personalization). The Arena Group and BuzzFeed also outlined plans to work with more creators to increase content production and revenue opportunities.

"We are on our way to building a content creation model that makes our creative teams more efficient and substantially expands our output without increasing fixed costs," BuzzFeed president Marcela Martin said on May 9.

"Positive impact" of AI

The Arena Group created a task force of engineers and business executives to determine how AI can be used in three areas: productivity tools on its content management and monetization platform Tempest (including title recommendations and editing tools), analyzing data to determine trending and relevant topics to cover, and creating AI-powered games and chatbots (echoing what BuzzFeed is doing in this space).

It's no secret that BuzzFeed CEO Jonah Peretti is bullish on generative AI opportunities. "I believe that generative AI will begin to replace the majority of static content," he said. BuzzFeed's AI-powered chatbot game had an average time spent four times higher than static quizzes, according to Peretti.

CEO Mike Reed said Gannett is using AI to provide personalized content recommendations and to help determine the right balance of paywalled and free content on-site. AI is also generating "commoditized content," such as weather and event listings, freeing up Gannett's journalists to focus on more "high quality" stories, he said.

"No upfront cost" when working with creators

BuzzFeed and The Arena Group are expanding their creator networks to continue increasing output, viewership and revenue, execs said. Creator-led content generated two times the views per video than non-creator-led content, Peretti said.

The Arena Group has worked with over 50 creators in the past six months and is in discussions with "dozens more," said The Arena Group's CEO Ross Levinsohn.

Instead of paying creators outright (and charging creators to use Tempest), The Arena Group shares ad revenue with creators. "Most publishers need to invest in new content for months or years before it shows a return. We sign on these creators with zero upfront cost to us, growing our audience and therefore our revenue far more rapidly than a more traditional investment methodology," said COO Andrew Kraft.

When CPMs are down, the company can add new pages from content produced by creators "fast enough to continue to grow," he added.

Numbers to know

415,000: The number of Twitter followers new CEO Linda Yaccarino had on Wednesday afternoon, up from less than 10,000 followers a week ago.

$225 million: The price a group of lenders is set to pay to buy the bankrupt Vice Media.

24%: The decrease of Facebook referral traffic to large publishers since 2018.

6: The number of female executive, managing and deputy managing editors at The Washington Post, with women now making up the majority of the masthead.

$656 million: The amount Austin Russell, CEO of tech company Luminar Technologies, is paying to buy 82% of Forbes, with backing from foreign investors.

What we've covered

Google now requires European publishers to work exclusively with approved consent vendors:

The new policy means European-based publishers using Google's monetization tools have to use consent management platforms that comply with the ad industry's standardized privacy protocol.
This may mean additional costs for publishers.

Learn more about Google's new policy and its impact here.

What should be on Linda Yaccarino's agenda as the new CEO of Twitter:

Yaccarino, the former NBCU chairman of advertising, will need to form a solid ad sales team — and offer better measurement tools — to restore advertisers' confidence.
Yaccarino could help Elon Musk rebuild short-form video products.

Learn more about the top challenges Yaccarino faces at Twitter here.

NBCUniversal upfront — sans Yaccarino, full of strikers:

NBCU's upfront touched on Yaccarino's departure, and presentations spotlighting TV shows like "Saturday Night Live" were noticeably missing in-person talent cameos.
That's because a lot of that talent has been busy picketing outside upfront venues with TV writers, drawing attention to the WGA strike that began on May 2.

Hear more from writers on the picket lines here.

Podcasters' upfront presentations focused on expansion and reach of the medium despite slower ad revenue growth:

At this year's IAB upfronts, podcast platforms and networks announced shows with new and diverse voices, and shared stats on how ads have led to lifts in brand awareness.
An annual IAB study shows podcast ad revenue is still growing, but has slowed.

Learn more about podcasters' latest pitches to marketers here.

Publishers want to be paid for the contextual targeting data used by ad tech vendors:

Publishers — frustrated by the proliferation of tools scraping their sites — don't think ad tech vendors should sell their contextual data to advertisers.
While publishers can block ad tech vendors from taking the data outright, doing the same to ad verification firms means they risk losing money.

Learn more about why publishers are unlikely to get compensated here.

What we're reading

After filing for bankruptcy, Vice Media is taking out a loan to pay freelancers

Vice Media will borrow $5 million to prepare for its upcoming sale and to pay its freelancers. The company will likely borrow more soon to fund its bankruptcy, Reuters reported.

Dotdash Meredith is working on a new ad targeting tool

Called D/Cipher, the tool will allow advertisers to target users on any digital platform based on intent or topics Dotdash Meredith's first-party, aggregated data signals their audience is likely to engage with, according to Axios.

How Google's upcoming changes to search could hurt publishers

Nieman Lab looks into how an overhaul of Google Search — which also incorporates generative AI responses to queries — could lead to a decrease in the traffic Google sends to publishers' sites.

A mass exodus of Gannett leadership

Gannett has lost eight top editors or executives in the last six months, and Poynter found staff are worried about what this means for the company's future.

The Messenger goes live, but some are not impressed

Nieman Lab explores why the new site — started up by the former owner of The Hill with a $50 million backing — "feels like a remnant of an earlier age."

https://digiday.com/?p=504592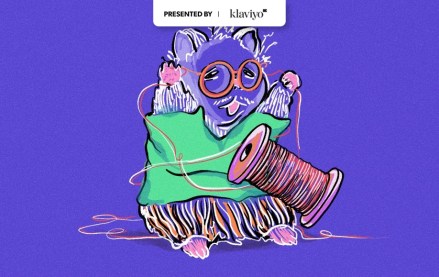 December 5, 2023 • 6 min read
News publishers are cautious to pour more resources into Threads, as limited available data makes it difficult to determine whether investing more into the platform is worth it.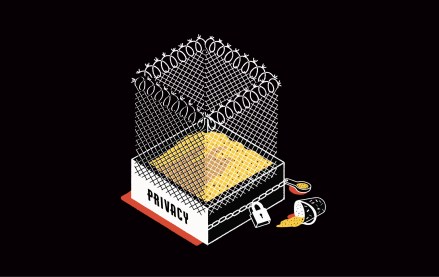 December 4, 2023 • 4 min read
FLEDGE stands for 'First Locally-Executed Decision over Groups Experiment' and makes ad auction decisions in the browser, rather than at ad server level.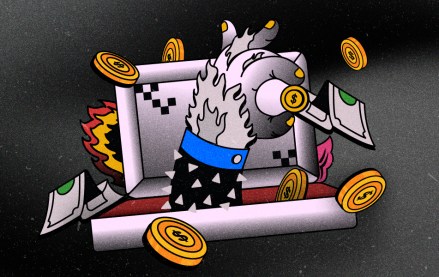 December 4, 2023 • 7 min read
A look at the genesis of ad tech, from the first online display ad in 1994 to the dotcom crash.