Here are Linda Yaccarino's likely top priorities as Twitter's new CEO
May 17, 2023 • 10 min read
•
•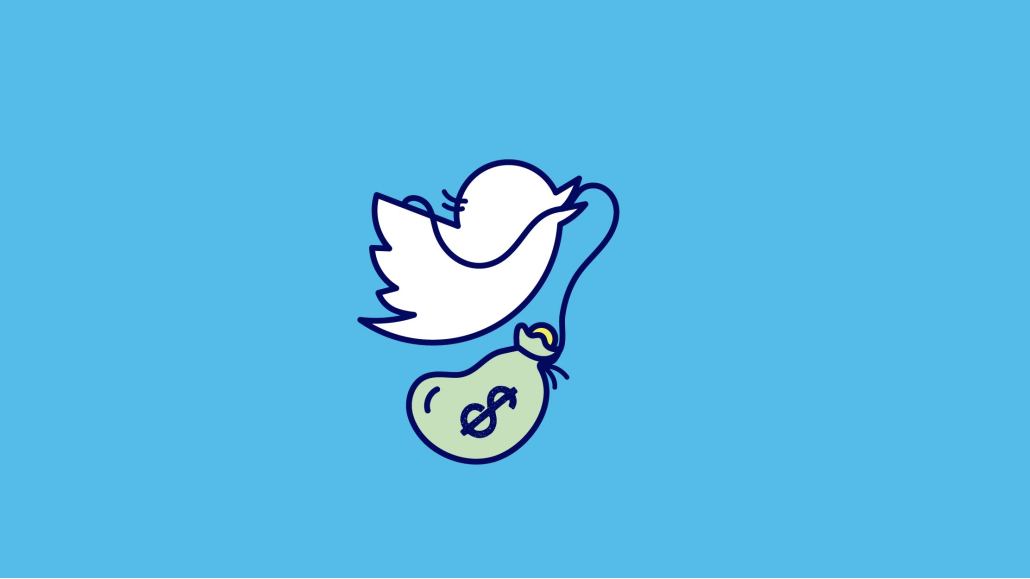 Ivy Liu
Well it looks like Twitter is about to embark on yet another era: Twitter 3.0, if you will, which looks set to bring the platform back on track.
Or at least its new leadership hopes so. And in fairness they have every reason to be hopeful.
When Elon Musk announced last Friday that NBCU's chairman of advertising Linda Yaccarino would be heading up the platform as its newest CEO — the third CEO the company has seen in less than six months if you count Musk's dog Floki as CEO number two — the response was overwhelmingly positive. Musk has landed one of the most influential people in media at a key juncture for the business he acquired last October.
But as overwhelming as the reaction to Yaccarino's hire was, no amount of positive sentiment could overshadow the quagmire Twitter is mired in right now. Here's a morsel of how deep those problems run from a media executive who spoke to Digiday on condition of anonymity: "One of the recurring observations I get from the execs who buy and sell Twitter media is that advertising on Twitter isn't that efficient. It's useful for coverage, but not much else."
Simply put Yaccarino, who will take over the top role from Musk, who is transitioning to chief technology officer and executive chair, has a number of priorities she needs to address, and pretty sharpish, to restore advertiser confidence in the app.
Twitter needs a solid advertising sales team
Yaccarino is a seasoned advertising executive, having spent the past decade at NBCU as well as the prior 20 years at Turner. And sure, that solid experience will serve her well, but she also needs to lean on the experience of others.
Too bad Musk gutted a lot of that experience when he fired a hefty amount of its ads sales team as part of a far-reaching (and ongoing) wave of cost cuts. If he hadn't done this then maybe his attempts to assuage the concerns of advertisers wouldn't have been so lackluster.
And who can blame marketers for being so reticent, given the numerous outages, misinformation and questionable content that has strewn across the platform since Musk took over. Molly Lopez, owner and partner at Hite Digital, for example, noted back in Musk's early days as the self proclaimed "Chief Twit", that emailing the team was like emailing into a black hole.
Needless to say, one of Yaccarino's earliest priorities will be to instill a good team around her. That's no mean feat given Twitter's mounting debts and the general sense of volatility at Twitter HQ where employees are seemingly leaving on an almost daily basis — at least according to those who announce their departure on Twitter. Finding ad sales reps to sell for Twitter will be, well, a hard sell.
Other parts of the business are in need of a rebuild, and adult supervision, as well. Twitter's communications team, for example, was so thoroughly culled that a recent request for comment by a Digiday senior reporter was answered with a poop emoji.
However, Yaccarino's potential recruitment drive could be given a handy boost by her larger rivalries ironically. Thanks to the numerous layoffs across the platforms there's an abundance of talented execs on the lookout for their next job. And while those execs may have their doubts about working for Twitter, there will be plenty of them who also have bills to pay. So the app could become an attractive destination for some of the best, unemployed talent in advertising.
That said, right now, there isn't much of a product to sell, nor is there a story to believe in, said David Bates, CEO and creative director at Bokeh. "For the last few months, Twitter has been Elon's vanity project," he added. "Until Twitter figures out who it is and how it wants to be seen in the hearts and minds of its users, investing in a sales team seems like a secondary priority."
Twitter 3.0 needs a new narrative
Yaccarino knows all too well that the key to any media sales business is a strong narrative. Without one, marketers don't have a premise to buy into. So until it gets a compelling story, Twitter's new CEO will struggle to build a meaningful ads business. Her considerable contacts and breadth of experience can only do so much.
Should she succeed, then a new narrative would go some way to addressing Twitter's ongoing identity crisis. For years, the app has had an infatuation with "live" — the platform to be on; the place where cultural moments were first watched and discussed in real-time. But Twitter has never really been "live". It's more "recent". The typical feed of a Twitter user is filled to the brim with posts that are minutes, sometimes even hours old.
Maybe, it's finally time to dispense with that live narrative. Musk seems to think so. He has mused on building a super app, that has more recently come to be known as X. The idea is that Twitter is really a platform focused on helping creators, media businesses, influencers and entertainers to create, commemorate and build profitable businesses on it.
To be fair, Twitter was already going down this route even before Musk arrived with the emergence of subscription fees and the ambient hangouts that are Spaces. Yaccarino may decide to accelerate that. At the very least it could help ease Twitter's reliance on the ad dollars it was always going to find hard to win back. Marketers aren't exactly short of options these days.
Then there's Musk
Of course, one of Twitter's biggest challenges, and arguably a huge reason why a lot of advertisers have chosen to steer clear, is Musk and the increasing uncertainty he has brought to the platform.
Since Musk came aboard, the app has become known as a sort of unregulated town square. "A vortex for vapid trends, musings, radicalism, and in small ways, the news," said Bates.
Take last weekend, for example. Twitter restricted content on the platform in Turkey ahead of its national election. Considering Musk claims to be a "free speech absolutist", the decision was a clear demonstration that Twitter has a seemingly newfound willingness to roll over for strongmen. So now it'll be down to Yaccarino to rein in Musk (and even his 3 a.m. Tweets that she mentioned in an onstage interview with Musk at the inaugural Possible conference in Miami last month) and assure advertisers that decisions will no longer be made on a whim.
As Bates put it, unless Elon is willing to give up a large amount of day-to-day decision-making power, this will be a nearly impossible feat. His presence has turned into a distraction.
And he's right. The billionaire practically admitted to the BBC that he only bought Twitter (having backtracked on his initial decision to buy the company), because he thought he'd be in serious legal trouble if he didn't.
Arguably, Musk has tried to make the best of what he'd probably consider a bad situation. But despite signing the deal for $44 billion, in just over six months he has practically gutted the company and reduced its valuation to less than $20 billion, The Guardian reported back in March. That said, Musk did confirm back in April that the company was already roughly breaking even. So perhaps there was some method to what appeared to be ruthless madness.
After all, if Yaccarino truly has full control over the reins, it will be a long road to return to previous revenue levels, added Adam Telian, vp, media services at New Engen.
What about video?
Musk clearly has a thing for video. He was talking about building a more robust video business on Twitter barely a month into his ownership of the social network. And yet those early ambitions haven't amounted to much since.
Still, it's safe to say that Yaccarino will try to change that as quickly as she can. It's hard to imagine video not being one of her main goals, especially given her background at NBCU and Turner Broadcasting. Not only does she know what goes into successful video programming, she also knows how to make money from it.
Remember, this is an exec who was part of the program acquisitions department at Turner Broadcasting for 20 years. Moreover, Yaccarino has made it abundantly clear that she's always had a love affair with programming and the media business more broadly. It's what she's worked hard over the years to move it forward. A background like this opens up a world of possibilities for Twitter's video plans moving forward.
What those plans are remains to be seen. Sometimes, Musk has suggested he may revive Twitter's short-form video plans. He's openly called for the return of Vine and has even dusted off video streaming service Periscope. Other times, he's made out that he's more interested in longer-form. The arrival of Tucker Carlson's upcoming news show on the app is a case in point. Although Musk pointed out that no deal had actually been made — and that Carlson would have to adhere to the same rules as any other creator on the platform.
Whatever happens, it's clear video will play some sort of role in Twitter's future. Yaccarino and Musk just need to decide how big a role that is. Building a video offering isn't for the faint hearted as Twitter has found out in the past. It bailed on streaming sports having been one of the early pioneers in the space once it became clear that media rights are an expensive endeavor. It also backed out of short-form video and livestreaming early. And that was before the market was as competitive as it is now. Nowadays building and sustaining engaging video on a platform is akin to an arms race — one that Twitter doesn't have the necessary firepower to compete in properly.
Nevertheless, Twitter doesn't have to go toe-to-toe with its larger counterparts over video — it just needs to be smart. And on that basis, perhaps Yaccarino takes Twitter down the shoppable video route given e-commerce continues to remain relatively untapped for most of the larger platforms. Or maybe, she leans on her knowledge of sports media rights and builds a pipeline of video around that. After all, there are fewer things that are as immune to economic vagaries as sports media. And that's before, short-form video is considered. Regardless, expect Twitter to roll out a few different formats for video sooner, not later.
"Yaccarino may not be a creative or run a studio but she knows sports, she knows how media businesses are run and more importantly she knows enough about product to be a success at Twitter," said a media exec who has worked with Yaccarino but declined to go on the record because they had not received her permission to talk to the press about he new role. "The key thing about her is she's always well prepared. And she surrounds herself with good people, which is a prerequisite for being a boss in this industry."
Last but not least, the thorny issue of measurement
It's hard to get advertisers to spend money on ads that they don't know work. Harder still when ad measurement has never really been a forte — which is the case with Twitter.
Yes, steps have been taken to change this. Earlier this year, Twitter gave marketers tools to measure offensive content around ads. But measuring ad placement is one small part of a wider measurement puzzle. Advertisers will want a more robust offer that allows them to really drill down into what their ad dollars are actually buying them in terms of performance and reach. Twitter has current tools that offer some guidance on those areas, of course. And yet, they leave a lot to be desired hence why so few marketers used advertising on the social network for performance goals. Despite Twitter's best efforts to get marketers to think otherwise, it's always been a reach play first.
Yaccarino will likely try to change this.
While at NBCU she demanded better audience measurement from the likes of Nielsen in order to tie down more ad dollars. Yaccarino was also one of the most vocal voices in the market about the nagging problems that plague digital media.
Now, at Twitter, she will be in a position to address those issues head on.
https://digiday.com/?p=504372
December 8, 2023 • 3 min read
For Atlas Creative, expanding into Roblox is not solely a play to scale up. The company believes there are concrete benefits that will come with having a hand in multiple metaverse platforms.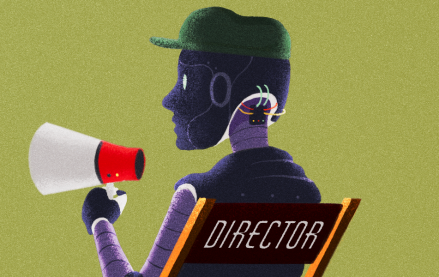 December 8, 2023 • 5 min read
Since ChatGPT became a breakout hit, the names of numerous AI companies and products have entered the cultural vernacular.
December 8, 2023 • 4 min read
Even as linear TV ad spend declines, 23andMe is reinvesting in the channel to boost brand awareness.