Podcasters like to argue that theirs is the most intimate medium. But to grow their businesses, more and more of them are getting into live events, with producers big and small either growing or launching events operations.
In the past week, both Midroll and WNYC announced major podcast festivals on opposite coasts: LA-based Midroll's Now Hear This festival will take place in New York, while WNYC's Werk It, a podcast festival focused on women, will take place at the Ace Hotel in Los Angeles. Later this month, Gimlet, the venture-backed podcast startup from Alex Blumberg, will present its very first live podcast at the Bell House, in Brooklyn; even podcast newcomers Spotify, which announced its first slate of original shows this week, is putting on live events for shows like AudioHQ's recently launched scripted podcast Bronzeville.
Each of these companies is starting from a different place, and none of them depends on live shows for revenue. But they are all investing more time and energy in events, and at this point, many podcast producers now consider live events to be an integral part of any show's development and growth. "We've kind of knit it into every project that we launch," said Dean Cappello, the chief content officer at WNYC Studios.
Podcasting isn't new, and neither is the idea of producing one in front of a live audience. Slate has been taping live gabfests since 2009, and events like the LA Podfest have been around since 2011. But over the past few years, thanks to a host of cultural developments ("Serial") and technological ones (dynamic ad insertion), podcasting, as a business has begun trending upward, albeit from a modest starting point: the podcast ad market is projected to crack $200 million in 2017, according to Bridge Media Research estimates. That's enough to support a few small publishers, including Gimlet and The Ringer, though it's not in the same universe as most other digital media ad markets.
Events, in turn, are also growing from a small, but encouraging position. Midroll, which produced its first three-day podcast festival last year, now has a full-time staffer who focuses on events programming (it also leans on the programming resources inside its parent company, Scripps). And Slate, which produces more live podcasts than most other publishers, sold over 9,000 tickets to its live shows last year, with most of those going for $30 or $35, and its most popular show, the Political Gabfest, reliably sells upwards of 1,200 tickets per show.
Those totals aren't going to make anyone rich overnight. But events have all kinds of marketing benefits too. Many podcast producers report that when they do live shows, particularly outside the hosts' hometowns, they reliably drive big spikes in downloads locally. "It's great when we're able to get that regional marketing," said Jason Hoch, the chief content officer of How Stuff Works, whose podcasts Stuff You Should Know and Stuff You Missed in History Class have done live shows everywhere from Comic Con to the Dallas Art Museum.
While most of these events are powered by headlining talent like Midroll's Marc Maron or WNYC's 2 Dope Queens, producers have learned that live shows are a great venue to try out fresh talent and new show ideas. WNYC, for example, has begun using the Greene Space, a small theater across the street from its lower Manhattan headquarters, as a place for podcast pilots and workshops, including newly launched shows from Michelle Buteau.
"There's a real power to getting in a room with 200 of your biggest fans," WNYC's Cappello said. "That's different from going on a 21-city tour, but it's valuable."
For proven shows, the road isn't a bad place for advertisers, either. While a lot of the live shows mounted by established acts are sponsored via package deals that also include ads that run during regular episodes, a handful of brand sponsors, including Acura and Delta, have signed on to sponsor live podcasts and podcasters' tours. Several other direct response advertisers, like Casper and Mack Weldon, have signed on to sponsor everything from one-off shows to multi-day festivals.
It's not clear when, or if, live podcasts become a major money-maker unto themselves. But for the rest of this year, we're going to see more and more publishers using them to their advantage. "As long as the hosts are willing to get on stage," Slate's Smith said, "they do it."
https://digiday.com/?p=225412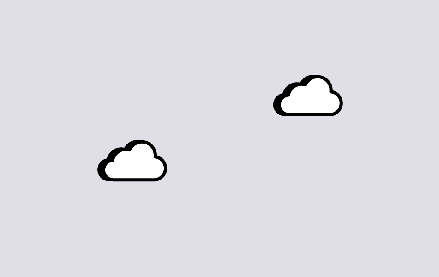 November 29, 2023 • 6 min read
Reducing carbon emissions from the digital ad ecosystem is an important priority, but various players are skeptical that much can — and is — being done to practice sustainability.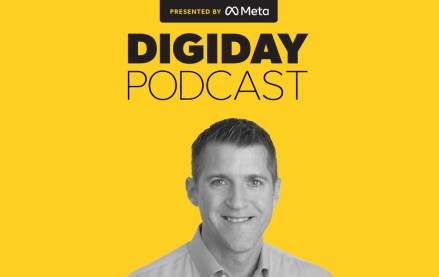 November 28, 2023 • 4 min read
Google's vp of global ads is confident that cookies will be gone from Chrome by the end of next year, despite all the challenges currently facing the ad market.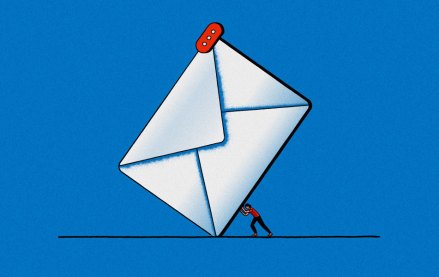 November 28, 2023 • 6 min read
Some email newsletter platforms' click-through rates are actually click-to-open rates, which are measured against the number of emails opened rather than the emails sent. But buyers seem to prefer it that way.