Five months in, Bill Simmons' The Ringer tries to find its footing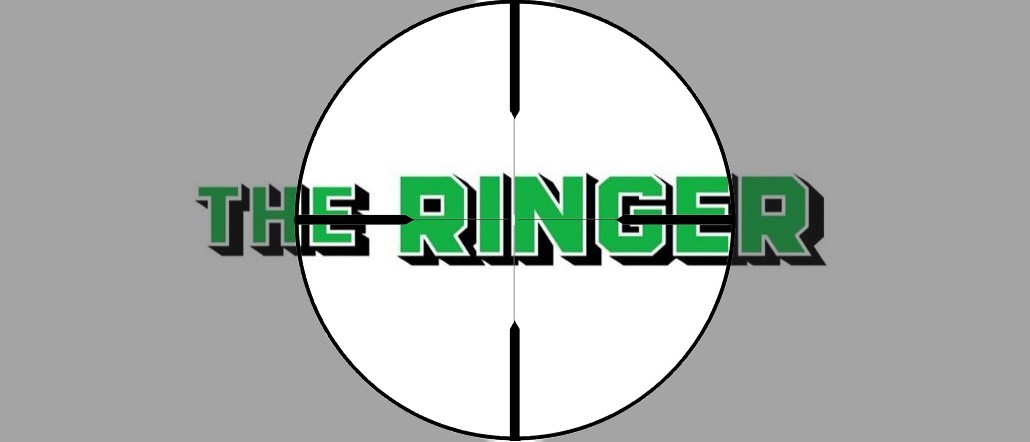 Just hours after HBO announced that it was canceling "Any Given Wednesday," the sports-flavored talk show hosted by media heavyweight Bill Simmons, people began wondering what would happen to the rest of his newly created digital empire.
HBO has made it clear it's standing by Simmons, and its execs are optimistic that he'll be able to help develop further projects for them. But he might do well to devote more time to The Ringer, a site that, despite warm reviews from media observers, may be having trouble growing its audience.
For all the eulogies and mourning set off by last year's closure of Simmons's old ESPN site, Grantland, it was never a traffic juggernaut. The site's best months for traffic came immediately after Simmons' ouster, when it attracted 7.2 million visitors in May 2015, according to comScore.
The Ringer is smaller and newer than Grantland, and as with all small, new websites, it is difficult to get a clear picture of its traffic from third parties. Yet data from two separate companies, comScore and SimilarWeb, paint similar pictures.
SimilarWeb data suggests The Ringer attracted 7.5 million people to its sites on desktop and mobile last month, down from a high of 10 million readers during its first month. Data from comScore is a lot bleaker, showing The Ringer peaking at just over 1 million monthly visitors across desktop and mobile in July, then declined to around 600,000 readers in August and September.
The comScore numbers must be taken with a big grain of salt, because comScore does not track Medium-hosted sites directly, instead relying on survey data. But regardless of whether the Ringer's traffic is closer to comScore's or SimilarWeb's, both sets of data suggest The Ringer's traffic is trending in the wrong direction. A Ringer spokesman, in response to queries about the numbers and trends outlined in comScore and SimilarWeb's data, wrote that it is "encouraged with the audience for The Ringer so far.
"Between the website, a burgeoning podcast network, early forays into video and live streaming, and social media engagement, our audience is growing daily," the statement read. "Our focus has been supporting and growing new voices on all platforms. Strategically, we're right where we want to be just five months after launching."
The Ringer has 77,000 Facebook fans and 272,000 Twitter followers.
In either case, The Ringer's audience falls below the threshold some media buyers see as the minimum advertisers will pay attention to. Adam Shlachter, the president of Verizon's media agency VM1, said 10 million monthly unique visitors would be the minimum for any site looking to attract a topical audience, though audience engagement and time spent would factor in to the picture. "Pure traffic numbers alone don't tell the story," Shlachter said of what goes into a decision to buy with a particular site.
While Simmons chafed under ESPN management, he's likely to acknowledge that Grantland's prominent placement on the ESPN homepage was a boon for Grantland. "Any issues the Ringer might be having are not a reflection of the quality of work being done there," said J.A. Adande, an ESPN columnist and the director of the sports journalism program at the Medill School of Journalism, Media and Integrated Marketing Communications. "They are a reflection of the value of the ESPN real estate in the sports landscape."
Medium, which trumpeted the arrival of The Ringer as a flagship property making its home on the platform, is no ESPN, and it has not caught fire with Medium's community yet. The Ringer's 57,000 Medium followers make it the 20th-most-followed publication on Medium, according to data compiled by Unboxed.
The traffic decline isn't unexpected. It takes a while for a new site to gain an audience, and the two topics Simmons is best known for, sports and pop culture, take a monthlong siesta at summer's end. But the arrival of the NBA season, the sport that Simmons is most associated with, seems to have done little to buoy the site's numbers. Moreover, the site's broad range of topics puts them.
"When I look at the Ringer, any one given article can be amazing," said John McCarus, a digital consultant and the former chief strategy officer of Federated Media. "But in the world we now live in, it's a world of niches. And the worlds of sports and politics and current events have already proven to be really challenging."
Simmons' relative absence may have played a role in the lack of growth, too. While Simmons filed columns at least weekly when Grantland started, he has published exactly three columns of original material since the site formally launched in June, a development that has not thrilled his longtime readers.

There are plenty of bright spots. The Ringer locked Miller Light in as a monthslong presenting sponsor, and it brought Jaguar on to sponsor a number of content packages, including one on the future of movies that launched in November.
It's also doing fine on the podcast front. The Ringer's podcast network, which not everyone likes, generates a major share of the company's revenue, attracting close to 5 million downloads every month, according to people familiar with the matter. "In their genre, one could compare them to The Nerdist," said Jessica Kupferman, the CEO of the j/k media agency, which focuses on podcasting. "Very large, very well followed, very well respected."
Ultimately, the thing that could determine The Ringer's success might rest less in numbers than voice. "Every site or publisher needs to find their voice and make sure it's distinct and unique enough to build a loyal audience," VM1's Shlachter said.
https://digiday.com/?p=208821