Digital publishing can look like an ecosystem where only the biggest can survive. But not everybody is doggedly chasing scale, and we're taking a look at a few digital publishers that have managed to thrive by embracing the middle. This week: Gimlet Media.
Gimlet Media got off the ground in a very public way. For the very first season of its very first show, "Startup," company founder Alex Blumberg got meta: He offered an audio self-portrait of himself trying to get Gimlet off the ground, which included everything from conversations with his wife, to his haggling over ownership splits with his co-founder, Matt Lieber, to an early, failed attempt to pitch the all-star investor Chris Sacca.
"We're an extremely transparent place," Lieber said.
That first season had a happy ending. The 2-year-old podcasting business, now home to six shows, relies on a mixture of host-read advertising, creative services for brands and membership revenue to make money.
It expects to exceed its 2015 revenue of $2.2 million by "multiples" this year, per Lieber, and it's currently using a recent round of venture funding to fuel expansion and stay competitive in a growing arms race to snap up as much top-tier podcasting talent as possible.
"The skill set needed to produce arresting audio is in demand," Lieber said. "We want to be the best place to support creative visions."
Despite (or maybe because) it's a relic from the earlier days of the internet, podcasting works differently from the rest of the digital media space. For starters, it remains a niche format. Just over half of Americans are even aware of the term "podcasting," and an estimated 57 million Americans listen to one every month, according to Edison Research.
That context is important when considering the size of Gimlet's network, which Lieber says gets 6 million downloads per month; its top shows, "Startup" and "Reply All," drive about 500,000 downloads each per episode. Those would be small numbers in a different digital context, but in podcasting, they're appealing.
"If you can get a few hundred thousand dedicated listeners within a specific niche, you're in good shape," said Mark Book, the director of Digitas Studios, the content-creation arm of Digitas LBi. "They have a lot of shows that have what I'd call scaled niche audiences."
While podcasting suffers from a lack of measurement capabilities found elsewhere in digital, it is also immune to a lot of the problems that plague those spaces. The majority of show episodes are downloaded, and the host-read ads are part of those audio files, making the risk of ad fraud fairly minimal, and ad-blocking pretty much impossible (ad-skipping remains an advertiser concern).
That means CPMs remain fairly high, but Gimlet, like many of its peers, is also pushing deep into opportunities to do native work for brands. It has a five-person creative team, dubbed Gimlet Creative, and this summer, it debuted "Open For Business," a podcast produced for eBay offering small-business advice to entrepreneurs. It became the No. 1 business podcast on iTunes, and Lieber says it has more than doubled the number of downloads it expected. The sticker price for one of those shows is in the mid-six figures.
Down at the other end of the spectrum of revenue sources, Gimlet also earns a "small but meaningful" amount from listeners who pay $5 per month for a subscription, which gets them early listens to upcoming shows, behind-the-scenes looks, as well as access to Gimlet's Slack channels. Those memberships, which started as an experiment in the company's early days, figure to grow as the company continues to build its audience, and as more people get used to the idea.
To grow that audience, Gimlet needs more programming. Gimlet's total audience ranks solidly among the top 10 podcast producers in the U.S. but behind public radio giants like WNYC or the crowdfunded podcast empire Radiotopia, according to data from Podtrac.
As such, it is busy expanding its roster. Lieber says Gimlet will launch four more shows this fall, including "Heavyweight" by "This American Life" alumnus Jonathan Goldstein and an untitled true-crime series helmed by the creators of HBO's "The Jinx." A $6 million round of funding raised late last year, from a group of investors led by Graham Holdings, fueled that expansion (the infusion valued Gimlet at $30 million).
It's too early to tell how audiences will respond to them, but advertisers will be giving them the benefit of the doubt. "What separates them [from the competition]," Book said, "is they have very high quality control."
Photo credit: Lem Lattimer
https://digiday.com/?p=193889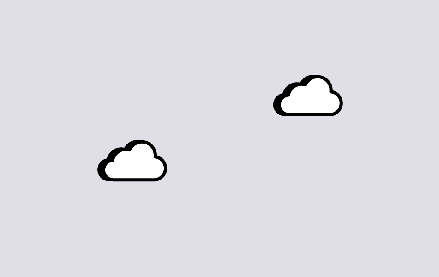 November 29, 2023 • 6 min read
Reducing carbon emissions from the digital ad ecosystem is an important priority, but various players are skeptical that much can — and is — being done to practice sustainability.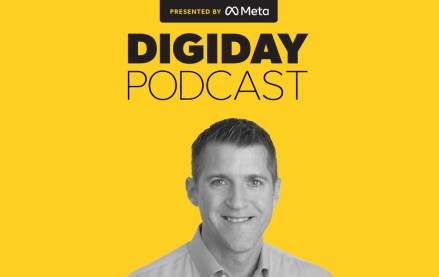 November 28, 2023 • 4 min read
Google's vp of global ads is confident that cookies will be gone from Chrome by the end of next year, despite all the challenges currently facing the ad market.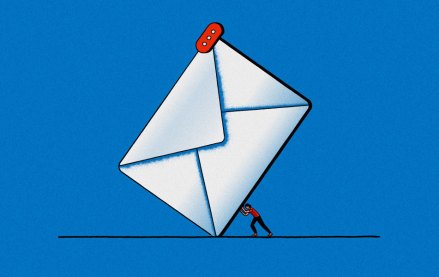 November 28, 2023 • 6 min read
Some email newsletter platforms' click-through rates are actually click-to-open rates, which are measured against the number of emails opened rather than the emails sent. But buyers seem to prefer it that way.