Future plc's half-year earnings reveal a lagging U.S. business
May 19, 2023 • 5 min read
•
•
Ivy Liu
Future plc had a slow start to its fiscal year, with overall revenue flat from October 2022 to March 2023 year over year, according to its half-year earnings announced on Thursday. The U.S. side of the business in particular lagged behind Future plc's U.K. business, with audience and revenue down.
And the company doesn't think the second half of its fiscal year will fare much better. "The macro environment and audience performance remains challenging. … So we're not expecting improvement" in the second half of 2023, CFO Penny Ladkin-Brand said in an earnings call on Thursday.
Future plc will focus the next half of its fiscal year on beefing up its U.S. sales strategy and leaning into short-form video. (Sound familiar? BuzzFeed CEO Jonah Peretti has been outlining a similar strategy to shareholders.)
"We need to lean into diversification of traffic sources in order to find new avenues of high quality audience growth. This can be done through building up home pages, social traffic, email and new platforms like Apple News and off-platform audience growth in short-form video," said CEO Jon Steinberg, a former BuzzFeed executive who stepped into the role at Future plc just six weeks ago.
By the numbers:
Future plc's total revenues were £404.7 million ($502 million) in the first half of its 2023 fiscal year (which ended March 31), roughly flat year over year, compared to £404.3 million ($501.6 million) in the first half of 2022.
Organic revenue (defined by the company as the "like for like portfolio in the period, including the impact of closures and new launches," but excluding acquisitions that weren't acquired for a full financial year) was down 10%.
Operating profit was £83.9 million ($104 million), down 5% from £88.4 million ($109.7 million) in the same period last year.
Total ad revenue was £132 million ($163.8 million), up 10% from £119.8 million ($148.6 million) year over year — but a 15% organic decline.
Digital ad revenue was £116 million ($143.9 million), a 7% increase from £108.1 million ($134.1 million) year over year. However, organic digital advertising revenue declined by 18%.
Affiliate revenue was £133.5 million ($165.7 million), down 4% — or a 10% organic decrease.
Ad revenue and affiliate revenue each make up roughly one-third of Future plc's overall revenue.
The company increased its newsletter subscribers by 52% to over 15 million subscribers.
Apple News brought 10 million users to Future plc's content in March.
Social followers are also up 34% to over 180 million, up from 135 million in the same period last year. The company did not specify whether these were deduplicated followers.
Audience diversification
Future plc's audience was down 19% (or down 23% on an organic basis). Executives pointed to a dip in its Games, Entertainment and Technology vertical, due to pressure on the consumer technology markets, and a Google algorithm change that hurt its traffic, though they didn't specify when this change occurred.
"We moved 10% of our mix from open auction to more premium forms of advertising, like branded content. And so everything is working, except for the traffic at this point in time," Steinberg said.
Revenue from its Games, Entertainment and Technology vertical was £135.6 million ($168.3 million), down 13% from £156 million ($193.6 million) in the first half of Future's fiscal year last year. However, revenue from its Lifestyle, Knowledge and News vertical grew 18% to £132.4 million ($164.4 million).
Almost half of Future plc's audience comes from "off platform" sources — social, newsletter subscribers, magazines, event attendees and Apple News — up from a third in 2019, execs said in the earnings call. The rest of Future's audience comes from search or direct traffic.
The company's direct, social and referral traffic is growing faster than traditional search, and now accounts for 39% of Future plc's audience mix, up 8 percentage points since 2019.
Pushing into the U.S.
With its new American CEO, Future plc is setting its sights on growth in the U.S. market — joining a slew of other U.K.-based companies, such as the BBC, that are working on growing in the U.S. Having formed its U.S. arm in the 1990s, Future started buying up U.S. companies with fervor in 2021 (though it closed down its U.S. video production hub less than a year after opening it). CFO Ladkin-Brand said the company will focus its efforts on categories attractive to advertisers: home, women's fashion and beauty, and wealth.
However, Future plc's U.S. business — which makes up 41% of its overall revenue — had a much larger decline year over year than its U.K. unit:
U.S. ad revenue was £87.7 million ($108.8 million), up 13% year over year — but a 22% organic decrease.
In the U.K., ad revenue was £44.3 million (nearly $55 million), up from £42.1 million ($52.2 million), a 5% increase — or a 2% organic decrease.
U.S. affiliate revenue was £39 million ($48.4 million), down 8% from £42.3 million ($52.5 million) from the year-ago period — or a 24% organic decrease.
U.K. affiliate revenue was £94.5 million ($117.2 million), down 2% from £96.5 million ($119.7 million) from the same period last year.
The company said the discrepancies were due to the fact that fewer leadership positions focused on the U.S., and its U.S. operations had a less diversified mix of revenue (such as direct sales and branded content) compared to its U.K. business. Notably, Future's North American CRO Jason Webby left the company last August.
"The issue is, we're not selling enough in the U.S. We have a nascent sales force there, a lot of which has been hired in the past six months. And it takes time for the sales forces and the trading relationships to ramp. We just did our first preferred programmatic relationship with a holding company. That's table stakes to be able to do real trading with a holding company. We've had those in the U.K. for years," Steinberg said.
As a result, Steinberg outlined plans for Future to grow its branded content business through social video campaigns.
"Our highest [revenue per user] advertising is in women's lifestyle. The reason for that is because they do a lot of branded content at Who What Wear. What that means is we need to find traffic sources … TikTok, [Instagram] Reels, YouTube Shorts. We need to pump our content out onto these platforms and monetize the branded content and follow the beacon that has actually been laid out by Who What Wear," Steinberg said.
https://digiday.com/?p=504736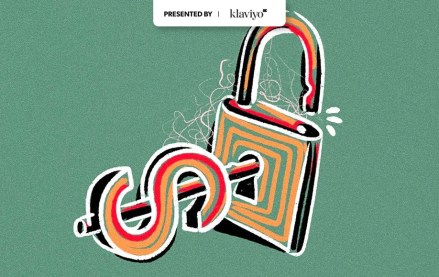 December 8, 2023 • 5 min read
Future plc's CFO Penny Ladkin-Brand announced on Thursday that she is stepping down, as the U.K.- based media company reported declining revenues and a new two-year investment plan to get back to growth.
December 7, 2023 • 13 min read
In this week's Media Briefing, publishing executives share how the task forces they created earlier this year to oversee generative AI guidelines and initiatives have expanded to include more people across their organizations.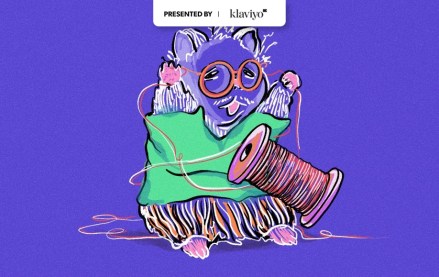 December 5, 2023 • 6 min read
News publishers are cautious to pour more resources into Threads, as limited available data makes it difficult to determine whether investing more into the platform is worth it.