Media Briefing: How U.K.-based media companies are continuing their push into the U.S.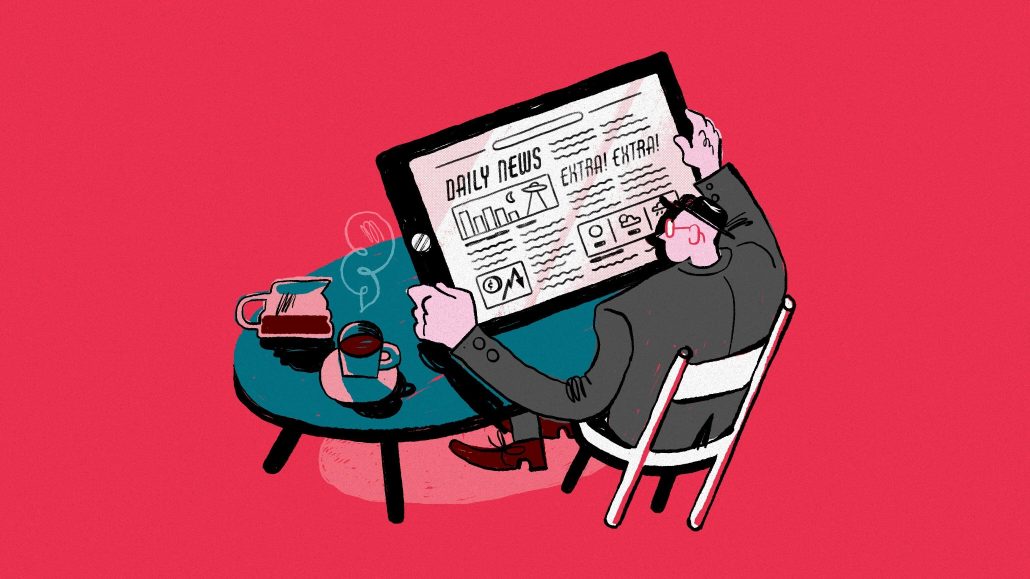 Ivy Liu
This Media Briefing covers the latest in media trends for Digiday+ members and is distributed over email every Thursday at 10 a.m. ET. More from the series →
This week's Media Briefing looks at how U.K.-based publications are fairing in the U.S.
The British invasion
Generative AI in the newsroom
Vice Media taps new CEOs, BBC's union journalists vote for a strike and more
The British invasion
The key hits:
About half of The Guardian's readership is based in North America but only 15% of its revenue comes from that market.
The Independent has been investing further into video content and editorial packages to create more ad inventory for U.S. advertisers.
To improve brand awareness in the U.S., the Financial Times is offering its lowest priced subscription product yet.
The British invasion of the U.S. media market is not new. Over the past few weeks, however, it seems that the intentions of U.K.-based publishers are echoing a bit louder from across the pond.
While some publishers are choosing to tap American leadership or establish NYC-based headquarters to make their presences known, others are investing further in the audiences they've convened thus far in the U.S. with new editorial products and subscription offerings and staffing up their ad operations.
Adding up advertising
Despite about half The Guardian's 87 million global monthly uniques coming from North America in 2022, only 15% of the company's total revenue is earned from its North American business, according to Steve Sachs, managing director of Guardian U.S. who joined the company in October. From fiscal years 2019 to 2022, that share has increased from bringing in 10% of the company's total annual revenue to 15%, he added, representing about $45.6 million of the company's $307.5 million total in 2022.
When asked why there was such a large discrepancy between the audience ratio and the revenue ratio between North America and the U.K., Sachs said, "That's part of why I'm here. I looked at that also [and thought] what a great opportunity to have this audience, we've built out the beginnings of monetizing [this audience] from a revenue point of view, but there's so much opportunity to go to the next level."
In 2022, more than half of the revenue from North America came from readers in the form of contributions and donations, with advertising being the second largest contributor and philanthropy bringing in between 5-9% of the company's total revenue. Sachs did not provide exact figures.
The Guardian's growth strategy in 2023 is focused on advertising, specifically increasing its direct-sold advertising business, and the plan is to hire more sales and operations roles, to grow its headcount by a double-digit percentage, though Sachs wouldn't share exact numbers because the annual budget isn't finalized yet (the company's fiscal year begins on April 1). At the end of this fiscal year, direct-sold advertising in the U.S. is projected to have grown by 40% year over year, he added, without providing exact figures.
The Independent U.S. had 27 million unique visitors in January 2023 which was up 16% year over year, according to Blair Tapper, svp of The Independent U.S., who cited Comscore data. This represents about 32% of The Independent's total global audience — or 67.6 million unique visitors in January, per Adobe Analytics.
Tapper wouldn't disclose exact figures for how the publication's U.S. revenue compares to the U.K.'s, however she said it was similar to what The Guardian reported, adding that "we're still obviously fighting to break through a new business."
A lot of The Independent's continued growth in the U.S. this year will come from growing the audience around video and feature-length productions, hosted under its video vertical Independent TV, as well as creating more content packages around tentpole events. But the revenue growth is expected to come from improving the advertising revenue sold against both of those products.
"Two key focuses would be increasing our direct partnerships — whether that be through video or branded content deals — and then also looking at the efficiencies of our programmatic setup," Tapper said. "We've done a lot of work on the site in terms of the [user experience] and a lot of that has caused us to pause and reprioritize the partnerships that we've had with programmatic partners, and really take a hard look to make sure that the CPMs are as high as as they should be." She did not disclose what ideal CPMs would be.
Taking risks in a new market
The Financial Times has been in the U.S. for over 25 years, but the most recent push began in 2018, when Matt Fottrell took on the role of vp of FT U.S. In the past year, the U.S. business has grown to make up about 30% of FT's total advertising revenue, after ad revenue increased in the U.S. by 12% year over year, he said. On the subscriptions side of the business, 20% of the FT's nearly 1.3 million global paid readership is based in the U.S., he added.
Subscriptions make up the lion's share of FT's global revenue, with three-quarters of those subscribers coming through its B2B business in the form of corporate subscriptions, which it introduced globally in 2008. Fottrell would not disclose hard numbers, but acknowledged that the FT's standard price of $375 per year (or a premium price of over $600 per year) has been challenging to sell consumer readers.
"You come into this marketplace — one of the most competitive media marketplaces in the world — with some of the greatest journalism in the world, and it's $1 a week or it's $1 a month. That's really challenging," said Fottrell. But it does change the threshold of "risk taking," he added.
A recent tactic to approach new B2C subscribers is the FT Edit app, which was soft launched in the U.S. in October and gives readers eight articles per day, hand-picked by a newly appointed editor, that spans all of the publication's coverage. Priced at $4.99 per month, this is the cheapest subscription product that FT offers, but Fottrell said the hope is that after getting a taste, those subscribers will want to upgrade to the standard, $375/year subscription. To date, the app has had more than 100,000 downloads, he said, but did not disclose the number of active, paid users.
Fottrell's goal is to double the number of engaged users in the U.S. from what it had in 2019 — a proprietary value calculated for each user based on how recently they've been to the FT's site, their frequency of engaging with FT and the volume of content they consume — by 2025. The number of engaged users increased in 2022 by 15% over the previous year, making the FT halfway to its overall goal.
Setting down roots
These U.S. ambitions are persisting across much of the media landscape, logistically with staffers in America and online.
The Financial Times' owner Nikkei Inc., a Japanese media company that has been particularly bullish on the push into the U.S., increased the budget to keep FT on the ground and experimenting in the U.S. through at least 2025.
Meanwhile, Future tapped American digital media exec Jon Steinberg as its new CEO, who will take the reins from current chief executive Zillah Byng-Thorne at the beginning of April. For the U.K.-based publisher, this move represents the company's continued interest in becoming a dominant player in the U.S., as Steinberg has previous experience leading the North American iteration of Mail Online, also a U.K.-based media brand, and prior to that served as BuzzFeed's president and COO.
Just a hop, skip and a jump from the U.K., Berlin-based Axel Springer is reportedly slimming down its corporate structure in Germany to focus more on its U.S. publications, according to The Wall Street Journal. In addition to building a new headquarters in New York City, Axel Springer is looking at restructuring its team in Germany, phasing out the print iterations of its publications in favor of becoming digital-only and further developing its U.S. titles, including Politico U.S., Insider and Morning Brew.
The ultimate goal, per Axel Springer's CEO Mathias Döpfner, is to grow Politico to the point that it surpasses both The New York Times and The Wall Street Journal in readership and advertising revenue, the WSJ reported.
What we've heard
"We've definitely seen movement and momentum. But without question, I think that they have fallen very short from the promises that they've made. And even this year, with all the talk about the recession and with all of the cuts, I think even their desire to deliver on those commitments are even smaller."

— – Detavio Samuels, CEO of Revolt on the latest episode of the Digiday Podcast.
How newsrooms are using generative AI – with human intervention
The Associated Press hosted a webinar on Wednesday afternoon to explain how generative AI technology – which powers ChatGPT and DALL-E – can be used in newsrooms.
About 67% of an undisclosed number of people surveyed by the AP before the webinar said they have used generative AI, but 65% of respondents said they did not use it regularly for work. However, 64% believe the technology creates opportunities for journalists.
Panelist Nicholas Diakopoulos, a computational journalism professor at Northwestern University, said that generative AI can assist with "back office" newsroom tasks such as document analysis, text summarization and ideating news angles, reducing the number of repetitive tasks that journalists need to do.
Hank Sims, editor at Lost Coast Communications Inc., said their local California newsroom is using generative AI to download, parse through and summarize the agendas of local public meetings, for example.
Using AI for more "public facing" tasks — such as writing social media posts and articles and handling comment moderation — can "get a little dicey" due to accuracy, copyright and plagiarism issues, Diakopoulos said. He found during his evaluation of Bing's search chatbot that almost half of the responses had some accuracy issue. Because of this, human oversight before publication is crucial, he added. This was a shared sentiment amongst the panelists.
Miranda Marcus, head of BBC News Labs, said they are experimenting with semi-automating the definitions of technical terms in explainer articles, but editorial staff must vet the information before the articles are published.
Yifan Hu, a tech designer at Norwegian media company Schibsted, said their lab experimented with GPT3 to generate shorter versions of news articles to create summaries for Snapchat — with a 90% accuracy rate.
"While we were testing, we caught some factual errors… This whole process helped all of us to understand the importance of having humans in the loop," Hu said. – Sara Guaglione
Numbers to know
<1%: The amount by which Condé Nast's total 2022 revenue fell short of its target, while its commerce business grew by 20% year over year.
$2.95 billion: Gannett's total revenue for 2022, a 7% decrease year over year.
0: The number of people of color left on The Washington Post's editorial board, following the exit of Jonathan Capehart from the board, who quit after a dispute over an editorial about 2024 politics published in December.
2 million: The number of paid subscribers to Substack, representing 10% of the company's 20 million total monthly active subscribers.
What we've covered
Digiday+ Research: When it comes to emerging tech, agencies and publishers only have eyes for AI:
Agencies and publishers have always had to be on the lookout for the next big thing when it comes to emerging technology.
More than three-quarters of both agency pros and publisher pros said that AI will have the biggest impact on their businesses over the next few years, making it the number one emerging tech to watch in both industries.
Learn more about the state of AI in the media and advertising industries here.
With Snapchat and Meta's new tools, generative AI enters the social media space:
With Snapchat and Meta both recently debuting new artificial intelligence capabilities, social media's race to incorporate generative AI is gaining traction.
Snap released a new chatbot for Snapchat called "My AI" this week, which is powered by OpenAI's ChatGPT and helps generate text-based messages to answer trivia answers, write haikus, come up with recipe ideas and plan trips.
Learn more about AI in social media here.
LADbible Group expects latest shifts in the programmatic market to benefit publishers:
The way programmatic advertising is done is changing from an open marketplace, where everyone transacts with one another, to something more controlled.
Publisher LADbible Group believes that moment can't come soon enough.
Learn more about how publishers stand to benefit in this current programmatic market here.
Publishers like ESPN and agencies are seeing more investment in women's sports coverage:
The attention and investment in women's sports coverage has increased especially over the last two years.
That's thanks to new dedication to the topic — from publishers expanding the teams writing that coverage to agencies securing multimillion ad deals for the category.
Learn more about how publishers are investing in women's sports coverage here.
What we're reading
The legacy of Vox Media's CEO Jim Bankoff:
After 14 years of steady expansion via acquisitions, Vox Media remains a relatively small player in the grand scheme of digital media companies, according to The Information. But under the publisher's chief executive, Vox Media has grown to surpass both BuzzFeed and Vice Media by revenue.
What went down at the New York Times during the transgender coverage debate:
The Times' editorial staff has been embroiled in a debate over the line between journalistic independence and activism, according to Vanity Fair. Recent coverage of transgender people has reignited this conversation, with the argument being that the paper's journalistic values are shifting based on journalists' and editors' personal beliefs.
Nancy Dubuc's successors are named at Vice Media:
Following Dubuc's resignation after five years in the role, Vice Media's chief financial officer Bruce Dixon and chief strategy officer Hozefa Lokhandwala were promoted to co-CEOs, The New York Times reported. They will lead the efforts to find prospective buyers for the company.
BBC's union members want to go on strike:
U.K.-based BBC journalists have voted in favor of a strike following a debate over changes to how the broadcast company is approaching its local content coverage in England, according to The Hollywood Reporter. Of the 69% of the union members who voted, 83% said they wanted to pursue the strike.
Hearst's new sales structure focuses on categories versus publications:
Hearst's sales and marketing team will now focus on one of five advertising categories: fashion/luxury, beauty/wellness and retail, home and design, food and pharmaceuticals or travel, tech, finance and outdoor, according to Adweek. This move mirrors what many of its competitors have done in the past few years, moving away from a title-centric model.
Want to discuss this with our editors and members? Join here, or log in here if you're already a member.
https://digiday.com/?p=491432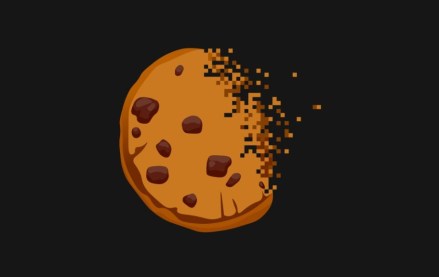 September 25, 2023 • 1 min read
During the Digiday Publishing Summit, execs from companies including Condé Nast, Dotdash Meredith and Thomson Reuters assessed the industry's readiness.
September 25, 2023 • 5 min read
Publishing executives shared their honest and unfettered opinions on the rise of generative artificial intelligence technology and its impact on traffic, IP protections, content production and jobs at the Digiday Publishing Summit last week.
September 25, 2023 • 5 min read
Here is A sampling of other AI-related news from last week.