Flipboard is premiering its first co-branded podcast series with Digital Trends
August 9, 2019 • 3 min read
Flipboard, best known for distributing publishers' articles on its platform, is debuting its first co-branded podcast series with tech publisher Digital Trends. The weekly podcast is expected to premiere on Aug. 9 and will be an audio-only spin-off from a segment on Digital Trends' live video show "Digital Trends Live." That live show features Flipboard technology editor Ken Yeung discussing the week's tech news with host Greg Nibler.
Flipboard and Digital Trends are effectively repurposing that 10- to 15-minute segment by splicing the audio for the podcast. The companies don't yet have a revenue plan for the podcast.
Digital Trends already generates revenue from selling sponsorships of the live video show. AT&T, GE and Samsung are among the marketers that have run branded content segments on the show, according to Paul Dousset, director of audience development at Digital Trends.
Flipboard's collaboration with Digital Trends on the live show and podcast appears to be a continuation of the company's effort to tighten ties with publishers. That had been a major focus for Flipboard in 2018 when the company launched an ad campaign as a part of a broader charm offensive with publishers that coincided with Facebook's de-prioritization of publishers' content in the news feed. According to Parse.ly's network of more than 2,500 sites, Flipboard accounts for 2.1% of publishers' traffic, which is up slightly from 1.9% a year ago but trails Google's, Facebook's and Twitter's contributions. However, for Digital Trends, Flipboard is currently the publisher's top referral source, according to Dousset.
Far from a pivot to podcasting, Flipboard has been expanding the presence of audio on its platform since 2012 when the company announced a deal with audio platform SoundCloud for people to listen to audio clips on Flipboard. Then in 2018, Flipboard did a deal with audio platform Anchor to distribute Anchor's podcasts through Flipboard. Since that deal was announced, Anchor was acquired by Spotify in February 2019 and now uses Flipboard to link to its podcasts on Spotify. Publishers like NPR and The Washington Post similarly link to their podcasts from Flipboard. Digital Trends will use SoundCloud to distribute the podcast natively on Flipboard, and the podcast will also be available on Spotify and Apple's podcast app and eventually Google's podcast app, Dousset said.
Given the rising popularity of podcasting among audiences, it's possible that Flipboard may see the medium as a way to grow its audience. In August 2018, Flipboard said it had accrued 145 million monthly active users and has not updated the figure since then.
"Flipboard is a platform that lets people spend time on their interests. Our goal is to be a one-stop destination for those interests with quality articles, captivating videos and must-hear podcasts," said Enevoldsen in an email. He also said that Flipboard does not have figures for the number of its monthly users that listen to podcasts.
In response to an emailed question regarding Flipboard's role in producing the podcast, Flipboard head of growth and business development Claus Enevoldsen said that Nibler and Yeung meet each week to identify which topics to discuss on the live show, which is not an undertaking specific to the podcast.
While it appears that Digital Trends could have produced the podcast on its own, having Flipboard involved could help the program to break out in a crowded market as publishers continue to hop on the podcast boom following the 2014 breakout of "Serial." "There is a saturated market, and you need an added edge. This gives us a nice pairing of what Flipboard brings to the table and what we bring to the table," said Dousset. After the podcast debuts, Digital Trends plans to sit down with Flipboard to map out how the pair can promote the podcast. "None of those things — marketing or monetization — are going to slow us down," said Dousset.
https://digiday.com/?p=343029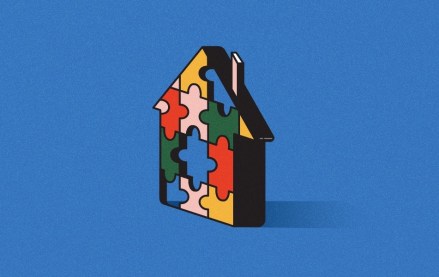 September 22, 2023 • 4 min read
Apartment Therapy's president Riva Syrop took the stage at the Digiday Publishing Summit to discuss the convergence of commerce and sponsorship revenue within its Small/Cool event.
September 22, 2023 • 4 min read
Media execs took stage at the Digiday Publishing Summit to discuss the growing importance of ROI in ad campaigns this year.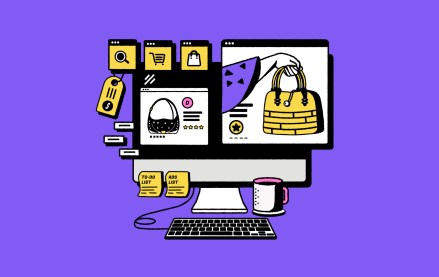 September 22, 2023 • 4 min read
CEO Satya Nadella said AI assistants will be as ubiquitous as PCs and will help users navigate across apps, operating systems and devices.