5 things we learned at the Winter Podcast Upfronts
February 21, 2019 • 4 min read
•
•
Seven media companies, including ESPN and iHeartMedia, took turns on Feb. 20 pitching their podcasts to a screening room of advertisers and agency execs. Hosted at Hollywood talent agency UTA's Beverly Hills office, the Winter Podcast Upfronts were a somewhat standard event, the speed dating version of a traditional sales pitch. Over the course of four hours, the media companies presented slates of shows and paraded out celebrity hosts such as actors Justin Long and Paul Scheer, sports commentator Stephen A. Smith and comedian Bert Kreischer, who immediately tore off his shirt upon taking the stage and carried on topless talking about his "Burtcast" show "where we just bullshit," he said. On that note, here is what else you missed.
Ad buyers struggle to identify podcasts to advertise against
Everyone has a podcast now. Trying to navigate all of the available podcasts is one of the biggest challenges ad buyers face, said Lindsay Mendoza, associate director for promotions and activations at Horizon Media. "A lot of the time I'm sitting and Googling 'top 10 podcast shows.'" For Mendoza, events like the Winter Podcast Upfronts help her to pick out which podcasts to consider for her clients. "Right now I feel like I'm having to put so many feelers out to find one or two podcasts I like."
Podcasts are a growing sliver of how people spend their time
Between 2014 and 2018, podcasting's share of the time people spend listening to audio more than doubled, according to Tom Webster, svp of Edison Research. Using a panel of 4,000 people in the U.S. aged 13 years old and older, the research firm measured podcast's share of listeners' time spent increasing from 1.7 percent in 2014 to 3.9 percent in 2018. That's still low compared to traditional radio's dominant 45 percent share. Podcasting's share also trailed streaming audio services like Spotify and Pandora (15 percent), the CDs and mp3s that people apparently still listen to (12 percent) and satellite radio (7 percent). But Webster argued that podcasting's share still accounts for "tens of millions of hours" of listening time.
New shows to suss out
The media companies presented slates upon slates of new shows for ad buyers like Mendoza to sift through. But there were a few highlights. Podcast Media Marketing is working with the producers behind "Serial" to premiere a new show in the fourth quarter of 2019 that looks at the public education system. ESPN will debut sometime this year a "30 for 30 Podcast" documenting the backstory behind Los Angeles Clippers owner Donald Sterling being forced to sell the team…by his wife. And in May, Wondery and Bloomberg Media will bow a podcast exploring how a psychiatrist seized control of a successful business exec's life.
Podcast episodes have a long lifespan
People are not always rushing to listen to the latest episode of their favorite podcasts. For ESPN's documentary series "30 for 30 Podcasts," 65 percent of episode downloads happened more than a week after the episode was released, according to ESPN senior writer Ramona Shelburne. That can make things tricky for time-sensitive advertisers like movie studios trying to push people into theaters this weekend, and that's why Mendoza, who primarily works with entertainment clients, prefers ads that can be dynamically inserted into a podcast at the time of the download to the more traditional format of having a podcast host reading the ad as part of the episode recording. "Dynamically inserted is always going to be our preference because we don't necessarily want to continue to run after opening weekend," she said.
Trying to measure up
Podcast companies appear to recognize that advertisers will spend more if there's evidence of what they're getting in return for their money. That was a theme of the IAB Podcast Upfront in September 2018, and it was a topic that came up in some presentations at the Winter Podcast Upfronts (which is not associated with the IAB or its similarly named event). Stitcher CRO Korri Kolesa said the company (formerly known as Midroll Media) started working with Nielsen in 2018 to measure brand lift for ads and completed 24 brand lift studies last year, including one for Heineken that calculated a 123 percent lift in brand awareness. Wondery similarly works with Nielsen to conduct brand lift studies for advertisers, but the company's founder Hernan Lopez also talked up its proprietary "direct attribution" technology that combines data from an unspecified service provider and a tracking pixel on advertisers' sites to measure when someone visited a brand's site after listening to a podcast carrying the brand's ad, he said.
This article has been updated to correct podcast's share of listeners' time spent in 2018. Podcasts accounted for 3.9 percent of time spent, not 3.1 percent.
https://digiday.com/?p=323197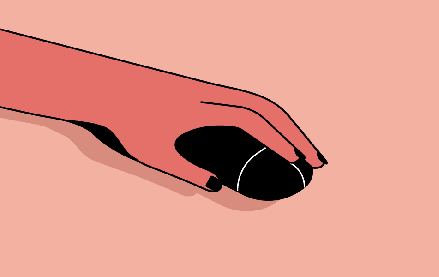 December 1, 2023 • 3 min read
People claim that the role of chief diversity officer is vanishing. However, AI is booming, and the CDO can help ensure responsible AI.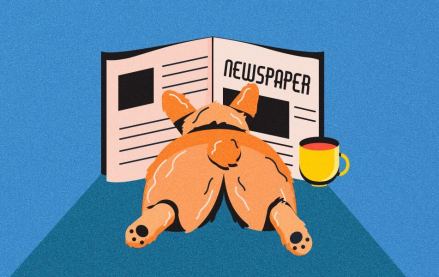 November 30, 2023 • 4 min read
Digiday+ Research found that publishers' programmatic ad revenue didn't quite live up to expectations this year, but they still see it as a growth area.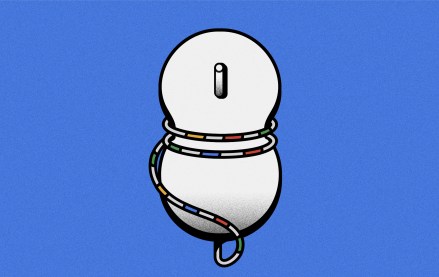 November 30, 2023 • 13 min read
For a couple of publishers, referrals from Google are down upwards of 60%.