Digiday Research: 58 percent of publishers plan to produce more long-form video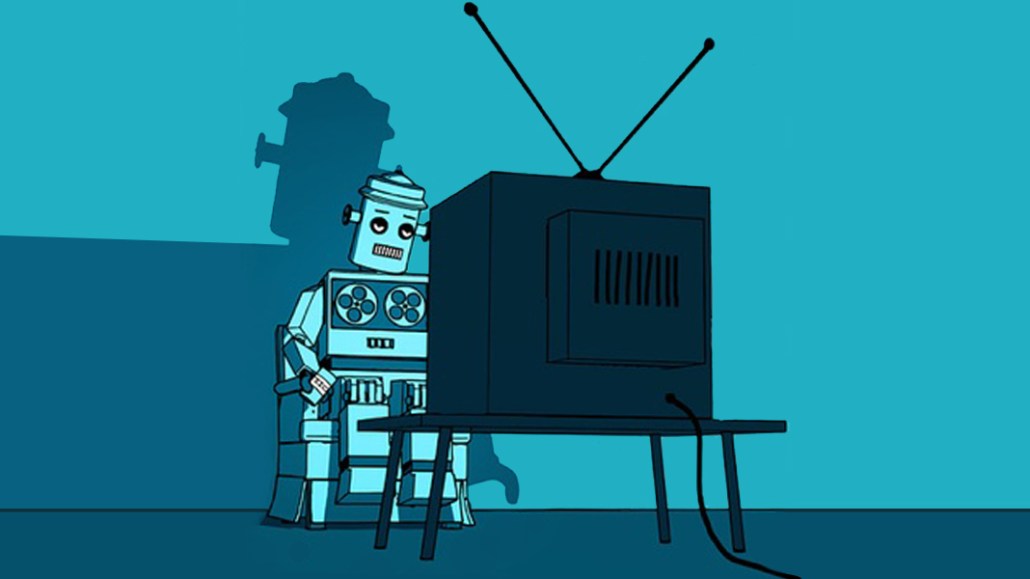 At Digiday Publishing Summits in Europe and in Colorado earlier this year, we spoke with 123 publishing executives to learn their plans for producing long-form video.
The pivot to video was supposed to save digital publishers, but that fizzled out for most, along with the market for short-form video series. Publishers haven't given up on video, though, according to Digiday's research. Fifty-eight percent of publishers surveyed at the summits plan to produce more long-form content for over-the-top and linear TV platforms in the coming year, while roughly one-quarter of them said they were not, and 18 percent were unsure of their plans.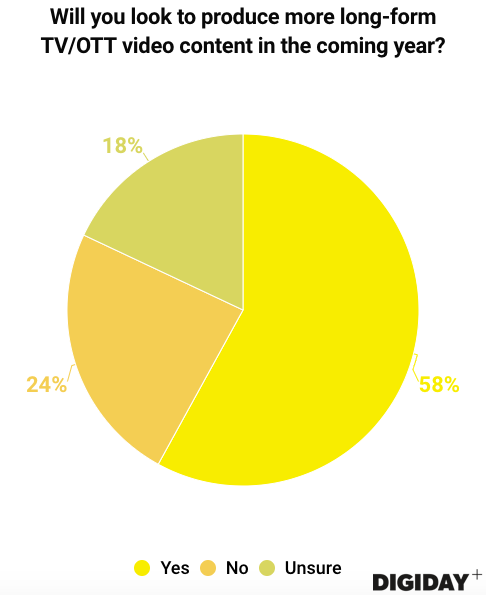 Spending on video advertisements in 2017 was $13.23 billion in the U.S., per eMarketer, and $3.2 billion in Europe in 2016, according to the latest figures from the Interactive Advertising Bureau Europe. Both in the U.S. and Europe, video advertising is expected to experience strong growth. But it's difficult for publishers to have a video ad-supported business model because video advertising is highly susceptible to ad fraud, which can negate gains from spending increases. And according to research from Warc, tech fees imposed by advertising middlemen can claim 55 percent of every dollar intended for publishers.
Long-form video appeals to publishers because it's not as reliant on an advertising revenue model; the primary way they monetize it is through licensing fees with major OTT platforms or traditional linear TV stations. As platforms and TV networks bid against each other for premium video content, publishers are using the competition as an opportunity to develop a additional revenue streams.
Combined spending by Netflix, Hulu, Amazon and Apple on video for their platforms totaled $14.3 billion in 2017, eclipsing U.S. video ad budgets. While not all of that goes directly to publishers, the amount that does is not insignificant. Vox and Condé Nast Entertainment have both produced content for Netflix, capitalizing on the platform's buying spree. For other publishers like NowThis, which relied heavily on social videos prior to Facebook's January news feed changes, licensing content to major OTT platforms is a way to diversify away from social video.
TV networks are the largest investors in programming. NBCUniversal, the largest buyer of nonsports programming, is working with BuzzFeed on a series for NBC's Oxygen network. PBS recently announced it is working with Ozy and "The Daily Show" host Trevor Noah on a new interview series. But pivoting to TV isn't a quick way to generate revenue — it often requires massive upfront investments and takes years to see a return.
Check out our earlier research on publishers' response to Google's ad blocker here. Learn more about our upcoming events here.
https://digiday.com/?p=287508