In this week's Rundown, we examine why digital publishers may not find quick profits in TV, why publishers are investing in Instagram Stories and what's happened to Facebook's Campbell Brown.
The pivot to TV will be hard
Over the past few years, top digital publishers such as BuzzFeed, Vox Media and Refinery29 have been building out entertainment divisions in an effort to create movies and TV shows. Some of this has been driven by the desire for more revenue, as the ability to create hit movies and TV shows can lead to streams of revenue that aren't tied to digital advertising. And to these publishers' credit, some have hired experienced entertainment folks to build these new businesses.
But as one veteran producer, who's made dozens of TV shows and movies, told me recently: TV is a terrible business if you're looking for quick profit. When asked how much it would cost to build a successful TV studio, he said, "$200 [million] to $300 million, to start." Even if networks, streaming services and other content buyers are willing to fund productions in exchange for licenses, the reality is that most studios have to spend some of their own money to get a show made. And most shows need two or three seasons — or, in some cases, five seasons — to turn a healthy profit for the studio.
And that's if you don't sell an original show or movie to Netflix, which is increasingly fronting full production costs — and a bit "extra" on top, said another producer — to buy global distribution rights. In these cases, all a producer has is the margin. — Sahil Patel
What's the (Instagram) Story?
Publishers widely acknowledge that there's no easy replacement for Facebook referral traffic, but many of them see Instagram Stories as a promising growth area. What started out as a Snapchat knockoff has grown into a powerful traffic driver for some publishers. For some, Instagram Stories hasn't just become the third-biggest source of referral traffic — in its best months for some publishers, it can drive more traffic than Facebook. Publishers are drawn to the format because it's easy to update a Story that isn't performing well, and the competition hasn't yet gotten as fierce as the news feed has long been. Whether that stays true as publishers cast about for new referral sources remains to be seen. — Max Willens
Where's Facebook's Campbell Brown?
Facebook hired Campbell Brown a little over a year ago to improve its relationship with news publishers. So at a time when publishers are up in arms over Facebook's decision to decrease the amount of news content in the news feed, some might expect this to be Brown's time to shine. But in fact, she's been relatively mute on the subject, dutifully reposting CEO Mark Zuckerberg's posts on the subject, while other Facebook execs (vps Adam Mosseri and Andrew Bosworth) have been the most visible to the publishing community on this subject, answering questions and responding to criticisms about the changes. (Relatedly, the publishing community is appreciating the irony of Facebook execs having to use journalists' favorite platform, Twitter, to explain their positioning.)
The approach may be strategic on Facebook's part since these vps are the actual operators with firsthand knowledge of the news feed, but it also has people wondering what it says about the significance of Brown's role at Facebook and her baby, the Facebook Journalism Project. The company, for its part, maintains that it's status quo for the FJP and that her partnerships team was well-aware of the coming news feed changes when setting the FJP's agenda for 2018. — Lucia Moses
Bloomberg's Twitter streaming channel's early numbers
Bloomberg Media CEO Justin Smith told us at the launch of TicToc by Bloomberg that the 24/7 streaming video news network on Twitter is a perfect example of publishers not playing defense but taking risks. The choice of Twitter, which looks set to thrive as Facebook extricates itself from news, makes TicToc worth following closely.
Lucinda Southern, our senior reporter in London, met this week with Bloomberg execs for a story. Some early numbers she got: TicToc now gets 750,000 daily viewers, with the goal to get that to 2 million in short order. The numbers aren't bad for a new effort barely more than a month old. Back in October, BuzzFeed said its daily "AM to DM" Twitter show was getting 1 million unique viewers a day. — Brian Morrissey
Influencer support groups
One of the more intriguing aspects of the social influencer community is the "support" groups. They live within Facebook Groups, inside group-level Instagram messages and even, yes, on LinkedIn. Most of the time, conversations in these groups center on getting through the black boxes of social platforms. In the wake of the Facebook changes last week, most influencers with under 500,000 followers are worried about two things: whether they made a giant mistake turning their personal pages into "business" pages, which Facebook will definitely punish under the algorithm changes; and whether Instagram may follow suit.
Plenty of them have memories of 2016's Instagram algorithm-pocalypse, so in order to get ahead of it, a flurry of hacks are being shared. One that's gaining steam is "succession" posting: If an influencer publishes a sponsored post at, say, 1 p.m., they should think about waiting at least eight to 10 hours before posting a non-sponsored selfie. The thinking is, the closer the selfie is to the sponsored content, the more likely it is that the engagement will tip the scales in favor of the non-sponsored content, hurting the #ad in the process. Anything to fight back against the platforms. — Shareen Pathak
https://digiday.com/?p=273147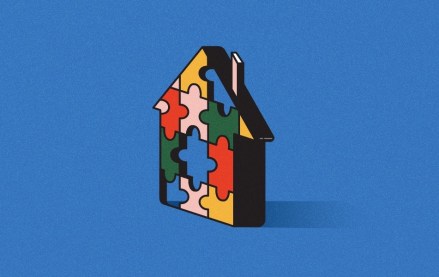 September 22, 2023 • 4 min read
Apartment Therapy's president Riva Syrop took the stage at the Digiday Publishing Summit to discuss the convergence of commerce and sponsorship revenue within its Small/Cool event.
September 22, 2023 • 4 min read
Media execs took stage at the Digiday Publishing Summit to discuss the growing importance of ROI in ad campaigns this year.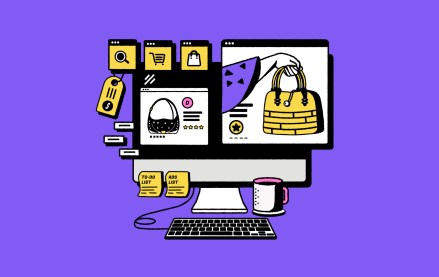 September 22, 2023 • 4 min read
CEO Satya Nadella said AI assistants will be as ubiquitous as PCs and will help users navigate across apps, operating systems and devices.