Media Buying Briefing: How generative AI is being used by agencies of all stripes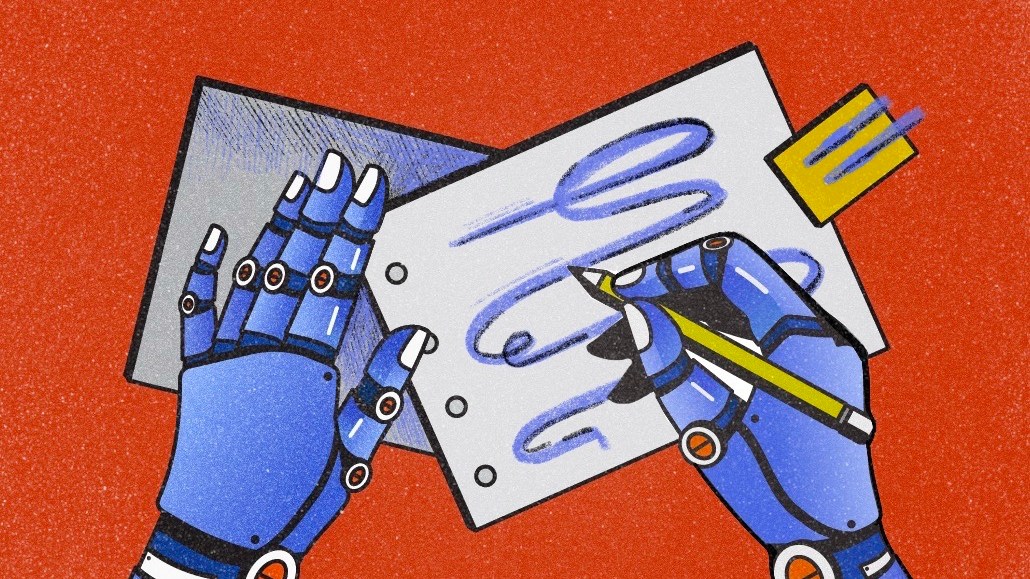 This Media Buying Briefing covers the latest in agency news and media buying for Digiday+ members and is distributed over email every Monday at 10 a.m. ET. More from the series →
Generative artificial intelligence has the potential to shape the future of the content creator business — but as with all other applications, it's not without risks.
From creative briefs to deepfake images, generative AI is spreading fast in the workplace and online media. Media and creative agencies and influencer marketing agencies alike are seeing the technology change their business and how they work with content creators. But they embrace it with skepticism: four of the six agencies Digiday spoke to for this article noted the safety and ethical challenges that could arise as the technology grows.
Some agencies have been using AI in their client and creative work but finding that the visual and generative AI content are still experimental in public and consumer-facing applications. Eric Dahan, founder of creator performance agency MightyJoy, said his teams already use AI across creator messaging, designs, copywriting and proposals to cut down on hundreds of hours on these processes.
"It is definitely a powerful enablement tool for internal teams," Dahan said. "The future is that all or most of a creator's content is either generated by AI or guided by it. At that point, their main value proposition is really their community and the strength of the relationships within it."
Natalie Comins, group creative director at IPG agency Huge, similarly sees generative AI as a tool that could help content creators — especially as a way to generate "content at scale."
"Generative AI is like having a helpful assistant at the ready," Comins said. "In the future, we predict that content creators will make use of that help… To maximize efficiency long-term, operating generative AI tools will require creators to learn each system's unique language. The more experience creators can gain in working with these tools, the higher quality the outputs will be."
Huge has helped clients understand the implications of AI by hosting workshops and writing white papers on the topic. Recently the agency used AI to develop visuals with its client Pantone in a 2023 Color of the Year project. Comins said plans are to involve AI in more upcoming client projects.
"We leveraged generative AI by inputting messages and feelings generally associated with the color, such as bravery, optimism, fearlessness, and nature, to prompt images that adequately conveyed those ideas in an unorthodox way," she added.
Generative AI has also been widespread on social media, where profiles and videos feature AI-generated art and books, virtual influencers and video scripts. Becky Owen, CMO of influencer agency Billion Dollar Boy, said a growing number of creators use AI to build their social media presence and make their workflows more efficient. Interestingly, she thinks that can lead back to more organic content.
"Historically, trends in the creator economy tend to boomerang back to human creation," Owen said. "Just look at how TikTok, for example, has re-popularized raw and unfiltered content. If we are to use what we've seen in the past as an indicator of the future, I believe we may lean into AI for a while but ultimately we'll always crave human content — perhaps even more so."
Despite the popularity of generative AI content, however, agencies are cautious about some of the ethical and privacy concerns. As more influencers turn to AI, greater risks could arise around transparency of the content and brand safety issues for those that utilize influencers. Daria Belova, marketing and PR director of influencer agency HypeFactory, said creators need to be forthright about using AI.
"[Creators should ensure] they are not deceiving their audiences and are presenting exclusive content that is tailored to the audience and that has a creative pinch from the influencer," said Belova. "Malicious usage of generative AI is one of the biggest current concerns."
This is where human involvement will be important. In terms of working with brands, Belova contends that influencer marketing campaigns will still need to rely on content teams that know how to use generative AI and other tools: "Brands cannot place all their faith in AI generated content to achieve top performance without having people operate behind the scenes."
And as Owen at Billion Dollar Boy also mentioned, creators need to consider potential violations and challenges as they continue using AI in a quickly evolving environment. "Regulation will also naturally become a challenge," Owen added. "As with all new emerging tech, generative AI doesn't come with a rule book in the creator economy and beyond."
In March, Tesla CEO Elon Musk and leaders in academia and tech signed an open letter to halt development in generative AI "more powerful than GPT-4" for at least six months, citing risks to "society and humanity." More than 1,700 have signed, including Steve Wozniak, co-founder of Apple, Evan Sharp, cofounder of Pinterest, and Craig Peters, CEO of Getty Images.
Owen expects to see regulation catch up to this emerging tech as AI and privacy come into focus for lawmakers in recent years. And it remains to be seen how generative AI in particular will affect the larger creator economy and the agencies that operate within it.
Color by numbers
Small businesses make up some 44 percent of the U.S. economy, according to the Small Business Administration. The Connected Commerce Council recently studied that group's impact on buying and selling digital advertising, speaking with 2,400 SMBs. Its conclusion: digital ads help level the playing field with the major corporations that small businesses compete with. — Michael Bürgi
Here are some findings from the Maximum Impact study:
78% of SMB advertisers say digital ads contribute more revenue to their business than traditional offline ads.
82% of SMB advertisers say digital ads allow them to more efficiently reach their target customers than traditional offline ads.
30% of SMB advertisers earn revenue attributable to digital ads of more than $650,000 a year, while 57% overall earn at least $50,000 a year.
40% of SMB publishers say selling digital ads drives over half of their overall revenue.
63% of SMB publishers predict that revenue from selling digital ads will be higher in 2023 than 2022 – by an estimated 35% on average.
Takeoff & landing
Publicis acquired South American tech and digital transformation firm Practia, with plans to fold it into its Publicis Sapient arm.
Independent performance agency Tinuiti tapped Jeremy Cornfeldt to be its first-ever president, reporting to CEO Zach Morrison and joining the firm's executive team. Cornfeldt most recently was U.S. CEO of Brainlabs.
Speaking of Brainlabs, the independent media agency landed paid search and shopping, and retail media duties for mobile phone service Consumer Cellular, beating out incumbents Performics and Rain the Growth Agency.
Ad exchange Sharethrough last week said it is launching its own carbon calculator, the Carbon Emissions Estimator, a free tool that aims to help advertisers figure out the approximate amount of carbon produced by a digital media campaign.
Direct quote
"I did this [Beatles] 'LOVE' show in Las Vegas with like 7,000 speakers in the room … That's a spatial audio-like thing. It's really impactful and emotional. I thought this was the future and then it wasn't — at that time. I never thought the headphones would be the introduction to spatial audio because they're the most compromised, phase-y experience. [But] it has gotten exponentially better in the last three years, it's become listenable."

— Music producer Giles Martin (son of legendary Beatles producer George Martin), on the advances in spatial audio.
Speed reading
Want to discuss this with our editors and members? Join here, or log in here if you're already a member.
https://digiday.com/?p=497905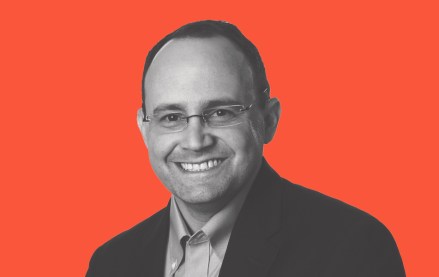 November 29, 2023 • 6 min read
McAfee's holiday shopping survey found 88% of U.S. consumers think hackers will use AI to "create compelling online scams."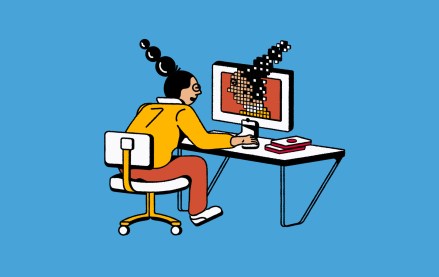 November 29, 2023 • 3 min read
Ad measurement firm Innovid's recent report on television insights revealed advertiser challenges around the growing gap between measuring media and optimizing campaigns across various services and platforms.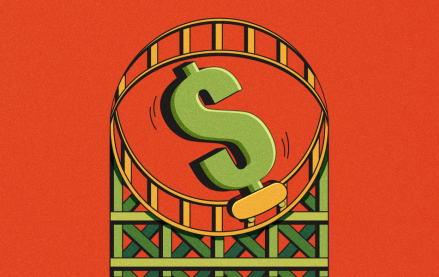 November 27, 2023 • 5 min read
This year's holiday spending season indicates earlier sales periods and audio trends that could attract more Gen Z consumers. Additionally, artificial intelligence and measurement will play a bigger role during these competitive times.