How Sonos plans to market spatial audio speakers to the masses
April 3, 2023 • 5 min read
Ivy Liu
When it comes to music, Giles Martin has made a living on knowing how to make songs sound right. The British record producer has worked with iconic acts like The Rolling Stones, Paul McCartney and Elton John. He's also helped produce music for Broadway shows, documentaries and films. Now, he's going beyond the content to help proliferate a new format: Spatial audio.
Martin — who also happens to be the son of legendary Beatles producer Sir George Martin — has spent years consulting with Sonos on the development of the company's new spatial audio speaker: The Era 300. Powered by Dolby Atmos technology, the device went on sale last week and allows people to listen to music and movies in more immersive ways. (Sonos also put spatial audio in its Sonos Arc, which debuted in 2020 for nearly twice the price of the new Era 300.)
"We have all the songs in the world in our pocket," Martin said. "And quite often we just have them on, and we don't really listen to them. And I think that's a good thing. That's okay, I'm not judging that. But sometimes it's nice to engage, and I think that's what spatial audio does. It's this new way of turning something around and looking at the other side."
The way Martin puts it, spatial audio with a speaker helps to "paint your walls with sound." However, the challenge is how do you get someone to buy something they haven't heard yet?
To market the Era 300, Sonos is rolling out one of its largest overall campaigns — but not its largest in terms of ad spending — according to Sonos Vice President of Marketing Communications Pete Pedersen. Ads for the mostly digital effort will run across online video, podcasts, Twitch, YouTube and retail media networks, out-of-home and other platforms. Although Sonos wouldn't disclose its media budget, data from Kantar-owned media intelligence firm Vivvix reported that Sonos spent $16.07 million in 2021, $16.57 million in 2022 and $1.25 million in January 2023.
Because it's impossible for people to know what spatial audio sounds like without hearing it, the new marketing campaign aims to convey the concept in a visual way.
"If you look at what other companies do when they try to represent what spatial audio is, it's always got weird circles and bubbles and looks like a technical drawing," Pedersen said. "We wanted to convey the emotion of spatial audio."
Part of the strategy is also to get people to hear the speakers in person. That started with an event with Dolby during SXSW 2023, but Sonos also plans to host a number of listening events, developing "listening pods" for retailers' shop floors, and also looking for ways to partner with Dolby and Amazon for other events.
Spatial audio is still relatively new, but it's gaining traction. In January, Apple said more than 80% of global subscribers listened to spatial audio songs in 2022 — the first full year it offered spatial audio music — with monthly spatial audio listeners tripling and total plays increasing more than 1,000%. Apple also has touted spatial audio as part of the marketing strategy for its new classical music app, which launched in the App Store the same day Sonos released its speakers. Sonos is also Apple's first partner for spatial audio speakers.
Sonos isn't the first to introduce spatial audio. Bose put spatial audio in its Bose Frames smart sunglasses back in 2019 and in 2021 later added the format to the Smart Soundbar 900. Apple has also added spatial audio to several of its Airpod and Beats models along with the new Apple HomePod. Others include Amazon's Echo Studio and Google's new Pixel Buds that debuted at CES 2023.
Although Apple and Amazon also feature spatial audio, Sonos has placed it front-and-center, noted Adam Wright, research manager of smart home and office devices at IDC. That's opposite to the companies' approach to smart assistants: Sonos downplayed voice AI but Apple and Amazon heavily promoted Siri and Alexa. He added that the evolution of smart speakers is in some ways similar to advancements in the smart TV market, where new features first go to higher-priced devices before becoming cheaper and more mainstream.
"While smart speakers might be in decline — in part because of the market saturation that has occurred over recent years, and in part due to utilization issues amongst those that have a smart speaker – the overall market for audio speakers will forge ahead and it's these types of innovations like spatial audio and others that will serve as core market drivers over the long-term," Wright said.
Some audio technologists say headphones — not speakers — are perhaps the best way to experience spatial audio. However, they also say the new Sonos speaker could help more people become familiar with the format. One key question is whether they'll experience quality content rather than music and movies that are simply re-mixed.
Rather than just re-mix music for spatial audio, some creators are making content specifically for the format beyond movies and music. Martin Rieger, a 3D spatial audio expert based in Germany, said using sound to tell a story is "where the magic can happen," which often includes using head-tracking technology through headphones. Rieger — who has worked on audio projects with various brands such as BMW, GE-Health and Samsung — added that spatial audio is also complementary with various metaverse platforms and could also improve virtual meetings on platforms like Microsoft Teams and Zoom.
"How should they know what good sound is when they haven't experienced it before?" Rieger asked. "Most of the time you can trust your ears and know if it's good 3D audio or bad 3D audio."
Gabo Arora, professor of emerging tech and immersive storytelling at Johns Hopkins University, said the adoption of spatial audio could also lead to new ways of interacting with characters and virtual assistants in ways that make them more "believable and interesting."
The growth of spatial audio across various hardware and content is going to help the format finally "have its day," agreed Matt Neutra, who spent two decades at Bose developing audio innovation. Neutra, who now is a senior product manager at Brightsign, said both augmented reality and virtual reality will also benefit from the immersive sound made possible by spatial audio. That said, he still thinks headphones will pave the way for a "sleeper killer app."
"Everybody's got their knickers in a bunch about augmented reality," Neutra said. "I'm incredibly bullish about audio augmentation and always have been. A lot of the things we're seeing now are part and parcel with that."
https://digiday.com/?p=497972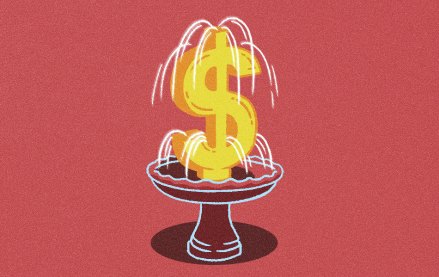 September 21, 2023 • 4 min read
Retail media and the bounceback of digital advertising led IPG's Magna to raise its ad revenue growth forecast to more than 5% to total $337 billion in 2023.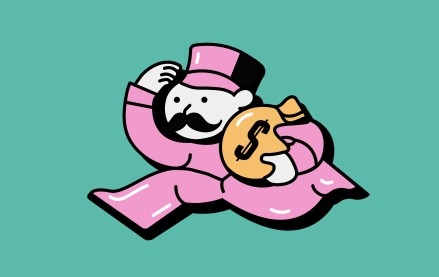 September 21, 2023 • 6 min read
TRUSTX seeks funding to expand its PET ambitions as M&A signals stir ahead of Q4.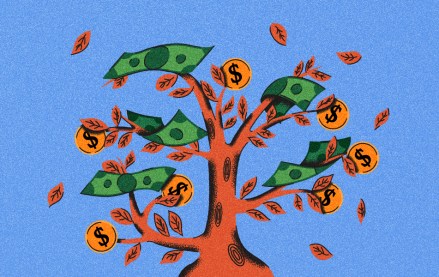 September 18, 2023 • 8 min read
Ever since bid shading became prevalent in programmatic, how do agencies know it's working? There are still plenty of uncertainties and complexities around the benefits and downsides.