TikTok's uncertain future: the issues marketers should (and shouldn't) fret over
March 31, 2023 • 7 min read
•
•
Ivy Liu
The much anticipated testimony of TikTok CEO Shou Chew before Congress last Thursday has been discussed, debated and deconstructed over the last week.
Hearings like this tend to have this effect; they unravel more like a courtroom drama than a robust policy debate.
Needless to say, marketers are still baffled. The hearing left them with a lot of unanswered questions — questions that Digiday can't necessarily provide concrete answers to, but can rattle through the probabilities, likely outcomes and implications surrounding them all.
First up: a ban is unlikely
Yes, the b-word is being bandied around a lot when it comes to musings on the future of TikTok. But the truth is, an outright ban is rather unlikely.
For starters, a ban would require U.S. lawmakers to prove that the short-form video app is a genuine national security risk. So far, that hasn't happened. Rep AOC (Alexandria Ocasio-Cortez) of New York said as much in her first-ever TikTok, stating that usually in these situations, Congress receives a classified briefing. "I can tell you that Congress has not received a classified briefing around the allegations of national security risks regarding TikTok," she said.
Then there are the steep political costs that Commerce Secretary Gina Raimondo said a ban could invoke as a result of cutting people off from an app used practically daily. Chew announced that the app had amassed 150 million American monthly active users, meaning it's already very enmeshed in U.S. society. Further, Gen Z, which is TikTok's core demographic, will be a strong factor in the next general election cycle.
"Upsetting them [Gen Z] in such a massive way would essentially be political suicide, especially for any democratic candidate depending on GenZ votes," said Molly Lopez, owner-partner of Hite Digital.
And that's before the technical barriers of making something like this stick are considered. Broadly speaking, a ban like this would be a very clumsy way of solving a very delicate and politically charged issue. So expect other alternatives to be considered before a ban is.
"Isn't it about time we all knew what the privacy and security risks are so that we can make our own minds up about whether to continue using TikTok?," said Nigel Jones, co-founder of Privacy Compliance Hub.
Whatever the outcome for TikTok, the need for a federal privacy law is clear
More marketers seem to subscribe to this view following the hearing. They realize that something needs to be done to address the broken privacy laws that have allowed the situation to escalate as it has done. But they know banning one single platform isn't the way to go, and won't actually solve the industry-wide problem. Not when the U.S. is a mesh of federal and state privacy laws, alongside some judicial precedents.
A ban on TikTok doesn't change this. And it all but avoids the root of the problem U.S. lawmakers are trying to resolve: personal data being collected and processed without informed consent. A ban on TikTok doesn't stop this from happening, simply because every other platform would still carry on collecting data as they always have done. So what is needed is some sort of federal law that gives people clearer controls over how their data can be aggregated, traded and processed.
Whisper it, but TikTok has made strides to assuage concerns rooted in Western governments' practice
For all the similarities TikTok has to its counterparts — cultural cachet, ad measurement snafus, frictions with creators, to name a few — its attempts to allay privacy concerns from lawmakers set it apart.
Few companies (if any) have ever made their code available for inspection, for one. And don't forget the announcement of an additional two planned data centers in Europe, dubbed Project Clover —  totaling two in Dublin, Ireland and one in the Hamar region of Norway — (which include external oversight) to ease privacy concerns on that side of the Atlantic. How much these efforts matter remains to be seen. After all, the narrative that TikTok could be co-opted by the Chinese government for nefarious means isn't completely unfounded.
For example, a late 2022 update to its privacy policy confirmed that staff in China had access to certain aspects of TikTok user information, even if such data sharing is based on a "demonstrated need" to enable its staff to "do their job" using "methods that are recognized under GDPR".
Of course, TikTok has since reiterated that this is simply not true via its Myth vs Fact material it sent to advertisers in the wake of last Thursday's hearing.
But still, that initial revelation left marketers wary.
"TikTok will tell you that there's an iron box around their European data, but if you unpick the threads at the edges, then it's unclear as to how true that is," added one former senior marketer at a global advertiser that looked over TikTok's privacy policies, who spoke on the condition of anonymity.
But the same marketer is also pragmatic about the steps TikTok has made to date.
"I think that TikTok, in Europe at least, has worked hard to put in place controls that comply with European data protection law and show that they don't need to worry about all the stories they hear," said the marketer. "I think they've stolen a march on companies like Facebook by getting out in front and saying, 'No, we take privacy really seriously'."
Brand safety, not data privacy, is the issue marketers currently have with TikTok
Marketers' concerns around TikTok still primarily center on brand safety. Although data protection is increasingly gaining parity. That came through loud and clear in the conversations Digiday had with several marketers over the past week — and those concerns go right back to the earliest days of advertising on the platform.
Back then, marketers were put off by the lack of brand safety controls that meant they weren't sure what content their ads were going to appear around.
"TikTok has always been the wild wild west of trying it and seeing if it's gonna work or not," said Amy Gilbert vp of social innovation at The Social Element. "There's not really consistency into what is or isn't banned or shared on that platform. It's hard to see that being regulated."
The checks and balances on the app have improved in the years since. In fact, it even hosted a brand safety summit for advertisers earlier this year to show how safe a space it is for ads these days. And yet, there are still many marketers who need convincing otherwise.
And they may have a point. TikTok's recommendation algorithm pushes self harm and eating disorder content to teenagers within minutes of them expressing interest in the topics. That's according to research that was published in December.
That said, TikTok has recently updated its algorithm, enabling users to reset their For You page, so the app doesn't continually feed them the same types of content.
Coincidental that the update was revealed about a week before Chew's congressional hearing? We can't be sure. But while a reset option is not a definite solution to either problem, it does demonstrate that TikTok is, at the very least, listening.
Even if a ban were to happen, the short form format is here to stay
Marketers are generally enthralled by TikTok. So much so that a number of them have since gone all in by building TikTok studios, rebranding to become TikTok-first, and so on. Understandably those businesses might be questioning if their latest investments, driven by their hunch on how well it will pan out long-term, have a lifespan.
But the fact is, TikTok or no TikTok, what the app has done is put short-form video on the map, bigger than it ever had been before. And that format isn't going anywhere. So chances are, if TikTok is banned, sure it's a short-term upheaval with regards to maybe another rebrand to move away from the TikTok-first idea, or moving those experimental budgets back into alternative platforms. But it's not half as much of a hassle as it would be if, say, Meta or Google got banned tomorrow.
"Given the rise of Reels and Shorts, the cross-platform relevance of TikTok-style content is higher than ever, making the concern over the ban less intense than it would have been before Meta and YouTube introduced those content formats," said Keith Bendes, vp of strategy at Linqia.
https://digiday.com/?p=497614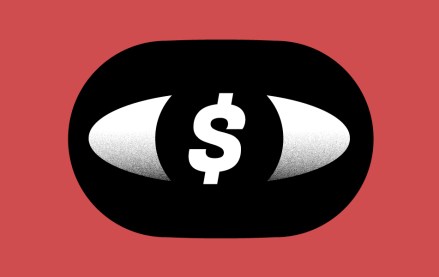 December 5, 2023 • 3 min read
The latest edition of the ANA's programmatic transparency report claims $22 billion can be saved by drastically cutting the ad tech bloat.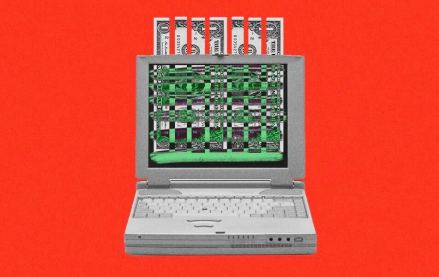 December 5, 2023 • 5 min read
Agency clients still see programmatic as an important part of their marketing budgets. But, overall, the uncertainty around programmatic could be causing them to lose confidence in online display ads as a marketing channel, and, as a result, agency clients are investing less in online display.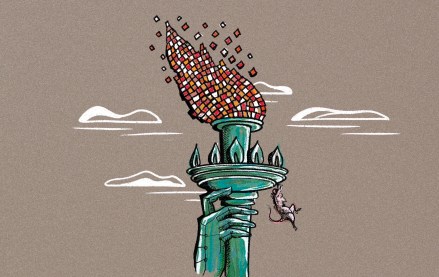 December 5, 2023 • 3 min read
There's a global AI race and different regulations in different countries might be slowing down – or speeding up – innovation. Here is a breakout of how regulations are being shaped on both sides of the Atlantic.