Media Buying Briefing: How ChatGPT and creators will transform media agency AI strategies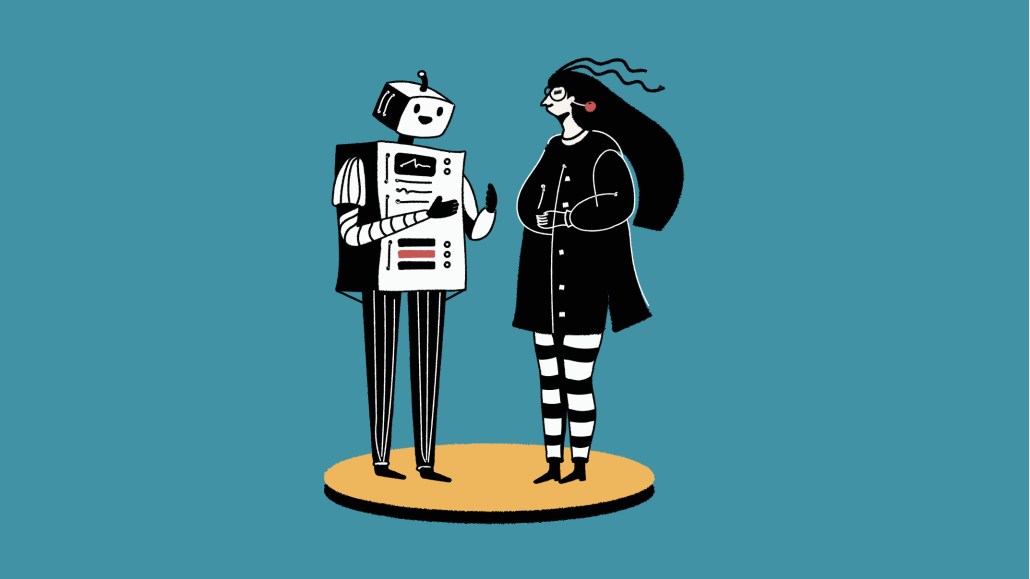 Ivy Liu
This Media Buying Briefing covers the latest in agency news and media buying for Digiday+ members and is distributed over email every Monday at 10 a.m. ET. More from the series →
Agencies are moving beyond the generative artificial intelligence-produced text and art. Increasingly, their business focus is on technologies and partnerships using ChatGPT and content creator strategies.
With growing interest in generative AI after the release of OpenAI's ChatGPT in November last year, agencies are now laying the groundwork for AI-based initiatives both on the enterprise and client side. While some have been testing generative art and copy applications, their efforts are moving to business use cases and computational value, said Dan Gardner, executive chairman of Code and Theory.
"We believe in AI as a business enablement tool," Gardner said. "The real opportunity is to think long, not short, on the use of AI. This is not tech that should be viewed as a one-off campaign, but real disruption."
Stagwell agencies have been using broader AI functions across the company and creating open-source tools in the tech community. Locaria has been using automation of multilingual content and AI for their global brands. Hannes Ben, CEO of Locaria, said the agency is continuing to work with AI to "connect the dots" across audience insights, media plans, content and performance – which traditionally work in silos.
"AI is a complementary element to our existing strategy driving incremental growth," Ben said.
Last month, Stagwell agency YML, recently folded into the Code and Theory network, developed an AI tool called Y-Chat, which is used to integrate any app with ChatGPT with less than 10 lines of code. While it is aimed at developers and not specifically built for a particular client, it will allow any company to implement ChatGPT faster for their projects. YML said it plans to add more OpenAI models and capabilities across various platforms.
Other agencies are experimenting with the OpenAI model in order to expand its advertising capabilities. PMG last week said it has already begun integrating ChatGPT to create new copywriting and campaign efficiencies for its paid search campaigns across clients. The generative AI is integrated into its proprietary tech platform Alli, which is used by teams as a sandbox for testing.
ChatGPT is plugged into Alli's campaign management data and insights, allowing marketers to speed up campaign performance. The initial focus is on paid search campaigns. Last year, PMG also developed Alli Creative Insights to compare and test creative assets for campaign audiences using real-time data.
The platform is used to support brands across PMG's portfolio, from generating description versions for search engines to testing a brand's voice and positioning. This can cut down on hours typically spent refining content, but the process is still in an experimental phase, said Jason Hartley, head of search, social and shopping at PMG.
"The guidance I give our teams is to treat generative AI as a new employee with very little experience: Give clear direction, but don't assume that the output will be what you want it to be — and give good feedback when you discover errors," Hartley said.
Holdcos find cross-agency applications
Meanwhile, holding company Omnicom has similarly made strategic moves in several areas of AI, with CEO John Wren saying in the company's Q4 earnings call in February that automation tools will help "eliminate" mundane agency projects. Wren added on the call the holdco is "embracing [AI] as quickly as we possibly can."
Omnicom recently worked with Microsoft to integrate its ChatGPT model into Omni, its data and insights orchestration platform. Slavi Samardzija, CEO of Annalect Worldwide, the data and analytics arm of Omnicom that manages Omni, mentioned there are more than 25 applications being developed through this, including automating insights for strategists and planners and new ways of activating media optimization workflows.
In a dedicated Azure environment, Microsoft's cloud platform, teams can "develop new custom trained and use-case specific models within Omni, as well as support overall automation and transformation efforts," Samardzija said, adding that teams are evaluating confidentiality and privacy in the process.
"Privacy and business ethics have been at the center of our approach to the use of generative AI," Samardzija said. Some of the concerns include confidentiality of client data in models, and mitigation of biases in the datasets and outcomes.
The influencer side of life
Additionally, AI is continuing to change the influencer marketing business. Last week, former CEO of Open Influence Eric Dahan launched a new firm MightyJoy to focus on full-funnel influencer marketing. The agency will combine creative and performance marketing for brands and prioritize return on ad spend using its data and content creator and brand strategies.
Dahan said the biggest impact of AI in the creator world is helping to "spot patterns" where humans cannot. The tools can be used to catalog creators and identify trends in the top performing content that would be difficult for a human. Dahan said the aim is to get away from a campaign-by-campaign approach and focus on long-term brand building.
"We are all about investing in what drives the most impact and avoiding bloat wherever we can – that means integrating AI as an integral part of our process," Dahan said. As agencies cut down on entry-level and analytics work, Dahan sees AI capable of freeing up "brain power" for their workforces.
And as Omnicom boss Wren explained during earnings, AI will have an even more positive impact on the business, especially in jobs of the creative knowledge workers "five years from now."
Companies jumped on the Earth Day to tout their ESG progress
Every year, Earth Day (which just passed) brings out a host of green-related decarbonization/sustainability announcements from companies across the business spectrum, and this year, media and tech stepped up their efforts. Though it's easy to be skeptical since companies tend to make these announcements at times more people are paying attention. So if you are paying attention, here's this year's crop, along with a brief description of what they say they're doing: — Michael Bürgi
Leading decarbonization firm Scope3 released its report on sustainable advertising, noting that the programmatic business generates more than 215,000 metric tons of carbon monthly across the U.S., U.K., France, Germany and Australia. Surprising no one, but still confirming the problem, Scope3 found that 60% of the carbon produced by programmatic is the result of "ad selection emissions" due to the complex digital supply chain.
A few firms announced they are partnering with Cedara, a London-based climate management solutions provider. They include digital marketing agency Croud and ad exchange Yieldmo,
Contextual ad firm Seedtag is implementing a broader strategy around ESG, re-setting KPIs with DSP and SSP partners based on Impact+ and Scope3 inputs, reducing carbon use in its offices and transportation, as well as using offset credits.
Programmatic firm TripleLift committed to at least 50% reduction in Scopes 1-3 all by 2030. It's also partnered with Patch, which is investing in new solar technologies.
Color by numbers
Paramount and Videoamp last week released an outcomes report on several campaigns in categories across across automotive, CPG, QSR and entertainment that ran on Paramount Network in 2022. Here are some of the results: — MB
Optimizing campaigns against VideoAmp currency resulted in an 11% higher conversion on average, specifically +25% in CPG, +9% in autos and +6% in QSR
Conversion rates increased by an average of 37% on "advanced audiences" vs. demo-based audiences, specifically +70% in autos, +61% in entertainment and +27% in QSR
On average, 83% of advanced audience reach was exclusive to digital, with CPG showing 83% incremental lift, autos 82% lift and QSR 80% lift.
Takeoff & landing
Holdco Publicis released its Q1 2023 financial results, registering 10% net revenue growth — of which an impressive one-third derives from data and tech (Epsilon and Sapient units) — as well as 7.1% organic revenue growth. Broken down by region, Europe showed the strongest organic revenue growth at 12.3%, and the U.S. delivered 5.8% growth. Based on the strong results, Publicis standing by its earlier predictions for full-year 2023 growth, despite economic headwinds.
IPG's UM and streaming service Roku partnered to give the IPG media agency's investment and planning teams (and other IPG media agencies) access to Roku's data in order to identify and measure minority media and networks that often don't appear in mainstream ratings data.
Horizon Media landed global AOR duties for the NFL, responsible for handling strategy, planning, activation and measurement, and taking over from a combination of agencies including OMD, Tinuiti, Mediacom and Starcom.
Acquisitions: WPP acquired sonic branding agency Amp and will add it to its Landor & Fitch unit…Media tech company Popreach acquired independent California agency SCS, which counts clients such as Vans and Warner Bros. Discovery.
Nielsen's national TV ratings service was once again given accreditation by the Media Rating Council, after losing it in 2021.
Direct quote
"We've been talking for some time about DTC. We're seeing a new form of DTC: it's direct to creator. As we continue to look at the importance of content as a modifier for commerce — if content is going to continue to be important, the idea of brands going direct to creators of all shapes and sizes, of all colors and ethnicities, that is a massive sea change for the industry."

— Medialink CEO Michael Kassan, on what he sees as a priority shift in the blending of content and commerce, in a video interview with Digiday at the Possible conference in Miami last week.
Speed reading
Want to discuss this with our editors and members? Join here, or log in here if you're already a member.
https://digiday.com/?p=500436
December 6, 2023 • 3 min read
Although 2024 is shaping up to be a big year for ad spending with the potentially most expensive presidential election in history on its way, there remains some uncertainty in the industry — given the economic conditions and move toward cookie deprecation.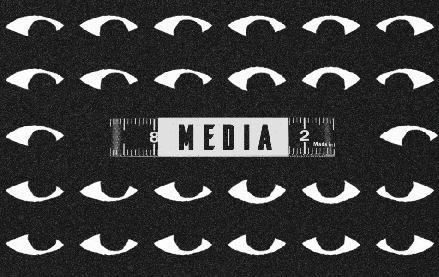 December 6, 2023 • 3 min read
VideoAmp introduced the ability to commingle various ID sets into its clean room technology, and it's already available to current users of VideoAmp's measurement software.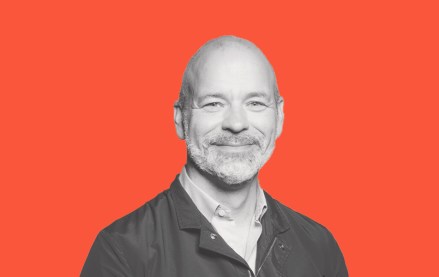 December 4, 2023 • 5 min read
Even with more than 20 agencies and 3,000 employees under its umbrella, parent Plus Company doesn't position itself as the typical holding company.