Marrying the craft of culture, marketing and technology serves as a true north for progress for brand execs attending Possible
April 20, 2023 • 4 min read
•
•
Ivy Liu
As part of its plan to differentiate itself from larger and more established conferences such as CES and Cannes Lions, the newly launched Possible conference held in Miami Beach this week focused on the importance that culture holds in the digital media and marketing ecosystem. And indeed it was something speakers and attendees had top of mind.
Steve Stoute, CEO and Founder of UnitedMasters, a music software and services platform, and creative agency Translation, and a longtime music and marketing executive and industry thought leader, sat down with Digiday in our joint video studio with Possible right off the main stage at the Fontainebleau Hotel to discuss the importance of culture, diversity, equity and inclusion, and the impact of artificial intelligence on the media, influencer and talent economy — as well as his hopes for Gen Z as a broad engine of progress.
"It's important that we are in lockstep with technology and culture, or we will get passed by all the time," said Stoute, adding "[Marketers] need to stop thinking that they can put people in segmented boxes in order to target them. That idea is old."
As for progress on the DE&I front, Stoute does not see the success of Black culture, as evidenced by the 50-year anniversary of hip-hop, translating to the success of Black representation in the c-suite or boardroom.
"In fact 75% of consumers of hip-hop are not Black. The penetration is deep. And not only is it the music, it's everything that comes with the music: the style, the clothes, ebonics, the entire thing. They all come with the connection to that art form," said Stoute. "The DEI inclusion part of it is CEOs hiring, forcing and enforcing diversity and inclusion in their company. The fact that these companies are hiring DEI officers to police that — I'm not sure that's the best solution or if it's just checking a box. If your c-suite doesn't look like your customers, you have a problem. And if you have a diversity problem at the top, you have a youth problem."
From a large consumer brand perspective, Molly Peck, CMO of Global Buick and GMC, agreed that culture combined with the rapid advance of technology and associated changing consumer patterns will have an impact on automotive marketing and brand marketing in general.
"When we look at our marketing and creative plans, we really boil it down to to three things: it's our customer, our brand, and it's culture," said Peck. "And it's where those three intersect [that] really serves as the foundation of our media and marketing plans."
Peck said that her immediate focus is on the consumer and technology and how they are both converging on the propositions of being a marketer of cars — and being in the market for a car.
"The way we reach consumers is vastly different from the way we reached them 10 years ago," said Peck. "What is happening from a marketer's standpoint is that we are able [tapping into linear, CTV and addressable media] to serve the right message, to the right consumer at the right time. And what that does for the consumer is that advertising change from being intrusive to something that's informative."
And on Tuesday afternoon, Bob Pittman, CEO of iHeart Media, discussed his perspective on culture and how more audio media, including radio, streaming and podcasting, can remain relevant and competitive as audiences shift in demographic makeup and media consumption patterns.
"Audio is at the center of culture. It turns out that radio is the last of the mass market media. Everybody gets in the car and listens to the radio," said Pittman. "You have streaming music, which is my music collection, you have radio which is my friend, you have influencer marketing. Radio influencers are the original influencers and they do it at scale. It's the great unifier."
Pittman also shared his thoughts on the impact generative AI will have on the media industry and his thoughts on how the economy will unfold in the second half on the year.
For Pittman, AI will have two important near-term impacts: on the consumer and the operations of those trying to reach them.
"Operationally it is going to replace a lot of human action, making it better and faster and will certainly have a big impact on costs for companies," said Pittman, who added that for the past 20 to 30 years technology has change how we work so that more and more of our effort is focused on creating products. "AI is the next step for operational work," he said. As for the consumer? "I don't think it's going to replace the creative artist," he added.
Looking ahead to the economic picture for the second half of the year after an uncertain first half of 2023, Pittman said he feels the economy has hit the roughest patch and will be looking for a recovery when the state of interest rates stabilizes and the war in Ukraine ends.
"That uncertainty of a macro thing hanging over people is bad for the economy," he said.
https://digiday.com/?p=500271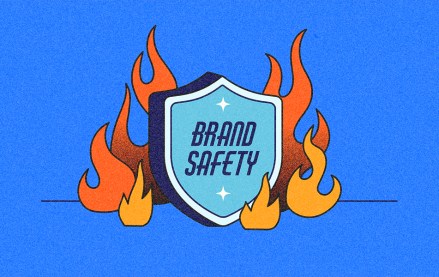 November 28, 2023 • 6 min read
"Major brands' search ads can appear on piracy, pornographic and sanctioned websites," research claims.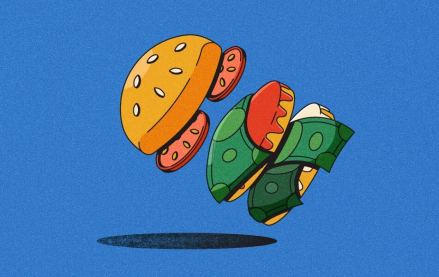 November 28, 2023 • 6 min read
As more influencers look to get into food content creation, brand opportunities are following.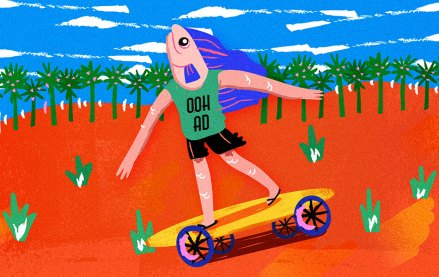 November 28, 2023 • 7 min read
As major marketers like Maybelline experiment with faux OOH, more marketers are open to the idea.