Why gaming and esports management agency Loaded is expanding into brand consulting
July 27, 2022 • 3 min read
•
•
Ivy Liu
With a recession looming on the horizon, many brands still view gaming as a relatively safe harbor for cash-strapped consumers — and they continue to throw money at gaming partnerships accordingly. To secure its share of this enticing pie, the endemic talent management agency Loaded has opened its own brand consultancy, dubbing the new venture Open World.
THE PROS AND CONS OF BRAND CONSULTANCY IN ESPORTS
Pros: Adds a consistent and viable revenue stream, potential to utilize homegrown talent and original content as added benefits
Cons: Inherent conflict of interest, challenge of establishing credibility with potential clients
Success story: Loaded-led partnership between Journeys and Karl Jacobs
Esports companies of all kinds have begun to look further afield to secure consistent and viable revenue streams, and many have pursued brand consulting as a particularly lucrative option. Many prominent esports organizations, including FaZe Clan and ReKTGlobal, have begun to sell brand consulting services, offering their own homegrown talent and original content as potential benefits.
But this aspect of the orgs' business can be a double-edged sword for brands looking to find natural alignment with a gaming creator, according to Nadia Tseng, vp of strategic partnerships at Loaded. "Their best interest is what's best for the team," she said. "For us, we won't necessarily only work with talent from a certain org; we are truly doing what's best for the client."
There is also an inherent conflict of interest for a talent management agency helping brands sign creator partnerships, but Tseng stressed that Open World's approach is talent-agnostic, flagging as one recent example a partnership the company negotiated between fashion footwear brand retailer Journeys and gaming creator Karl Jacobs. Jacobs, a prominent streamer and YouTuber, is represented by Night Media — not Loaded — and was initially skeptical when Loaded reached out with the opportunity.
"It's evident, through the last seven months that we've been working with Karl and Night Media, that he doesn't find it weird at all," Tseng said, "because he can see that our best interests are for Journeys', and that we are doing everything we can to make sure his partnership with them is fantastic."
Loaded's even-handed approach was a major selling point for Journeys as the brand explored potential agencies and partners for its gaming push. "The type of gamers they brought us were not on their roster," said Journeys svp of marketing Kari Irons. "For me, that was huge credibility, because they're not selling all parts of Loaded as a business — they were most interested in making sure they were serving Journeys first."
Ultimately, Loaded has become an extension of the marketing department; we are very much in lockstep on building the strategy and executing it.
With Jacobs acting as Journeys' "creative ambassador," Loaded and Open World will continue to provide consulting support to the brand as it builds out its gaming-focused creator strategy. "Ultimately, Loaded has become an extension of the marketing department; we are very much in lockstep on building the strategy and executing it," Irons said. "They really have the expertise to do this in the most credible, authentic way possible."
Although brand consulting is the bulk of Open World's business the company is not planning to rely on this revenue stream alone. Original content production is another potentially lucrative revenue stream, and Open World has hired Jeremy Azevedo, a former vp of content at 100 Thieves, to lead this push. As it continues to develop its network of creators and prospective brand partners, the company envisions that its consulting and production studio divisions will work in tandem to create targeted content tailor-made for gamers and brands alike.
"The bank that we have accumulated is the human capital at this company, the relationships and then a lot of data," said Loaded CEO Josh Swartz. "So we're leveraging all three of those things for the benefit of corporate clients."
https://digiday.com/?p=458012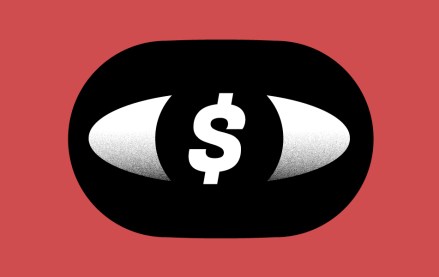 December 5, 2023 • 3 min read
The latest edition of the ANA's programmatic transparency report claims $22 billion can be saved by drastically cutting the ad tech bloat.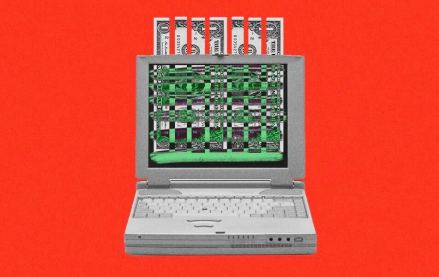 December 5, 2023 • 5 min read
Agency clients still see programmatic as an important part of their marketing budgets. But, overall, the uncertainty around programmatic could be causing them to lose confidence in online display ads as a marketing channel, and, as a result, agency clients are investing less in online display.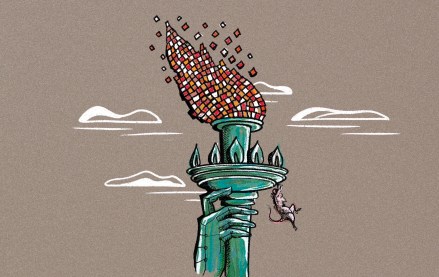 December 5, 2023 • 3 min read
There's a global AI race and different regulations in different countries might be slowing down – or speeding up – innovation. Here is a breakout of how regulations are being shaped on both sides of the Atlantic.