How recession-proof is the esports industry?
July 11, 2022 • 7 min read
•
•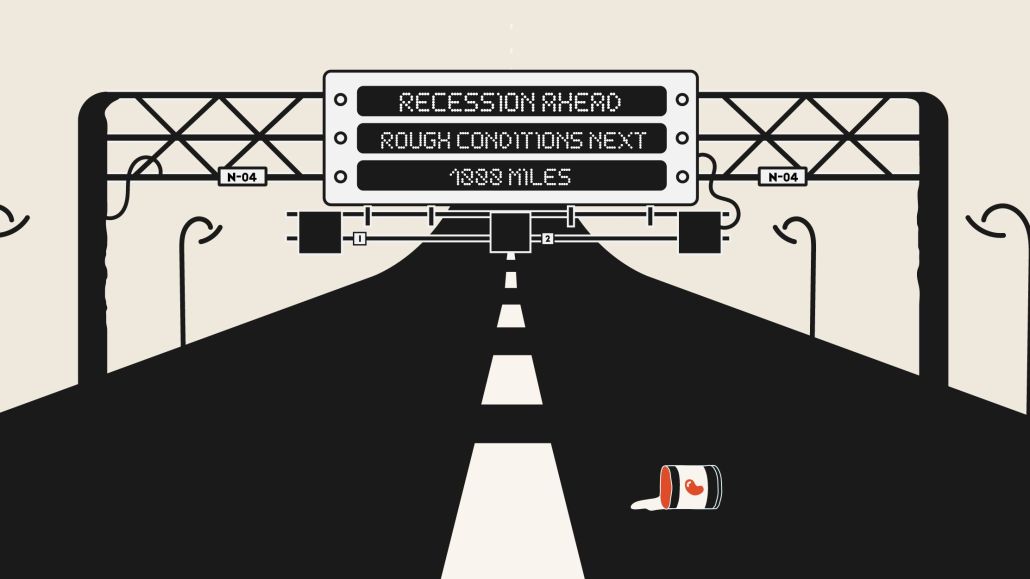 Ivy Liu
The idea that the esports market is recession-proof is a misnomer. It doesn't even have a clear route to profitability. That said, the sector is more diverse than ever and tends to profit when people spend more time at home. So while the economic winter will hit esports, it looks relatively well insulated from the worst of it.
Emphasis on the "looks."
No matter how certain esports prospects seem, they're not set in stone. Not least because the global video games market — a key bellwether for the commercial health of esports — will shrink this year. That's according to researchers at Ampere Analysis, who predict the market will contract 1.2% this year, slumping from $191 billion to $188 billion. CFOs are the new power players in esports.
"The companies that have negative cash flow, that aren't profitable, they're going to go out of business, because the cost of capital is multiples higher than it was two years ago when interest rates were zero percent," said JP Lee, a product manager at the investment firm VanEck. "M&A is going to be here; low-performing teams are going to get bought or folded into new ones, or they're just going to go away."
To survive, much less thrive, esports companies have been redefining and expanding what they do — while furiously coveting competitors. Of course, these pressures were there well before the economic crisis. They're just more acute in the wake of the pandemic, media's sputter and the beer goggles finally coming off as investors fall in love with P&L again.
The economic situation will only expedite the inevitable for everyone
Which is to say few — if any — esports organizations will deviate from the path they were on before the downturn. On the contrary, the crisis is pushing them all faster along it, whether it's Faze Clan's race to become an entertainment conglomerate or Subnation's transformation into a holding company. To be clear, not all these companies will get closer to those destinations through this tumultuous time. Some will struggle, no doubt. Either way, consolidation is inevitable. Here are some examples:
In January, the Saudi-backed Savvy Gaming Group acquired leading esports tournament operators ESL and FACEIT for $1.5 billion.
In April, the metaverse firm Infinite Reality purchased esports company ReKTGLobal in a $470 million all-stock deal.
100 Thieves flagged M&A as a significant part of its strategy during the org's most recent funding round, kicking things off with its acquisition of the peripherals manufacturer Higround in October.
"I would expect that further consolidation is coming, as esports teams do not have diverse enough revenue streams to sustain the currently saturated market and lack of media deals to offset costs," said Chris Mann, svp of REV/XP, the esports division of sports marketing agency rEvolution.
There are opportunities in everything — even an economic downturn as confusing as this one.
"The ability, over the next year, to buy businesses at steep discounts, at much lower valuations, is going to present a massive opportunity," said Paul Dawalibi, the host of the industry-tracking "Business of Esports" podcast. "Some very smart people are going to make a lot of money doing this."
The pragmatist's case for esports
After the 2008 financial crisis, some economists declared that the sports industry was recession-proof, citing the industry's stable long-term contracts and deeply ingrained position of sports in modern culture. Clearly, they had a point: even during hard times people still gravitated to Sunday Night Football with a beer in hand. To some extent, this is true for esports as well.
"There's certain things that we, as consumers, prioritize, even if our budgets shrink," said Irina Shames, chief revenue officer at G2 Esports. "If you're passionate about gaming, if you're a diehard fan, that's not going to go away, right? You're not going to stop consuming that content or engaging with your favorite brand."
True as this is, let's cut to the chase: the coming economic downturn is bad for the esports industry now.
For one thing, esports hasn't cracked the puzzle of media rights, with fans accustomed to watching esports broadcasts free of charge. Granted, esports organizations have other ways to make money. Many of those organizations are experiencing a resurgence in non-endemic brand partnerships, for example. But it's a revenue line nowhere near as insulated as media rights. In fact, advertising and sponsorship dollars are among the first to get cut when times get tough.
"We're starting to see long-term sponsorship deals, so we definitely have a floor of revenue that's going to continue to come in," said Adam Rymer, CEO of the esports organization OpTic Gaming. "I don't think we're quite at that level — it's not like we've got broadcast rights that are guaranteed by NBC or ESPN, where there's a certain amount of money coming in, regardless of whether they've got advertisers to fulfill that or not."
Even live events for franchised games — the lifeblood for many esports organizations — will be impacted by costs of ticket sales, travel and accommodations. In short, many esports business models are on quicksand.
Short-term(ish) pain, long-term gain
As precarious as all this sounds, this moment will end. Lasting until then is hard but not impossible for esports bosses. After all, many of them have been on a tear over the last two years to cultivate a variety of commercial rights beyond sponsorship and broadcast deals. Even at a more fundamental level, there are signs of encouragement: yes, the gaming market is set to contract this year, but like traditional sports, gaming — along with esports — serves as a form of entertainment and escape from the stress many people are feeling during difficult times. Indeed, as long as gamers continue to play, viewers engage, and their friends participate in the culture, it all translates into impressions and time spent. Downturn or not, attention like this is like catnip for marketers.
"The average esports fan doesn't necessarily go down to the Barclays Center to go to the live event, and I think that's reflected in the revenues of the industry; that's not what the industry is surviving on," Lee said. "They're surviving on sponsorship deals, and those aren't going away."
Changing the game
The modern esports industry took shape long after 2008, meaning most esports organizations have never had to deal with a true recession. Even during the financial downturn of the early COVID-19 pandemic, esports revenues surged as homebound consumers stepped up their gaming activity. "There's an entire generation of people operating companies right now who started their careers in the early 2010s, who think that only good things happen," Dawalibi said. "Money keeps flowing, valuations keep going up."
This lack of recession experience could be one reason why more esports organizations haven't more noticeably cut back on spending as the threat of a recession mounts. But the early signs are there. With investors clamoring for growth, publicly-traded esports organizations might be feeling the pressure first; public esports companies such as Guild Esports and Enthusiast Gaming have already begun to enact layoffs and cut unprofitable businesses to balance the books.
As economically savvy esports organizations start to pull back on spending, content production budgets could be the first thing to go. After all, esports itself is all content, and organizations' fine-tuned, highly produced YouTube documentaries tend to garner far less viewership than lower-lift content such as esports streams or the livestreams of individual players and influencers. "You're basically taking flyers on content and then bringing on advertisers down the road, as you build an audience," Rymer said. "I think the budgets for producing original content that doesn't necessarily have a brand or sponsor attached to it have to go down — don't expect to see any fighter jets taking off in our videos anytime soon."
Ultimately, the esports industry's greatest advantage during the coming downturn could be something largely outside the control of the esports companies themselves: the younger audience of esports. The average esports fan is 26 years old, a demographic that is largely unencumbered by expenses such as mortgages or childrens' tuition payments.
"When you're talking about the 18-to-35-year-olds, who aren't necessarily saddled with all those big things yet, and they're still gainfully employed — I'm just not sure that we're going to see big changes in spending behavior for that group," Rymer said.
https://digiday.com/?p=454736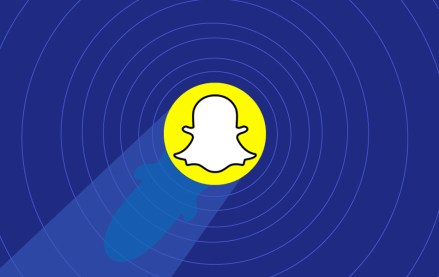 September 29, 2023 • 3 min read
•
•
"We are not diminishing the importance of AR," he said. "In fact, we are strategically reallocating resources to strengthen our endeavors in AR advertising and to elevate the fundamental AR experiences provided to Snapchat users."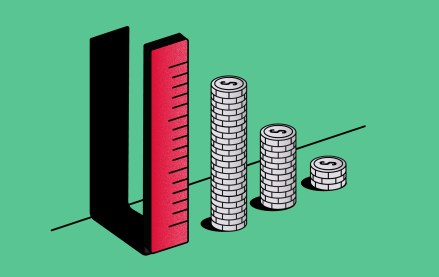 September 29, 2023 • 4 min read
•
•
In Q4 of this year, Activision Blizzard Media is launching in beta a new measurement tool dubbed the Attention Measurement Scorecard. The goal: to raise brands' and marketers' confidence in in-game advertising.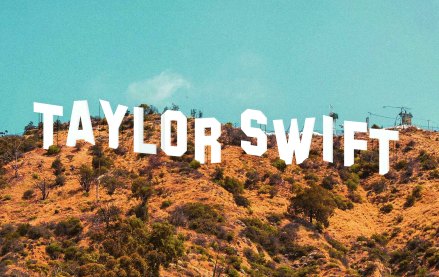 September 29, 2023 • 4 min read
•
•
The concert film will likely help build on cinema advertising's momentum after Barbenheimer.