Media Buying Briefing: 'It's hard to get off the crack of Facebook and Google'
March 15, 2021 • 6 min read
•
•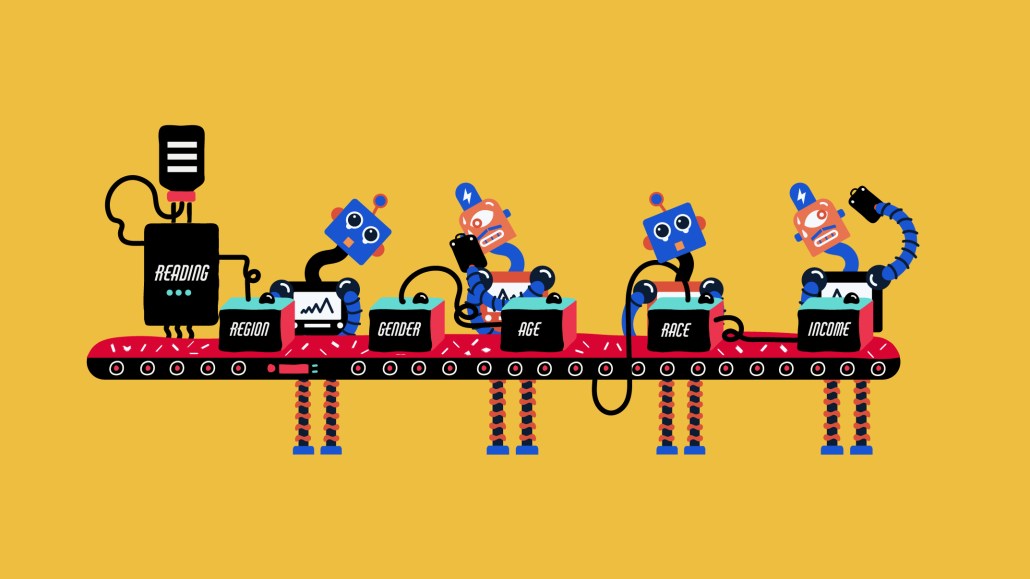 Ivy Liu
This Media Buying Briefing covers the latest in agency news and media buying for Digiday+ members and is distributed over email every Monday at 10 a.m. ET. More from the series →
Last week's Digiday Media Buying Summit, held from March 10-12, covered a host of issues confronting the buying and selling sides of today's complex digital media world. A few themes stuck out, revolving mostly around tectonic shifts associated with data, privacy and social media, whose impact is forcing media agencies, search executives and even clients to face the reality of what's inexorably heading their way, including:
contextual targeting
diversifying their use of media, particularly in social
life beyond cookies
These execs spoke during a session governed by Chatham House Rules, which lets reporters share sentiments expressed without using names. Here is some of what those execs had to say:
The impact of Google no longer tracking online consumers
"This further strengthens the need for diversifying the channels our clients are using, the tactics they're doing, as well as the data sources they're using. Now is the time, if you haven't yet, to test and learn new opportunities and strategies. Don't be so reliant on one single channel or partner. You still have time, this isn't going to happen overnight."
"We're less reliant on cookies or device IDs to begin with. Ultimately our first-party data allows for a greater match rate relative to intended audience that a partner is looking to target, all within a privacy-compliant manner. OTT at large, is really set for a boon given the shift away from cookies from a targeting viewpoint."
"Maybe it's about going back to this idea of context. Years ago, contextual buying was the way you [bought media], then we morphed to this purchase-based targeting where we used third party, purchase-based targeting vendors that was very cookie-based. Now it's going back to contextual again for more equity-based advertising."
The impact of Apple's iOS 14 changes
"We've been actively working on workarounds because a lot of my clients don't want to ask for consent to track. Because it will potentially make customers leave."
"Every single client I work with has a big exposure on Facebook. So we'll see how that changes Facebook's performance. Obviously Facebook has been very active in addressing it because they've got so much on the line in that regard. They don't want their ROAS to drop with their clients. They're still a very efficient channel because their CPMs are so low, and I don't expect they're going to dip that much. Worst case scenario, they'll just make their media cheaper to offset the drop in performance because they have unlimited impressions."
Brands' use of social media, Facebook especially
"I think DTC brands are over-reliant on social media, and it's created this problem where you see a lot of sameness in this space…Building a brand does not mean you just advertise on Faceboook or Instagram. Brands that break free from that are brands that grow."
"It's hard to get off the crack of Facebook and Google because they're just so efficient. But they're closed loops: they attribute a lot of their success to their own results and you don't have strong third-party measurement. They just look really good. I'm interested to see how Facebook does with these changes and how it actually looks when they don't have as much ability to attribute ROAS to what they're doing."
"The hard part to all this is to practice patience. We want to reach an endpoint of the scale really quickly, because we have questions to answer on a daily basis…In our industry, [people always] want to get from point 1, skip 3, 4 and 5 and go right to 17."
A little less science, a little more art
"Over the years we had such a monumental shift towards performance media and a lot of trackable digital channels. Now we're seeing some shift back from that. Have we gone too far with performance media and not really focused more on brand building, brand awareness, brand affinity and upper-funnel channels. I'm starting to hear those conversations with clients that relied heavily on performance media and those lower-funnel tactics. Is this that catalyst to shake things out and re-shift back a bit more to some of those upper-funnel channels?"
"Unfortunately, we've rotated to the science of marketing [more] than the art. And the art of marketing has become a slave to the measurement and science of marketing. We need to bring a bit of the art back, but it's a hard sell."
Color by numbers
One of the few areas in media that grew in 2020 was consumer spending on media content and technology, despite large-scale job losses as a result of the global pandemic, according to PQ Media.
Overall global consumer spend in 2020 is estimated to have grown 6.1% to $2.012 trillion, broken down by $777.39 billion on content and $1.235 trillion on tech.
Within that, consumer spending on traditional media declined 3.2% to $580.69 billion, while spending on digital media surged 10.4% to $1.432 trillion.
According to PQ, the fastest growing consumer media spending category in 2020 was digital audio services, which exploded 40% to almost $31 billion, while the biggest drop affected traditional film/home video, which plummeted 46.2% to $43.05 billion.
As for the future, PQ predicts growth in consumer spending on media will slow slightly to 6% in 2021, and decelerate more markedly in 2022 and 2023, as adults return to their offices and kids return to in-class school, according to Patrick Quinn, PQ Media CEO.
Takeoff and landing
GroupM's Mediacom hired Liza Davidian away from OMD to serve as executive vp of investment and activation, and Yorlene Goff from Publicis Spine to be executive director of people. Both will report to U.S. CEO Sasha Savic.
IPG's Mediahub named an executive director for its flagship New York office, hiring Alejandro Clabiorne, who was most recently CEO of PHD Latin America and global executive sponsor for Diversity. Clabiorne will report to U.S. CEO Sean Corcoran.
With a new CMO in place for Australia/New Zealand, PepsiCo put that region's media business up for review, work that's been handled by Omnicom's PHD unit.
Reddit last week announced it signed an "enterprise partnership agreement" with Omnicom Media Group that gives its media agencies' clients deeper integration access into the digital destination.
Direct quote
"GDPR probably strengthened Google in Europe because Google had a much better platform to be able to monetize and engage customers via their identity solutions. It hurt every other single publisher, which had to require consent from every visitor to their page. So it's going to strengthen Google, and Walmart and Target more in their ecosystems. We support an open Web."
— A major media buyer speaking about the impact of privacy regulation on publishers.
Speed reading
Digiday's senior media editor Tim Peterson breaks down how the pandemic sped up the future of TV as streaming and OTT services experienced turbocharged growth and linear TV viewership fell off, along with a drop in traditional pay TV.
Meanwhile, Digiday polled 146 buy-side executives across agencies, consultancies and brands about the looming end of the third-party cookie, and discovered that brands are more concerned than agencies. Senior research and features editor Max Willens crunches the numbers.
Bloomberg Business Week details the gross disparity in earnings that Black influencers make on platforms like TikTok and Instagram compared to white influencers, including some cases where Black influencers aren't paid at all.
https://digiday.com/?p=402464
September 28, 2023 • 4 min read
•
•
Some content creators are using generative AI tools to spark new levels of creativity and innovation and are sharing their experiences online in how they're using these tools to streamline their workflows and boost productivity.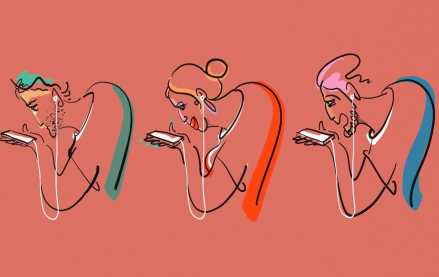 September 28, 2023 • 6 min read
•
•
In this edition of the weekly Digiday+ Research Briefing, we share focal points from Digiday's recently released reports on marketers' evolving social media tactics, including how they're using Facebook less and diving into YouTube Shorts more.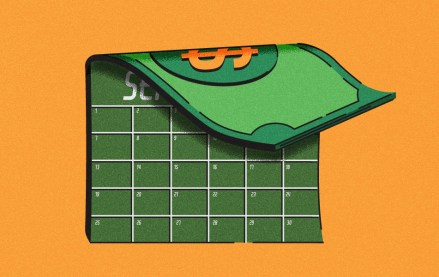 September 28, 2023 • 4 min read
•
•
In 2023, some brands' executive boardrooms are still insulated from the chill of crypto winter, for better or worse. But the rising pressure of crypto skepticism has made it more urgent than ever for companies to figure out how to use blockchain technology to support their core offerings and customer base rather than simply dropping branded NFTs and hoping for the best.