Digiday Research: Brands are more worried about the coming cookie changes than agencies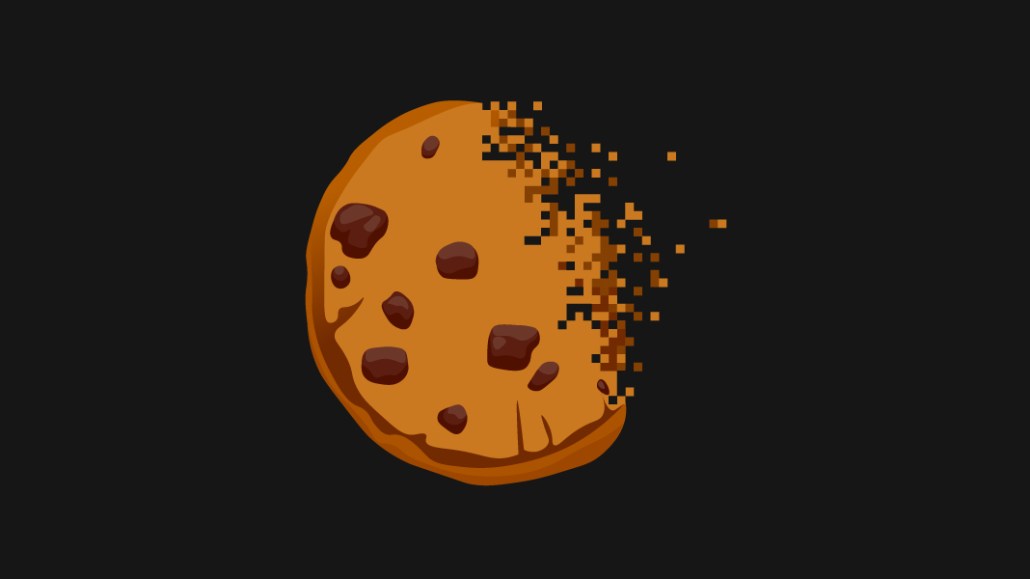 The looming end of the third-party cookie is likely to turn many facets of the media-buying process upside down. But the agency world is less concerned about its effect on business than brands are, according to new Digiday Research.
Digiday polled 146 buy-side professionals spread out across advertising agencies, consultancies and brands. Most of the respondents — 116 of them — worked at agencies or consultancies, while the rest worked at brands.
This is the second time Digiday researched how media professionals are preparing for the end of third-party cookies. In the first quarter of 2020, Digiday asked publishers and advertisers how worried they were about several things, including their ability to target and measure ads without third-party cookies.
The buy side's concerns about those challenges have subsided somewhat — from 76% last year to 69% this year for the ability to target ads, and from 76% to 70% for the ability to measure their effectiveness.
But on the whole, substantial portions of media's buy side expect the end of third-party cookies to hurt their businesses. Close to half of brand-side respondents this year agreed the changes would hurt, while close to one-third of agency-side sources agreed.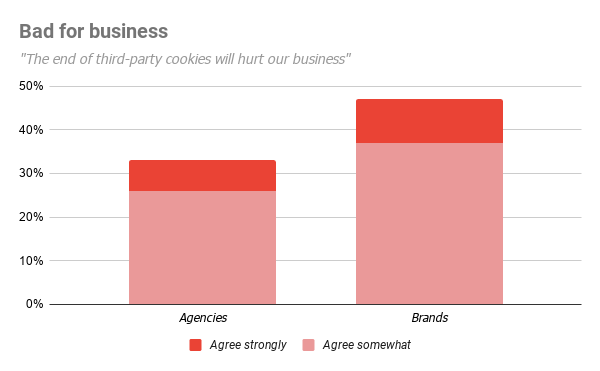 That gap in concern between agencies and brands was echoed elsewhere in the data. When asked to assess which part of the media ecosystem would be hurt the least, agency- and brand-side respondents shared nearly identical responses.