Marketing Briefing: Marketers seek help with organic, social personas amid 'reinvigorated interest in organic content'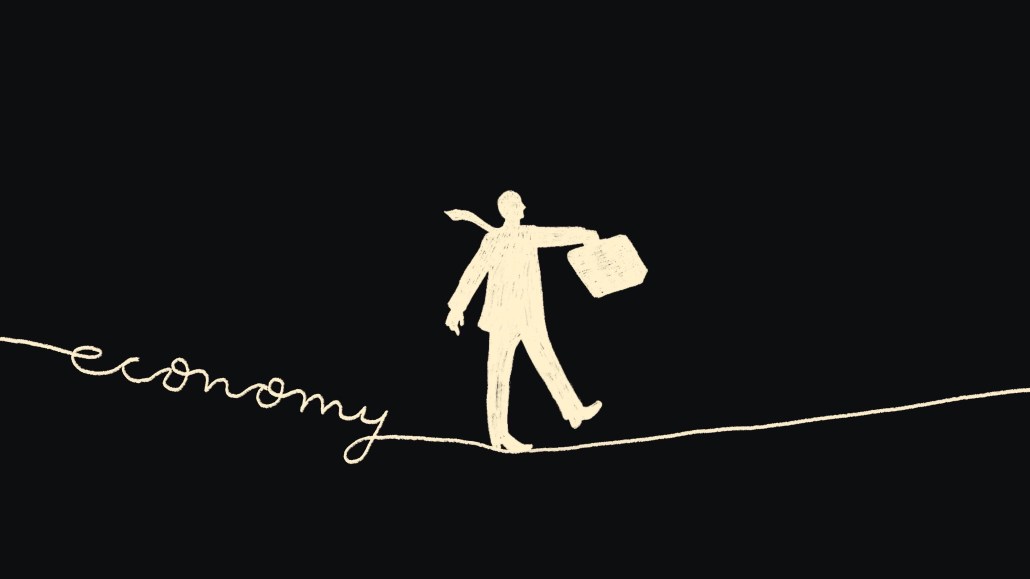 Ivy Liu
This Marketing Briefing covers the latest in marketing for Digiday+ members and is distributed over email every Tuesday at 10 a.m. ET. More from the series →
For years, marketers were laser-focused on their paid media strategies for social media platforms like Facebook and Instagram. What started as a playbook from direct-to-consumer brands looking to quickly acquire new customers and continue to scale became a standard practice for major marketers.
Of course, the paid media landscape has dramatically changed in recent years with the rise of TikTok, two years of Apple's ATT and other various privacy shifts. Those changes are coupled with a difficult economy that has marketers looking to cut costs where they can. It's no surprise then that marketers have expanded their aperture to focus not only on paid media but also to revamp their organic strategies, according to agency execs, who say that marketers are asking more questions about organic now.
"Facebook and Instagram were dominant, but TikTok reignited the fire of organic content," said Brendan Gahan, chief social officer and partner at Mekanism. "They reinvigorated interest in organic content. Organic reach was/is fairly limited on Facebook and Instagram. Now with TikTok (and the knock-on effect of other platforms running to adopt similar formats) organic reach has become increasingly important again."
Marketers who were once enamored with the potential for a super personalized paid media strategy are the same ones now enamored with the power of organic social and brands exploding on TikTok, according to marketers and agency execs. At the same time, those execs are being told to spend less on paid media now as they deal with budget cuts due to the economy.
"Over the last year, I've had several CMOs say to me, 'I feel like our marketing strategy is our media strategy and I know that's not right,'" said Amy Worley, VMLY&R's global chief connections officer. "[They're asking] how they can have a marketing strategy that's bigger than their media plan. They're thinking about paid, earned, shared, owned and all the places we could be. Organic social is part of that."
Worley continued, "Marketers are being challenged to do more with less. They realize then that they're too reliant on paid media."
The renewed focus on organic has some brands going back to basics and asking agencies to help them suss out what their social personas should be now. Some agency execs say that the ask for help with social personas has been part of recent pitches.
"I wouldn't say it's a lot of pitches but it's certainly more than before," said Mona Gonzalez, Pereira & O'Dell's chief growth officer. "Mostly because they need a strong organic content strategy because paid is getting less effective. I haven't heard any new or existing clients say 'social persona' but it's just another way to say social brand guidelines."
Grant Ogburn, U.S. chief growth officer of UM, said he has also seen asks for social persona help from marketers. "How we view it is like a fictional representation of a brand's target audience," said Ogburn. "Some of the best examples are the fast-food brands on social: humorous, witty, on the pulse of what's happening in culture. They work because they exude the brand's values while infusing humor to attack the competition. Personas must remain consistent to maximize impact."
While social personas aren't a new concept — agencies have been crafting them for brands since social media began, often with playbooks on how to do so — marketers' renewed focus on them comes as some brands seek to zero in on niche communities to stand out on social.
"For a while I think things were getting very, very stale," said Gahan. "Facebook and Instagram were dominant and the overwhelming emphasis was on paid media which is so much more straightforward. Persona and humanity across social wasn't as front and center."
Now that's changed — and marketers have to adapt.
3 Questions with Caroline Gregory, global brand director of Axe body spray
To promote a new product earlier this year, Axe launched a ratio campaign to get in front of Gen Z. What does it mean to be ratioed and why does Gen Z care?
Ratio is a term for owning the conversation. If you post something and my comment on your post gets more likes than your original post, then I ratioed you. It was really bringing this fantastic data that we had, because we did a blind study, where we tested these new fragrances against really high end, luxury, big fragrances, Chanel, Polo Sport and Versace Pour Homme. Seventy-three percent of guys preferred their favorite Axe fragrance over these fine fragrances. Therefore, we wanted to bring that to life in a really fun way, which is where ratio came in.
How has gaming been a sustainable part of Axe's marketing strategy?
As opposed to being brand-led, we're audience-led and therefore, we'll always be in the passion point areas of where guys are, in which gaming is one of them. We're quite flexible with that because we have a very deep social listening program. We're always looking into where the conversation is and where Axe has an authentic role to fuel the conversation is where we'll go in.
What new strategies or media channels has Axe tested? How has that worked out?
[With a recent campaign,] it's the first time we've used 3D out-of-home on Axe. The Times Square billboard was the first time that we've used that before. We have also used on TikTok the branded effect, which has been phenomenal thus far. The numbers [of impressions] go up every moment. We always have a mix of both organic and then paid on top [TikTok strategy]. — Kimeko McCoy
By the numbers
Streaming has continued to creep up year-over-year, both in terms of ad spend and viewership. With streaming on the uptick, advertisers have struggled through growing pains, especially when it comes to data fragmentation within connected television. That said, a new report from analytics company App Science takes a look at who is watching what, giving advertisers insights into audience viewing habits. See below for details:
African American audiences are most inclined to have a subscription to Starz and are 39% more likely to stream on this app vs. general market.
Middle Eastern audiences are 2.4 times more likely to have parenting apps and 81% more likely to have beauty apps than the general market.
White audiences are 49% more likely to download Chimani, an app with national park travel guides, than the general market. — Kimeko McCoy
Quote of the week
"Even in difficult economies, most people still shop."
— Andy Jassy, Amazon's CEO, during the company's earnings call, which may help explain why ad spending isn't reflecting the current economy
What we've covered
Want to discuss this with our editors and members? Join here, or log in here if you're already a member.
https://digiday.com/?p=502030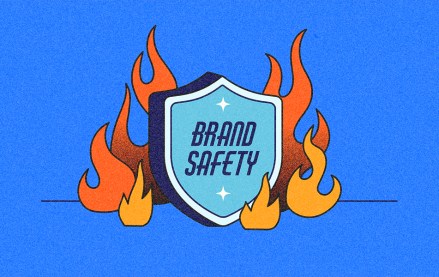 November 28, 2023 • 6 min read
"Major brands' search ads can appear on piracy, pornographic and sanctioned websites," research claims.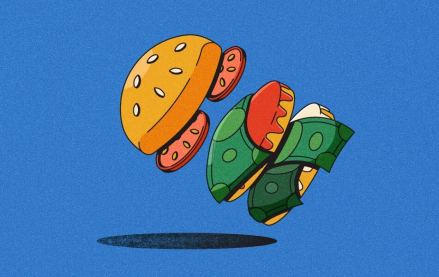 November 28, 2023 • 6 min read
As more influencers look to get into food content creation, brand opportunities are following.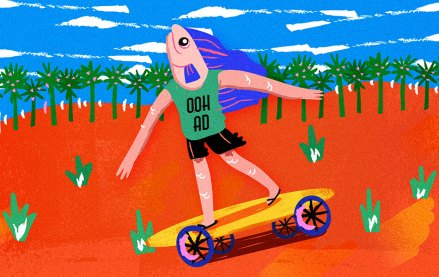 November 28, 2023 • 7 min read
As major marketers like Maybelline experiment with faux OOH, more marketers are open to the idea.