Commerce media grows more dominant by the year, forcing media agencies to keep pace with change
May 1, 2023 • 5 min read
•
•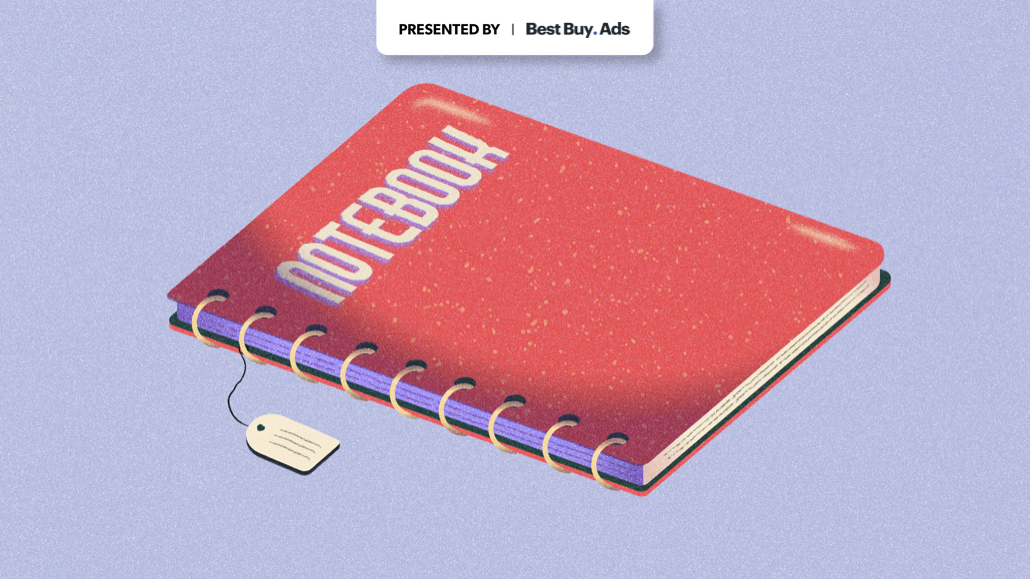 This article is part of a limited series exploring the challenges and opportunities associated with commerce media, from e-commerce to retail media networks. More from the series →
As the media and marketing industries grapple with economic worries that just won't let up, instinctually marketers and agencies have turned to performance-driven options that deliver a quick and obvious return on investment.
Tie in that the pandemic put e-commerce into hyperdrive as people were stuck at home, and the result is an alignment of scenarios has led to the explosion of commerce media in the last two years.
And any media agency worth its salt at this point needs to have a competitive commerce offering. "It's almost table stakes to almost any RFPs that we are putting out these days," said one media agency executive.
This vast landscape that is commerce media encompasses both swaths of e-commerce terrain dominated by Amazon (which now is feeling some competition from live shopping alternatives) and continents of retail media networks both large and small. Together they represent some $1.3 trillion in enterprise value (all the money generated from sales and ad revenue together), according to McKinsey, which last year wrote a somewhat definitive report outlining its potential.
Although alternatives like live shopping have their appeal, the bulk of growth in the commerce media world lies in retail media networks (RMNs), which have been sprouting up faster than mushrooms in a rainy forest. While the Walmarts and the Albertsons currently dominate the space with the size of their operations and the connections they've made to either media companies or fellow commerce media players, it seems every retailer that's sitting on valuable first-party data is setting up its own RMN to harness this moment in time.
"Whatever the pace of e-commerce sales, advertising spending by packaged goods companies on retail media channels will most likely outpace e-commerce growth given the ongoing establishment of new media offerings from these retailers," wrote media industry analyst Brian Wieser in February.
The other factor that helped to jumpstart commerce media in the last two years is third-party cookie deprecation. "The deprecation of third party cookie makes it harder to target and place media against desired audiences across the web, and it's a massive change to digital media," said Frank Kochenash, CEO of Omnicom Transact, which coordinates commerce media activity across the holding company. "I'm not sure how planned this was, but retailers have come to realize that when it comes to purchase data they have, it's very valuable data — because they have the purchase behavior" data that every marketer and agency wants access to.
How to keep up
Media agencies are furiously trying to stay abreast of the options in front of them. Several of the holding companies have put commerce media czars in place to facilitate the breaking down of silos internally, to deliver more coherent retail media strategies that also take into account e-commerce options.
For example, Kochenash took his current post just last year (he acknowledges he operates most closely with Omnicom Media Group). His job is to centralize commerce media efforts on behalf of the holding company's clients, which range from the obvious CPG types (Unilever, Johnson & Johnson) to automotive (Nissan, VW) and QSR (McDonald's).
"When it comes to e-commerce, retail media has been interfacing with our media agencies and our commerce group agencies," said Kochenash. "With our agencies, we plug in and support them with those two types of of expertise. It helps our clients align their shopper and commerce and e-commerce plans with their brand media plans. It's also consultancy and strategy, as well as tools and data-driven discovery and budgeting."
Omnicom is not alone in coordinating its efforts around commerce media to harness its opportunity. WPP's GroupM is among the most aggressive in pushing its commerce and retail media units together. And spending has continued to grow. In December, GroupM increased its 2022 forecast for the category to $110.7 billion, up from $101 billion in September. But rather than coming from advertising budgets, media agencies are working hard to blend in billions of dollars in trade and shopper marketing budgets.
Where the dollars come from
In fact, McKinsey reports that something close to 80% of the spend toward retail media is incremental from existing trade/shopper marketing. A survey it conducted in 2022 of 188 advertisers shows about 50% of spend comes from net new budgets, and about 30% comes from other marketing channels (brand/upper funnel and other digital).
Not everyone is buying ads for retail media networks. Some client budget cuts are making it hard to buy ads across every platform they want to test, according to Duane Brown, CEO and head of strategy at Take Some Risk, a Toronto-based performance marketing agency.
"The appeal is there, if you know your customers shops a lot of Walmart or one of those large retail chains," Brown said. "There could be other customers who don't know about you that you can get in front of. Makes a lot of sense as a test if you have the budget and runway."
The world of commerce media stands the potential to benefit from newer tech innovations such as artificial intelligence, said Kristi Argyilan, senior vp of retail media at Albertsons Media Collective. "AI can have a significant impact on the foundation of how and what we execute, but it also can lead to brand new innovation," Argyilan noted. "Think of a lot of the tasks that humans still have to touch — simple things like optimizing campaigns — AI can actually accelerate that and get us to where we can do many more optimizations in a given campaign."
Too much of a good thing?
But any new form of media activation eventually hits a pothole or two — in commerce media's case, it's a growing tension between advertisers the more aggressive RMNs. Notably, some marketers have felt a pressure to spend ad dollars on the retailers' media networks if they want to maintain strong presences in retailers' brick-and-mortar locations. Media agencies are stuck in between in trying to defuse those pressures.
Ultimately the relationship between retailer and marketer is changing irrevocably. And media agencies need to tread carefully to ensure that changed relationship doesn't result in them getting frozen out of the equation.
"It's somewhat under-appreciated how what's happening here is making a pretty fundamental change to the economics of retail," said Omnicom's Kochenash. "This also goes hand in hand with a pretty fundamental change to the relationship between the retailer and the brand where it was strictly supplier-customer and now, it kind of goes both ways. We'll see how that plays out."
https://digiday.com/?p=501419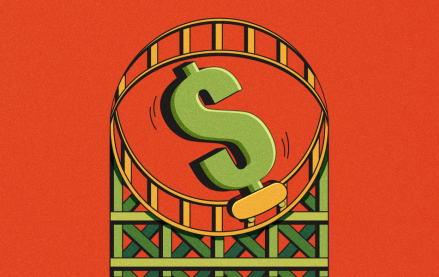 November 27, 2023 • 5 min read
This year's holiday spending season indicates earlier sales periods and audio trends that could attract more Gen Z consumers. Additionally, artificial intelligence and measurement will play a bigger role during these competitive times.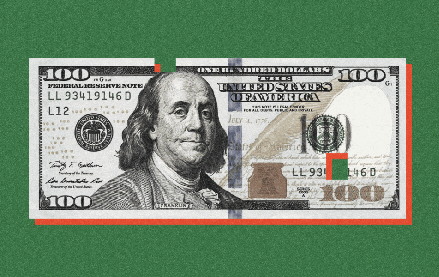 November 27, 2023 • 5 min read
Last week was largely overshadowed by all the drama around OpenAI, but it was also a big week for some of the startup's key rivals and partners.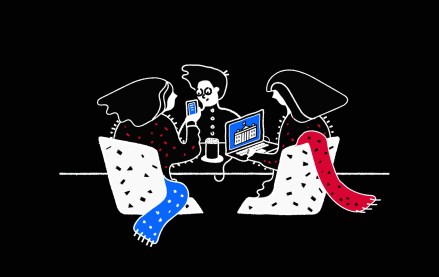 November 24, 2023 • 3 min read
With ongoing world conflicts and an upcoming presidential election, 60% of workers say they've talked politics with coworkers in the past year. But polarized viewpoints are also causing tensions at work.