Why advertisers are still waiting on the CTV promised land
April 7, 2023 • 5 min read
•
•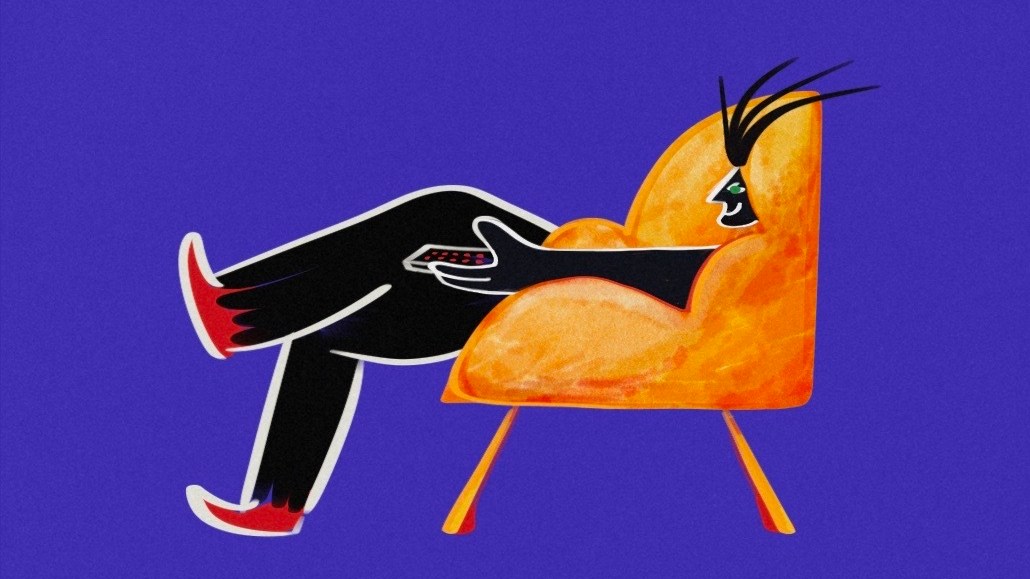 Ivy Liu
For the last decade, advertisers have predicted the proverbial death of linear television — and thus linear television advertising — at the hands of everything from the digital video recorder, digital advertising and now, the rise of streaming and ad-supported video. But even as the digital video market is on fire, it won't leave linear TV in ashes, agency execs say.
While digital video, which incorporates everything from video on social to streaming (namely connected TV), has a more captive audience than ever, fragmentation and murky measurement makes it shaky ground on which to build the bulk of a video ad strategy, said agency execs. CTV's growing pains, which touches on a variety of challenges from data fragmentation to wranglings over pricing, have been a point of contention since at least last January– and they continue to be.
"We've made it to the promised land, but the promised land looks a bit like where we've just been in the sense that there's huge fragmentation across the digital media landscape," said Andrew LaFond, ‪vp and executive director of media and connections at R/GA. "We made it to the future [but] the future has its own challenges that we need to work through."
Overall, the industry is increasingly shifting linear television dollars to digital ad budgets. In Q1 of 2022, 43% of brand professionals said they weren't spending any of their marketing dollars on TV, according to Digiday+ Research. That figure increased slightly to 48% by Q3 2022 and then again to 49% in Q1 of this year. Meanwhile, 59% of the brand professionals who said they spend on TV advertising put a moderate portion of their budgets toward CTV, per the research.
For the first time ever, U.S. adults are expected to spend more time watching digital video, via Netflix, TikTok and YouTube than traditional television, according to Insider Intelligence. On average, people will watch 3 hours and 11 minutes of digital video this year in comparison to 2 hours and 55 minutes of traditional TV. While things like TikTok count as digital video, it's not perceived or valued the same as streaming or what's considered premium content featured on platforms like Hulu, Netflix or HBO Max.
However, where eyeballs are going, advertisers and their dollars are sure to follow, namely spending on CTV, which is expected to account for 7.3% of ad spend this year, up from 6.1% last year, per Insider Intelligence. In fact, Mondelēz-owned brand Chips Ahoy's has shifted its ad spend almost entirely away from television to focus on social and digital ad channels to reach a younger audience. Those digital ad channels include TikTok, Instagram, Twitter and connected TV, per the company.
At R/GA, some clients have never advertised on linear, leveraging digital video ads as the entry into video advertising, according to LaFond.
Much of that is thanks to digital video's flexibility in both media buying and creative, an uptick in viewership, as well as improved measurement and targeting capabilities. The latter still has a ways to go in since it remains riddled with flaws, agency execs say — but that's not a new problem. Even as marketers are shifting ad dollars to follow audience eyeballs — away from broadcast television to streaming — measurement, frequency and targeting issues that have long been part of the streaming space continue to linger.
"The measurement part is a challenge. Even trusting and knowing that your ads are going to show up where you want them to is a challenge, and that you're not over-serving on one platform," said Andy Rhode, head of media and social at Fallon ad agency.
Video advertising in general has always been hard to measure, but the CTV landscape is saddled with curious reselling practices and fears of ad fraud. The collective measurement strategy, it seems, is "take our word for it," relying on delivery on impressions rather than conversions or a lift in brand awareness to determine success, executives say. (Read more on CTV's awkward path to success here.)
There's also CTV's hefty price tag. In some cases, an agency executive who spoke to Digiday anonymously said CPMs can range from $40 to $50 or up to $80, depending on the content that's being advertised around. In other cases, premium CTV CPMs can range upwards of $30 in comparison to paid social ads, which hover in the single digits, according to Nitin Sinha, vp, head of paid media at Laundry Service ad agency. Even with talk of economic uncertainty looming, agency experts say CTV is worth it simply because the audience is there and the media buys are more flexible than linear. (Agency executives did not offer specifics on television CPMs.)
"We're not seeing that the CPMs are so high that it's becoming prohibitive, but it is high enough that we're constantly reevaluating our investment levels in CTV," he said.
A few years ago, advertisers set linear television media spend as their baseline, supplementing in digital video to deliver incremental reach, according to Sinha. That has since been flipped on its head, with advanced advertisers now prioritizing digital video, but supplementing with television for live events, like sports, award shows and other tentpole moments. (Agency executives declined to offer specific figures around television and streaming ad budgets.)
That said, there's still value in linear TV advertising, which has suffered a decrease, rather than a decimation, in spend in light of digital video's rise.
"If consumers are still spending that much time in that space, it's clearly a really important channel for us to continue to invest in," said Jamie Rubin, evp and executive director of media at 22squared. "It still plays a really important role in the mix for our clients and I don't think we'll see that go away anytime soon."
https://digiday.com/?p=498605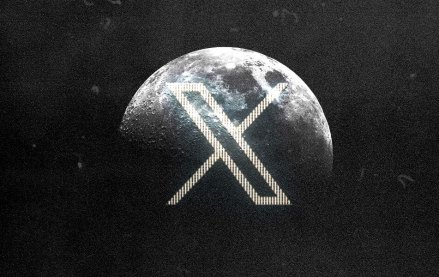 November 30, 2023 • 4 min read
In the packed DealBook conference in New York yesterday, owner Elon Musk bluntly told them to shove it.
November 30, 2023 • 2 min read
WorkTok, or CareerTok, is in full force. Combined, those hashtags on TikTok have over four billion views and it is benefiting Gen Z.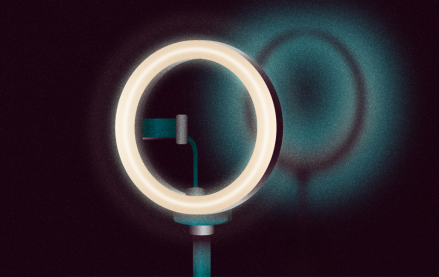 November 30, 2023 • 5 min read
In this week's Digiday+ Research Briefing, we examine how brands have been upping their TikTok investments this holiday season, how Lyft and the MSG Sphere are positioning themselves as ad opportunities beyond OOH, and how publishers are committing to building their events businesses in 2024, as seen in recent data from Digiday+ Research.