Marketing Briefing: Marketers 'optimistic' after WGA strike's potential resolution, but aren't expecting ad dollars will return just yet
September 26, 2023 • 5 min read
•
•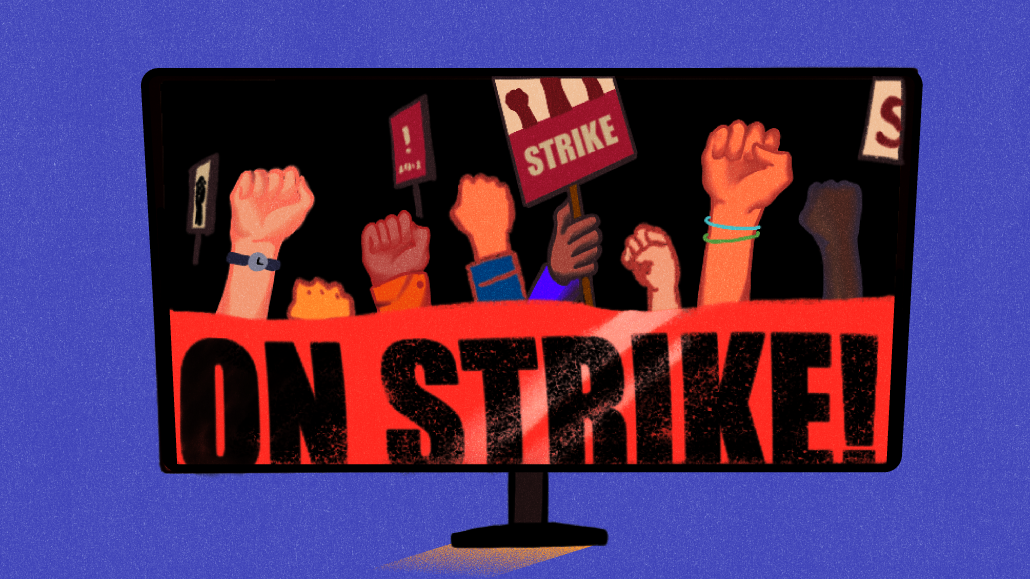 Ivy Liu
This Marketing Briefing covers the latest in marketing for Digiday+ members and is distributed over email every Tuesday at 10 a.m. ET. More from the series →
Late Sunday evening, the Writers' Guild of America (WGA) and the Alliance of Motion Picture and Television Producers (AMPTP) announced they had reached a tentative agreement after 146 days on strike. While marketers and agency execs don't expect budgets to move back to the entertainment industry yet this year given this development, all eyes now pivot to the ongoing SAG-AFTRA strike.
The timeline for a return to business as usual — whatever that may mean now — is yet to be determined. The WGA strike of 2007/2008 lasted for 99 days before a deal with the AMPTP but actors were not also on strike at that time. Until the tentative agreement becomes a deal that is then ratified by its members, the WGA has suspended picketing for its own purposes and instead encouraged members to support the actors on strike by joining SAG-AFTRA's pickets. SAG-AFTRA, meanwhile, has congratulated the WGA on its deal and urged the AMPTP to return to the bargaining table. That strike is expected to still impact programming, such as the talk shows as they may struggle to book guests who are still on strike, though Stacey Stewart, U.S. chief marketplace officer, UM, said she's "cautiously optimistic" both negotiations will be resolved soon.
Even if daytime and late night shows return as SAG-AFTRA awaits a deal, marketers and agency execs don't expect an immediate return of ad dollars to those shows. The immediate impact of the WGA reaching a deal with the AMPTP will likely be minimal to overall ad spend.
"It's certainly good news for the media industry that the strike is getting resolved," said Eric Perko, founder and CEO of indie media agency Apollo Partners. "While we could see some brands jumping back to support the relaunch of shows, we do not anticipate an immediate swing back of investments until schedules are certain. With Q4 starting next week, many brands will have already finalized their plans for the rest of the year."
Kelly Metz, managing director, advanced TV at Omnicom Media Group North America echoed that sentiment. "While the WGA resolution is good news for the industry, we're not likely to see more money coming back in until the SAG-AFTRA dispute is resolved," said Metz, adding that recent news of Amazon Prime Video's ad plans last week will likely "spur activity in the meantime."
All that said, even if the WGA strike's potential resolution won't see massive dollars coming back to the market, the potential for a tighter scatter market for Q4 was already on the table. The potential WGA/AMPTP resolution could make it an even tighter market even if the impact isn't expected to be a big one.
"In general the TV scatter market has remained very active throughout the strikes so given new programming may be on the horizon sooner than originally expected, I would anticipate we will continue to see a strong demand as new prime programming returns late Q4/early Q1 '24," said Susan Rupert, vp of media at Rain the Growth Agency.
3 Questions with Melissa Waters, CMO of work marketplace Upwork
How is AI impacting Upwork's internal workflow?
We've seen this incredible rise in AI engagement on our platform. When we compare Q4 of 2022 to Q2 of 2023, we see a 10x increase in AI-related job posts. We see a 15x increase in AI-related searches on our site. We're kind of this barometer for what's happening in the world of work — and a barometer for what's happening in work trends.
Has the company used it for marketing efforts at all?
We just did a partnership with OpenAI. We've done a partnership with Jasper on behalf of our talent and our clients. But we're also using those tools internally. We are using things to help solidify and make more efficient [including] our content marketing practices, writing, editing, content creation overall.
There's a lot of hesitancy around AI, especially around data privacy, copyright and more. Is that a similar story at Upwork?
We are not in a position — I don't think anybody is — to just unleash the AI to do the work without human intervention. We very much believe … that this is a tool. This is a tool that will be used just like other tools that have been used in the past. But it doesn't mean that there won't be room for human intervention or human leadership in service of using that tool. We very much take the position that this is a one plus one, human plus new tool dynamic, not a situation in which one replaces the other. — Kimeko McCoy
By the numbers
It's no secret that the U.S. in recent years has become increasingly polarized, with politics impacting everything from media buying to brand messaging. Recent research from HR company HiBob reveals how politics show up at work. See key figures from the survey below:
39% of respondents say that a company's political stance will deter them from accepting an offer to join a company, and only 35% say that it will not deter them.
61% of respondents say that sociopolitical discussions should be kept out of the office, and 66% say they should be kept off of company communications channels like Slack.
57% of respondents say that sociopolitical discussions should be kept off of business-related social media, and 43% feel that companies should take action and prevent employees from posting their political opinions. — Kimeko McCoy
Quote of the week
"The reason these short-form channels [TikTok, Instagram Reels, YouTube Shorts] are doing so well, is because we've moved from a channel-specific model, where you [marketers] had first-mover advantage by just being a part of Instagram or being a part of YouTube or being a part of whatever platform. Now, you [marketers] have to have points of differentiation."
— Shray Joshi, founder and CEO of Good Peeps, when asked about the short-form video boom and why agencies are focusing on the format over the platform
What we've covered
https://digiday.com/?p=519329
December 8, 2023 • 3 min read
For Atlas Creative, expanding into Roblox is not solely a play to scale up. The company believes there are concrete benefits that will come with having a hand in multiple metaverse platforms.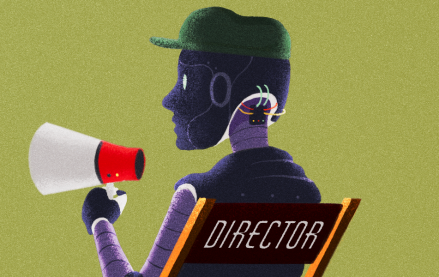 December 8, 2023 • 5 min read
Since ChatGPT became a breakout hit, the names of numerous AI companies and products have entered the cultural vernacular.
December 8, 2023 • 4 min read
Even as linear TV ad spend declines, 23andMe is reinvesting in the channel to boost brand awareness.