Why brand strategists are revisiting the idea of brand purpose in a post Roe vs. Wade society
July 14, 2022 • 4 min read
•
•
Ivy Liu
The Supreme Court's decision to overturn Roe vs. Wade pushed advertisers to jump into action, with many making promises and pledges to support reproductive rights. The elimination of the constitutional right to an abortion is just the latest controversial ruling in a string of many handed down by the Supreme Court.
With SCOTUS's next term expected to be as contentious as the last, and historians point to the rise of white supremacy and fascism here in America, brand strategists say advertisers need to do more than roll out positive PR campaigns if they hope to be on the so-called right side of history.
"What [some brands] really believe is in white supremacy," said Rachael Kay Albers, creative director and brand strategist at RKA Ink, a branding and marketing agency. "That's what their actions are proving. And yet, they're using PR campaigns to tell the public a different story."
For example, telecom giant AT&T joined the slew of companies promising to reimburse travel expenses for employees seeking out-of-state abortions. At the same time, it came under fire after news outlets reported that the company was, "the biggest corporate donor, sending more than $1 million to backers of these [anti-abortion] laws in 13 states," Business Insider reported. (AT&T did not respond to request for comment in time for publication.)
And last spring Atlanta-based brands like Delta Air Lines, The Home Depot and Coca-Cola faced backlash and calls for boycott from grassroot activists who criticized the brands for taking a soft stance on Republican-backed voting legislation, which caught the name Jim Crow 2.0. It's also worth noting that Delta specifically faced major blowback given its political donations to the sponsors of that legislation, according to Slate.
The advertising industry at large has failed to follow through with public promises made to support racial justice for Black people in America, according to Naakie Nartey, strategy director of content and brand at Dagger ad agency. When looking at the social issues of today, from abortion rights to voter suppression, "it's difficult to assume these topics would follow a different trend," Nartey said. Meaning, since brands let racial justice fall by the wayside, it raises the question if issues such as abortion, voter suppression, marriage equality and others will meet the same fate.
The pressure on brands to voice their support for social issues has been mounting for at least the last two years, reaching a fever pitch after the murder of George Floyd and the rise of the Black Lives Matter movement. Yet, advertisers have notoriously treated these moments as "tentpole events" for marketing messages as opposed to the massive calls for awakening that they are, said Jess Weiner, founder and CEO of Talk to Jess, a strategy and consulting company.
"They've got to be part of real systemic change, whether that's money, whether that's corporate policy, whether that's withdrawing support [for political candidates who do otherwise]" she said. "They can't get on the right side of this issue without taking a risk."
To Weiner's point, U.S. companies like Starbucks, Amazon and Nike have committed to cover travel-related costs for emplolyees wishing to obtain an abortion in another state. (Not all employees, however, are covered and whether or not there will be legal implications has yet to be determined.)
That's not to say every brand needs to have an opinion on everything. According to Deb Gabor, founder and CEO of Sol Marketing, a brand strategy consultancy, "Sometimes, neutrality is a stance." She added that a brand could ruin its reputation, and thus sales, by picking and choosing issues that aren't aligned with its DNA.
It's an ongoing debate in the marketing industry, considering the social responsibility of brands and businesses. Oftentimes, brands will find themselves pitted against making money or being ethical, as "those two things are often in conflict," Albers said. Still, as much power and influence companies have, there's something to be said for brands who do take a stand.
"We live in a globalized society, where even more than our individual governments, the brands, especially the multinationals, they run the world," Albers said. "It's inevitable that we do need brands participating in the change."
If the last two years have proven nothing else, it's that brands are ultimately risk-averse and it'll take time to authentically support the issues of today, said Nartey.
"It takes hard work and intentional action over an extended period of time to make a true impact," she said via email. "And brands have to honestly ask themselves if they're in it for the long haul."
https://digiday.com/?p=455856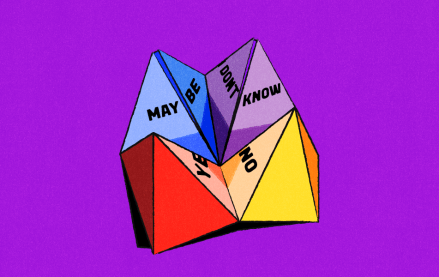 October 3, 2023 • 5 min read
•
•
Overall there's more due diligence from marketers when it comes to influencer marketing efforts now, according to marketers and agency execs, who say that there's been more rigor over the last year, and especially over the last six months.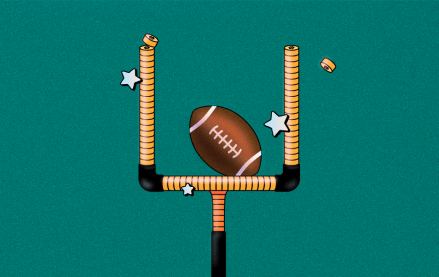 October 3, 2023 • 3 min read
•
•
The collaboration between the Los Angeles Rams and Snapchat goes back to 2020 as the Rams made became the first NFL team to conceive a Snapchat AR experience, affording fans the opportunity to virtually wear the team's recently unveiled uniform.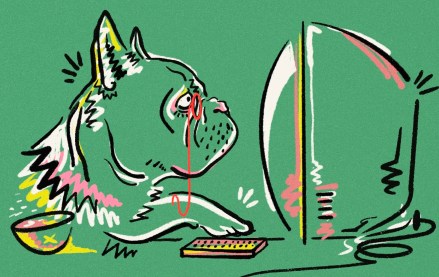 October 2, 2023 • 7 min read
•
•
When it comes to agencies, both of Meta's older sibling social media platforms may be past their primes.