Amid WGA strike, marketers, agency execs 'working with media partners to understand contingency plans'
May 3, 2023 • 4 min read
•
•
Ivy Liu
On Tuesday, the Writers' Guild of America began a strike after six weeks of negotiations broke down between the guild and the Alliance of Motion Picture and Television Producers — which includes Netflix, Amazon, Apple, Disney, Discovery-Warner, NBC Universal, Paramount and Sony.
Marketers and agency execs say that they are watching the strike closely to understand what the impact may be for advertisers in the coming weeks but that it's early days and difficult to read the tea leaves. Advertisers are already asking questions about the length of the strike, according to agency execs, who say they hope it can be resolved soon.
Production for late night television shows like The Tonight Show with Jimmy Fallon, Jimmy Kimmel Live, Late Show with Stephen Colbert, The Daily Show, Last Week Tonight with John Oliver, Real Time with Bill Maher and Saturday Night Live have shut down. It's the first ripple effect of the strike; WGA picketers were also present at Peacock's NewFronts presentation on Tuesday. The WGA and the AMPTP did not return a request for comment.
"As far as the upcoming slate of programming, the summer season is heavy on reality so there will be less of an impact there," said Stacey Stewart, U.S. chief marketplace officer, UM. "We're watching developments closely and are optimistic that the strike will be short, but we are working with media partners to understand contingency plans."
For those advertisers who had ad deals with late night shows, agency execs are "identifying those dollars and what you're able to do with those dollars" to pivot elsewhere, likely to digital content, explained Carrie Drinkwater, chief investment officer at MediaHub. Contingency planning and force majeure clauses in advertisers' deals that have become more common following the pandemic "created the dynamic of being able to pivot," noted Drinkwater, adding that when it comes to the strike, "most people thought it would happen."
The last WGA strike occurred during the 2007-2008 and lasted 100 days before the WGA and the AMPTP reached an agreement. Since then, how television and movies are made and consumed has changed dramatically with the rise of streamers. While ad dollars have followed audiences with the shift from linear, broadcast television to streaming, the way that writers are paid for linear versus streaming differs dramatically.
"If the networks are still generating revenue — and we know they are — the writers need to be compensated for that," said Drinkwater. "Even though consumption has shifted, it's still being consumed."
In a statement, the WGA said the AMPTP's companies were in an "immovable stance." "From their refusal to guarantee any level of weekly employment in episodic television, to the creation of a 'day rate' in comedy variety, to their stonewalling on free work for screenwriters and on AI for all writers, they have closed the door on their labor force and opened the door to writing as an entirely freelance profession. No such deal could ever be contemplated by this membership."
The AMPTP said in a statement that its member companies "remain united in their desire to reach a deal that is mutually beneficial to writers and the health and longevity of the industry" and that it was "willing to engage in discussions with the WGA in an effort to break this logjam."
The changed nature of content production from the traditional broadcast schedule of the last strike to now means that there's a backlog of already shot content but how long that will last depends on the strike, said Jennifer Cowan, vp of entertainment at The Marketing Arm who specializes in product placement and brand integration.
"We're looking at this as a day-by-day proposition as we're looking at our clients and our brands who are working with shows," Cowan said, adding, "So far [clients] are good. Every status call starts with this but if we're [still on strike] in July that could impact us."
Outside of NBC's Peacock NewFronts presentation on Tuesday in New York, a group of picketers protested the failed negotiations.
"This strike is not a stressor for advertisers," said Kelsey Chickering, principal analyst at Forrester. "Either they will continue spending with the networks at a potentially lower negotiated cost or they will move their dollars to other 'entertainment' media. If consumers stop watching late night re-runs, advertisers can easily reach them on TikTok and YouTube."
https://digiday.com/?p=502309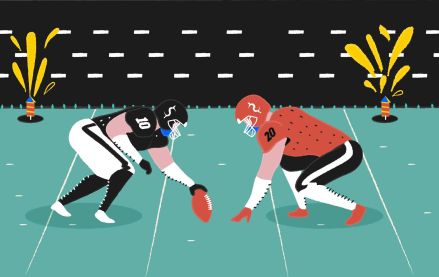 December 6, 2023 • 4 min read
In response to this challenge, the NFL's Detroit Lions have adopted a proactive strategy, introducing an extra channel for their local NFL broadcast. The objective is to broaden advertising opportunities, leverage direct-to-consumer distribution, and establish stronger connections with local fans, with the ultimate goal of increasing preseason viewership.
December 6, 2023 • 4 min read
It's been over a decade since the most recent entry in the wildly popular "Grand Theft Auto" series came out in September 2013, meaning anticipation for "GTA 6" has been building for years. Rockstar titled yesterday's trailer as "Trailer 1," making it clear that the company is poised to launch a massive marketing campaign in the lead-up to the game's 2025 release.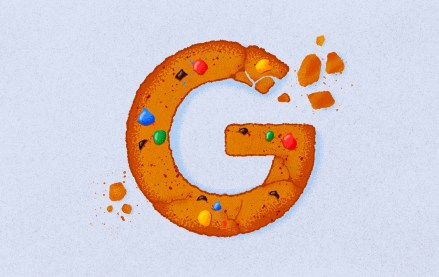 December 6, 2023 • 4 min read
A healthcare client that decided to scrap all conversion tags and cookies within weeks provides a case study for what will likely be a common experience in a year's time.