Marketing Briefing: As the CMO role continues to change, some organizations turn to a 'fractional CMO'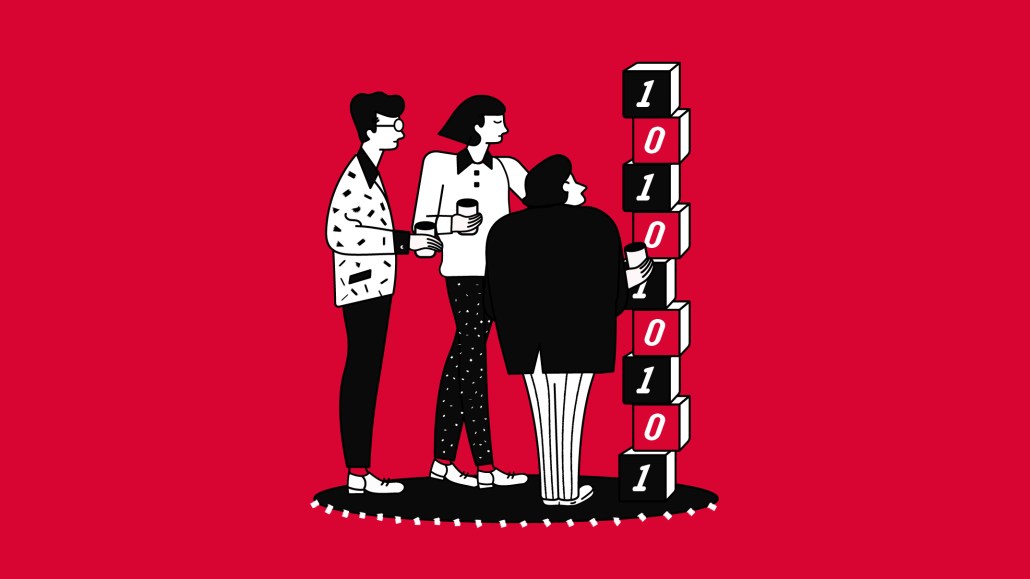 Ivy Liu
The job of the CMO is ever-changing — seemingly getting more difficult in scope with fewer resources as CFOs continue to squeeze marketing budgets all the while dealing with a short tenure in the position.
It's no surprise that given those constraints, as well as the ongoing hybrid work environment, some organizations have opted to hire part-time CMOs or "fractional CMOs" — people who will do the job on a part-time basis for a contracted length of time to serve the role of the CMO.
While the position isn't new — one fractional CMO said he had been working with brands in that capacity for nearly eight years — it's getting a bit more attention recently, according to those who've worked as fractional CMOs and say they've gotten more requests recently as well as industry analysts.
"There are a couple reasons the fractional CMO may be more common now," said David Camp, co-founder and partner at brand consultancy Metaforce, adding that he's served as a fractional CMO before. "The turnover rate for CMOs is pretty high. The marketing leader is the one that gets the blame for slow or no growth — whether it's a marketing problem or not they get the blame. There's lots of churn [in the role] and companies may not want to get a new CMO until they've figured out their strategy. Or it could be economical."
Nick Primola evp and head of the ANA's CMO global growth council, echoed that sentiment: "It's been going on for a while in different forms. There's more structure to it now. More visibility and growth over the last couple of years."
Tenure for a fractional CMO position varies but is typically somewhere between six to nine months. Types of brands that use a fractional CMO also vary. More established brands may be looking for an interim CMO or a second set of eyes to work with a less-seasoned CMO. Upstarts, meanwhile, may be on the hunt for a full-time CMO but recognize they need help to build marketing capabilities in the meantime.
With CFOs more in control, especially over the pandemic, budgets got tighter and marketers were under more pressure. That will likely continue with a looming recession. Of course, that's one of a number of issues CMOs continue to face including tenure, expanded roles, data privacy shifts and more.
While Camp has seen requests for fractional CMOs increase in recent years he believes it's more about a shift in how marketing organizations function now — they're "more fluid, less traditional than they used to be" as well as the hybrid work environment — than a total increase in the need for the role. Others say the talent market due to the hybrid work environment has made it more difficult for companies to hire management talent now, making the possible need to tap fractional or part-time CMOs more necessary.
At the same time, it's important that fractional CMOs be integrated into the organization during their contract lengths, according to fractional CMOs.
"There's a big difference between a fractional CMO and a freelancer or consultant," explained Eli Pakier, fractional chief strategy and chief marketing officer, The Field Trip Department.
"A consultant has a mercenary connotation. You swoop in, make recommendations and get out. A fractional CMO shares emails, compliance, tech. You remove lines between being an external partner and being part of the management team. You feel like you're part of that company."
That can make the role difficult to navigate for some. One fractional CMO who requested anonymity explained that "You have a scope and as you dig deeper, you unearth different problems with the business, more that needs to be solved. Do I solve those problems or someone else in the organization does it? There's not a right or wrong answer but it's weird when a consultant becomes your boss."
Whether a company will use a fractional CMO — and whether it becomes more of a common position — will likely come down to how the C-Suite views the CMO position and that's something that continues to fluctuate. 
"It all comes down to how the CEO thinks of marketing," said Dipanjan Chatterjee, vp and principal analyst at Forrester. "If marketing is a vital organ of the company, the repository of all customer knowledge, endowed with stewardship of that most valuable asset — brand equity — then the idea of having anything less than a wholly committed leader is ludicrous."
Chatterjee continued: "Is it in the enterprise's interest for the builder of the long-term brand and the nurturer of customer lifetime value to be fractional? Can a fractional CMO be an equal partner in the suite of a CEO's trusted advisers? Can a customer-obsessed company thrive with a fractional marketing leader? My guess, on all three counts, is no."
3 Questions with Jay Wolff, svp of revenue and partnerships at KERV Interactive
Talk to me about the future of shopping or "shoppifying" digital video. Why does it matter to marketers?
We're at an inflection point. Retail e-commerce is going to be over $1 trillion this year. And you also have advertisers spending in video. Almost $63 billion will be spent in online video this year. Both video and e-commerce are exploding. Video is such a core component of marketer strategies, and really video has always been an upper funnel tactic. There's a potential recession approaching and advertisers and marketers are going to need to have the most bang for their buck. Through technology automation, artificial intelligence and machine learning, we can basically connect the dots between the content and the commerce through that interactive precision.
As it becomes increasingly important to marketers, how is your team marketing yourselves to clients?
Obviously, there's a lot of noise in the marketplace. We are trying to educate the marketplace on the future of video commerce. That's one of our core tenets is to educate, inform, and allow these marketers, agencies and publishers to see that there are ways to make content work harder. We are trying to think out of the box. So we bought hoodies for our clients. We're all about thought leadership and white papers.
What do you think the future shoppable video looks like?
The trend was to make traditional push online ad formats more shoppable. Within the next 12 to 24 months, that's going to grow with speed. CPG and retail, two verticals where shoppable are core components, shoppable media will be part of every plan. It's all about this tandem, commerce and video coming together. and the companies that can help marketers thrive under that guise and have real technology behind it will be the winners. — Kimeko McCoy
By the numbers
As Apple and Google data privacy initiatives have hampered attribution, marketers have ramped up efforts to build online communities in hopes of boosting brand awareness and retaining shopper attention. However, new research from ad agency R/GA reveals that brand community initiatives and reward programs aren't as incentivizing as marketers may think. Find details from the report below:
21%, or about one in five customers, are a member of brand community initiatives and communities have little impact on satisfaction.
Less than a third (32%) of survey respondents strongly agree that they are rewarded with things that matter to them.
More than 70% of attributes that contribute to customer satisfaction are linked to customer confidence, according to the survey. — Kimeko McCoy
Quote of the week
"[Brands have] got to be part of real systemic change, whether that's money, whether that's corporate policy, whether that's withdrawing support [for political candidates who do otherwise]. They can't get on the right side of this issue without taking a risk."
— Jess Weiner, founder and CEO of Talk to Jess, a strategy and consulting company on why brand strategists are revisiting the idea of brand purpose in a post-Roe vs. Wade society.
What we've covered
https://digiday.com/?p=456500