'It's a head scratcher': The cases for and against Netflix picking Microsoft to power its advertising business
July 15, 2022 • 9 min read
•
•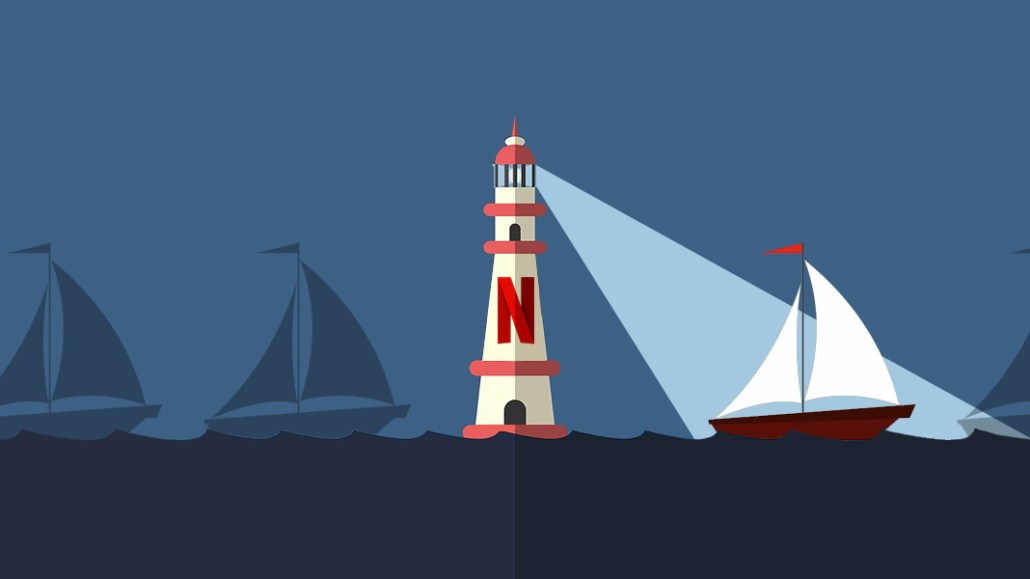 By Tim Peterson, Ronan Shields and Seb Joseph
Netflix caught the TV and streaming ad industry by surprise when the company announced on July 13 that it had picked Microsoft to be its global ad tech and sales partner to support its impending ad-supported tier.
"It's a head scratcher," said one agency executive.
Google and Comcast had reportedly been the frontrunners to win Netflix's business given the respective maturity of their streaming ad tech stacks and the scale of their streaming ad sales. By contrast, Microsoft was once an ad tech behemoth that seemed to be exiting that business up until its acquisition of AT&T's ad tech arm Xandr, which had failed to live up to its promise under the telecom company's umbrella.
Despite the surprise, there are cases to be made to support why Netflix chose Microsoft — as well as cases for why to question Netflix's choice. Here's a sample based on conversations with industry executives following Netflix's announcement.
For: A comprehensive offering, free from conflicts of interest
You don't have to delve too deeply into the annals of digital media's history books to find out how Xandr became the product of AT&T's 2018 purchase of AppNexus, the poster child of independent ad tech.
At the core of its Xandr's messaging was that it only offered ad tech, unlike the reputed tethering of Google's owned and operated media to its ad stack. It's likely that a reprise of this messaging helped Microsoft win out over the reported early frontrunners to Netflix's foray into carrying ads — YouTube-owner Google and Peacock-owner Comcast. "The two big names that everybody was putting their money on had very big conflicted businesses in YouTube and all of the Comcast streaming platforms," said Mark Giblin, CEO of LightBox.
The global scope of Microsoft's business and operations could have also helped it edge out Google and Comcast, considering that 147 million of Netflix's 222 million subscribers reside outside of the U.S. and Canada. "Microsoft gives Netflix a global partner that can both serve their tech and monetize in every market around the world, not just the top ones," said Dave Morgan, CEO of TV ad targeting firm Simulmedia.
Obviously, Google could similarly support Netflix at a global scale, but there's the competitive concern that likely would have canceled out that checkmark. And Comcast does operate internationally, for example with its Sky business, "but not as much as Microsoft," said an agency executive.
Meanwhile, pure-play ad tech players Magnite (a historic supply-side platform that also operates the SpringServe ad server) and The Trade Desk (the largest demand-side platform in the market outside of Google's DV360) had also been brought up as potential Netflix partners by some.
However, Microsoft's more comprehensive offering — Xandr also has an ad exchange and ad server in addition to its DSP — would likely have proven an advantage over these potential suitors.
"Magnite would probably be disappointed because what Netflix needs is an ad server, a sales team plus some kind of connection sales tech, like an SSP, and they were in a position to provide all of that," said Giblin. "The Trade Desk is a great source of demand but they wouldn't have had the tech you need, as you need to start from the ad server-up," he added. "Just a DSP plug-in is not going to power the whole lot but that's not to say they won't plug-in as a demand partner."
Against: This deal runs the risk of Netflix trying to do too much too soon
Clearly, this deal has a lot going for it: Netflix has access to tech and talent now that would've taken longer to build and been more expensive to recruit on its own. That said, it could also complicate what should be a straightforward sales proposition: Advertisers come to Netflix to buy ads in the shows that best represent their consumers. However, Microsoft is anything but a straightforward advertising play.
Yes, the Xandr ad server Microsoft now owns could facilitate direct deals. But Xandr also has a programmatic bidder and an exchange, as well as some smaller tech it acquired along the way — not to mention other standalone ads businesses in LinkedIn and Bing that could effectively license to Netflix. In short, it's complicated, which a direct ads sales business isn't.
"Why build an innovative ad tech that is predicated on complicated and privacy sensitive data dependencies?" questioned Gartner's Schmitt. "Surely, Netflix could just sell to the biggest advertisers around the world on velvet rope deals — that's what Hulu did when it was starting out."
It's a pertinent point that sheds some light on why Netflix hasn't made a call (at least publicly) on whether it will start off selling direct ad sales (non-programmatic).
"Honestly the only conversations we have had with [Netflix about the ad-supported tier] don't even get into that level of detail," said a second agency executive when asked whether Netflix has indicated any preference between selling ads programmatically or directly. "It seems that they are just in initial discussions around where there is interest and how much interest there might be, separate from the way they would actually sell it and serve the inventory."
Programmatic is a messy business that's contorting its way through a lot of existential headwinds right now. It would be wise for Netflix to let things settle before venturing in, said Schimitt.
"Netflix doesn't need to come out the gate with a complicated advertising proposition," said Schmitt. "If Netflix tries to do too much too fast and makes the ad proposition appealing to so many different types of advertisers then that could take them closer to the data deptication and privacy issues that are affecting so many other players in the market."
For: Microsoft's ad tech ties to traditional TV
Perhaps surprisingly given its digital pedigree, Microsoft provides an inroad for Netflix to court traditional TV advertisers.
Before AT&T offloaded Xandr, the telecom company acquired Clypd, a supply-side platform that TV networks including Disney, Discovery and Fox used to sell targeted ads on their linear TV networks. Within Xandr, Clypd plugged into the ad tech organization's DSP Invest TV, providing TV ad buyers and sellers the tools to programmatically manage direct deals. And TV ad buyers have continued to use Xandr's technology to programmatically buy targeted TV ads since the Microsoft acquisition.
"We're using the platform to plan it, activate it, report on it, and they have inventory partnerships as a DSP with all the TV networks," said the first agency executive.
The traction that Xandr has on the traditional TV side could help Netflix to quickly set up those traditional TV advertisers to buy the streamer's inventory. While Xandr doesn't have as much traction among streaming and digital video advertisers — more on that below — that could work in Netflix's favor initially.
"You would think they would just want to limit the number of advertisers. Digital platforms have thousands of more advertisers; does Netflix even have room for those advertisers to be inserting into their content and commercial time?" said the first agency executive.
Furthermore, Xandr can likely assuage Netflix's concerns about how its data will be handled. Netflix is notorious for keeping its data close to the vest, not even sharing viewership stats with show makers. But Xandr has a track record of guarding sellers' information.
While corporate sibling WarnerMedia became Clypd's tentpole sell-side customer, the SSP still supported other TV networks and built firewalls to protect the networks' respective sales data from being shared with one another as well as from being shared within AT&T. "We spent quite a bit of time making sure we're not only protecting sensitive sales data but making sure there's no way sensitive sales data is shared beyond the Xandr tech teams," a Xandr employee told Digiday last year.
Against: Microsoft is unproven in streaming
While Xandr has developed a business in traditional TV, its streaming ad business is still a work in progress.
"Their underlying ad serving, analytics and programmatic are as strong as anyone's. For sure, pure streaming ad serving is still on a development curve for them," Morgan said.
When AT&T acquired AppNexus in June 2018, AppNexus's digital video advertising business was fairly small, and its efforts to develop streaming ad tech capabilities were only getting started. Then, after AT&T folded AppNexus into Xandr later that year, the telecom company's ad tech arm was primarily charged with building up AT&T's addressable TV advertising business, which included efforts like enabling WarnerMedia's TV networks to use Xandr's tech to sell ads targeted based on AT&T's customer data.
To be clear, Xandr has developed streaming capabilities. Clypd's ad tech supports connected TV ad deals, for example. However, multiple agency executives said they were unsure how developed those capabilities are at this point.
"They were pouring a lot of resources into extending beyond linear, but no one knows how far they've gotten," said the first agency executive.
"Microsoft isn't really a huge player in the premium video space even with Xandr," said a third agency executive. "We're a huge buyer of premium video, and I don't even know who my Xandr sales rep is."
For: Microsoft knows a thing or two about advertising
An agnostic partner with strong tech would pique the curiosity of any exec looking to snare ad dollars. But a partner with all that plus links to those ad execs who sell and buy media will get their attention.
Remember, Netflix is trying to set up an ads business at warp speed. Working with a company that's part big advertiser, part influential media owner is a no brainer. In fact, it could make all the difference in the early days of setting up an ads business that needs to hit the ground running.
"It's the people factor," said Gartner research director Eric Schmitt. "Netflix could get access to talent across both the sales and advertising sides of Microsoft via the partnership. That's key when you think about how Netflix could leverage the expertise and relationships those teams have with the rest of the industry."
Take media agencies, for example. Microsoft sells media to the largest media buyers around — relationships Netflix could undoubtedly lean on. Or, maybe the streaming giant decides to strike out on its own, but not before learning a thing or two from how Microsoft pitches to agency execs. It's never as straightforward as it sounds.
Sure, pulling together a deck on the power of a consolidated scale might be easy enough, but there are levels to consider. Microsoft is up there. Few media owners around know what it takes to get advertisers to cough up large wads of cash better than Microsoft.
Against: Ads blowing up on Netflix isn't a dead cert
A deal with Microsoft can't really solve a wider, more existential issue for all ad-funded businesses: advertising could become a regressive tax; the more the consumer can pay, the more they can avoid ads.
"Advertisers may feel that they're targeting people who are not necessarily those they thought they'd be able to reach once Netflix started selling ads," said Schmitt. Should this happen then marketers are likely to look at advertising on Netflix differently. Insights from a recent Gartner bring this into sharper focus. It found that the majority of viewers who are open to trying Disney+ and Netflix ad-supported plans already use both ad-supported and ad-free services today.
Meanwhile, most ad-free-only viewers, who unsurprisingly skew to above-average incomes, will continue to pay to avoid advertising. Marketers will want to keep this dynamic in mind as it suggests advertising on Netflix as buying more efficiently — not a vehicle for incremental reach. "The reality is ad-supported tiers tend to skew toward lower-income households because the people who have higher disposable incomes pay not to see them," said Schmitt.
https://digiday.com/?p=456089
This week's Future of TV Briefing looks at what an industry group's conditional certification of three measurement currency contenders signals about the TV ad business's measurement overhaul.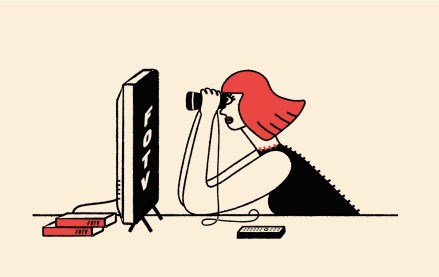 This week's Future of TV Briefing offers an updated list of the key terms that can cause confusion when talking about the TV, streaming and digital video industry.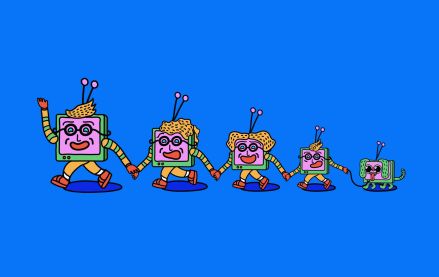 This week's Future of TV Briefing looks at what the Disney-Charter pay-TV distribution deal seems to indicate about the increasingly more-complementary-than-contentious relationship between traditional TV and streaming.