How social media pros are rewriting brand playbooks for the wave of new social platforms
October 24, 2023 • 6 min read
•
•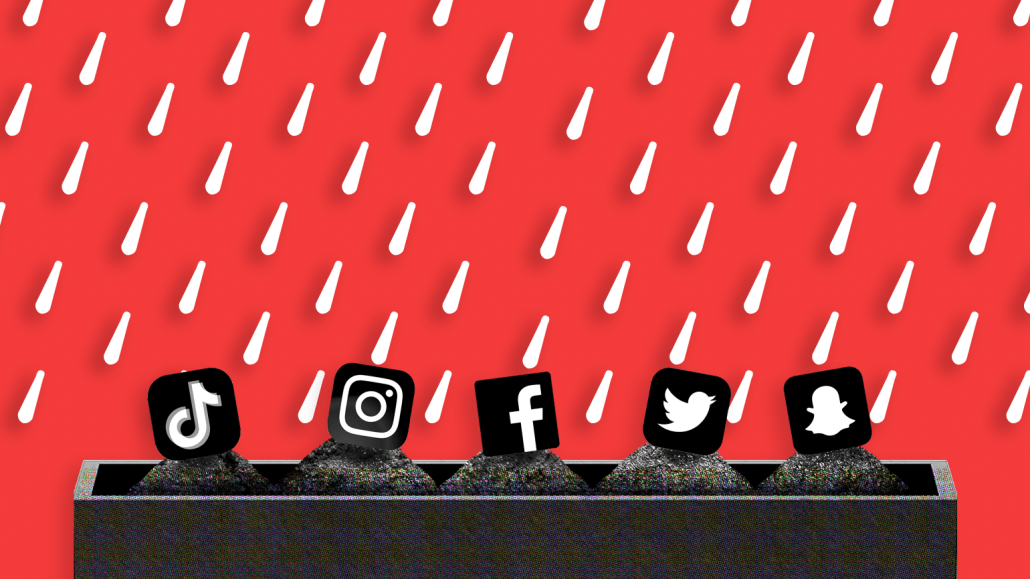 Ivy Liu
Within recent years, there has been a string of emerging social media platforms that have created short bursts of hype among marketers before ultimately losing steam. It's a story that has unfolded among the likes of Clubhouse and BeReal to Lemon8 and Discord.
And while these apps have further fragmented the social media landscape, the people behind brands' social media accounts have had to retool their playbooks.
Exploring a new platform requires resources — less in terms of ad dollars and more in terms of manpower — to experiment, establish KPIs and measure metrics around community engagement for each platform as it develops. Depending on the nature of the platform, whether it be video or audio-based, resources go beyond the social team, extending to media teams for creative, visual assets or audio teams for sound quality, as was the case with Clubhouse and Twitter Spaces. If the juice turns out to be worth the squeeze, a new platform means learning new user behaviors, building a new audience and sometimes, creating a new brand voice to appear more authentic on said platform.
"It's a lot even for one channel, let alone 10 — let alone every new thing that pops up every day," said Holly Stair, group director of social strategy at Giant Spoon advertising agency. The onslaught of social media potentials has increased in recent years. In response, social media professionals are experimenting at a rapid pace with teams internally vetting each newcomer before creating a strategy sometimes within hours of an app launch, updating clients on a rolling basis on user growth, capabilities and content performance, she added.
"It is totally a group effort. Our strategy, creative, media, production teams honestly have to work so closely because we all need each other to make anything happen," she said.
It's a trend that's years in the making.
Back in 2021, brands joined the audio-based app Clubhouse, hoping to cash in on its hotbed of influencers. Some agencies even hired Clubhouse managers while the app was still in beta. Around the same time, brands like Chipotle, Jack in the Box and investment platform Otis made their debut on Discord, looking for niche communities. Not long after, BeReal photo-sharing gained popularity, followed by the Instagram alternative Lemon8. This July, Meta launched an X (formerly Twitter) alternative called Threads, that saw 100 million new users registering within a week and the brands came rushing in. This is all while TikTok was becoming social media's golden child, courting advertisers at scale and launching new features, like TikTok Shop and a new search ad toggle.
While the hype cycle, and user engagement, has remained steady on TikTok, the same can't be said for the others. As people left pandemic lockdown and started attending in-person events, Clubhouse's hype fizzled out, never quite making it to the brand social playbook even in light of its monetization efforts. On the other hand, BeReal lost momentum with waning user interest and no ad infrastructure, causing marketers to put it on the back burner. Meanwhile, even excitement around Meta's Threads — where brands vowed to be there most unhinged selves — has seemingly petered out.
Through it all, agency social teams are tasked with navigating a saturated landscape, determining what platforms will join a digital graveyard, like Clubhouse, or become a social media staple, like TikTok. "A lot of judgment and a little bit of predicting the future is necessary to do a good job," said Jordan Fox, head of Laundry Service marketing agency.
Much of an emerging platform's future for brands hinges on its user base. Brands want to be where culture is happening, willing to invest time and resources into wherever culture and audiences are. Because there are so many emerging platforms at once, agencies say a measured approach is important, tracking user engagement, audience growth numbers and ad opportunities. Especially as each new platform means building a new audience, learning new user behaviors and creating content. When an app falls out of favor with users, it falls out of favor with marketers and advertisers as well, per agency execs.
When chatter around BeReal died down, Fox said his team and clients lost interest. "Eventually, we all started to get bored. Then we started to read that their user growth had stalled out at a very tiny number. That's it, but no one shed a tear," he said.
Typically, emerging platforms start out with smaller user bases and minimal engagement. The agency, Fox says, advises clients to avoid over-investing time and resources in early stage platforms until the scale is there. The bar is high when it comes to adopting a new social media platform, especially as brands are tasking their agency partners with getting them in front of massive audiences, like Facebook, Instagram, TikTok and other more established platforms.
For example, the day Threads came out, the agency was already familiar with the new social media platform and sent an explainer to clients the morning it was released to the public, he said. Some clients jumped right in with confidence given Threads was backed by Meta, leveraging the social media behemoth's infrastructure and audience. On the other hand, Fox was less convinced about BeReal, not advising clients to get involved right away as the platform's user base has waned.
"Our clients are on these platforms because they are major, major mass media channels with unprecedentedly granular targeting capabilities," he said, referring to social media advertising opportunities. "We started taking TikTok seriously when TikTok began to achieve the scale of user base and user engagement… to compete with other major media platforms."
Navigating the never-ending string of social media platforms requires a measured approach, per agency execs. With each emerging platform, agencies must determine their client KPIs, including app traffic, user engagement and scale, before investing manpower or convincing clients to launch a presence.
"It is really imperative that teams, internally and externally, have the infrastructure — and honestly, a cultural opportunity, budget of resources to be able to either take the time to think about these things, or spot these updates and move really quickly," Stair said.
Should it not be worth it, agencies should consider if money being left on the table within existing platforms. Meaning, as more established platforms like TikTok and Instagram release new features, they're worth exploring with an already established audience, platform and brand presence before dedicating time and resources to an emerging platform, said Morgan Murray, director of social at Buntin ad agency.
Time and time again, Meta has notoriously moved to release copycat features to capitalize on the momentum of an emerging platform's growth. Remember Instagram Stories coming after Snap's success or Threads launch in light of X (formerly Twitter's) peril.
For Threads, the agency started tailoring content specifically for the platform, thus spending extra hours to produce Threads-specific content, Murray said. But, the agency is seeing half of the engagement it saw on Twitter and the team is left wondering whether to continue with a Threads strategy or move these resources back to Twitter.
Naturally, there's pressure to be a first-mover on a social media platform, whether it be to claim a handle or drum up some press coverage. But, per Fox, there's no intrinsic value — aside from learning and experimenting — in being the first to launch a presence on an emerging platform, especially if audience numbers and user engagement isn't growing consistently — that's aside from press coverage and bragging rights. There's also, per agency execs, no harm in abandoning a platform, leaving an app to join a graveyard of digital apps and technologies.
"It's, again, making sure we have those other things in place to where we never feel like we're pivoting all our eggs into this new basket," said Murray.
https://digiday.com/?p=522831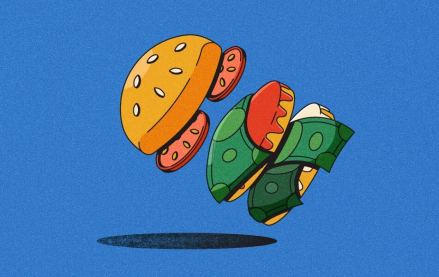 November 28, 2023 • 6 min read
As more influencers look to get into food content creation, brand opportunities are following.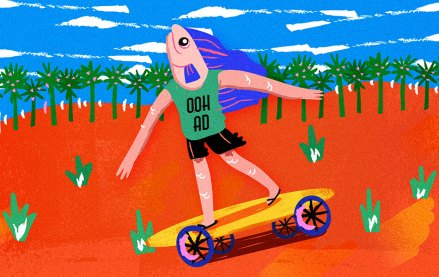 November 28, 2023 • 7 min read
As major marketers like Maybelline experiment with faux OOH, more marketers are open to the idea.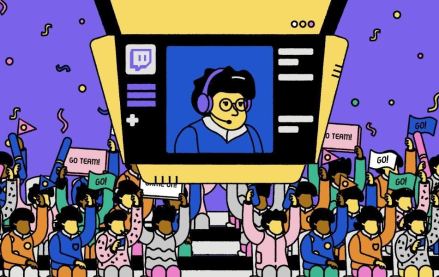 November 28, 2023 • 4 min read
The love affair between Alienware and Team Liquid does not mean that every esports organization is suddenly going to be all-in on wooing the endemic brands they once spurned in 2024. These days, esports organizations' varying level of interest in endemics is a matter of their broader brand identities — which are rapidly diverging.