Here are the cases for and against the so-called unhinged social media manager
July 24, 2023 • 6 min read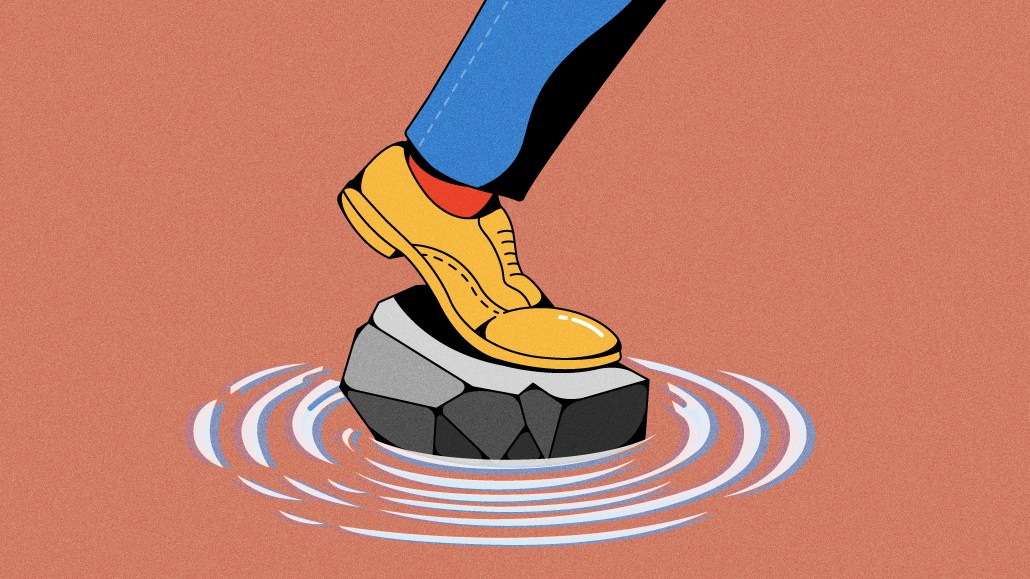 Ivy Liu
The unhinged-social-media-manager trope may be reaching an inflection point. At least, that's the current debate on Threads, Meta's recently launched answer to Twitter, which is seemingly poised to capitalize on the bird app's current struggles.
To the current class of social media managers, being unhinged means breaking the fourth wall and leaning into the language of the internet to appear relatable and human-like. Sometimes, it's using shock value to drum up engagement and go viral. However, some are questioning the value of chaos as an ad strategy and whether it devalues the role of a social media manager, similar to how they have in the past. (More on social experts questioning the value of edgy, viral content here.)
"I feel like we just replaced the 'social media intern' trope with the 'unhinged social media manager trope,'" tweeted Jon-Stephen Stansel, director of social media at content company Chaotic Good Studios, "and I'm not sure if that's really an improvement."
And with the introduction of Twitter rival Threads, this so-called unhinged social media strategy seems to be the default approach, as brands are pushing the envelope on the new app while they get a feel for its spirit. For example, Netflix asked if social media managers were okay, and Threads itself said it was tired. Threads users say Pizza Hut posted about its favorite part of the pizza being the stuffed-crustussy — although it's unclear what "crustussy" is and the post has seemingly been deleted.
However, according to social media managers, this unhinged content is more often than not pre-planned and approved by senior leaders or legal teams. Meaning, there's a method to the madness.
Brands having human-like personas online isn't new. Social media managers behind major branded accounts like Wendy's, Steak-umm and Denny's set the tone when brands first arrived on Twitter back in the early 2000s. Brands using irony to stand out isn't limited to social media, either. For example, consider Mountain Dew's "Puppy Monkey Baby" television spot from the Super Bowl 2016 or even E-Trade's baby commercials dating back to 2008.
Duolingo gained notoriety by leveraging a similar strategy on TikTok. Now, with the introduction of Threads, the "slightly unhinged" approach continues — perhaps to the social media manager's detriment.
"I'm not totally against that. Sometimes that can be an effective tool. But, it's most effective when done strategically or even sparsely," Stansel said. "Shock value only works when it's still shocking."
With that said, here are the cases for and against the unhinged social media manager as a marketing strategy:
Pros:
Relatability, relationship building with followers
Increased engagement
Organic growth
There are a few perks to social media managers breaking the fourth wall and speaking as a person rather than a corporate entity, agency executives say. While it could be perceived as a meta and self-referential approach, it is relatable and, thus, more likely to personify a brand.
"Users, especially younger users, gravitate towards those brands that keep it real and speak in a human tone, but have the authority of being a brand," said Greg Tedesco, U.S. head of Zeno Digital Experience (ZDX).
This relatability could lead to a viral social post, garnering new followers for brands, in addition to increased engagement by way of likes, shares and comments. In the case of Duolingo on TikTok, the more unhinged Duo the owl mascot behaved, the more new users the app saw, according to Zaria Parvez, global social media manager at Duolingo. Duo's social success could be pointed to as an integral part of Parvez's career growth, as the owl's chaotic behavior has had positive business impacts. In fact, she said, the strategy has catapulted her to act as a consultant in other parts of Duolingo's global business looking to replicate that success.
While critiqued, some social media managers and agency executives say the unhinged strategy could present a career growth opportunity, especially if the relatable content proves to boost business. They add that agencies and brands sometimes seek out unhinged experts to boost engagement on social media.
"To me, it's the same as being a creative that's writing a really interesting spot," said Sean Stogner, communications planning director at creative agency Forsman and Bodenfors. "If you do a good job at telling that and what you're saying is being noticed by people, it's a net positive."
Finally, social media in its current iteration is pay-for-play, in which brands are often required to shell out media dollars to get in front of a significant number of users. In a time where marketing dollars are under more scrutiny than ever due to economic headwinds and talk of recession, social media managers who are able to score organic growth for a brand could theoretically save a few ad dollars.
Cons:
Thin line between relatable and offensive
Unsustainable
Can be too personal
While brand relatability may be exciting for some users, others may find it offensive. It's a fine line between the two, some experts say. How relatable a brand can be depends on brand history, perception and vertical.
"You can get yourself in hot water," said Dante Nicholas, a freelance social media manager who has worked with major brands like Spotify and Essence Magazine. "It could hit the wrong person and now you're gone viral for something your fans love, but the overall population don't love." This could land a company in a PR crisis, which could ultimately negatively affect sales and brand affinity.
Seemingly, there is a scenario in which brands can be too relatable, crossing into uncanny valley territory, per Stogner.
"There's a level of absurdism in a post-capitalist, if you want to call it that, world where brands are just as much a part of culture. It's both funny and terrifying at the same time," he said. "There is a little bit of a weird disconnect between a mega corporation talking about the class divide."
Everyday people don't expect to see brands show up and participate in culture. For some, it's a pleasant surprise. For others, it disturbs the social media ecosystem and encourages users to shun brands with the infamous "silence brand" memes, he added.
Case in point: Back in 2019, Chase Bank caught a lot of heat for a now-deleted tweet in which it seemed to mock customers for spending too much money on things like eating out, taking cabs and drinking coffee. It even caught the attention of Senator Elizabeth Warren. And just last year, Duolingo came under fire for weighing in on the Johnny Depp v. Amber Heard defamation trial.
Ultimately, virality isn't always worth the risk, agency executives say.
"At the end of the day, every brand wants to stand out," Brandon Ball, CEO of full-service creative agency Starch Creative, said in an email to Digiday. "However, too many brands are focused on trying to go viral rather than creating something that tells a story and does a good job of capturing the attention of the audience."
Another risk of going the unhinged route on social media is its limitations as a social media strategy, potentially relegating the social media manager behind an account to a one-trick-pony.
The ultimate skill of a social media manager is the ability to be a chameleon that shifts and changes depending on the environment or brand account at hand. There are different audiences on different platforms that require different strategies, all while maintaining some sense of unity, said Stansel. Relying entirely on being unhinged could theoretically stunt a social media manager's career growth.
Conclusion:
Of the seven social media experts Digiday spoke with for this story, all agree that social media culture comes in waves, and the era of the so-called unhinged social manager may just be another blip in the history of brands on social media. However, what comes next is yet to be determined.
"It almost feels like the social media [manager] trope is one story line and we need to keep evolving it and thinking of new ways to interact with our audience," Parvez said.
https://digiday.com/?p=511977
September 28, 2023 • 4 min read
Some content creators are using generative AI tools to spark new levels of creativity and innovation and are sharing their experiences online in how they're using these tools to streamline their workflows and boost productivity.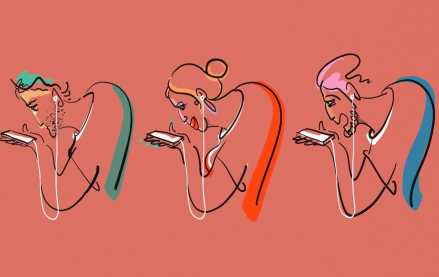 September 28, 2023 • 6 min read
In this edition of the weekly Digiday+ Research Briefing, we share focal points from Digiday's recently released reports on marketers' evolving social media tactics, including how they're using Facebook less and diving into YouTube Shorts more.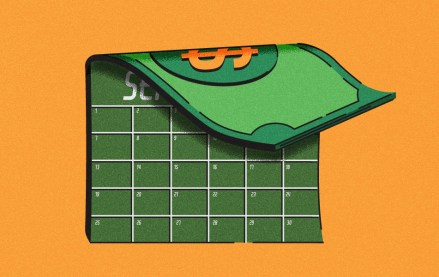 September 28, 2023 • 4 min read
In 2023, some brands' executive boardrooms are still insulated from the chill of crypto winter, for better or worse. But the rising pressure of crypto skepticism has made it more urgent than ever for companies to figure out how to use blockchain technology to support their core offerings and customer base rather than simply dropping branded NFTs and hoping for the best.