Turns out, nobody is immune.
Pokémon Go is the hottest augmented reality mobile game in the world. Players catch and train special creatures called Pokémon. It has become nothing less than a cultural sensation in the blink of an eye.
Agencies are no exception. Ad agencies are using emerging channels like Slack to manage the game frenzy, while some already started integrating Pokémon Go into retail marketing.
A new Slack channel
Yoshi Suzuki-Lambrecht, senior strategist for Mirum, started playing Pokémon when he was a 10-year-old. The new game is so nostalgic that he has been playing Pokémon Go non-stop for the past four days. "I need some time to figure out how to navigate the new game. It requires some experimental learning," said Suzuki-Lambrecht. He's getting there: "I am pretty proud of my Porygon — I haven't seen anyone with it yet."
He even created a Slack channel for the 20 Pokémon fans at Mirum's Minneapolis office of over 60 employees, so they can coordinate a time to take a break and capture some nearby Pokémon, as well as exchange their game experiences and post memes and screenshots of Pokémon.
"I just wanted a platform where I can share, brag, talk about, and get people to come Pokémon catching with me during lunch," said Suzuki-Lambrecht. "I couldn't think of a better tool than Slack."
While Suzuki-Lambrecht doesn't think Pokémon Go is ground-breaking from the technology perspective, he believes that the game has a massive potential to scale. He explained that for the time being, only 151 out of the 700 Pokémon created are available on the app and its features are not perfect. It's also interesting to see how retail marketing is integrated into Pokémon Go. Citing online stats as of July 8, he noted the game was being used for an average of 43 minutes and 23 seconds a day, higher than WhatsApp, Instagram, Snapchat and Messenger.
A new way to drive in-store traffic
Many agencies have sensed Pokémon Go's potential for retail marketing, but Huge is one of the few who have actually put this idea into practice. Starting Monday morning, Huge is placing "lures" — bait to attract  Pokémon — every half an hour at the corner of its coffee shop in Atlanta, Georgia. In doing so, Huge Café has attracted many Pokémon power players to the coffee shop.
Derek Fridman, executive creative director for Huge in Atlanta, explained that when his team was testing Pokémon Go over the weekend, they realized that Huge Café is located between two Pokéstops where players can retrieve new items.
"This is definitely an opportunity for us to drive in-store traffic," said Fridman. "So we started testing our idea with around $50 worth of Lure points. If more people are around, more quality Pokémon we will get."
Compared to historical data, Huge Café saw an in-store traffic spike on Monday. In order to keep the momentum, Fridman's team was testing a new approach between 11 am EST and 2 pm ESTon Tuesday: If players posted a photo featuring Huge Café in the Pokémon Go environment on social — Facebook, Twitter, Instagram and other platforms — with the hashtag #hugecafe, they would be rewarded with a free bun in-store.
"We will keep testing different ideas throughout the week and figure out the best way to apply gaming mechanics into retail marketing," said Fridman.
Consumers' biggest complaint about Pokémon Go so far is battery drain, he added. So Huge Café is providing 21 phone-charging stations for both Android and iOS players. "We don't want gamers to leave simply because they are running out of battery," explained Fridman.
The HR crackdown
Panic struck Deep Focus last Friday when Pokémon Go's servers went down. "People who wanted to download the game became frustrated and were jealous of those who already installed the game," said Topher Burns, group director of product innovation for Deep Focus.
Pokémon Go is so popular at Deep Focus that the agency's head of social media convened a quick meeting on Monday morning to announce a new company policy: The mobile app is treated like a personal phone call – permissible as long as it doesn't interfere with or distract from work, according to Burns.
Burns recommends that if employees are interested in making the most of their day from a Pokémon Go perspective, they should leave 30 minutes early for their commute so they can take the long way to their subway stop, pop an Incense and perhaps pair it with a Lucky Egg to maximize XP points, he said.
A new phenomenon in the office
At Arnold Worldwide's Boston headquarters, at least 50 out of its 400 employees are playing Pokémon Go, including Ryan Vinnicombe, senior associate of social and content systems and Cristin Barth, manager of social and content systems.
"I'm walking to my adult job, and suddenly a Jynx is standing between me and my office building. This is a situation I never could have predicted in my life. and I love it," said Barth. "Through augmented reality, the game is skinned to be relevant to my life and the city I live in."
Vinnicombe added that because of Pokémon Go, he has talked to more strangers or voluntarily walked more miles (eight miles this past Saturday and four on Sunday) than ever before. "Nintendo has hinted that it wants to be a health-focused company, and I'd say Pokémon Go is a good step in that direction," he said. Bonus: It's free.
Like Barth and Vinnicombe, executives at Arnold just love playing Pokémon Go. They represent three different teams — Team Instinct, Team Mystic and Team Valor – and are constantly competing with each other. (If you are at level 5 and above, you can choose your allegiance.) While there are in-office rivalries, Arnold doesn't have any plans for an agency-wide tournament.
https://digiday.com/?p=187743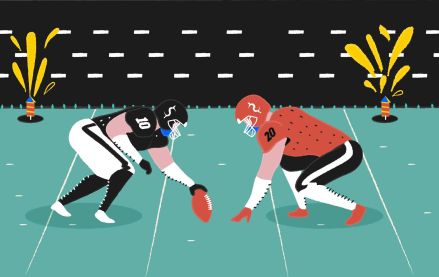 December 6, 2023 • 4 min read
In response to this challenge, the NFL's Detroit Lions have adopted a proactive strategy, introducing an extra channel for their local NFL broadcast. The objective is to broaden advertising opportunities, leverage direct-to-consumer distribution, and establish stronger connections with local fans, with the ultimate goal of increasing preseason viewership.
December 6, 2023 • 4 min read
It's been over a decade since the most recent entry in the wildly popular "Grand Theft Auto" series came out in September 2013, meaning anticipation for "GTA 6" has been building for years. Rockstar titled yesterday's trailer as "Trailer 1," making it clear that the company is poised to launch a massive marketing campaign in the lead-up to the game's 2025 release.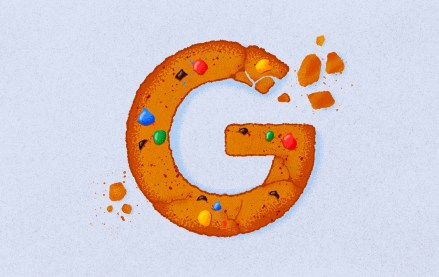 December 6, 2023 • 4 min read
A healthcare client that decided to scrap all conversion tags and cookies within weeks provides a case study for what will likely be a common experience in a year's time.