Ad spending on TikTok defies advertising slowdown
January 17, 2023 • 6 min read
•
•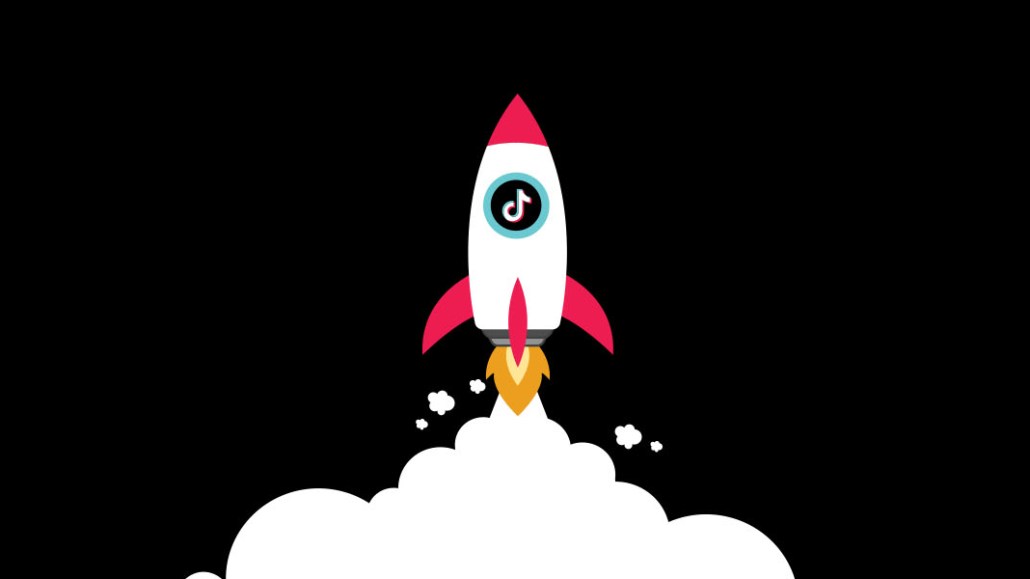 Ivy Liu
This article is also available
in Spanish
. Please use the toggle above the headline to switch languages. Visit
digiday.com/es
to read more content in Spanish.
Every downturn is good for someone. Take TikTok, for instance.
Even as marketers continue to scrape dollars back wherever they can, whether that be from TV or Facebook, they can't stop pouring money into the short-form video app. And that's despite some big question marks over whether those ad dollars could be funding growing tensions between the U.S. and China.
Until those answers materialize, those frictions are nothing more than ifs, buts and maybes to marketers. What isn't up for debate, though, is how much TikTok continues to dominate people's attention. And that will always be the big draw for advertisers — irrespective of economic or political tensions.
"Between the first three quarters of 2022 and the final one, we saw ad spending on TikTok rise 20%," said Ben Allison, head of media operations at VaynerMedia. "It's still early this year to say for sure, but anecdotally we see this trend of investment in TikTok continue to increase with quarterly comps expected to grow at least for the duration of this year. "
It's hard to argue with this view. Whether marketers are in a place to spend now or are instead optimistically planning for future campaigns, TikTok is now in consideration alongside always-on media channels, especially for driving awareness of big brand moments
"TikTok makes up about 25% of the social ad budgets," said Brendan Gahan, chief innovation officer at digital marketing agency Mekanism. "Since 2020 it's grown pretty steadily. Each year it's grown around 50% year over year."
That's rapid growth for an agency that did its first branded hashtag on TikTok back in 2019. And it looks like that pace is going to continue this year for Mekanism's advertisers just like it is for many others elsewhere.
"While TikTok accounts for less than 10% of total spend for our marketing firm, it has more than doubled year over year," said Rob Jewell, chief growth officer at Power marketing agency Power Digital, a tech-enabled growth marketing firm, which works for clients such as Procter & Gamble, Uniqlo and Casper. "We anticipate a similar growth trajectory in 2023 as the channel keeps attracting more advertisers eager to scale their TikTok efforts."
When this happens advertising tends to get less experimental.
In fact, the moves on display from TikTok advertisers nowadays are starting to resemble a tried and tested playbook.
What works for a lot of them these days seems to be to run TikTok ads in conjunction with influencer marketing. So they use paid ads to essentially boost content they think could, or is, getting traction among users. Estee Lauder said as much last year, as did Pepsi the year before that.
"Advertisers that have tested TikTok generally see success in driving incremental revenue, and are continuing to double down on the platform," said Jewell. "Many advertisers are testing TikTok in Q1, with plans to scale exponentially throughout 2023."
Which is to say TikTok is fast becoming a mainstay on the media plans for many advertisers. Granted, it isn't as big an investment for these advertisers as Facebook or Instagram. But where advertising on those platforms is slowing (and in some cases in actual decline), the complete opposite is happening on TikTok.
Why? Because more often than not the money that would've gone to those platforms is now going to TikTok. And it's not hard to see why. Marketers get a sound on, full screen video ad opportunity when they advertise on the app, which effectiveness research shows is most impactful. That's a world away from advertising on Facebook, Instagram and even Twitter where that sort of efficacy is hard to come by with video ad formats that aren't as intrinsic to the wider feeds. Put another way: TikTok's growth is coming at the expense of its more established counterparts.
"On the whole we continue to see the movement of dollars from traditional channels into online channels so the pie for TikTok to dip into is getting bigger, although this migration of spend is slowing," said VaynerMedia's Allison. "When it comes to TikTok specifically, though, the increase in budgets there is coming from direct competitors. It's money that's becoming available, like Twitter for example, that TikTok has been able to pull into its ads business."
In many ways, this goes against the grain. Normally, ad dollars tend to retrench into tried and tested areas like Facebook and Instagram where marketers know they will do a job. Relatively new platforms like TikTok aren't exactly top of mind in these moments.
Then again, these aren't normal times.
There's a growing realization amongst the marketing community that the effectiveness of the most established platforms doesn't necessarily warrant the spend. That's due to a few reasons. Chiefly, that Apple has throttled the data advertisers relied on to believe whether or not their advertising on social media. TikTok, for the most part at least, continues to avoid the same issues.
Yes, it had to cut its global revenue forecast for 2022 by $2 billion, but $14.5 billion was always ambitious even at the best of times. The forecast wasn't unrealistic, though. Not when there's a big gap between the amount of money being spent on online ads (less than 2%, per Insider) on TikTok and the amount of time spent on it (22% of the two trillion hours spent in social apps on Android devices, according to analytics firm Data.AI). Fast as the gap is closing it could close faster still if ad prices continue to make an easier decision even easier for advertisers.
"For self-serve, or programmatic, it's gone up about 10% YOY. There are additional factors, like new placements, targeting strategies etc, said Kevin Renwick, director of media at Mekanism. "It still is extremely cheap and competitive against other platforms (still coming in cheaper versus YouTube, Meta, Snapchat etc) so even though it is incrementally increasing, it is not a concern yet."
Not bad for an ad sales team that had a tricky 2022 that included a restructure. It's even more impressive given that TikTok has yet to announce any big trading deals with the media agencies. Proof that once a narrative takes hold, it can drive markets.
"TikTok is shifting the way we like to consume content on social media," said Amy Gilbert, head of social for North America at The Social Element. "There are opportunities on that platform from a paid perspective, even if it's just testing and learning. If brands aren't thinking about this, they're a little late to the game."
Now come the caveats.
For starters, the amount of ad dollars spent on TikTok is nowhere near what's getting dropped on Facebook and Instagram. Last year, the short-form video app raked in around $10 billion in revenue. Facebook did nearly triple that ($27.7 billion) in its last quarter. Then there are those worries that TikTok has become a new habitat for manipulated videos and photos. To say nothing of the fact that as a pure advertising channel, TikTok doesn't have the efficiencies performance advertisers crave. Part of it has to do with the maturity of their algorithm and the ability to identify the right customer within the audience to help serve the ads.
To say the app has come a long way over the last two years is an understatement. Back then it was seen by many marketers as more of a niche channel where young people went to watch quirky videos of each dancing. Now, not only is the app more mainstream with more than 850 million users worldwide — 40% of whom aren't on Facebook — people are going there to do a lot more than watch random videos. Yes, they still do that, but they're also shopping, watching the news and even using TikTok as a search engine.
https://digiday.com/?p=484589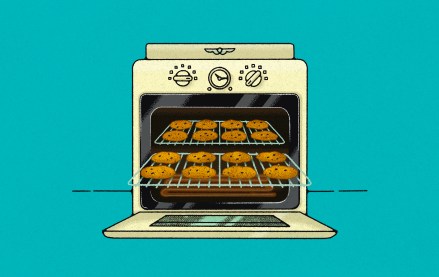 December 11, 2023 • 1 min read
Digiday Programmatic Marketing Summit attendees speak out on why they rate the overall industry's post-cookie readiness so low and what it'll take to raise it.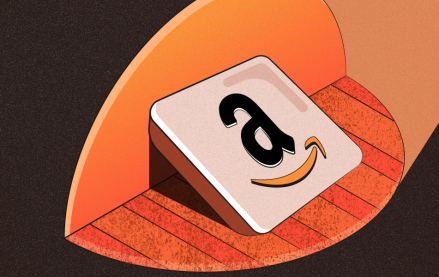 December 11, 2023 • 4 min read
Retail advertising is poised to have its moment, and brands and retailers are upping their marketing spend on Amazon and making the channel a more important part of their holiday plans this year.
December 8, 2023 • 3 min read
For Atlas Creative, expanding into Roblox is not solely a play to scale up. The company believes there are concrete benefits that will come with having a hand in multiple metaverse platforms.