TikTok has matured, but there's still room to experiment
January 5, 2023 • 6 min read
•
•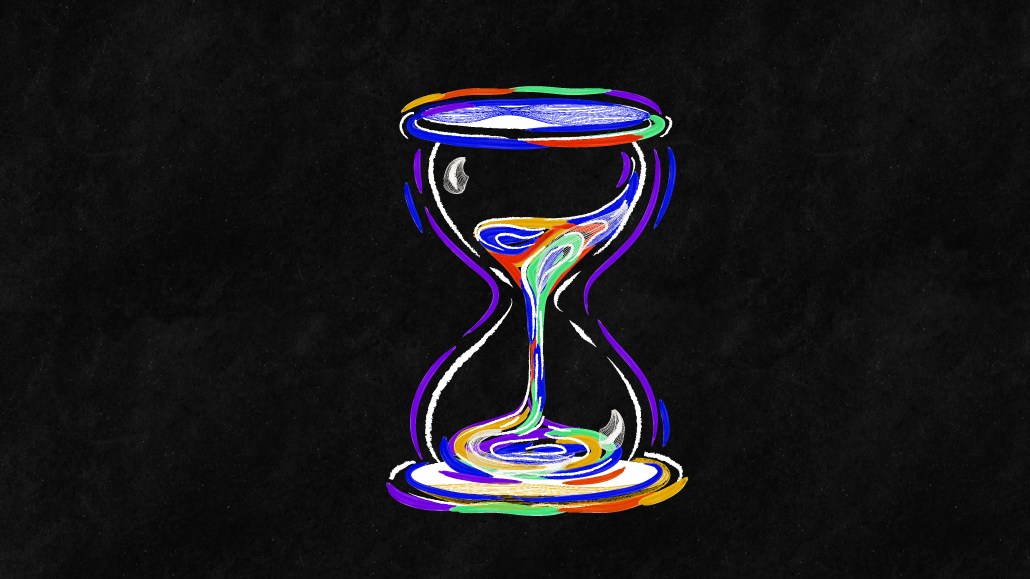 Ivy Liu
This article is part of a limited editorial series, called The 2023 Notebook, and is designed to be a guide to marketing and media buying in the new year. More from the series →
Marketers are still seeing TikTok as a worthy investment, though they concede there are still hurdles to overcome.
It's a promising acknowledgement for TikTok as the ad industry enters 2023 with marketers eyeing the channels they've come to count on as a potential recession looms. And overall, marketers seem to be far more confident in the short-form video app. Think Estee Lauder, Spindrift and Supergut.
Granted, these brands are arguably still experimenting with what advertising on TikTok means for them, and don't hold it to the same level of scrutiny as other platforms — yet. But this is clearly that period of discovery marketers go on before opting to go steady with a platform.
Why is confidence growing?
TikTok has gone to lengths to appease advertisers and win over their dollars. This year alone, the platform's ad formats, personalization and bidding strategies have become far more sophisticated.
For starters, marketers now have a wealth of ad formats and units to play with. Previously, advertisers would have had to pay for sponsored hashtags or to promote brand videos, said Tom Sweeney, head of strategy at Fanbytes by Brainlabs, who noted that he recently "saw a movie theater promote its film showtimes and enable customers to book in-app."
TikTok also increased personalization on the platform over the past 12 months. Previously, Sweeney said it was broad-stroke demographic-based targeting. But now, the platform has — and is willing to share with advertisers — deep rooted psychological data about its users, based on what they're consuming.
"The personalisation options have got to a pretty good point," Sweeney added. "It's more based on user psychology than Instagram or Facebook, or any other platforms, which are largely now reliant on AI and machine learning to serve ads. TikTok probably remains the last bastion of specific targeting. It's interesting that it moved in that direction, whereas others haven't."
Additionally, TikTok introduced new bidding strategies. In October, it went live with Focused View, which was designed to reach viewers who actually engage with an ad — not just wait for it to end, while advertisers saw it as a competitor to YouTube, given that that platform has a five-second view product.
TikTok, however, is offering a greater watch time. And given that TikToks are much shorter than a typical YouTube video, it would appear the platform was gunning for Google, said Sweeney.
"It's great if storytelling is a key part of your ads, and it does a good job of proving that creative is the most important aspect now. Particularly on other platforms, brands are investing a lot more in their creative than they were in purely distribution," Sweeney said.
The same goes for media dollars. For example, Disney+ increased its ad spending from just under $3 million in the first quarter of 2022 to $17.9 million in the third quarter, according to Sensor Tower. That's a 496% rise, albeit from a much lower base compared to other platforms.
Other advertisers appear to be of the same view, as Benoit Vatere, CEO and founder of digital media company Mammoth Media, explained: "When looking at the brands Mammoth Media works with, we're seeing a similar pattern as more and more brands are starting to spend on TikTok due to frustration in increasing costs on Facebook with a decrease in performance."
Digital marketing agency Power Digital's TikTok budgets have grown over 100% year-on-year on average. It was even more for advertising over Black Friday and Cyber Monday week, with spending over the period up 170% compared to a year ago. Rob Jewell, chief growth officer at Power Digital expanded on the point: "We anticipate a similar growth trajectory in 2023 as advertisers will continue to see ROI improve on the platform, especially in visual-first industries: beauty and fashion have seen 6x higher sales conversions on TikTok compared to Meta."
Clearly the improvements TikTok made this year had a positive impact on some brands. So much so that some agency execs have witnessed a shift with their clients. Beth Carroll, head of social at Iris, which works with brands such as Adidas, Samsung and Pizza Hut, noted her clients now prioritize TikTok as much as Meta on media plans.
TikTok is maturing
Furthermore, Rhys Westwell, head of performance, performics at Zenith believes TikTok has grown from simply an experimental platform to a more mature social app over the last year.
"From a digital perspective, if we're working on awareness or brand campaigns, TikTok is the third platform after YouTube and Meta," he said.
However, while updates and innovations have certainly got advertisers excited, it's not converted all the ad dollars just yet.
Thomas Esposito, digital marketing leader in biddable at performance marketing agency Croud commented that much of the work for his clients on TikTok remains very experimental. As such, it's not held to the same KPIs and expectations as other platforms.
Which makes sense, as Amy Gilbert, head of social at The Social Element pointed out, doing well on TikTok with paid ads is very different to other social media platforms. "You really have to make TikTok native content, whereas you might have been able to get away with other more generic ads on other platforms," she said.
But the fact is, once brands start experimenting with advertising, they don't necessarily stop.
Experimentation never ends
Fanbytes, for example, has seen a massive uptake in advertising on TikTok, driven by the creative and cultural influence the platform has. TikTok's share of marketing dollars won't necessarily increase because of the technology or ad units it's building, according to Sweeney. They'll increase as brands become more confident.
"If you really lean into trends and how people use the app, such as song or challenge of the month, you'll get far more out of it," commented Westwell.
It's fair to say, TikTok has forced marketers to rethink how social content and ads should be both created and consumed.
As per Insider Intelligence, direct-to-consumer (D2C) brands spent 231% more advertising on TikTok in Q2 2022 than the previous year, data from analytics firm Triple Whale showed, and this was largely driven by brands with revenues between $1 million to $5 million.
But while TikTok is on par with Meta and YouTube, these more established social apps are at an inflection point, whereby their ads businesses are challenged, presenting a perfect opportunity for the platform to swipe some of those dollars.
Challenges ahead
Of course, TikTok still has its own issues and headlines to contend with. Particularly misinformation, disinformation, as well as security risks related to its ties to China via parent company ByteDance. The latter, for example, recently caused U.S. lawmakers at both the national and state level to move forward with legislation to ban government employees from using TikTok on government-owned devices and computer networks.
That said, marketers' investment into any platform is based on its popularity and ability to deliver decent ROI. Right now, that's TikTok. So marketers will likely only care as much as they are required to — providing there's no real reputational damage to their brands.
Marketers cannot simply put TikTok on the back burner and hope the reach is going to come from somewhere else or there's safer inventory because quite simply there isn't, said Sweeney.
"We're at the point TikTok has been around long enough, we've got enough great case studies to prove what works," Sweeney explained. "The creative is unbelievable, there are specialist agencies like us in the space, we've delivered amazing results for up and coming brands and made a genuine impact on the bottom line for them.
"TikTok is no longer just a platform for awareness and views. It can now be a full funnel product."
https://digiday.com/?p=481692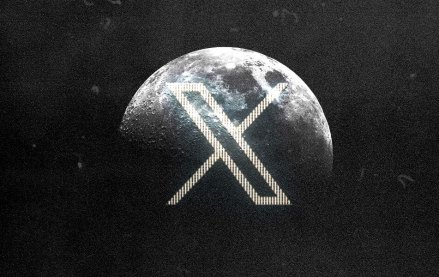 November 30, 2023 • 4 min read
In the packed DealBook conference in New York yesterday, owner Elon Musk bluntly told them to shove it.
November 30, 2023 • 2 min read
WorkTok, or CareerTok, is in full force. Combined, those hashtags on TikTok have over four billion views and it is benefiting Gen Z.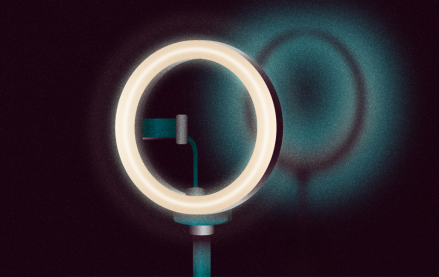 November 30, 2023 • 5 min read
In this week's Digiday+ Research Briefing, we examine how brands have been upping their TikTok investments this holiday season, how Lyft and the MSG Sphere are positioning themselves as ad opportunities beyond OOH, and how publishers are committing to building their events businesses in 2024, as seen in recent data from Digiday+ Research.