'Burn the boats': TV networks playing with fire in streaming pivots
December 9, 2020 • 13 min read
•
•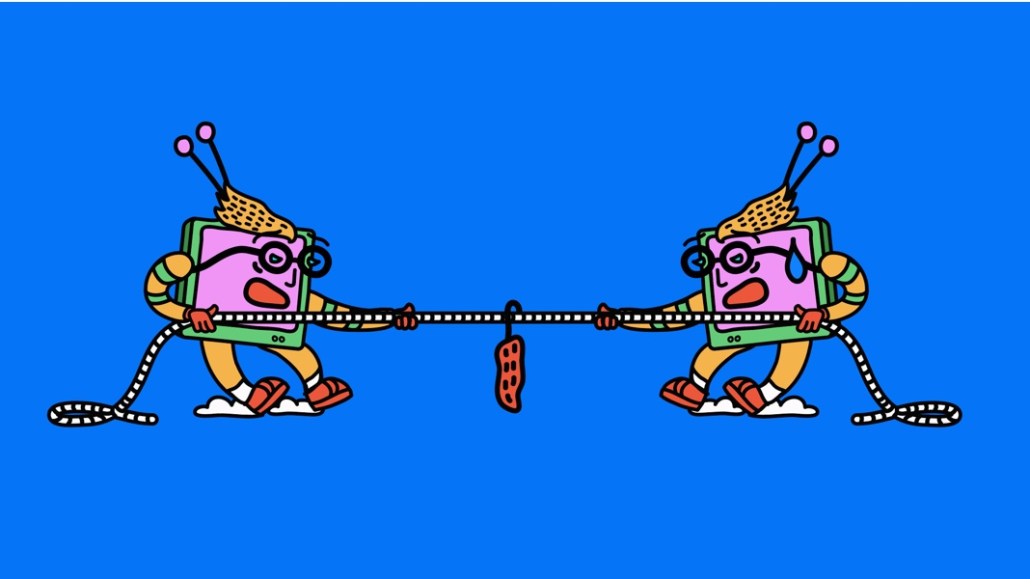 Ivy Liu
This Future of TV Briefing covers the latest in streaming and TV for Digiday+ members and is distributed over email every Wednesday at 10 a.m. ET. More from the series →
Ask an entrepreneurial type about the innovator's dilemma, and they're likely to advise burning boats.
It's a reference to the legend of controversial Spanish conquistador Hernán Cortés ordering his ships be torched to eliminate the possibility of retreat when attempting to conquer the Aztec empire. A media executive offered up the strategy as a solution to the plight that TV networks find themselves in: The foundation of their industry is no longer shifting to streaming but has, in fact, shifted.
TV networks had initially anchored their fledgling streaming operations to their lucrative linear TV businesses. But now, in light of this year's streaming viewership surge and the pay-TV subscriber base's continued erosion, these companies need to not only to unmoor their streaming businesses but lash their traditional businesses to them and even be prepared to throw those legacy lines overboard. "Somebody does have to burn the boats," the media executive said.
Somebodies seem to be doing just that. WarnerMedia CEO Jason Kilar is effectively holding a torch to the AT&T-owned conglomerate's theatrical film business by announcing it will premiere its entire 2021 film slate on HBO Max on the same day those movies will be released in theaters. Meanwhile, NBCUniversal CEO Jeff Shell is reportedly considering setting alight some of the Comcast-owned conglomerate's cable TV networks as he reorients the Peacock parent around streaming. Then there are ViacomCBS CEO Bob Bakish and Discovery CEO David Zaslav who each seem to be similarly centering their companies around their forthcoming streaming services, Paramount+ (the renamed, revamped CBS All Access) and Discovery+.
A decade ago, these executives would have been considered out of their minds. But in 2020, they're considered behind the times. Disney may have only launched Disney+ a little more than a year ago, but even ad buyers — a group that continues to spend the bulk of their budgets on traditional TV — consider these networks a little late to the game, especially the likes of ViacomCBS and Discovery that are not yet considered in the game because their respective streamers do not launch (or relaunch in the former's case) until next year.
"By the time those guys hit the market, the other guys will have already seen [audiences solidify their streaming viewership habits]," said one agency executive. "I feel like this was the worst time to lose a year."
However, NBCUniversal and WarnerMedia are showing it's not too late. And while the latter appears to evince boat-burning at its brightest, the company may actually be the most careful with how it is playing with fire on the linear TV side of its business.
NBCUniversal's Peacock has had 26 million people sign up for its service, including the addition of 4 million sign-ups since September, NBCUniversal's Shell said at an investor conference on Dec. 8. To be clear, sign-ups does not equal subscribers or active users. But the figure at least indicates that Peacock continues to pique people's interests, though NBCUniversal will eventually need to release actual user numbers to show the service has an audience of viewers — not passersby.
Meanwhile, WarnerMedia's movie gamble already seems to be improving HBO Max's prospects. With 28.7 million HBO Max subscribers at the end of September — including people who receive HBO Max as part of their pay-TV subscriptions to HBO — the Warner Bros. releases will help to speed up WarnerMedia's push to hit 50 million HBO Max subscribers by 2025, AT&T CEO John Stankey said at an investor conference on Dec. 8.
The addition of the films to HBO Max could even give the streamer's forthcoming ad-supported tier a boost. It's unclear whether the films will be available to ad-supported subscribers; an HBO Max spokesperson declined to provide an answer when asked. But either way, ad buyers have already taken more of an interest in HBO Max following the announcement because they expect some percentage of people who sign up for HBO Max to stream "Dune" or the other films may choose not to cancel their subscriptions after a film's 30-day streaming window but instead opt to remain HBO Max subscribers and potentially downgrade to the likely cheaper ad-supported tier. The film release announcement "certainly gives us a different consideration of HBO Max than we would have had a month or two ago in terms of how we hedge our bets there," said a second agency executive.
But, while WarnerMedia appears to be going all-in on streaming, it actually isn't. The company shrewdly secured distribution deals with pay-TV providers to make HBO Max available to people as part of their linear HBO subscriptions. Because of that, WarnerMedia is able to claim 28.7 million subscribers with access to HBO Max despite only 8.6 million of those subscribers being pay-TV subscribers who have activated their HBO Max subscriptions. But also because of that, WarnerMedia faces less of an uphill climb in growing HBO Max's subscriber base. In fact, the number of pay-TV subscribers who have activated their HBO Max subscriptions has already grown to nearly 12.6 million accounts, Stankey said on Dec. 8.
By contrast, the TV network groups that are most close to burning their linear TV boats seem to be putting themselves at a disadvantage by doing so. Discovery and ViacomCBS have not yet announced any distribution deals with pay-TV providers to make Discovery+ and Paramount+ available to people who subscribe to their respective linear networks. Meanwhile, NBCUniversal has only been able to secure such deals with its parent company Comcast and Cox, though it offers a free, ad-supported tier for Peacock that makes it more likely pay-TV subscribers would use the service.
The absence of the pay-TV distribution deals would appear to situate the companies' streamers as separate from, and incremental to, their linear businesses. These services are meant to appeal to people who don't pay for their linear networks and carry the potential bonus that some linear subscribers — proverbial "superfans" — may opt to also sign up for their streamers while retaining their pay-TV subscriptions. But in reality, the setups are cannibalistic by nature. In their attempts to attract cord cutters, the companies are effectively baiting their linear subscribers to cut the cord and risking that they won't. The latter possibility is a hedge that actually jeopardizes the sizes of their streaming audiences and their corresponding pitches to advertisers. After all, as with the TV networks, advertisers are also taking gambles as they redirect dollars from traditional TV to streaming.
"Basically we're trying to make bets on how quickly we think these platforms will scale," the second agency executive said.
Confessional
"I've had a couple partners come to us and want to think of creative solutions on how to deal with liability, potentially including cashback."

— Agency executive on TV networks considering refunding advertisers for ad delivery shortfalls rather than offering traditional make-goods
Stay tuned: Production precautions
Productions have already adopted protocols — like testing talent and crew members, requiring people wear protective equipment like masks and limiting shoot sizes — to protect the health and safety of people working on shoots. But with coronavirus cases rising, producers are reaching a point where they cannot take enough precaution.
Testing has become a critical component of TV and film productions' safety protocols and is finally becoming a standard part of commercial productions after an agreement struck with the Association of Independent Commercial Producers announced on Dec. 3. However, producers cannot content themselves with testing people days before a shoot or on-site the day a shoot starts. They are finding they need to do both in order to mitigate the risk of someone being exposed after taking a test before a shoot or an on-site test returning a false negative.
Many producers are doubling up on testing. They are having talent and crew members take tests 72 hours before a shoot that return results in 24 hours. These tests are considered more reliable than the rapid-results tests taken on site. But then, to guard against a person contracting the coronavirus after that 72-hour test, talent and crew members are tested on-site the day of a shoot. It's unclear how much more expensive this makes productions' Covid-related costs.
However, for commercial and branded video productions, even these precautions are not enough. One producer who works on branded videos said that their clients have kept all productions remote since October as cases trending upward. "There is no guarantee," this producer said.
Numbers don't lie
-15.1%: Forecasted year-over-year decline in TV advertising revenue in 2020.
$1.1 billion: Money that pay-TV providers may refund subscribers because of this year's sports cancelations.
30%: Share of Hulu viewers that watch more than 10 hours of programming on the streamer each week.
WTF is Nielsen One?
Just when ad buyers had all but given up on the hope for a complete cross-platform measurement product, here comes Nielsen to say it is creating one. On Dec. 8, the measurement provider announced that it is developing a cross-platform measurement product called Nielsen One that will span traditional and digital media — once it becomes available in two years.
WTF is Nielsen One?
Nielsen One is Nielsen's forthcoming omnibus measurement product. It aims to be the single measure of ads running and content consumed across linear TV, connected TV, mobile and desktop. Instead of having different measurements for linear TV than for digital, an advertiser will be able to receive reach and frequency stats spanning all platforms and then be able to break down that number on a per-platform basis, according to Scott Brown, head of audience measurement at Nielsen.
What will happen to Nielsen's current TV and digital measurements?
They will be effectively phased out and folded into Nielsen One. For example, the C-3 and C-7 ratings that Nielsen uses to measure how many people may have seen a TV show within three or seven days of its first airing — those will go away, though an advertiser will be able to view their Nielsen One measurements using those windows if it chooses, Brown said.
When will Nielsen One become available?
The new measurement product will launch in the fourth quarter of 2022. Then by fall 2024, Nielsen expects to merge its existing measurement products into Nielsen One. The interim period is supposed to give advertisers and media companies time to transition to the new measurement standard.
If Nielsen One doesn't launch for another two years, why is the company announcing it now?
Because it needs to get advertisers and especially media companies and platforms on board. Nielsen will only be able to report measurement for ads and content everywhere they appear if the companies distributing those ads and content allow it to do so. So Nielsen will need to spend the time between now and 2024 signing measurement deals. Nielsen's primary focus is expanding its connected TV measurement, Brown said, noting the company already has deals done with Amazon, Roku, Hulu, YouTube and Vizio. Nielsen will also form a "cross-media working committee" of industry executives next year to decide how the measurement data is presented within Nielsen's platform, such as what level of transparency advertisers will receive.
What do advertisers think?
"Cautiously optimistic" is putting it nicely. "I don't have super high expectations, but as an industry we've got to figure out what we're doing with Nielsen," said one agency executive. This person was wary of how all-encompassing and in-depth the measurements that advertisers receive will be, especially given how elusive cross-platform measurement has been. "Clients deserve better than what they've been getting. There's a good sense of urgency around the topic given the complete shift in consumer behavior during Covid. That will help."
What we've covered
TV industry continues to lag in addressing lack of Latinx representation:
TV and streaming buyers continue to consider shows involving Latinx stars and creators as a niche genre.
Latinx representation in TV and streaming has not improved significantly in recent years
Read more about Latinx representation here.
Discovery unveils Discovery+, its DTC streaming service:
Discovery is the latest major TV network group with a streamer aimed at cord cutters.
However, Discovery+ has yet to sign distribution deals with Amazon, Roku or pay-TV providers.
Read more about Discovery here.
Why marketers are ringing in the holiday season with more influencers:
Requests for holiday influencer campaigns have increased by 20% to 30% compared to last year.
Marketers are likely turning to influencers because of traditional production challenges and costs.
Read more about influencers here.
How NTWRK made over $100,000 from selling goods via Snapchat:
NTWRK sold more than 400 platinum money counters that cost $250.
The media company usually sells these products in its own app but is expanding to social platforms like Snapchat.
Read more about NTWRK here.
What we're reading
NFL's rights talks:
The NFL's TV rights negotiations have slowed down, according to Sportico. Heading into 2020, the league had been been looking to secure its next round of TV deals as soon as possible. The NFL was in a solid bargaining position, coming off a season with strong viewership that made its games even more valuable to TV networks trying to stem the bleeding in their linear TV businesses while standing up their streaming operations. Then the pandemic hit. Not only did it weaken traditional TV networks' businesses, but also has forced the league to limit in-person attendance and reschedule games, likely contributing to the league's lower viewership this season. Now the NFL's upper hand has been somewhat lowered, and reportedly so has the urgency in getting deals done.
YouTube's video premieres:
YouTube is trying to push appointment viewing. The digital video platform has updated its Premieres feature, which channel owners can use to schedule video debuts, by providing new ways to gather an audience ahead of a video's launch, according to TechCrunch. Creators and publishers will be able to add trailers promoting an upcoming premiere as well as customize the countdown feature. Additionally, the live pre-shows that channels can conduct before a premiere can now be set up to segue directly to the new video. Individually, the new features are somewhat minor, but they suggest that YouTube still wants to make TV-like appointment viewing a major part of its platform that people are using more and more on their TVs.
Disney+'s subscriber stronghold:
Disney's streaming service has already hit its 2024 subscriber target, and while there are any number of reasons for that — from Baby Yoda to the Verizon distribution deal — the company's other streaming service, Hotstar, is a major contributor, according to Marker. The Disney-owned Indian streaming service accounts for roughly one-quarter of Disney+'s subscriber base. Hotstar will also likely play a big role in the future of Disney's streaming business, as will India in the future of the overall streaming business. In India, with a population of more than 1.3 billion people, the streaming market is set to expand to more than 500 million overall streaming subscribers by 2023, with Hotstar projected to reach 100 million subscribers by 2025.
https://digiday.com/?p=385665
This week's Future of TV Briefing looks at how this year's upfront and recent announcements from AMC Networks and Paramount indicate the progression of programmatic in the TV and streaming ad market.
This week's Future of TV Briefing looks at how major streaming service owners' subscription business fared in the third quarter of 2023.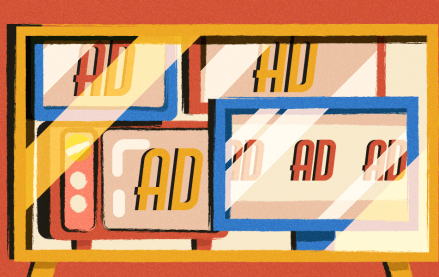 This week's Future of TV Briefing looks at what TV and streaming companies' latest quarterly earnings reports indicate about the state of the TV advertising market.