Cheatsheet: Discovery unveils Discovery+, its DTC streaming service
December 3, 2020 • 7 min read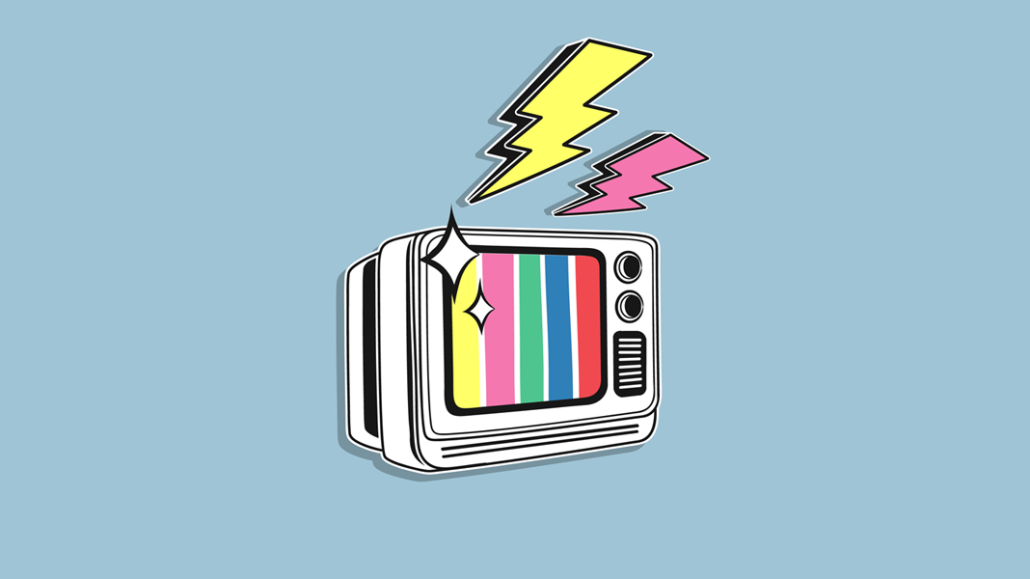 Ivy Liu
Discovery is nearly a month away from joining the streaming wars. On Dec. 2, the cable TV conglomerate announced that its standalone streaming service Discovery+ will launch on Jan. 4. The company is the latest major TV network group to offer up a streamer available to people without pay-TV subscriptions. However, it remains unclear how widely available Discovery+ will be at launch, including whether it will be available on two of the biggest CTV platforms and whether people will be able to access its programming as part of their existing pay-TV subscriptions.
The key details
Discovery+ will debut on Jan. 4 and roll out in 25 global markets in 2021, including the U.S., U.K., and Brazil.
The streamer will offer two subscription tiers: The ad-supported tier will cost $5 per month, and the ad-free tier will cost $7 per month.
The streamer's programming library will include original TV shows, current and past shows and shows licensed from A+E Networks.
Discovery has not yet signed deals with Amazon or Roku to make Discovery+ available on their respective CTV platforms.
The subscriber pitch
Discovery is not trying to steal subscribers away from Netflix. The company's CEO David Zaslav has previously described Discovery's forthcoming streamer as supplementary to other services like Netflix, Disney+ and Amazon Prime Video. Similar to how Disney+ caters to families and AMC Networks' Shudder caters to horror fans, Discovery+ is aimed at people who are into reality TV (albeit the PG-rated variety) and documentaries and are not able to get enough programming about people fixing houses, cooking food or communing with wildlife.
Overall, Discovery is trying to regain the subscribers it has lost as people have canceled their pay-TV subscriptions and win over audiences who may never have paid for traditional TV. "This is for cord cutters," said one agency executive of Discovery+ in an interview earlier this year.
The programming library
Discovery+'s programming library will primarily consist of shows that have aired on Discovery's TV networks. At launch in the U.S., it will feature more than 55,000 episodes from more than 2,500 current and past TV shows. The company will also license shows, such as "Ice Road Truckers," "Dance Moms" and "Pawn Stars," from A+E Networks. That should help Discovery avoid the Quibi trap of not offering enough programming to keep people entertained.
However, a library of TV shows alone would likely not be enough to attract subscribers. People who receive Discovery's linear networks as part of their pay-TV subscriptions would have little reason to pay an additional $5 or $7 a month for Discovery+ if they would only be accessing the same shows available within Discovery's streaming apps available to pay-TV subscribers. Meanwhile, the cord cutters that Discovery is trying to attract may be unlikely to sign up for a service strictly offering shows that were not compelling enough for them to pay to watch on traditional TV.
Discovery+ will also carry original programming that will only be available on the service. The streamer will debut with more than 50 exclusive original shows and will premiere new original programming each week of the year (which may simply mean new episodes), Zaslav said during a virtual presentation on Dec. 2 announcing Discovery+. That original programming will include shows featuring Discovery talent, such as "Bobby and Giada in Italy" starring Food Network hosts Bobby Flay and Giada De Laurentiis; spin-offs of TV franchises, like "90 Day Fiancé Diaries;" and series starring outside celebrities, including Kevin Hart who will appear in the Will Packer-produced road trip series "Route 66."
The ad-supported tier
Discovery executives repeatedly described Discovery+ as ad-free during the Dec. 2 presentation, but that's not entirely true. Discovery+ will operate an ad-supported tier, and the company has signed launch sponsorship deals with several advertisers, including Kraft Heinz, Lowe's, Pepsi and Toyota. The company did not describe what those sponsorship deals entail beyond mentioning "interactive experiences" and "curated content collections" in a virtual investor presentation on Dec. 2. As Digiday previously reported, Discovery+ will carry a maximum of five minutes of ads per hour of programming. In the investor presentation, Discovery said that it expects to generate $4 in average monthly ad revenue for each person who subscribes to the ad-supported tier and that Discovery+'s individually targeted ads will command CPMs that are at least three times higher than its linear TV CPMs.
The distribution strategy
Distribution is the biggest question mark around Discovery+ at the moment. The company has a deal with Verizon to offer free year-long subscriptions to some of the telecom giant's wireless customers. The arrangement seems similar to one that Disney struck with Verizon for Disney+, which likely helped that service to surpass 73 million subscribers in its first year.
However, Discovery may have a harder time winning over non-Verizon customers. For starters, the company does not seem able to count on its existing pay-TV subscribers providing a built-in subscriber base for Discovery+. Aside from deals with Sky in the U.K. and Telecom Italia in Italy, Discovery has not yet announced any deals to make Discovery+ available through people's existing pay-TV subscriptions, which is an arrangement that WarnerMedia had made with U.S. pay-TV providers for HBO Max.
Additionally, the company has not yet signed deals to make Discovery+ available on Amazon's and Roku's connected TV platforms. NBCUniversal and WarnerMedia ran into the same distribution setbacks with their respective streamers, and Peacock's and HBO Max's absences on two of the dominant CTV platforms have likely curtailed their subscriber numbers.
The big picture
Like seemingly every other TV network owner, Discovery has not only read the writing on the wall, but is finally following it: the traditional TV business is not growing, but the streaming market is. As a result, TV network groups like Discovery have to finally dive into streaming by offering programming to people without pay-TV subscriptions.
However, Discovery faces the same dilemma in shifting to streaming as other TV networks: Linear TV pads its profits. Because of that, Discovery has to build up its streaming business in a way that won't cannibalize its linear cash cow. That would help to explain why Discovery+ seems aimed almost exclusively at people who don't already pay for Discovery's pay-TV networks.
The exclusivity of Discovery+'s original programming and the availability of Discovery's linear programming on Discovery+ could complicate matters, though. Discovery may hope that pay-TV subscribers would pay an addition $5 or $7 for Discovery+ to watch "Route 66" and other original series, but more likely, people will content themselves with their pay-TV subscriptions, which could limit the reach and resulting revenue for Discovery+'s original shows. Or if Discovery was a primary reason someone had yet to cancel their pay-TV subscription, they may opt to cancel their pay-TV subscriptions if they feel they are being shortchanged by not being able to access Discovery+'s original shows.
Discovery could find a compromise by eventually airing Discovery+'s original shows on its linear TV networks. In fact, it probably will. During the investor presentation, Discovery CFO Gunnar Wiedenfels said, "I would expect that some of the content is going to end up on linear." But that could introduce complications if it upsets the pay-TV providers who would likely then look to lower the affiliate fees they pay to carry Discovery's networks by arguing the second-run content discounts the networks' value.
That is the crux of the issue: In trying to build up a streaming business while preserving its linear business, Discovery is in a catch-22. The company needs Discovery+ to help it catch cord cutters, but without catching the ire of the pay-TV providers that could hobble its linear TV by cutting its affiliate fees.
Seemingly in recognition of this dilemma, Discovery has priced Discovery+'s ad-free tier at $7, equivalent to the average monthly revenue it generates per pay-TV subscriber, and expects the streamer's ad-supported tier to generate a $9 ARPU in the U.S., according to the virtual investor presentation.
In other words, Discovery wants to make sure that it is not losing money if Discovery+'s growth comes at a cost to its linear TV business. "I'm very confident that, with our Discovery+ product, we're going to be able to achieve at least that same [linear TV] ARPU, if not more," said Wiedenfels.
https://digiday.com/?p=385049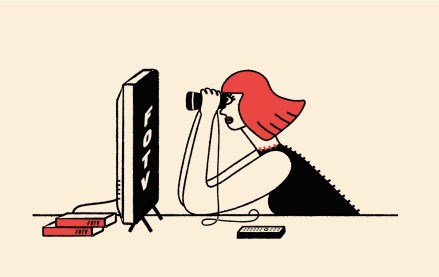 This week's Future of TV Briefing offers an updated list of the key terms that can cause confusion when talking about the TV, streaming and digital video industry.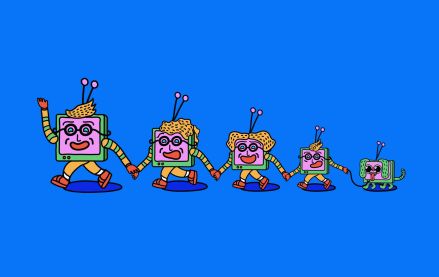 This week's Future of TV Briefing looks at what the Disney-Charter pay-TV distribution deal seems to indicate about the increasingly more-complementary-than-contentious relationship between traditional TV and streaming.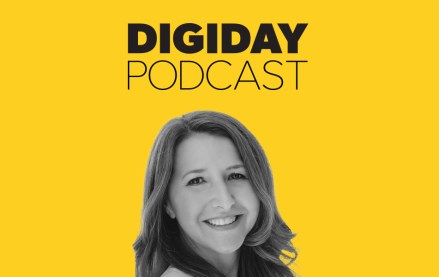 September 12, 2023 • 3 min read
Traditional TV now accounts for less than 50% of Georgia-Pacific's spending, but its share still exceeds streaming's.