TV networks are losing ad dollars, and now face the prospect of shrinking affiliate fees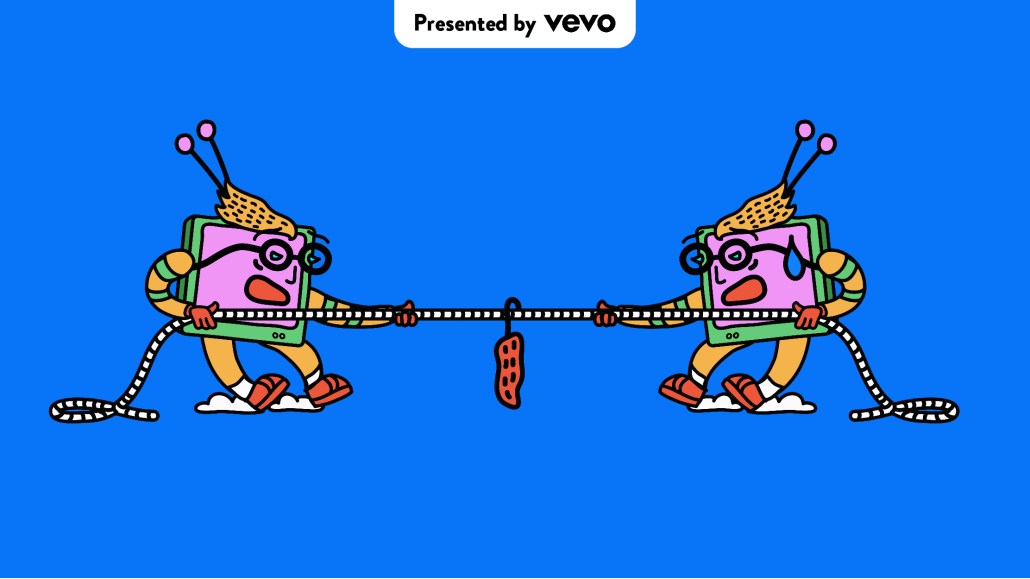 This Future of TV Briefing covers the latest in streaming and TV for Digiday+ members and is distributed over email every Wednesday at 10 a.m. ET. More from the series →
A TV network executive did the verbal equivalent of a shrug in a recent conversation when asked how their business is doing right now. Like many media companies, the network's advertising business has taken a hit. But the loss in money from advertisers has been softened by the money that continues to roll in from cable and satellite TV providers that pay an affiliate fee for each of their subscribers that receive the network.
"The majority of our revenue comes from affiliate fees, which we still have. We've been buoyed by that, so we haven't felt that much of an impact so far," said the TV network executive.
However, TV networks' affiliate revenue safety net is at risk. Sports networks are facing pressure to surrender their affiliate fees from TV providers because they are not airing the live sports that fetch them higher affiliates fees. Additionally, the economic downturn may accelerate the pace at which people cancel their pay-TV subscriptions and push networks to speed up their plans to establish alternative revenue streams, such as subscription-based streaming businesses.
New York's attorney general Letitia James has asked pay-TV providers to cut customers' subscription fees because they are paying for live sports programming that is not currently available. If the pay-TV providers are forced to refund their subscribers, they may turn to the networks to recoup that money. One reportedly already is. Dish Network is trying to avoid paying ESPN's affiliate fee for April, according to New York Post. Others are likely to follow suit.
Altice CEO Dexter Goei said during the company's earnings call on April 30 that the pay-TV provider is talking with national and regional sports networks about the affiliate fees it owes them.
"This becomes a contract-by-contract discussion with each one of the providers. I can't give you particular insights, because every single contract looks quite different from the other. But we'd expect to get some relief for sure," Goei said.
The pay-TV providers may not be able to force all networks to surrender their affiliate fees over the live sports hiatus, however. For example, ESPN is unlikely to violate its carriage deals because it has 12 months to supply a minimum number of hours of sports programming and an additional six months to make up for any shortfalls, according to Sports Business Journal. In other words, so long as major sports return sometime this year — major sports leagues, including the critical NFL, are all anticipated to play some game this year — networks like ESPN should meet their contractual requirements.
The networks' affiliate revenue is already endangered as people cancel their pay-TV subscriptions at a growing clip. In the first quarter of 2020, the pay-TV subscriber bases for Altice, AT&T, Comcast and Verizon shrunk by 11%, according to Rich Greenfield, a partner at research firm LightShed Partners.
The cord-cutting acceleration has cut into networks' businesses. Affiliate revenue for NBCUniversal's cable networks slipped by 1.5% in the first quarter compared to last year, and AMC Networks' distribution revenue, which includes its affiliate fees and money from content licensing, dropped by 6.2% from last year's mark.
"We now expect distribution revenue [for NBCU's cable networks] to decline low single-digit percentages for the full year," said Comcast senior evp and CFO Michael Cavanaugh during the company's earnings call on April 30.
As for the aforementioned TV network executive, they have yet to see a "significant" acceleration in people cutting the cord since March, but they are preparing for the possibility that they may need to look into an alternative subscriber-based revenue source. "Is this actually the time to launch a subscription service because there's going to be so many people cutting the cord?" the executive said.
Confessional
"Everybody is going after creators. I talked to TikTok, and they were telling me like, 'there's really no room for you.' And I talked to Byte, and they're like, 'we're more into influencers.'"

— Media executive
Stay tuned: TV advertisers delay cancelation requests
TV networks have received a temporary reprieve from advertisers asking out of their third quarter commitments.
Advertisers had been slated to submit cancelation requests to networks in early May, but that deadline has pushed back to the end of the month, according to an agency executive. "The big five [agency holding companies] all went to the networks collectively and said they need more time, and the networks granted it," said the agency executive.
The networks were likely relieved. In preparation for a wave of cancelation requests, TV network sales executives had planned to ask ad buyers to postpone the cancelation decisions until closer to when ads were slated to air. "What we've found, even during this relief process, is when you buy more time things tend to get better," one TV network ad sales executive said in a recent interview.
With states like California and Florida allowing some businesses to begin reopening, the economic climate does seem to be improving, which could lower the amount of money that advertisers ask to take off the table. Advertisers in categories still waiting to reopen, like theme parks or film studios, may still call off their commitments. But for others, such as retailers that can reopen with curbside pickup, "pushing back the deadline has the potential for them to cancel less," said the agency executive.
Numbers don't lie
54.5 million: Number of Disney+ subscribers, as of May 4, according to Disney's latest earnings call.
-12.8%: Decline in TV ad revenue for March 2020 compared a year ago, according to Standard Media Index.
1: NFL game that Amazon will stream exclusively as part of its renewed deal with the league.
Trend watch: Comfort TV
In March, TV, streaming and digital video viewers could not get enough coronavirus-related programming. But in April, audiences' interests swung away from what's going on in the world to trying to escape what's going on in the world.
Over the past month, TV networks and streaming services as well as digital video publishers have seen the most sought-after programming become the types that can serve as counterprogramming to the news, such as procedurals, sitcoms and reality shows that don't center on the current reality.
Case in point: people combined to spend almost 11 million hours streaming "The Golden Girls" on Hulu last month, according to The New York Times.
Now the question is how long people will continue to seek out such so-called "comfort" programming and how that affects networks', streamers' and digital video publishers' programming priorities once physical production resumes.
What we've covered
YouTube to test letting publishers sell off-platform subscriptions:
YouTube is developing a tool for news publishers to sell subscriptions to their own digital properties through their YouTube channels.
The platform plans to begin testing the tool this year.
Read more about YouTube here.
With coronavirus content drawing fewer viewers, publishers revert to usual programming topics:
After March's social viewership highs, publishers saw audiences' attentions shift away from coronavirus-related videos in April.
Publishers are adjusting their programming mix to tack back to their regular fare.
Read more about publishers here.
TikTok is testing a 'shop now button for influencer videos:
TikTok's new ad format will allow influencers to add advertiser links to their videos.
Influencers' split of the ad revenue may be as low as 20%.
Read more about TikTok here.
How CBS is growing its streaming audience:
In March, CBS's news streaming service CBSN had its best month in history for streaming views.
CBSN has also attracted some first time advertisers that are now doing news-only buys.
Read more about CBS here.
What we're reading
A month after Quibi's debut and things are not going as well as Jeffrey Katzenberg and co. would have liked. The app has been downloaded roughly 3 million times, but only 1 million people have registered accounts and daily downloads have decelerated, according to The Wall Street Journal. Now the company is looking to do more subscriber-acquisition marketing, including a $20 million advertising deal with Google.
TikTok wants to break into TV. The mobile video app is kicking the tires on producing its own reality TV show, according to Bloomberg. Based on the report, TikTok seems to see a potential show as a marketing vehicle to further promote the app that doesn't seem at all short on attention.
Crunchyroll survived AT&T's initial consolidation of streaming services, but it has not avoided the auction block altogether. AT&T has talked with companies including Sony about buying the anime-centric streamer, according to The Information. However, the report notes that there are no active sales talks, probably because of the coronavirus outbreak but also possibly because WarnerMedia just got a new CEO Jason Kilar, who officially started last Friday. Considering that Crunchyroll will provide some programming for HBO Max, Kilar may want to see first whether Crunchyroll helps to sell HBO Max subscriptions and could consider folding Crunchyroll into HBO Max as an add-on subscription.
https://digiday.com/?p=366099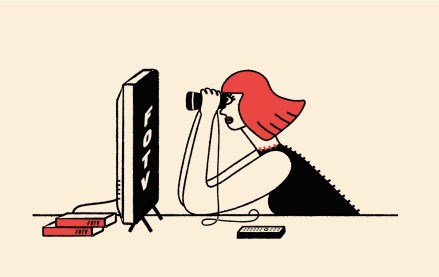 This week's Future of TV Briefing offers an updated list of the key terms that can cause confusion when talking about the TV, streaming and digital video industry.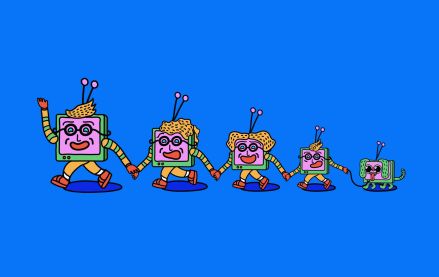 This week's Future of TV Briefing looks at what the Disney-Charter pay-TV distribution deal seems to indicate about the increasingly more-complementary-than-contentious relationship between traditional TV and streaming.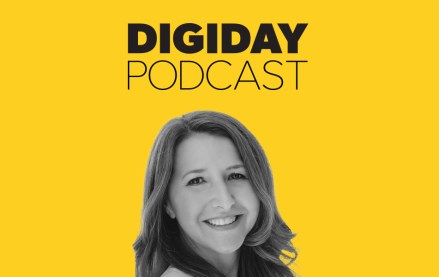 September 12, 2023 • 3 min read
Traditional TV now accounts for less than 50% of Georgia-Pacific's spending, but its share still exceeds streaming's.