The Disruptor: Why AT&T tapped Jason Kilar to make sense of WarnerMedia
April 6, 2020 • 7 min read
In 2011, as CEO of Hulu, Jason Kilar published a post to the streamer's company blog outlining his vision for the future of TV. "A number of you that are reading this might be thinking that we'd have to be crazy to think that our small team can actually reinvent television and compete effectively against a landscape of distribution giants like cable companies, satellite companies, and huge online companies. We are crazy," Kilar wrote.
The blog post rankled traditional TV executives at the time but has proven prescient as streaming has upended the linear TV business. It also served as a rallying cry inside of Hulu, which has faced skepticism since its inception when members of the tech industry lampooned it as "Clown Co." and questioned its tech chops. "Under Jason, the thing that stoked the fire in most people's bellies was the focus on being disruptive to the ecosystem," said a former Hulu executive.
Now, as WarnerMedia's incoming CEO, 48-year-old Kilar has been asked to oversee the overhaul of one of TV's biggest companies as it shifts its business to streaming. The odds of success for an established company like AT&T-owned WarnerMedia may be higher than when Kilar formed now-defunct mobile video startup Vessel to take on YouTube, but for a media conglomerate owned by a 135-year-old telecom giant, so are the stakes.
The media industry has already been in a state of upheaval in recent years as audiences see fewer movies in theaters and cancel their traditional TV subscriptions in favor of streaming. Then came the cataclysm of the coronavirus outbreak.
"Every media company has to transform, and the pandemic has forced the issue. It's accelerated the need for that transformation to take place," said Eunice Shin, a partner at consulting firm Prophet.
Kilar's experience at Hulu, in particular, suits him to the new role amid that transformation. At Hulu, he had strike a balance between running a company jointly owned by three TV companies — ABC, Fox and NBCUniversal — while building a streaming service effectively meant to divert viewers away from their linear networks. Kilar is no stranger to managing big egos.
That experience can be valuable as he now must navigate how to transition WarnerMedia's TV and movie businesses from linear TV and theatrical releases to streaming without upending its revenue or upsetting its executives.
"Having been the guy who was able to negotiate the power structures at three giant networks is certainly a good training ground," said Alan Wolk, co-founder and lead analyst at consulting firm TVRev.
Nonetheless, WarnerMedia's announcement that Kilar will be the one managing that transformation may have surprised people inside and outside the company. Kilar has seemed largely absent from the media picture since selling the latter company to Verizon in 2016 and leaving in 2017.
"What exactly has he been focused on since Vessel?" asked Chris Erwin, principal and founder at strategy advisory company RockWater and who had negotiated talent deals with Vessel while at digital video networks Big Frame and AwesomenessTV. 
Kilar's LinkedIn profile lists him as a member of the boards of directors at Univision, online real estate firm Opendoor, online investment service Wealthfront and nonprofit organization Habitat for Humanity. Other than his involvement with Univision, however, his connection to the current media landscape is unclear. That could be beneficial.
"When you look at all of AT&T and WarnerMedia and these longstanding executives that have been around for so long, I think Jason could provide a good shock to the system and some fresh thinking that will probably serve the company well and shake things up," said Erwin.
Shaking things up may not be what the WarnerMedia executives working under Kilar will want to hear, though. While respected in the industry for his work building Hulu and his attempt at rivaling YouTube with Vessel, Kilar is not considered a titan on the level of former News Corp. exec Peter Chernin or former Disney exec Tom Staggs, both of whom had been reportedly approached for the WarnerMedia CEO position.
However, Kilar's product prowess could complement the media savvy of the executives who will be working under him, and as happened at Hulu, his appetite for upheaval could inspire WarnerMedia employees as they duke it out with the likes of Disney and Netflix in the streaming wars. Despite having led Hulu, founded Vessel and served on the boards of DreamWorks Animation and Univision, Kilar has a reputation for being more of a product executive than a media executive. That experience creating and operating direct-to-consumer streaming products like Hulu and Vessel may be more valuable to WarnerMedia than having a media maven at the top.
"He's very consumer-focused, and that's going to be really important. All of these services need to remember that nobody is automatically going to subscribe to them. That's something that AT&T has struggled with on its [streaming pay-TV services]. It's been focused on the price and not customer service," said Wolk.
Besides, WarnerMedia already has a roster of seasoned media executives in entertainment and direct-to-consumer chairman Robert Greenblatt, HBO programming head Casey Bloys, Warner Bros. boss Ann Sarnoff, news and sports chief Jeff Zucker as well as Turner and HBO Max content boss Kevin Reilly and Warner Bros.
"What's really interesting to me is [AT&T president and COO] John Stankey put someone from the tech world at the helm of a traditional entertainment company. That's a big statement on where the focus of the company needs to be and in a positive way," said Shin.
Kilar's tech résumé has its blemishes. Vessel never lived up to its billing as a potential YouTube rival and was shut down by Verizon. And as successful as Hulu had been under Kilar — generating $695 million in revenue in 2012 and attracting 3 million paid subscribers — it has flourished following his departure, closing 2019 with 30.4 million subscribers (Disney, which took full ownership of the streamer in 2019, does not disclose Hulu's revenue). Nonetheless, Kilar's ambition to shake up the TV and streaming industries and take on established company could be better realized within a major incumbent like WarnerMedia.
Even though Kilar takes the reins of WarnerMedia after its flagship product has already been developed, his experience at Hulu and Vessel will likely serve to inform the future development of HBO Max. As a subscription-based service that will pull programming from WarnerMedia's various media arms, including HBO, Warner Bros. and Turner's properties, HBO Max's initial iteration draws closest comparison to Disney+, which similarly relies on The Walt Disney Company's library of movies and TV shows. However, WarnerMedia's long-term aim for HBO Max is much broader.
"We're basically unbundling to re-bundle," said AT&T COO John Stankey, who has been overseeing WarnerMedia following AT&T's acquisition of Time Warner, at Recode's Code Media conference in November 2019. "At some point there will be platforms that re-aggregate and re-bundle. We'd like the platform ultimately to be a place where re-aggregation occurs, and that doesn't just mean our content."
In addition to carrying content from other media companies, AT&T plans to eventually make HBO Max available on the same platform as its streaming pay-TV service, Stankey said at the streamer's launch event in October 2019. That sounds less like Disney+ and more like an amalgam of Disney+ and Disney-owned Hulu.
But WarnerMedia may not need to stop there. Given the importance for streaming services to appeal to every member of the household, Kilar could use his experience at Vessel striking deals with video creators to seek out ways for YouTube, Instagram and TikTok stars to distribute their videos on HBO Max.
Instead of angling for exclusive or first-window rights to those videos and expecting their fans to pay to tune in — which has yet to prove a successful strategy — WarnerMedia could simply look for a selection of popular creators to cross-post their videos to HBO Max as free bonus content. "If mom and dad are already paying for HBO Max, that's key. That's the big difference," Wolk said.
https://digiday.com/?p=363460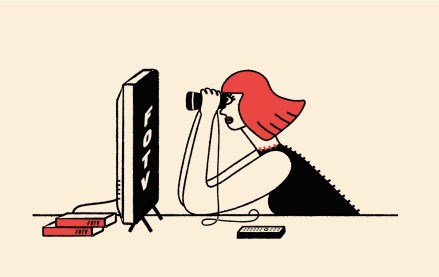 This week's Future of TV Briefing offers an updated list of the key terms that can cause confusion when talking about the TV, streaming and digital video industry.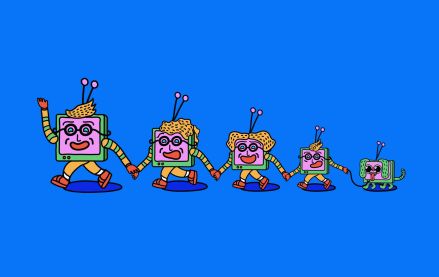 This week's Future of TV Briefing looks at what the Disney-Charter pay-TV distribution deal seems to indicate about the increasingly more-complementary-than-contentious relationship between traditional TV and streaming.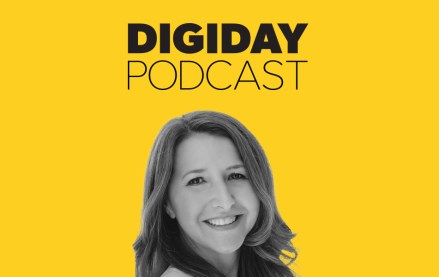 September 12, 2023 • 3 min read
Traditional TV now accounts for less than 50% of Georgia-Pacific's spending, but its share still exceeds streaming's.