With coronavirus content drawing fewer viewers, publishers shift to video back to usual programming topics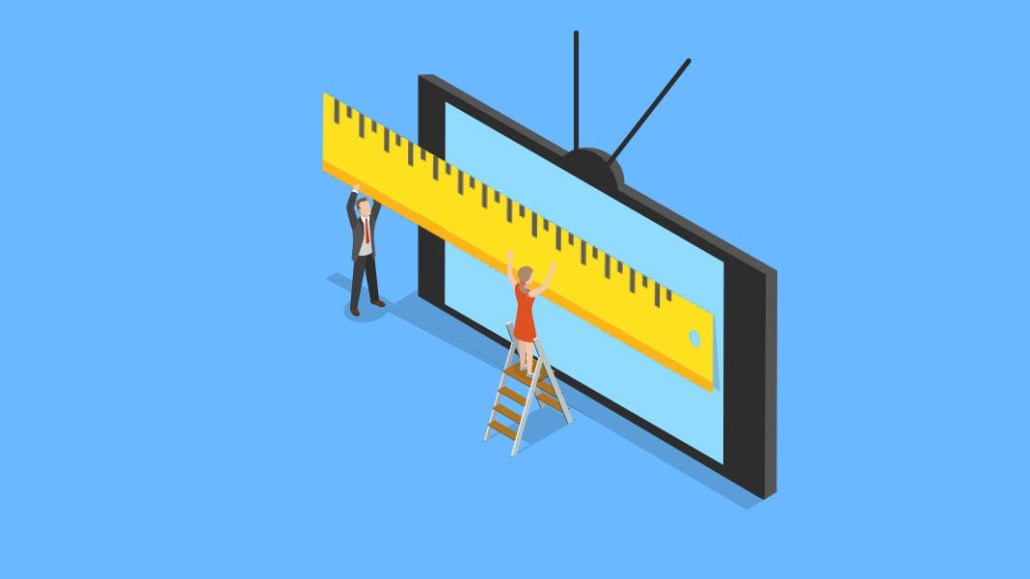 The coronavirus content surge happened across all formats, including video on platforms like Facebook and YouTube, where publishers saw a surge in viewerships in March for virus-related videos. Now, that viewer interest is tapering off, and publishers are inching back to more of their regular programming mix.
For Vox Media's explanatory news brand Vox that means a return to its bread-and-butter explainer videos on subjects like playing Monopoly "the right way" and why kids write letters backwards. For Group Nine's news brand NowThis it means videos showing weddings streamed over Zoom and college graduations hosted in Minecraft. And for Hearst and Complex Networks it means remote spin-offs of studio shows.
For the first three and a half weeks after shelter-at-home orders went out in mid-March, Vox Media saw its viewership dominated by videos like a Vox explainer posted on March 16 on why quarantining is important for containing the outbreak, which has accrued 6.5 million views on YouTube. But after that period, the media company has seen viewership begin to veer to more familiar fare, such as Eater's April 4 video about an award-winning chef's restaurant inside a strip mall, which has received 4.4 million views.
"We're starting to see a return back to normal or less and less of the proportion being dominated by [coronavirus] as a theme," said a source at Vox Media.
Other media companies have also observed this shift. Hearst Magazines vp and head of video development and content strategy Zuri Rice has seen viewers "digging into wanting their content comfort food," such as celebrity news videos and remote versions of existing shows like Elle's "Song Association."
For Complex Networks, which has been remotely producing derivative versions of its existing shows, viewers' gravitation to what they were watching has led to instances where the derivative series can outperform their originals. Case in point: the most recent season of "Life at Complex" averaged roughly 250,000 minutes in watch time per episode, whereas the derivative series "Sneaker Battle from Home" has averaged roughly 750,000 minutes in watch time per episode, said Aaron Braxton, vp and head of business intelligence and SEO at Complex Networks.
"We're past the moment now where people are looking to see the shows they're normally used to viewing or derivatives thereof. It's almost like a new normal. People are no longer in this phase where they're just watching different content because they think it's going to last two weeks," said Justin Killion, gm and evp of operations and content at Complex Networks.
In response to the viewership shift, media companies are adjusting their programming mix to tack back to their regular fare.
In March, Vox had prioritized producing more explainer videos, detailing why social distancing can help to contain the virus's spread and debunking the perception that coronavirus is just a form of the flu. But in May the property is planning to supplement those videos with more counter-programming, such as videos related to design, music or history that had been a more regular part of its programming mix, according to a second Vox Media source.
Group Nine Media's news property NowThis continues to cover the news but is augmenting that coverage with lighter programming. In late March, NowThis debuted a new series "In This Together" that concentrates on more positive stories, such as a grandma making face masks for health care employees. "We are starting to see some fatigue on some of the topics that had been trending early on in the quarantine process," said Noah Keil, svp of strategic insights and growth at Group Nine.
The return to regular programming has coincided with the start of a return to normal viewership levels. After publishers' video views across platforms like YouTube, Facebook and Instagram spiked in mid-March as people went into quarantine, viewership among U.S. audiences in April ebbed slightly but has remained above pre-quarantine marks on YouTube and Facebook, according to data from Tubular Labs.
The April slip in viewership is not unique to video platforms. Traditional TV and streaming services have also seen viewership dip week after week in the month following the quarantine's start.
While the amount of time people spent watching traditional TV and streaming services increased week over week in the first two weeks of the quarantine — the weeks of March 16 and March 23 — total TV watch time has dropped for each subsequent week in April but remained above pre-coronavirus levels, according to Nielsen. For the week of April 20, the amount of time people spent watching TV overall slipped by 3% compared to the previous week and streaming watch time slipped by 5%, per the measurement provider.
Viewership may have ebbed, in part, as people adjusted to working from home and schools adapted to remote learning, eliminating some of the extra watch time that audiences may have had available in the initial weeks of the lockdown. "If I extrapolate [the viewership trend], and I don't know you could do that [given all the uncertainty], it would get back to where it was before in like a month. It seems like it very closely does mirror the shut-in," said Tubular Labs CEO Rob Gabel.
Apple's mobility trends data appears to support that conclusion. According to Apple's data, people locked down the most at the end of March — when Tubular Labs saw social viewership peak — but have increasingly left their homes to drive or walk around throughout April.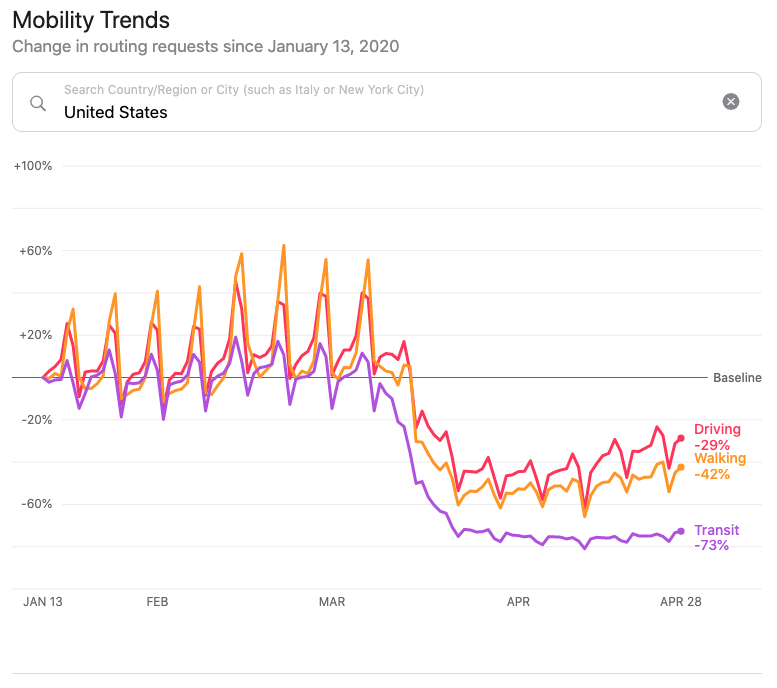 However, people fatiguing on coronavirus coverage and leaving their homes more often in April are likely not the only factors to have affected social video viewership in April. Another factor may be the volume of videos that publishers posted.
Group Nine and Hearst have increased the number of videos they upload each week, and both publishers' weekly viewership in the U.S. has remained high on YouTube, Instagram and Twitter while increasing on Facebook.
By comparison, Complex has maintained a consistent output dating back to the weeks before the quarantine while Vox Media has reduced its weekly video uploads compared to the pre-quarantine period, and both publishers have seen weekly U.S. viewership dip in April compared to mid-to-late March.
Cut.com's viewership seems to sum up the importance of publishers not only maintaining their video output during the quarantine but also putting out their regular programming.
Because of the physical production shutdown, Cut.com has not been able to produce new episodes of its namesake YouTube channel's tentpole series "Lineup." Those episodes receive 5 to 10 million views on average and lead people to view the channel's other videos to represent 30% to 40% of viewership, said Chris Rudy, chief strategy officer at Cut.com, which has seen its YouTube CPMs drop by 20% to 40% but has seen its commerce business offset that drop to push total revenue above its pre-coronavirus forecast. Without that series, the channel's viewership is down by 20% to 30%.
By contrast, Cut.com's HiHo YouTube channel has been able to produce its tentpole series remotely and seen its viewership increase by 30% to 40%, according to Rudy. "When we can produce the formats that we know people love, we're rewarded with a consistency of viewership," he said.
https://digiday.com/?p=365787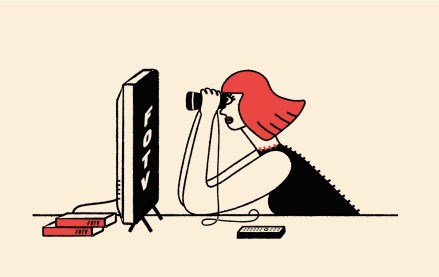 This week's Future of TV Briefing offers an updated list of the key terms that can cause confusion when talking about the TV, streaming and digital video industry.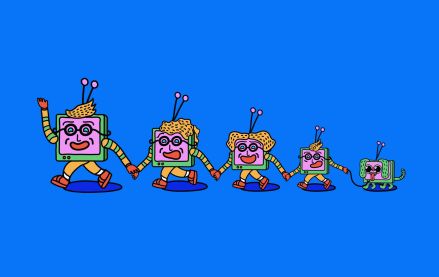 This week's Future of TV Briefing looks at what the Disney-Charter pay-TV distribution deal seems to indicate about the increasingly more-complementary-than-contentious relationship between traditional TV and streaming.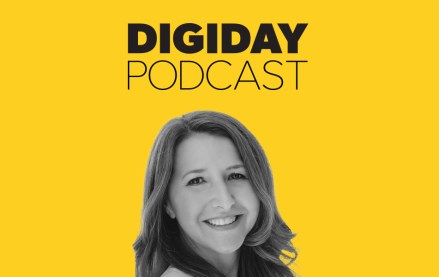 September 12, 2023 • 3 min read
Traditional TV now accounts for less than 50% of Georgia-Pacific's spending, but its share still exceeds streaming's.