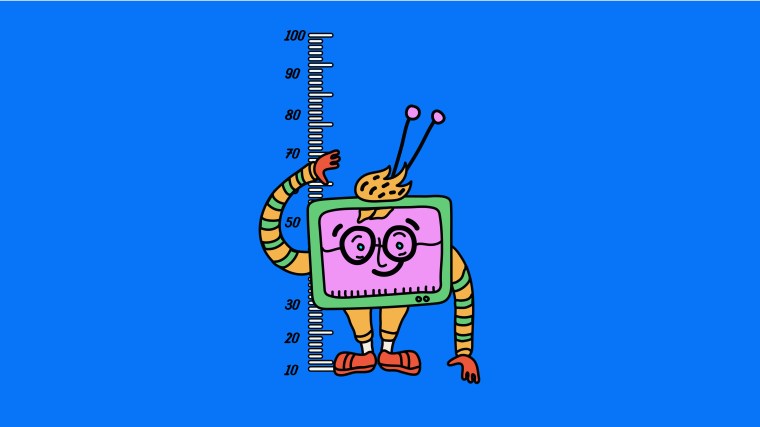 Ivy Liu
April 29, 2020 • 5 min read
•
•
As the coronavirus outbreak grinds on, news is getting a bump. For CBS, this has been a good opportunity to grow the audience on its streaming platform — and keep them even after the crisis ends.
Christy Tanner, evp and gm of CBS News Digital, said that historically, when CBS's streaming channel, CBSN, has big bumps in views, those spikes end up resulting in higher average audiences even after the reasons for the bump subside. "We know that we're converting people to streaming news when we have events like this where we draw a large audience," she said.
Viewership for news is up on all platforms, but in March, CBSN had its best month in its history for streaming views. Last month, streams were up 342% year over year, netting more than 100 million views. April is on pace to remain the second-largest month in stream volume, with only a single-digit dip in views from March. Tanner said she attributes this to a shift from daily breaking news on state closures and shelter-in-place mandates, which led to several spikes in views in the first couple weeks of March, to more presidential and gubernatorial press briefings.
In the latest edition of the Digiday+ Talks, a series open to members of Digiday+, Tanner talked about how the news network has worked to fill the funnel of viewers on the streaming platform while also capitalizing on the audience it is bringing in.
Digiday+ members can access full video of the Talk and Christy Tanner's slides below.
How to market a streaming service during a pandemic
The bulk of CBS' viewers come to the network through connected TV and connected TV platforms according to Tanner. But her team has been pushing its streaming platform on both mobile and desktop in various ways during the crisis to increase viewerships on those channels as well. This has helped result in the 342% year over year increase in unique streams in March.
The funnel that has been working best for CBSN to bring in new viewers is its local owned and operated stations. Nine of the stations have launched their own local streams and have been plugging those platforms during their broadcasts.
The network has also bought ads on some of the streaming platforms, including Roku, Amazon and Samsung. The focus here is really on "buying at the bottom of the funnel" on platforms where people are deciding what to watch right in the moment, she said.
The ads focus on promoting the channels' coronavirus-related news, though local versions of the ads are tweaking the creative in order to be more pertinent to those local audiences.
Local news is helping to grow national streams
The advantage of streaming news is that despite local TV stations having their own streaming channels, viewers are consuming content from outside of their local regions. This has helped to shape a bit how news is told, but it has also helped to fill the funnel of viewers.
The CBSN News app, which local channels plug in their broadcasts, do not geolocate viewers, so by default, viewers are watching a little bit of everything, Tanner said. But what is interesting is that "everything is feeding everything else." For example, a viewer in New York is checking content from the Boston channel, which also feeds into the national channel.
The approach to how news is covered has not changed much during this time, she said. But it has accelerated the understanding of this consumption behavior where non-locals watch regional news. "I think there is more we can do with local stories that are of national interest, and that is one thing that we are going to work on coming out of this."
One way that CBSN has been trying to capitalize on that behavior so far is using a feature called "Local Matters," which it started several years ago. The feature, which used to be focused mostly on politics because it was created with the intention of covering contentious Senate and Congressional races, has been expanded to include stories about how local cities and states are responding to the virus.
News is a safe space for digital advertising
Prior to the virus, Tanner said that there was a trend of advertisers "shying away" from the news because they thought it was too hot or controversial for their brands. Now, while CBSN experienced some advertisers initially putting their campaigns on hold during the onset of the pandemic, they are now starting to turn those campaigns back on. "Trusted news brands are a safe environment for brand advertising," she said.
CBSN also has the advantage of having all of its ad inventory still available. Other verticals and channels, particularly in sports, are lacking inventory because their programming has been delayed or canceled. Advertisers are then left looking for other options.
There are a few first time news advertisers that have come to CBSN during this time, Tanner said. "One of the bright spots for us is that there are a lot of first time news advertisers," who have liked their campaign results "and they are now coming back to do news-only buys," she said.
Despite the industry issue of dips in programmatic rates due to coronavirus keywords being blocked, Tanner said that her team has not had any issues with clients asking to not have their ads run after certain segments or stories. She said her team has yet to be asked to change up the editorial structure at all in order to keep advertisers happy.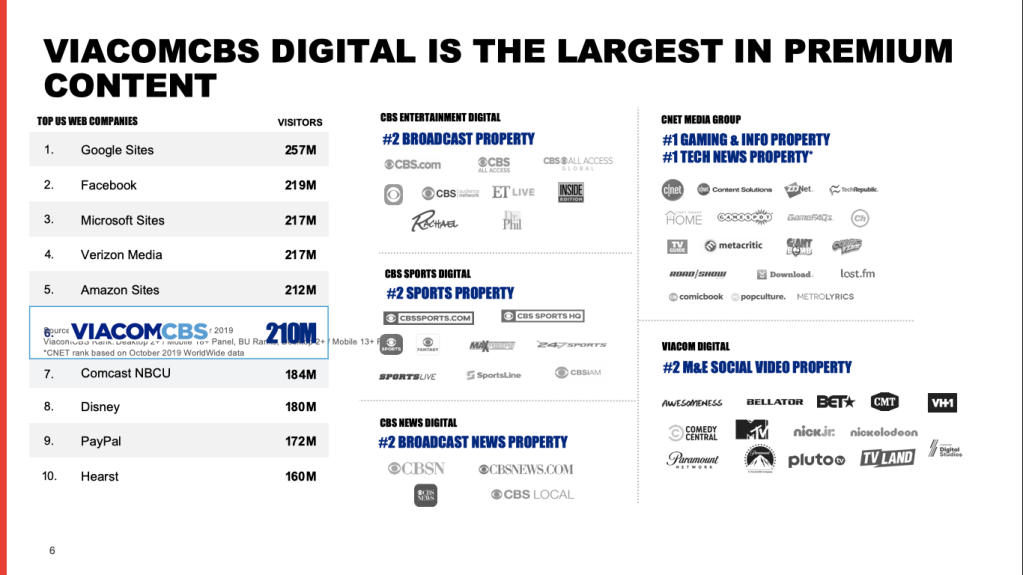 Image description –
Across ViacomCBS's properties, the company received 210 million views in November 2019.
Image description –
March saw the highest number of streams (more than 100 million) in CBSN's lifetime.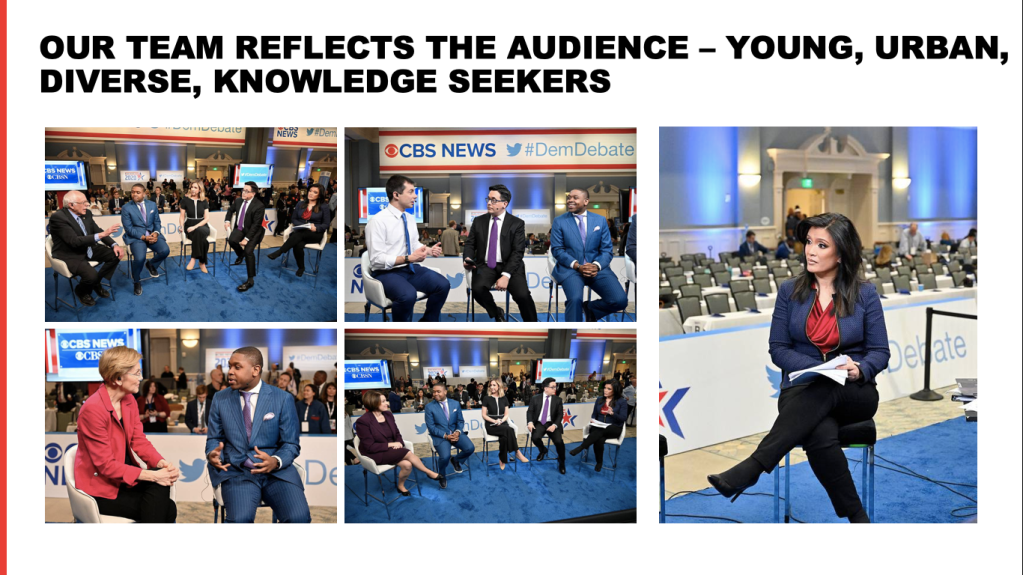 Image description –
Diversity is not only important, but helps to bring in viewers of all backgrounds.
https://digiday.com/?p=365530