How the future of TV and streaming has been reshaped so far by 2020
July 1, 2020 • 9 min read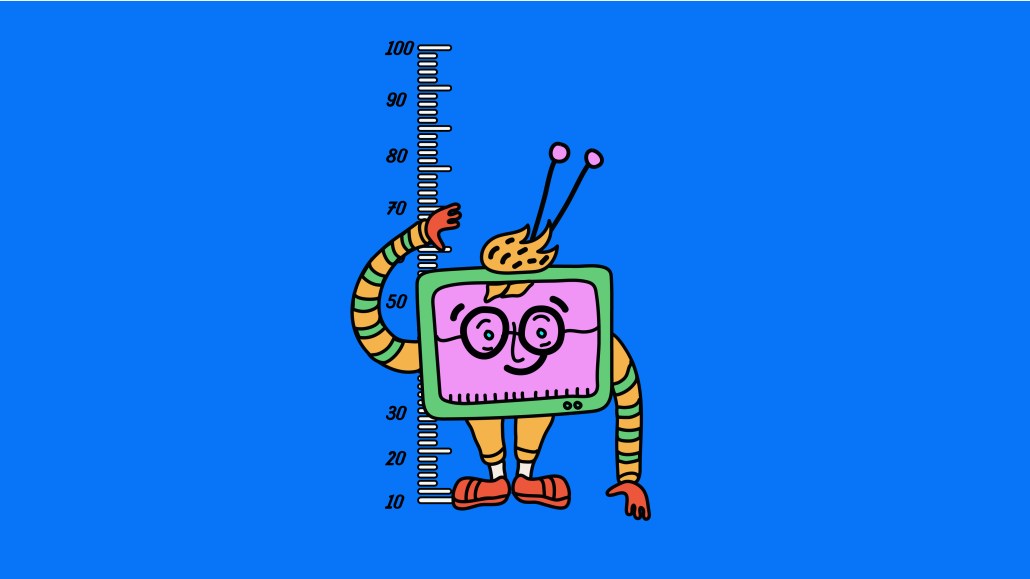 Ivy Liu
This Future of TV Briefing covers the latest in streaming and TV for Digiday+ members and is distributed over email every Wednesday at 10 a.m. ET. More from the series →
This year was set to be a tipping point for the TV and streaming industry even before the coronavirus crisis. The streaming wars would heat up even more with the entries of NBCUniversal and WarnerMedia. More people would cut the cord. More advertisers would move money into streaming. Quibi would finally launch and show whether a market exists for TV-quality short-form shows. The future of TV would come into focus.
And so it has. The crisis has accelerated some trends, like the growth of streaming viewership and the shrinking of pay-TV subscribers. But it has also introduced new developments, like the remaking of TV's annual upfront advertising market and the shutdown of physical productions. Here are the developments that dominated the first six months of the year and will likely inform how the second half of 2020 shakes out.
Streaming viewership shift
Stuck at home, people spent more time watching TV — linear and streaming — than they did before the shelter-at-home orders hit. However, linear TV viewership has since ebbed to pre-March levels, while streaming viewership has remained high.
In the first week of June, people spent 126.1 billion minutes streaming shows and movies, up 49% compared to the first week of June in 2019, according to Nielsen. That suggests that audiences have established new streaming habits since March that are likely to outlast the quarantine.
Then consider the accelerated rate of people canceling their traditional pay-TV subscriptions in the first quarter of 2020: the pay-TV subscriber bases for Altice, AT&T, Comcast and Verizon shrunk by 11%, according to Rich Greenfield, a partner at research firm LightShed Partners. Therefore, even if audiences return to linear TV as live sports return, they may be just as likely to sign up for a streaming pay-TV service as a cable or satellite subscription, reinforcing the shift to streaming.
Upfront undone
TV advertising's annual upfront marketplace had already outlived the era when advertisers could pick out prime-time TV shows months in advance and be rest assured the shows would deliver a large audience of potential customers. The upfronts will outlive the current economic downturn — but it won't be the same.
As advertisers tried to squirrel away whatever money they could, they asked TV networks to be let out of their upfront commitments. Now, as the next round of upfront negotiations kick off, they are asking for more flexibility to be written into their deal terms, such as the option to cancel a larger portion of their committed dollars closer to when a quarter begins.
TV networks have their own businesses to consider, though. If they don't know how much advertising revenue they will be sure to receive in a given quarter, they may be pressed to pay less for the programming that attracts the audiences that advertisers are after. If that were to happen, it may only push more people to tune out traditional TV and into the arms of the surging streaming services.
Streaming wars' battlefield expands
The streaming wars have centered on companies like Disney and WarnerMedia duking it out with Netflix for people's subscription budgets. That battle is still being fought, with 41% of streaming subscribers canceling at least one subscription during the first quarter of 2020, per research firm Parks Associates. However, there is another battle underway on the ad-supported front.
While Hulu and YouTube have dominated the ad-supported streaming market for years, Amazon and Roku have been building up their connected TV ad businesses, including their own ad-supported streaming properties like Amazon's IMDb TV and Roku's The Roku Channel. And the TV companies are no longer treating streaming as a side business. Disney, Fox, NBCUniversal and ViacomCBS each now own ad-supported streaming services that are not tethered to their pay-TV businesses.
This leveling of the playing field among pure-play streamers, CTV platforms and TV networks — combined with the streaming viewership surge — will likely lead to more money moving from linear TV to streaming, and staying there.
Short-form's small market
Quibi founder Jeffrey Katzenberg has blamed coronavirus for the mobile video app's disappointing debut. But Quibi's struggles likely have more to do with the market it's in than people being out of the office.
Quibi is not the first company to try to get people to pay to watch short-form programming. Verizon's now-defunct Vessel and YouTube, through YouTube Red, have tried and failed. Meanwhile, Verizon's Go90 couldn't get people to tune in despite giving its app away for free.
That's not to say there isn't audience for high-quality short-form shows. Snapchat has more than 60 short-form shows that attracted at least 10 million viewers each month in the first quarter of 2020. Given Snapchat's success and Quibi's failure so far, the issue seems to be that viewers aren't interested enough in short-form shows to install an app specifically for that purpose, not to mention to pay to watch them.
Production on pause
The shutdown of physical production may have as lasting an impact as any other effect of the coronavirus on the future of TV. TV networks' and streaming services' programming plans have been disrupted and producers have had to adapt to shooting shows remotely. Freelancers have been put out of work.
Even as companies prepare to return to production, they have to take precautions not only to protect talent and crews, but also have contingency plans in the event of another production shutdown. The stop and slow restart may seriously crimp networks' and streamers' programming pipelines. Considering that programming underpins the entire industry — content being king and all — that impact will have a wide-ranging ripple effect, the beginnings of which we will see in the back half of 2020.
Confessional
"We've probably seen two dozen flexibility framework options thrown at us. Half are unreasonable, and half are understandable."

— TV network sales executive on advertisers' flexibility demands
Stay tuned: Facebook ad boycott
Just as publishers' social video ad revenue was rebounding, Facebook's failure to police what people say on its platform may put the recovery in reverse.
Many major advertisers, including Coca-Cola, Starbucks and Unilever, have said they will stop advertising on Facebook, and in some cases other platforms, for at least the next month. The advertisers are halting their social ad buying in an attempt to pressure Facebook, and in some cases other platforms, to do a better job controlling hate speech (and definitely not because it gives them cover to save money during an economic downturn).
Hard to say at this point how exactly this will affect the money publishers make from the videos they distribute on Facebook and other platforms; most of the boycotts don't seem to take effect until today (July 1). But it probably isn't a positive development since these advertisers are more brand-oriented and therefore more likely to buy Facebook's video inventory than the small- and medium-sized advertisers that make up the bulk of Facebook's ad business and primarily purchase static in-feed ads to get people to visit their sites and buy their products.
There could be a silver lining though. Some of these advertisers may be less inclined to put their money where their mouth is and looking for ways to side-step their pledges to boycott Facebook. As a result, they may be surreptitiously seeking out sponsorship opportunities in publishers' videos as a way to continue to reach people on Facebook without giving money to Facebook.
Numbers don't lie
$65: New price of YouTube TV, a $15 hike after adding ViacomCBS channels.
59: Number of original programs that will premiere on Netflix in July, according to The Verge.
41%: Share of streaming subscribers that canceled a subscription during the first quarter of 2020, according to research firm Parks Associates.
What we've covered
Inside Bleacher Report's staff revolt that toppled a CEO:
The disparity between B/R's mostly white leadership and its Black employees has reached a breaking point.
Current and former B/R employees describe the systemic inequality that Black employees have had to deal with.
Read more about Bleacher Report here.
Ad buyers assess publishers' video studios:
Ad buyers remain divided on whether publishers with video studios should be top of mind when spending their clients' video advertising budgets.
The appeal of publishers' video offerings is not audience, but the brand loyalty they command and the ability to be nimble and flexible.
Read more about publishers' video studios here.
Inside TikTok's revamped pitch to advertisers:
TikTok is stressing its deviation from the way older rivals have gone to market with promises to be more transparent on the performance of its ads.
TikTok has distilled its pitch into five key points.
Read more about TikTok here.
IGTV is becoming YouTube stars' alternative platform of choice:
IGTV has begun making inroads among YouTube talent, thanks to Instagram's overall popularity and the relatively light lift required to produce an IGTV video.
It helps that Instagram has funded some creators' IGTV videos and is now testing a monetization program.
Read more about IGTV here.
What we're reading
Disney cuts the cord:
After failing to reach carriage agreements with a couple U.K. pay-TV providers, Disney has opted to shut down its British kids TV channels, according to Deadline. This is an overseas example, but it could cross the pond and become more common. Major TV network groups, including Disney, NBCUniversal, WarnerMedia and ViacomCBS, now have their own standalone streaming services. As much as the networks don't want to say their streamers offer ripcords to exit the pay-TV business whenever they may need to, that is exactly what these services are and exactly what Disney has done.
Amazon Prime Video adding more 24/7 streaming channels:
Amazon has posted a number of job listings for roles related to live streaming channels on Prime Video, according to Protocol. As Variety pointed out, Amazon's subscription-based streamer already has 24/7 streaming channels, and The Wall Street Journal and Digiday reported last year that Amazon planned to add 24/7 streaming channels to ad-supported IMDb TV. But, while none of this is all that new, the job listing that describes this as "Day 1 for the linear TV experience on Prime Video" suggests that Amazon may have bigger ambitions for its TV business.
TikTok's influencer management ecosystem:
A cottage industry is emerging around TikTok stars. Traditional talent agencies, talent managers and upstart influencer marketing firms are vying to sign the next Charli D'Amelio, so Business Insider created a database to map out which agents and managers represent which influencers.
https://digiday.com/?p=371439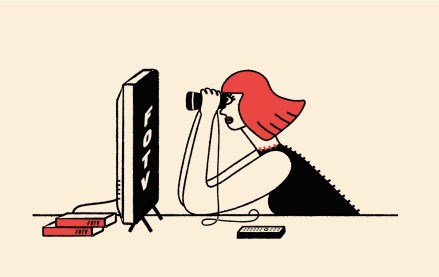 This week's Future of TV Briefing offers an updated list of the key terms that can cause confusion when talking about the TV, streaming and digital video industry.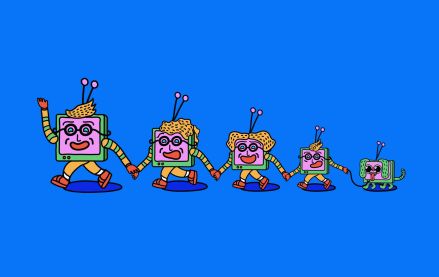 This week's Future of TV Briefing looks at what the Disney-Charter pay-TV distribution deal seems to indicate about the increasingly more-complementary-than-contentious relationship between traditional TV and streaming.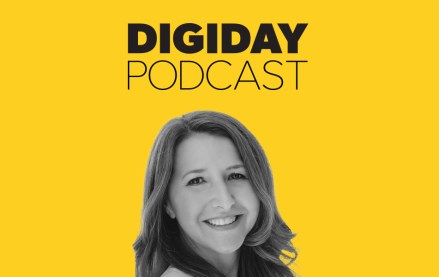 September 12, 2023 • 3 min read
Traditional TV now accounts for less than 50% of Georgia-Pacific's spending, but its share still exceeds streaming's.