TV advertising's watershed moment: It is finally becoming more like digital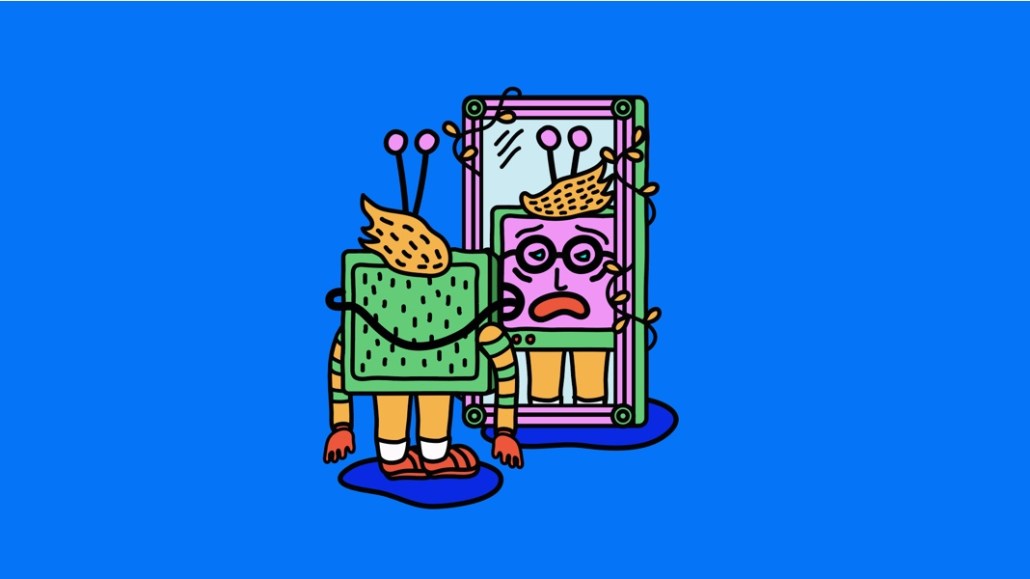 Image credit: Ivy Liu
For a sign of how the coronavirus outbreak has upended the advertising industry, look no further than the topsy-turvy TV advertising market. Usually advertiser demand exceeds TV networks' supply to the point that networks sell out the majority of their advertising inventory before the start of the month. However, the dynamic has flipped in April and created an ad market that more closely resembles the quick-moving nature of digital advertising with advertisers hesitant to commit to spend money too far in advance.
The combination of quarantined audiences increasing viewership and advertisers canceling or postponing campaigns has created a surplus of available TV ad inventory in April that networks are being forced to fill on the fly and at lower prices, according to agency executives. At the same time, some advertisers that had pulled out have begun to push money back into the TV ad market. "We have clients that, in the initial couple weeks in March, wanted to get off the air and are now slowly coming back on and readjusting," said one agency executive.
Typically, TV networks have sold three-quarters of their national advertising inventory for a given month before that month begins. However, as of late March, only roughly one-quarter of that inventory had been booked for April, according to a TV advertising industry executive familiar with the matter. Then less than a week into April, more than half of the national TV ad inventory for the month had been booked, said this executive who took the shift as a sign that advertisers are prioritizing flexibility when spending their money at the moment.
Although the pandemic has altered the TV ad market in April, it is unclear how long the change will last. In contrast to the April inventory surplus, May and especially June are slated to see an overload of advertiser demand, the agency executives said. "June is completely tight right now because everyone shifted to the end of the second quarter," said a second agency executive.
Advertisers and their agencies may find they prefer the TV ad market's current flexibility and look to codify it in their next upfront deals. This year's upfront negotiations are already up in the air because of the pandemic, and advertisers may be wary of making long-term commitments even after it has subsided. But if advertiser demand returns to pre-pandemic levels after this period has passed, that would likely push ad prices back up and inventory availability back down. Should that happen, TV ad buyers may feel pressed to return to securing networks' inventory through long-term upfront deals because of the lower prices those deals provide.
The prolonged inventory availability created by advertisers withholding money "leaves the market open for advertisers who are ready to pounce on deals," said Brad Geving, vp of media at TV ad buying firm Tatari. The company had already seen discounted ad prices in mid-March when TV networks that had lost sports programming offered inventory for 20% to 30% of the normal price. Now Tatari is seeing TV ad CPMs discounted by 30% to 40% on average, Geving said.
TV advertising's supply-demand dynamic began to shift in March as advertisers with businesses more directly impacted by the pandemic, such as travel-related companies, pulled their ad dollars from the market. In April, it has shifted up a gear. "For the most part, the bigger clients started to cut in April, and I think April will be the biggest [inventory] holes for the networks. In some cases, clients shifted back [to run campaigns later in the year]; in some cases, they cut in totality," said the second agency executive.
TV networks have scrambled to deal with the current supply-demand dynamic. They are working with advertisers to redirect ads meant to air during live sports. They have filled programming holes left by the live sports hiatus with re-airings of classic games and live specials. They are having their internal creative services teams work with advertisers to create new ads for advertisers that are better suited to the current cultural context. And in the case of NBCUniversal, they are reducing the volume of ads on their networks, though an NBCU spokesperson declined to provide figures for that reduction.
"All of my members are basically in 24/7 rework," said Sean Cunningham, president and CEO of industry organization VAB (formerly Video Advertising Bureau), whose members include major TV network conglomerates, such as Disney, NBCUniversal and ViacomCBS.
The influx of available inventory has created an opportunity for certain advertisers. Because the TV ad sales waterfall prioritizes advertisers who commit money in upfront deals, direct-response advertisers that buy ads in the so-called "scatter," or remnant, market typically have trouble accessing sufficient amounts of TV inventory. However, with so much inventory available, these advertisers are seeing higher clearance rates, according to agency executives. Additionally, advertisers who otherwise cannot afford to advertise against prized programming, such as broadcast networks' primetime shows, have seen that financial barrier to entry drop and the opportunity to test out inventory for potential future campaigns.
"The advertisers who are able to [spend money on TV ads right now] are seeing this as a really good opportunity to bring more dollars in that they may have put in another channel and try something new. If we can get a primetime special at 80% off, that's a fantastic opportunity to see what is the real value of this spot…when it returns to normal prices," said Geving.
Agency executives also see a potential long-term benefit to buying ads in April. "If clients are staying on air during March and April, that gives us a better opportunity to go back later and say, 'Look, we partnered with you during the tough time. How about helping us out in the last part of the year?" said a fourth agency executive. This person said that clients will look for either programming upgrades or lower CPMs "just to make it fair that we continued to be partners during the tough time."