'Easier for brands to engage with the platform': Inside TikTok's revamped pitch to advertisers
June 29, 2020 • 5 min read
•
•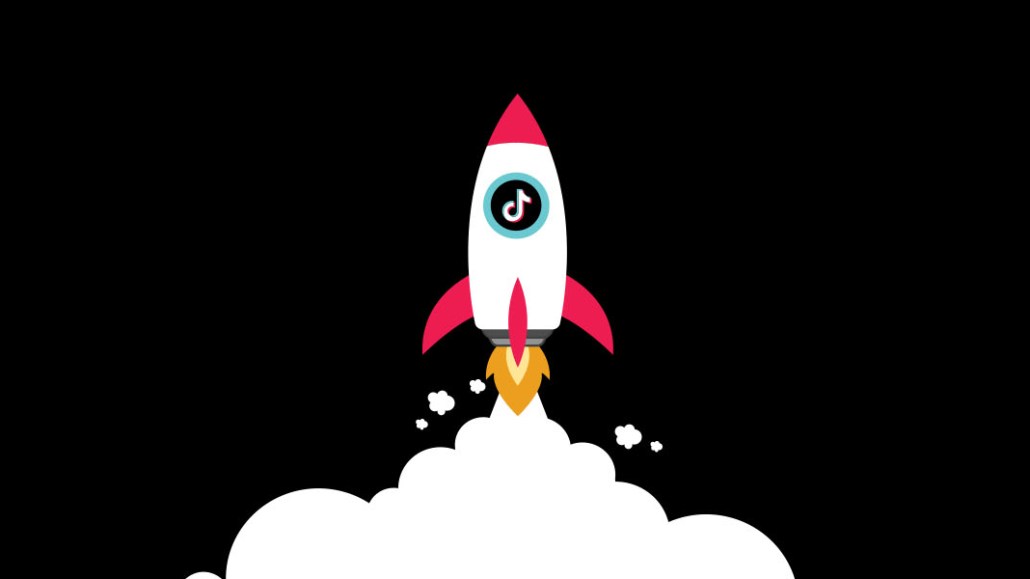 Ivy Liu
As the rising challenger to established social networks, TikTok is starting to press home its last-mover advantage to marketers eager for options and alternatives and greater control.
In its latest pitch to advertisers during the NewFronts in the U.S. and an online event for European advertisers last week, the app is stressing its deviation from the way older rivals have gone to market with promises to be more transparent on the performance of its ads and insisting it's a safe haven for marketers' spend.
Last week the video-sharing app kicked off a campaign to demystify what makes the platform unique and valuable to brands in Europe and the U.S. The pitch makes several references to why advertisers should focus on "making TikToks, not ads" as a statement for what will play best on the platform. In doing so, TikTok is veering away from the well-trodden path of trumpeting the size of its audience to rather focus on why advertisers should want to reach its young cohort, who are dance and musci-crazed, but more sophisticated and varied than might be suspected — and how to do so.
Here's an explainer on how TikTok's latest pitch is trying to convince advertisers to buy into its brand of advertising.
WTF is TikTok's new pitch to advertisers?
To ram home the point that it's not like other social networks, TikTok has distilled its pitch into five key points:
TikTok's most popular content isn't just videos of people dancing. In fact, it has become a platform for social activism at a time when rivals like Facebook are accused of being against it. "Activism is welcome on the platform," said Stuart Flint, head of Europe, global business solutions, at a TikTok event last week. "The Black Lives Matter hashtag is trending with more than 12.2 billion views."
Where the likes of Facebook and Google are accused of being quite restrictive in how advertisers measure ads, Flint says TikTok will be as flexible as possible. Partnerships are being developed with research firms Kantar, Nielsen and Milward Brown, while beta tests are running with third-party measurement firms. "We're definitely not going to mark our own homework," said Flint.
With marketers on the hunt for more positive, uplifting content amid a relentless stream of hard-hitting news, TikTok is positioning itself as a safe haven for their ads. The app is mostly known for amusing music and dance videos, but it's also building out a pipeline of educational content across Europe, the U.S. and Asia. At the same time, it's pushing its integrations with ad verification firms Moat, Integral Ad Science, Doubleverify and Openslate as well as developing its own content moderation technology and brand safety teams across 20 markets.
The most popular campaigns on TikTok are the ones fueled by its users. Advertisers are being encouraged to think about how they leverage the app's algorithm, which curates content specific to each user's likes and subsequently increases the odds of them seeing campaigns they want to take part in. Last year, telecoms provider Congstar asked users to share videos of themselves dancing for the chance to win additional data on their phone contracts. Over three million user-generated videos were created, which have generated over a billion views, per TikTok.
What happens on TikTok doesn't stay there. Commercial execs are trying to position the app as the starting point for social media campaigns that then spread to other platforms. "Content on the app is regularly posted across all the major social channels reaching far beyond our own audience and into other media," said Trevor Johnson. head of marketing for TikTok's global business solutions division in Europe. "As a result, TikTok has unrivaled potential to weave brands into the fabric of wider culture and create trends."
What else do I need to know about TikTok's new pitch?
Up to this point, TikTok has been something of a black box to marketers. It hasn't had the local market infrastructure until recently to cozy up to advertisers and agencies. Now, TikTok is making its presence felt. As part of its new pitch, TikTok has streamlined all its advertising formats and services under the TikTok for Business banner, which also doubles as an online portal where marketers can go to understand the different ad formats on offer as well as get tips on how to manage campaigns. Media buyers see these changes as a turning point.
"What we're seeing with the Newfronts presentation and the TikTok for Business resource is that they are focusing heavily on building out both their ad products and client service teams to make it easier for brands to engage with the platform," said James Chanter, Senior Partner, m/SIX.
Are there any aspects of TikTok's pitch that need fine-tuning?
Brand lift outcome studies on the platform are limited as few advertisers have commissioned them.
As one media planner explained on condition of anonymity: "While Facebook, Instagram and Twitter have established brand lift benchmarks across various verticals, the studies TikTok has touted across Europe seem to be impossibly high with one example showing increases of +96% awareness, +43% brand association and +39% preferences increase on a Hashtag Challenge. Though the tests are from Nielsen and Kantar, we feel that they don't align with other platforms and would be unrealistic to achieve."
TikTok is working to bolster brand lift reporting on the platform.
"We ran 24 campaigns with Kantar in the first quarter of the year," said Flint. "We looked at Kantar's global [benchmarks] and all 24 of the campaigns we tracked performed above those norms for awareness, consideration, favorability and intent."

https://digiday.com/?p=371097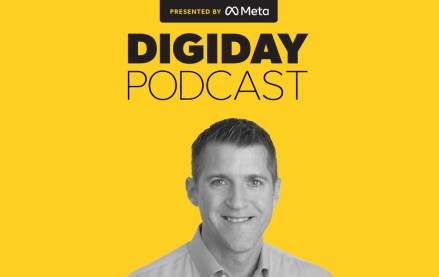 November 28, 2023 • 4 min read
Google's vp of global ads is confident that cookies will be gone from Chrome by the end of next year, despite all the challenges currently facing the ad market.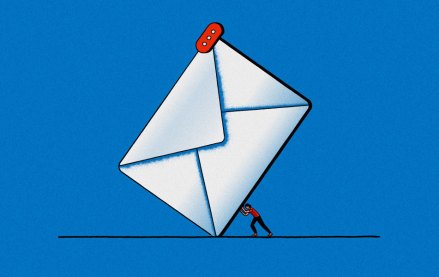 November 28, 2023 • 6 min read
Some email newsletter platforms' click-through rates are actually click-to-open rates, which are measured against the number of emails opened rather than the emails sent. But buyers seem to prefer it that way.
November 24, 2023 • 5 min read
Publishers' events businesses picked up pretty significantly during the back half of this year — and they will focus on sustaining that lift into 2024, according to Digiday+ Research.